CD: Hawkwind - The Machine Stops |

reviews, news & interviews
CD: Hawkwind - The Machine Stops
CD: Hawkwind - The Machine Stops
Enduring space rockers with a good old-fashioned concept album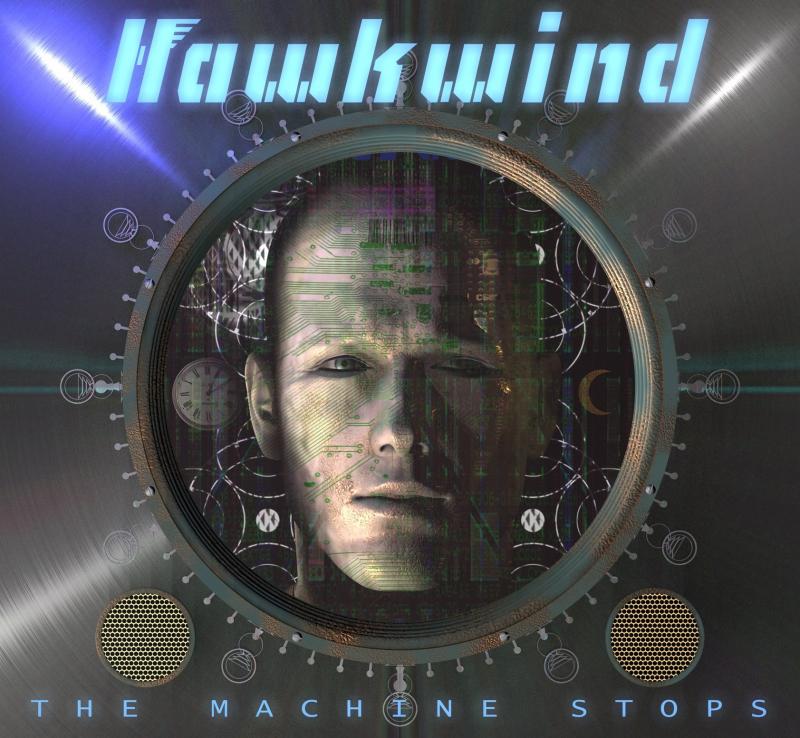 Hawkwind - the Fairport Convention of prog rock?
Hawkwind are one of rock's stranger institutions. Enigmatic too – despite inventing 'space rock', and teaching Lemmy his trade, they're still essentially known just for singing "Silver Machine". Yet search within their canon and you'll find real depth. Indeed, at their best Hawkwind's cosmic musings have the sense of humanity and society worthy of some futuristic folk music. You could call them prog rock's Fairport Convention.
The Machine Stops looks at the tribulations of society, via an E. M. Forster short story with a very H.G. Wells theme. The story concerns a people enslaved by technology that has risen above itself. Man lives underground and communications are via a Skype-y kind of video device. In that regard, the themes are all very up-to-date. Dave Brock's musical interpretation, on the other hand, isn't. It has more of the retro flavour and cerebral pleasures of Seventies progressive rock. In fact, the album doesn't just bear relation to Hawkwind's early material – it sounds airlifted in from 1972.
This has its advantages and disadvantages. Where The Machine Stops works best, it carries an agreeable swampy, psychedelic atmosphere not unlike Pink Floyd's "Echoes". "Hexagone", for instance, is gentle and keyboard-led. "Thursday", by contrast, peddles a grand, declamatory mood. Elsewhere, though, the band – 74-year-old Brock, plus some younger friends – opt for an even rawer sound. This feels more niche. "Living on Earth" is full of strange whistles and bleeps, whilst the galloping drums of "The Machine" and the mind-expanding keyboards of "Synchronised Blue" work a groove more suited to a sweat-soaked hall than a CD. That's not to say such songs are just for fans, although fans will surely rate them. It's more that, like folk, much of the album feels like something to engage with together – a communal trip for like-minded voyagers.
The album doesn't just bear relation to Hawkwind's early material – it sounds airlifted in from 1972
rating
Share this article