CD: New Model Army - From Here |

reviews, news & interviews
CD: New Model Army - From Here
CD: New Model Army - From Here
Almost 40 years on and the Bradford post-punks are still gloomy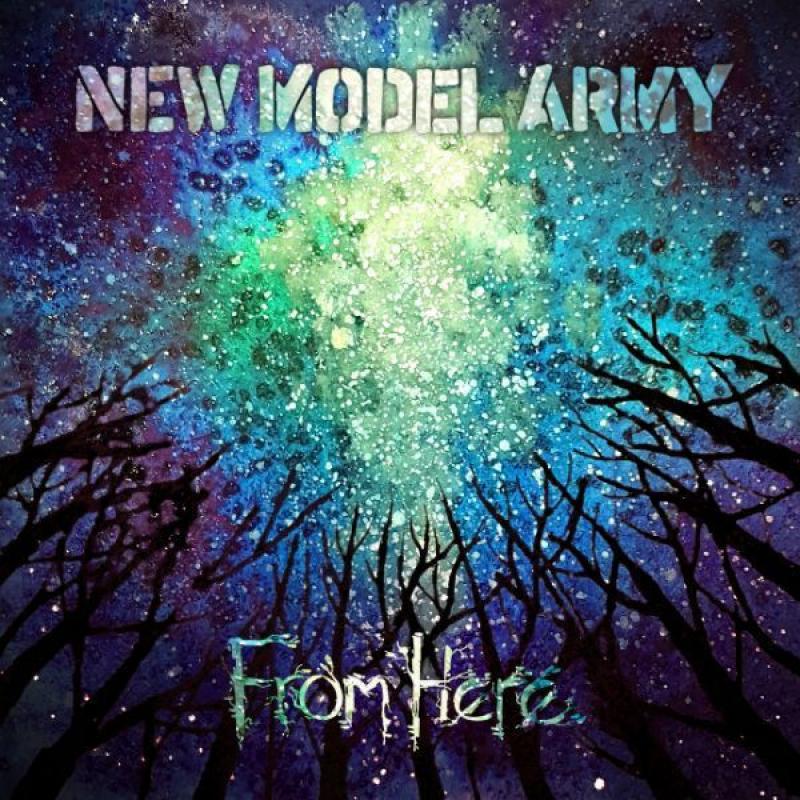 'Sullivan's viewpoint also seems to have encouraged him to step away from society generally'
Justin Sullivan, the last remaining original member of Bradford post-punkers New Model Army, has always given the impression of taking things all a bit seriously. After all, he did go by the name of Slade the Leveller and wear wooden clogs for the first few years of the band, railing against the small-mindedness of "Small Town England" and howling for "Vengeance".
Some 40 years on, while Justin may have mellowed a bit, he can still hardly be described as light-hearted and frivolous in his approach to songwriting. Instead, his worldview of general disappointment at the rest of the human race, as it unthinkingly flushes all that is good down the toilet, still dominates his poetic lyrics – while the tunes find themselves largely soaked in fairly unenthralling Celtic-tinged Dad
Rock
. Not that it'll bother New Model Army's somewhat fanatical followers – The Family.
Sullivan's viewpoint also seems to have encouraged him to step away from society generally and to live somewhere in the past. In "Never Arriving", he finds himself driving through medieval towns with musket-ball damaged walls, while bemoaning the tourist industry that is probably the only thing that stops them being bulldozed to make way for modern shopping centres. Elsewhere, there are plenty of allusions to setting sail with an army under flying colours and other anachronistic turns of phrase that are unlikely to have a text-speak equivalent.
"End of Days" and "The Weather" take on the slow-motion environmental collapse around us, while "Where I Am" rails against a world where "everybody wants to be someone else". It's not that he doesn't have a point – you only have to turn on the TV news or go online to see that. But a bit of light and shade really wouldn't go amiss, especially when the music is such a plodding reminder of a past that no-one would want to revisit.
While Sullivan may have mellowed a bit, he can still hardly be described as light-hearted and frivolous
rating
Share this article