dÉbruit, Auntie Flo at The Boiler Room |

reviews, news & interviews
dÉbruit, Auntie Flo at The Boiler Room
dÉbruit, Auntie Flo at The Boiler Room
Online music television, live and sweaty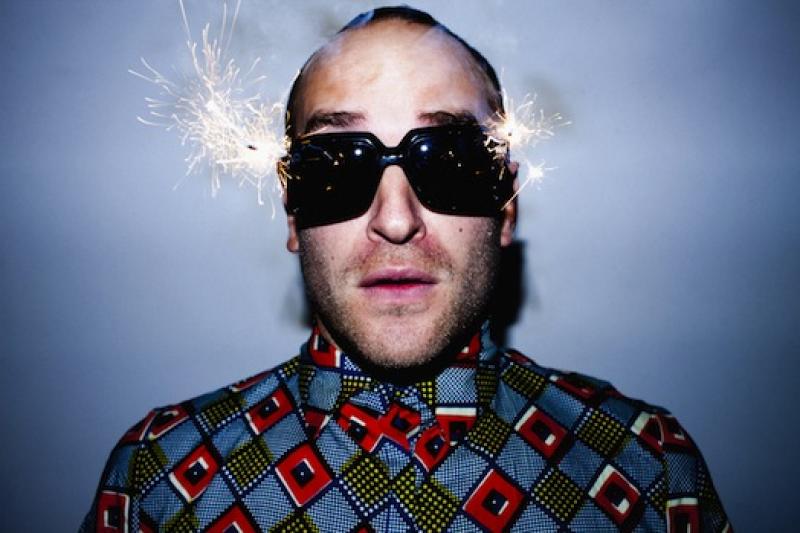 dÉbruit - a sparkling talent
Club culture has always had a tension between democratisation ("come one, come all!") and exclusivity (the thrill of being in the know about the newest or most underground thing). The best clubs have always been the ones that find ways of short-circuiting this seeming opposition, and a great part of the success of The Boiler Room is the way they have harnessed technology to perform the same trick.
Begun barely a year and a half ago, the premise was incredibly simple – to use video streaming to allow viewers online to watch a DJ playing to a group of friends – but the impeccable quality of the music was such that it took off big time. Through 2011, TBR shifted location, streaming festival stages live, and taking up temporary residence in the Corsica Studios nightclub where large audiences watched performances from ever-bigger acts including Thom Yorke, DJ Shadow and Little Dragon.
The pleasure of seeing a cultural phenomenon emerging from sheer love of music is really something
However, the organisers clearly yearned a return to their roots, and since the end of last year they've begun broadcasting more intimate shows, including from the Berlin apartment of techno don Richie Hawtin, and now have a home of their own in a secret East London location. It's a room with space for probably less than 50 invited people plus giant speaker stacks, tables of musical equipment and the computers needed for the broadcast. With beer laid on and smoking practically encouraged, it feels like the coolest party in town – but with an extra few tens of thousands of attendees joining in from across the world online.
The quality control that has kept their stock rising was clearly in evidence for this week's show. The emphasis was on live electronic music rather than DJing, and by genuine coincidence, the headlining acts dÉbruit and Auntie Flo (pictured below right), both of whom featured on this month's Arts Desk Radio Show. First up, though, were a young man going by the infuriatingly un-Googlable name of Anon – who, with startling precision, rolled out lavish layers of jazz samples, musique concrète and warm, embracing techno chords – and a much rawer Canadian producer, Kuhrye-oo, whose much more obviously electronic bleeps and jagged melodies shifted in tempo and metre to woozy effect.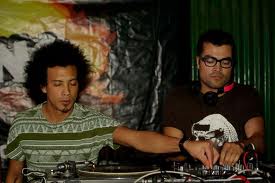 Going out for a breather I managed to miss much-hyped post-dubstep producer Dauwd, but got back just in time for Glaswegian / South African duo Auntie Flo, who revealed themselves to be good vibes incarnate. Using a lot of vintage electronic kit and, pleasingly, no laptops, they kicked up one solid four-to-the-floor dance rhythm after another, with samples of traditional African and South American sounds integrated into them never for "exotic" effect, but purely for their energising sonic qualities, plus live bongos and cowbells tidily woven into the grooves. The room literally heated up several degrees over the set as pretty well all those present got into the spirit of it.
Finally came Xavier Thomas aka dÉbruit. Another virtuosic manipulator of samples of intercontinental music, dÉbruit took a radically different approach to Auntie Flo. The core of his sound is hip hop, and his manipulation of his samples owes a good deal to the cutting of great scratch DJs and the live beatmaking of producers like J Dilla. His hands danced across his array of sample trigger buttons, making extremely intricate polyrhythms, but always with a solid core of electronic funk.
The temperature stayed as high as for the more straightforward beats that had preceded – and therein lies the real secret of TBR's success. It may have been an exclusive event, but it never felt like the motiviation of those present was merely to be seen, or to be in-with-the-in-crowd. People seemed genuinely happy to be there, and nobody, including TBR organisers and the artists themselves, was too cool to dance. The pleasure of seeing a cultural phenomenon – which TBR very much is – emerging from sheer love of music is really something; but the pleasure of experiencing the music that they select itself up close and personal is even greater.
The temperature stayed high – and therein lies the real secret of The Boiler Room's success
rating
Share this article