Janelle Monae, SSE Wembley Arena review - strong in both sound and sentiment |

reviews, news & interviews
Janelle Monae, SSE Wembley Arena review - strong in both sound and sentiment
Janelle Monae, SSE Wembley Arena review - strong in both sound and sentiment
A message from Metropolis - perfectly delivered for Pride month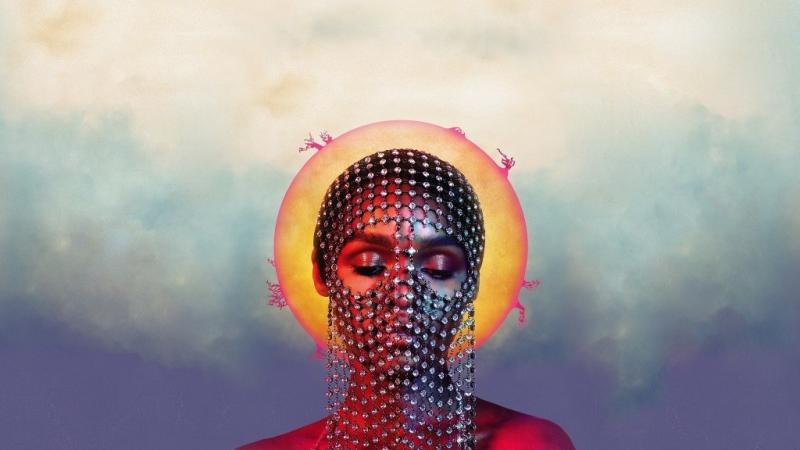 Janelle Monae's latest album Dirty Computer is a loud statement for love and power
Janelle Monae says her show is all about making memories. She tells the crowd: "I hope that I can become a memory for you that you access when you're feeling down – a memory that's rooted in love and freedom."
Themes of #loveislove, courage to live your reality even if outside of the norm, and speaking truth to power are loud and proud in Dirty Computer – the album Janelle is touring Europe, with the London leg coming hot on the heels of a Glastonbury appearance.
Her energy isn't diminished as she takes to the stage in variations of a monochrome unitard, PVC cap and floor length coat, hollering out lyrics to make your granny blush. In "Screwed" she seems to take particular pleasure (as do I/the crowd), as she belts out the line "You fucked the world up now, let's fuck it all back down" with lyrics on the back screen encouraging the crowd to join her in shouting "Say it loud, I'm dirty, I'm proud!" as they are sprayed in the face by krumping dancers with water pistols.
Janelle takes to a throne for "Django Jane", standing and pausing for effect to announce her wish for us all to "let the vagina have a monologue" (we agree). "Pynk" sees a total party vibe – and an appearance of her infamous #LabiaTrousers (why is that not a trending hashtag?) – and the groove continues with "Yoga" to lyrics of "flexing like a yogi, drop it down with your hands up, do a handstand, bend it back, put your legs up". The levels of fan-steria grow as she throws it back to the boogie wonderland of "Electric Lady" culminating in utter delirium as she invites her keenest fans onto the stage to "share the juice", telling two women in home-made leotard and "Pynk" trouser-combos: "you in the vagina pants – you got the juice!" (a phrase I honestly never thought I'd hear) who get up and have a dance off with their idol. Just when things can't get any further beyond fever pitch, Janelle declares "my Queen has arrived" and Lupita Nyong'o strolls onto the stage to partake in a little twerking. The crowd are hysterical.
Before singing "Afraid", Janelle speaks of writing Dirty Computer as a time of her life that was the most riddled with fear, anxiety and depression. But she didn't let that keep her down. And she didn't allow her fear to get in the way of freedom. She declares this space a place that's OK "no matter who you love and how you love" before launching into "Primetime". Phones light up all over the auditorium as we sway along, lost in the music, feeling the power of the sentiment.
Her encore sees the diminuitive singer getting the entire auditorium floor to hush and sit down so that she can climb into the middle of the arena, singing a repetitive call of "la-la-las, oo-oo-oos and ta-ta-tas" in call and response with her audience, before reaching the middle to yell out "come alive!" at which point everyone jumps up to dance, and she bounces with the whole lot of them at the centre of the crowd.
Janelle's overarching message from Metropolis, is that we must come together for the rights of women, transgender, black people, LGBTQIA, disabled, immigrants – anyone who is underrepresented or repressed. She says it with enough earnestness behind her swag to be both fucking cool and endearing all at the same time. She tells the crowd: "I'm proud to be a black, queer woman standing on this stage" – her fans bathe in this sense of pride as much as they do the music.
Janelle declares "my Queen has arrived" and Lupita Nyong'o strolls onto the stage to partake in a little twerking
rating
Share this article