My Summer Reading: Songwriter Tom Russell |

reviews, news & interviews
My Summer Reading: Songwriter Tom Russell
My Summer Reading: Songwriter Tom Russell
The Taylor-Burton marriage grips the Texan indie musician
Second up in theartsdesk's short series of recommended reads is Tom Russell, the Texan musician who has a reputation as the last great American songwriter. His 25 albums stray from cowboy music to "folk opera" - which makes his reading selections surprising.
Mentor by Tom Grimes which details his years at the Iowa writers workshop and his relationship with writer Frank Conroy (Stop-Time author). A decent book on the ups and extreme downs of prose writing. To me it details, without meaning to, how writing can only be lived and learned and not taught. We are at a low point in the writing universe: novels, songs and what have you.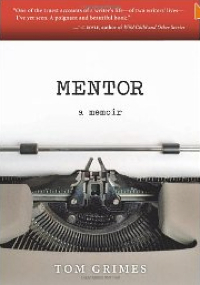 [Excerpt: Mentor by Tom Grimes, pp 3-4]

I was living in Key West and working as a waiter the first time I saw Frank Conroy. Each January, a literary seminar brought two dozen famous writers to the island. Panels featuring them took place in a large auditorium at the community college. On opening day at nine o'clock on the morning, the year's keynote speaker addressed everyone in attendance. given that my restaurant shift ended sometime after midnight and I invariably closed the After Deck bar several hours later, 9.00 am had a middle-of-the-night feel to me. The bar's wooden planks, white tables and white chairs were suspended several feet above the Atlantic's shallow inlet and overlooked what, as a young writer, I knew to be Sam Lawrence's house. As an editor, he'd published Kurt Vonnegut, Tim O'Brien and Thomas McGuane, idols to me at the time. Occasionally, I'd spot a cocktail party under way on his deck and wonder who was there sipping a scotch, and if, some day, I might be one of them.
When my alarm rang at eight thirty, I rose, splashed water on my face, brushed my teeth, then biked across the island from the clapboard house where I lived to the hall where Frank Conroy was scheduled to speak. i took a seat in the dim balcony, far from the stage. I'd been writing for more than a decade, and during the past year my first stories had found homes in nationally respected literary journals. Nevertheless, the chasm between the podium and myself seemed unbridgeable. It was as if the writers who would occupy the stage's empty chair had pierced a literary dimension in space-time and had returned simply to pass along wisdom, be applauded, and collect an honorarium. I feared that I would never join their ranks. i'd grown up in a bookless house, raised by a father who'd quit school after the eighth grade and mocked the novels I toted to the mediocre junior college in New York that had granted me admission. And although I'd managed two successful businesses in Manhattan - one of which sold expensive stationery, the other housewares and antiques - before my wife, Jody, and I moved to Key West two years earlier, I felt condemned to lead a waiter's life not a writer's.
2. What was an ideal book for a summer read?
I just read Furious Love, about Richard Burton and Liz Taylor. It chronicles the era of 1950s and 60s Hollywood stars that we'll see no more - from the million-dollar yachts to the Taj Mahal diamonds. Now we have cardboard faces like Angelina Jolie and Brad Pitt. Do not read the excerpts from Vanity Fair. Read the whole tome. It's a moving journey.
[Excerpt from Furious Love by Sam Kashner and Nancy Schoenberger, pp 1-2 & pp 444-5]
The first time Richard Burton laid eyes on Elizabeth Taylor he nearly laughed out loud. It was 1953, and Burton had been plucked from the London stage where he was being hailed as the great successor to Sir John Gielgud and Sir Laurence Olivier, to make three dramas for 20th Century Fox - My Cousin Rachel, The Robe and The Desert Rats. He had swooped into Hollywood with his Welsh wife, Sybil, and had cut a swathe through willing Hollywood wives, earning a reputation as an irresistible lover, a great raconteur, a rough and randy Welshman, a powerful drinker.
At a party at Stewart Granger and Jean Simmons's house in Bel Air the 28-year old actor outdid himself in drinking and storytelling. It was the Welsh actor's first time in California, and his first visit to "a swank house", where he was agog at the suntanned beauties lounging around the largest swimming pool he had ever seen. [...] "It had been a hell of a year," Burton would later write in his frank and colourful notebooks, his diary entries recorded for a possible autobiography. "Three big movies; drinking with Bogie; flirting with Garbo..."  He recalled:
"I was enjoying this small social triumph, but then a girl sitting on the other side of the pool lowered her book, took off her sunglasses and looked at me. She was so extraordinarily beautiful that I nearly laughed out loud... she was unquestioningly gorgeous... She was lavish. She was a dark unyielding largesse. She was, in short, too bloody much, and not only that, she was totally ignoring me."
Well, not "totally". That cool look took in a man she considered, at the time, swaggering and vulgar. She would have none of it. Besides, she was a year into her second marriage, to English actor Michael Wilding, a close friend of the Grangers. [...] But Burton was already, let's say intrigued. Reliving that first glimpse of 21-year-old Elizabeth Taylor he later described her as "the most astonishingly self-contained, pulchritudinous, remote, removed, inaccessible woman I had ever seen... Was she merely sullen? I thought no. There was no trace of sulkiness in that divine fact." And later still: "Her breasts were apocalyptic, they would topple empires..." They would also topple Burton.
He would not meet her again for another nine years.

........
Sally Hay Burton [Burton's fourth wife] discovered these two poems among Richard Burton's papers after his death. The untitled poem is a nostalgic farewell to Wales, written in a style influenced by his friend and countryman Dylan Thomas. Portrait of a Man Drowning was apparently written in November of 1965, while Burton was filming the bleak Cold-War era film The Spy Who Came in from the Cold. Neither poem has been published before now. [...]

PORTRAIT OF A MAN DROWNING

Who can he be
That man alone in the saloon bar's corner?
Who can he be
That man alone, solitary, musing.
Remembering
What can he be?

The shoulders hunched,
The face pocked, rived and valleyed
With a lifetime's small tragedies.
The slanting mirror on the wall
Emblemed in Coope and Alsop
Reflecting his receding hair,
his thick shoulders,
His silent simian hirsute hands.

What is, what was the weight that sloped
Those hunching shoulders?
That man alone, solitary musing. Thinking
Of what can he be.
Nothing?

Or does he live again the nightmare
Of all the same he suffered and made others to suffer,
The torn promise, the shattered word,
His red hand caught in the emotional till,
The things he had never done and never would do now,
Lost lovely things. The hopeless things long lost,
The hot blush of childhood lies,
Love and hate and fear and love again and hate
And the ultimate terrible ineluctable wrath of God.
Does he hear the silent howl of death?

Hunched, solitary, silent.
That man alone in the saloon bar's corner,
That man alone, solitary, musing,
Who can he be?
I lift my eyes from the bitter pint.
I see that man in the mirror.
That man is me.

Richard Burton, November 5, 1965

3. What are you taking with you this summer to read?
I prefer non-fiction and biography. Or I'll go back and read a Graham Greene novel - like
The Heart of the Matter
. I cannot read bad writing or posturing. I just read a wonderful book on the circus called
The Circus at the Edge of Earth.
I am sitting on the beach now and cannot recall the author's name... oh, and here comes my frozen margarita. Ta ta.
Watch Elizabeth Taylor on 'What's My Line' in 1954:
Explore topics
Share this article