Paul Weller, Barrowland, Glasgow review - Modfather holding back father time with old and new tricks |

reviews, news & interviews
Paul Weller, Barrowland, Glasgow review - Modfather holding back father time with old and new tricks
Paul Weller, Barrowland, Glasgow review - Modfather holding back father time with old and new tricks
A lengthy set spotlighted the veteran's creativity and stubbornness
Wednesday, 01 December 2021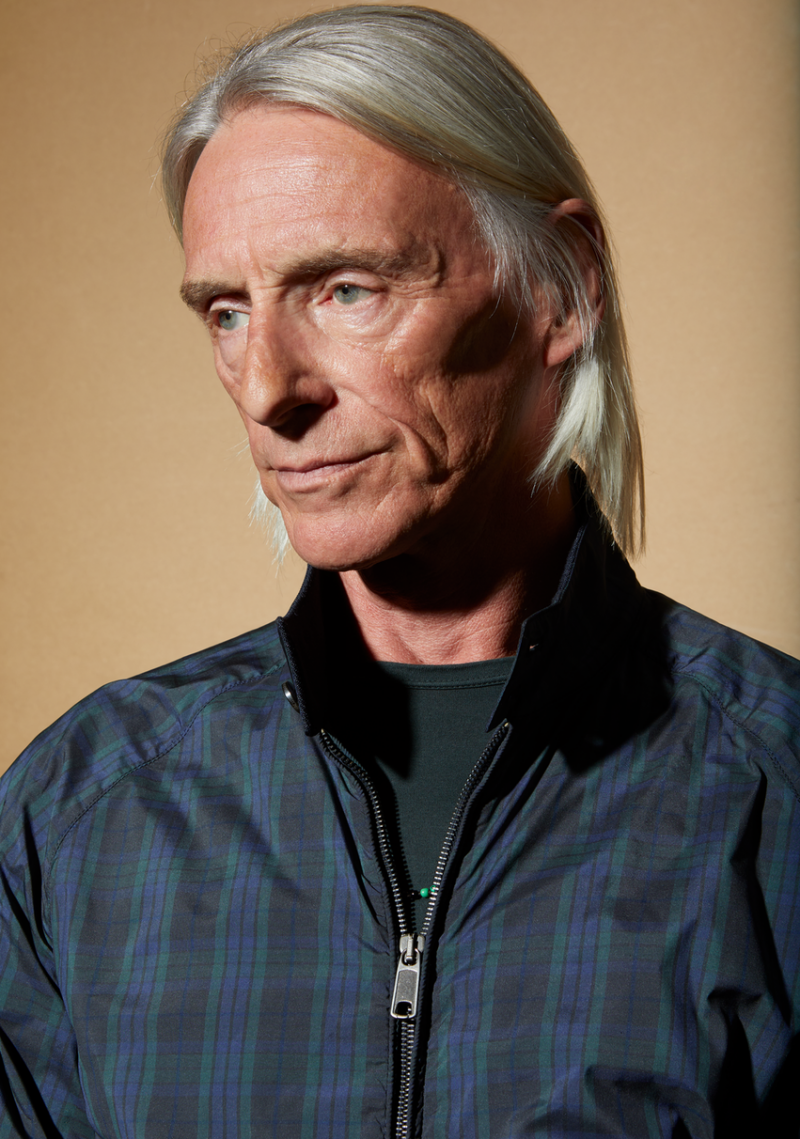 The Modfather is still going strong
There was a brief lapse in this lengthy set when Paul Weller stood up from the piano, walked towards centre stage and then pivoted back the way he came, having realised he was moving a song too early. "That's the trouble with getting old, you forget shit" observed the 63-year-old drily, but the two hour set itself was a testament to Weller's continued creativity, if also his stubbornness too.
It was a sprawling trawl though his varied career, including a handful of tracks from his old bands, the Jam and the Style Council. The latter was represented early, and the blend of zestful melody and lyrical rage of "Shout to the Top" sadly sounded as relevant as ever, while "My Ever Changing Moods" breezed along, both highlights of a first half that was a mixed bag.
Silver haired but still head bobbing away, Weller himself remains a no frills performer, the odd words uttered here and there, but otherwise getting down to business. That's fine when cutting through a familiar favourite like the sharp rock of "Peacock Suit" or the fresh, funky tone of newbie "Cosmic Fringes", bolstered by having both a drummer and percussionist onstage to build up a fine rhythm, but it's less satisfying on calmer material, which drifted before a Glasgow crowd that reacted quite tepidly.
The rustic strum of "Village" and the languid, hazy "More" were worst affected, so laid back as to be almost horizontal, and for all Weller's strengths as both writer and performer, this happened too often during the first hour, resulting in music competing with crowd chatter. Despite the length of the set, selections from his solo career were culled mostly from two periods - the recent offerings of this year's "Fat Pop, Volume 1" and 2020's "On Sunset", and the Britpop friendly run of work that earned him the Modfather tag, in particular "Stanley Road" and "Heavy Soul", with his seven albums from 2000 to 2015 cut out completely.
Such familiarity paid off in terms of generating a more vocal response, and there remains satisfaction to be found in some of those cuts, from the suitably beefy rock of "The Changingman" to the mellow pop of "Broken Stones", although the perennially popular "You Do Something To Me" here sounded leaden, a dreary ballad for waving camera phones and bellows of "go on Craddo!" aimed at guitarist Steve Craddock during his solo.
And yet Weller himself, admirably and tenaciously, refuses to succumb to the easiness of comfortable nostalgia. Of his past choices, the smooth, soulful Above the Clouds and a spiky Into Tomorrow, both lifted from his debut solo outing in 1992, came loaded with lyrical questions and doubts about himself, and you feel Weller works best when still striving to prove something, both to himself and others.
His six-piece backing band flourished most when getting to really infuse material with brass, percussion, and, in the case of"Still Glides The Stream", additional backing vocals from the consistently excellent drummer Steve Pilgrim that created a pleasing mixture, while "On Sunset" was a jazzy treat. That said, the climatic strumming vignette of "That's Entertainment" and the dancefloor friendly soul sass of "A Town Called Malice" provided a reminder that nostalgia can still be vividly relevant, too, sparking audience delirium that could have benefitted the rest of the night.