Reissue CDs Weekly: Max Richter |

reviews, news & interviews
Reissue CDs Weekly: Max Richter
Reissue CDs Weekly: Max Richter
Another reappearance of the great 'The Blue Notebooks'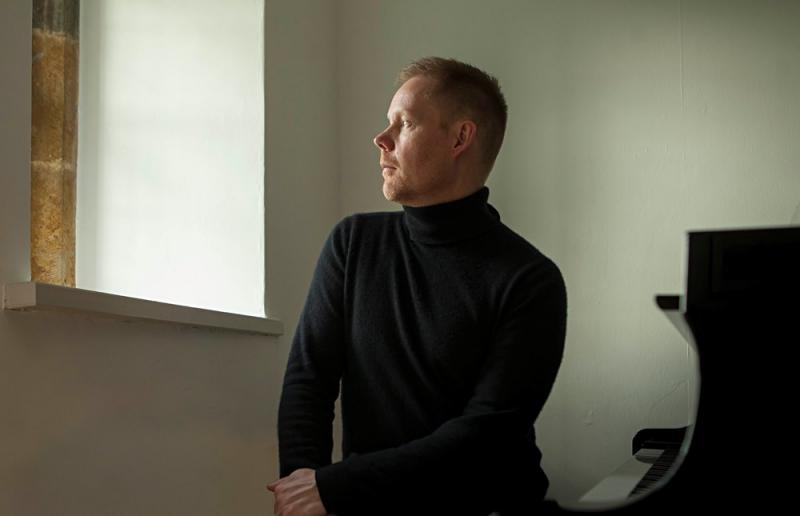 The Max Richter of 2018 reflects on his recent past
When The Blue Notebooks was originally released in February 2004, it did not seem to be an album which would have the afterlife it has enjoyed. It had little context. Max Richter's second album was his first for the 130701 label which, at that point, had not yet set out its stall.
Nonetheless, the label's previous albums – especially Sylvain Chauveau's
Un Autre Décembre
– provided evidence for a burgeoning
minimalist
undertow in contemporary music, one drawing on classical influences as much as ambient music, and one also unafraid of embracing electronica. 130701 was (and still is) at the heart of this.
Over the following three to four years, Ólafur Arnalds, Nils Frahm, Hauschka, Jóhann Jóhannsson, Christian Wallumrød and more would help give The Blue Notebooks a retrospective context. It may have been a precursor but it was a stunning album in its own right.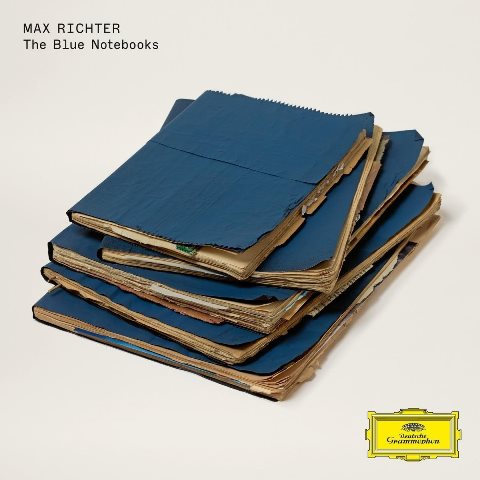 Now, The Blue Notebooks has re-emerged on Deutsche Grammophon which, although part of the corporate and multi-national Universal Music group, is a self-determining label which exudes gravitas and kudos. Jóhann Jóhannsson had also recorded for 130701 and went on to Deutsche Grammophon, a tie-up conferring importance.
Although this repackaging of The Blue Notebooks is branded as a 15th-anniversary edition, the album was originally issued 14 years ago. It was composed and recorded in 2003.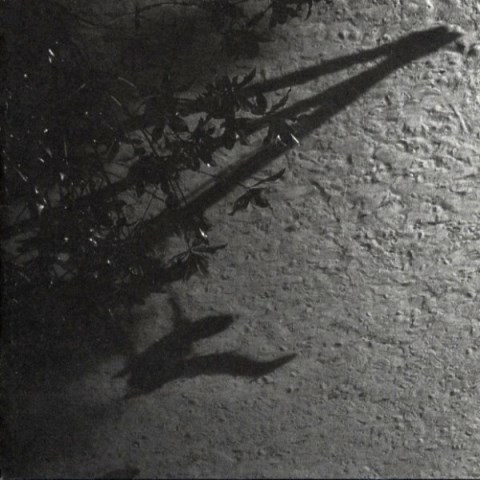 A reissue is not strictly required as it underwent that treatment in 2015 with a fresh front cover and one bonus track. The new reissue has another front cover (pictured above) – the album's third such. (Left: the original album cover from 2004. Below right: the cover of the 2015 reissue)
Those who have any of the previous CD versions of The Blue Notebooks do not need the first disc of this new edition as it's as per the eleven tracks of the original album, and sounds the same as previous versions due its re-use of the 2004 master.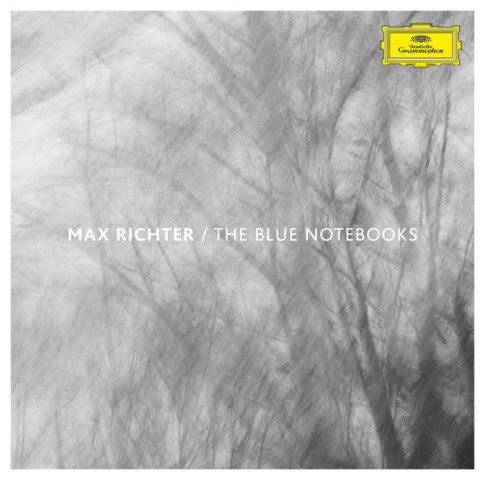 It is with the seven tracks heard on the second disc that the 15th-anniversary repackage differs from the previous reissue. Two previously unheard remixes of "Vladimir's Blues" and "Iconography" say nothing about the original music beyond confirming its malleability: that it can be reformed for different contexts. According to the credits, each of these was made in 2003. The liner notes do not mention them so there's no explanation of why they weren't issued then. An orchestral version of "On the Nature of daylight" which was recorded in 2003 is also previously unissued and, again, no information is given on why it was recorded. Disc Two ends with "This Bitter Earth / On the Nature of Daylight" which melds Richter's recording with the inspirational Dinah Washington track.
The second disc's remaining three tracks were recorded on 9 January 2018 in London and comprise yet another version of "On the Nature of daylight", a re-recording of "Vladimir's Blues" and "A Catalogue of Afternoons", which seems to be a new composition. Beyond the dates, a personnel listing and the name of the recording studio, no information is given on the ins and outs of these.
It follows then that the 15th-anniversary reissue The Blue Notebooks is not an essential purchase. However, The Blue Notebooks – in any of its forms – is an essential album.
Next Week: Gathered From Coincidence – box set dedicated to the 'British Folk-Pop Sound Of 1965–66'
A reissue of 'The Blue Notebooks' is not strictly required as it underwent that treatment in 2015
Explore topics
Share this article