theartsdesk on Vinyl 32: OMD, Twin Peaks, Bicep, Sisters of Mercy and more |

reviews, news & interviews
theartsdesk on Vinyl 32: OMD, Twin Peaks, Bicep, Sisters of Mercy and more
theartsdesk on Vinyl 32: OMD, Twin Peaks, Bicep, Sisters of Mercy and more
The most diverse record reviews of all
Monday, 25 September 2017
Glinting with promise
September and October see a deluge of new releases. Everybody and their aunt puts out an album as autumn hits, so theartsdesk on Vinyl appears this month (and next) in a slightly expanded edition. As ever, the fare on offer is as diverse as possible, from black metal to Afro-funk via film and TV soundtracks. All musical life is here, ripe and waiting.
VINYL OF THE MONTH
The Television Personalities And Don't The Kids Just Love It + Mummy You're Not Watching Me + They Could Have Been Bigger Than The Beatles + The Painted Word (Fire)
Usually theartsdesk on Vinyl has a rule that the VINYL OF THE MONTH must be new work, rather than reissues. However, every rule has exceptions and the case for these albums is strong as Krupp steel. The TV Personalities are one of the most underrated acts in the history of British pop and rock. Led, on and off, for over three decades by frontman Dan Treacy, an accident in 2011 took him out of the music game and put him in a nursing home, where he's been ever since. As the Eighties dawned the TV Personalities literally defined what indie was. Their combination of lo-fi production, jangling Sixties-tinted guitars, retro imagery, asexuality and post-punk wilfulness laid down the groundwork for everyone from Creation Records' Alan McGee to The Smiths, but Treacy never reaped the rewards they did. Namechecked by everyone from Kurt Cobain to Robbie Williams as a master-songwriter, Treacy and The TV Personalities are, in an age when everyone can access everything, the last great uncelebrated musical cult. Following a series of singles that defined DIY record-making in late Seventies England, including the song for which they're still most famous, "Part Time Punks", 1981 saw Rough Trade release The TV Personalities' debut album And Don't The Kids Just Love It (now on black'n'white marbled vinyl). It's a lo-fi masterpiece, 100% gem-packed, marking its makers out as a post-punk Kinks with songs that range from the chirpy ("Jackanory Stories", "Geoffrey Ingram") to the wistful ("I Know Where Syd Barrett Lives", "The Glittering Prizes") to the passionate ("This Angry Silence", "La Grande Illusion"). The following year the messier, more grungily psychedelic Mummy You're Not Watching Me appeared, wherein uncomfortable infantilism collided with sentimentality, silliness and pitch black observation ("Scream quietly, or the neighbours will hear"). Again, it's superb. They Could Have Been Bigger Than The Beatles is the weakest of these reissues, a collection of singles, demos, and alternate versions, originally released in 1982 to mark one of the band's many break-ups. It still contains occasional gold, such as the sweet "The Boy in the Paisley Shirt" but fans would have to wait until 1984's The Painted Word before Treacy delivered another tour de force. This time the view from where he was standing, broke in Thatcher's Britain, was unremittingly bleak, with songs such as "Paradise Estate" and "The Girl Who Had Everything" offering masterclasses in bitter social observation. The dated but beautiful and desperate anti-nukes anthem "A Sense of Belonging" is one of Treacy's finest. He would go on to record many more (hardly heard) classics but these four albums are his stunning opening salvos. Three of them are as essential as any record ever released. Buy them.
Vessels The Great Distraction (PIAS)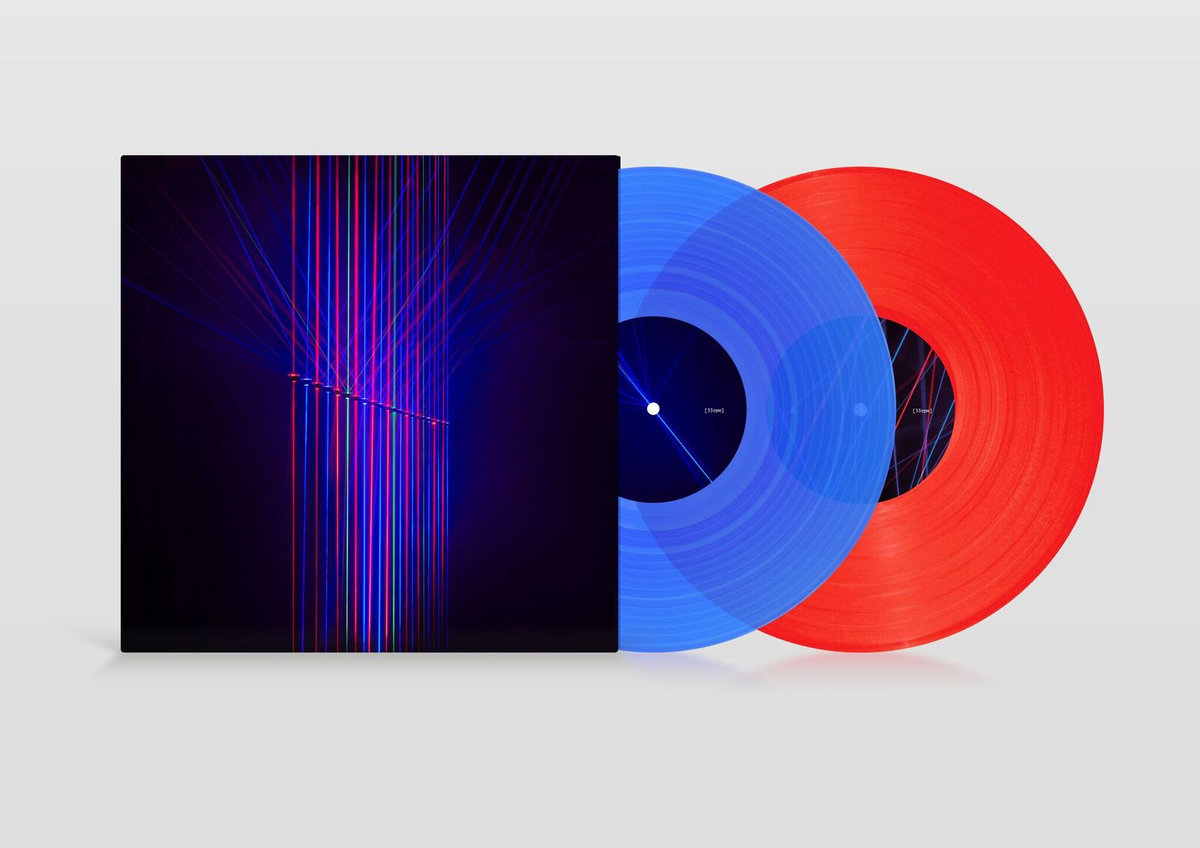 Yorkshire band Vessels' last album, Dilate, a couple of years back, saw them develop from a rather ordinary post-rock outfit into something much more interesting, something techno but organic. The Great Distraction, their fourth album, sees them take a further dynamic leap forward. On double in gatefold with photo art/info inner sleeves, pressed deftly to bright red and blue transparent plastic so its full layered richness is captured, it's a mighty dancefloor-friendly beast to file alongside the best of The Chemical Brothers or Simian Mobile Disco. It is, in other words, an album made by a band who understand how to inject techno with that elusive something that makes it appealing to rock fans and ambivalent festival-goers. There are attempted pop moments of board, such as "Deflect the Light" featuring The Flaming Lips, and a couple of these sung numbers are the album's weakest moments. Not so John Grant's appearance on the silkily android and downtempo "Erase the Tapes". Minor quibbles aside, the majority of The Great Distraction is six to eight minute slow-building hands-in-the-air belters, interwoven with glistening fragments of melody that sweep all and sundry before them. Vessels have made one of the year's best dance music albums. Rave on!
Msafiri Zawose Uhamiaji (Soundway)
Peter Gabriel brought Tanzanian musician Dr Hukwe Zawose to European attention during his Real World label's concerted world music propagation of the 1980s and 1990s. Now Soundthread, an organization that, among other things, runs arts training programmes in Africa, have put his son Msafiri together with producer Sam Jones. Father and son both major in "gogo", the music of the Wagogo people of central Tanzania, but Msafiri's work, presented here on two richly cut records, one with an info inner sleeve, has a mesmerically more-ish electronic feel, spiked with trumpets and African group singing. It's the kind of thing you can imagine Ricardo Villalobos or Mungolian Jet Set getting their remix teeth into; intensely percussive music that refuses to kowtow to regular 4/4 beats, but has a enough techno crunch to make a warped sort of clubland sense. Big system music with real difference.
Various Baby Driver OST (30th Century/Columbia)
theartsdesk on Vinyl has not yet seen Edgar Wright's pop-musical heist-thriller Baby Driver. The general consensus seems to be that it starts very well but slacks off then blows it towards the end. Very Hollywood. They're always mucking up endings by second guessing what the audience wants rather than rolling with intuition. Whatever it's qualities or lack of them, it's a great idea, and has a great soundtrack. Over four sides of vinyl in a gatefold of film stills and photo/info inner sleeve, it goes everywhere, from Wright's beloved Jon Spencer Blues Explosion to Queen to Sky Ferriera to The Damned to Blur to the Dave Brubeck Quartet, always choosing juicy but unobvious choices and mingling everything towards unforced elation. The download code gives you a bonus song, "Chase Me" by Danger Mouse featuring Run The Jewels & Big Boi, but the vinyl's 29 songs will bring enough pleasure. A blast.
The Souljazz Orchestra Under Burning Skies (Strut)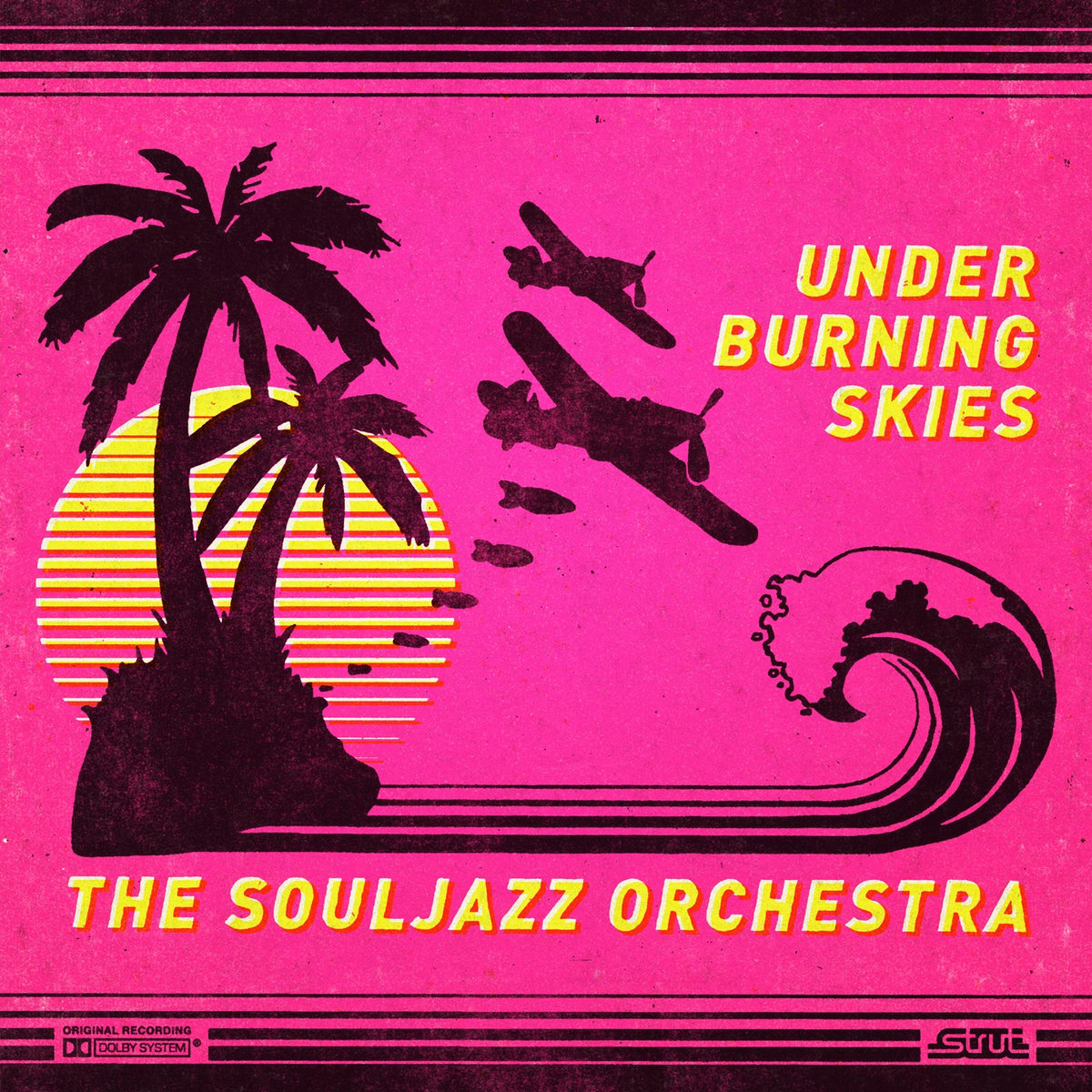 Opener "Dog Eat Dog" sets the tone, mustering a hard-hitting soul-funk, and containing lines such as "You can't piss on my leg and tell me it's raining". Canada's Souljazz Orchestra have a raw Afro-Caribbean underpinning to their sound, but there's also something post-punk about them, amped by snappy synthesized sounds that provide a framework for bounding brass, bass and drums. The skanking "Oublier Pour Un Jour", for instance, with its Gallic accordion, shows off a tangential search for raw funk. On gatefold and appropriately piss-yellow transparent vinyl, Under Burning Skies is a treat, gleefully giving the dancefloor what it wants whilst inserting righteous irritation at the state of the world. It's as lively an album as you're likely to hear. In concert they must be a sensation!
The Sisters of Mercy Some Girls Wander By Mistake Boxset (Rhino)
As the years pass, theartsdesk on Vinyl grows increasingly fond of The Sisters of Mercy, and this collection shows them at their very best. Andrew Eldritch's original black-clad, dry-iced, Stooges-with-a-drum-machine ideal resulted in some fantastic, posey, sculpted, high-cheekboned alt-rock. This boxset contains the original 1992 album, in gatefold double, collecting the band's vital opening EPs, alongside 1980-82 releases on their own Merciful Release label. Songs such as "Alice" and "Floorshow" are 24 carat classics, while clattering early material such as "The Damage Done" sound like David Bowie having a nervous breakdown inside a broken drum machine. Many of these cuts boast recording levels that are all over the place yet the central electronic kick results in the whole adding up to a visceral charge. The boxset then leaps forward a decade to the period just before Eldritch, now a solo entity for all practical purposes, went into permanent recording hiatus. There are two 12"s: the Wagnerian 1992 rejig of "Temple of Love", featuring the late Israeli singer Ofra Haza, a fantastically over-the-top experience, and the band's final release, the Peter Gabriel-goes-metal "Under the Gun" (with accompanying wall-poster), which, alongside a less satisfactory LA rock-style version of "Alice", represents a man unfortunately overawed by his own capability for sonic bombast. Nevertheless, this is a mighty package from a band who deserve recognition as more than just the godfathers of Goth.
Flunk Chemistry and Math (Beatservice)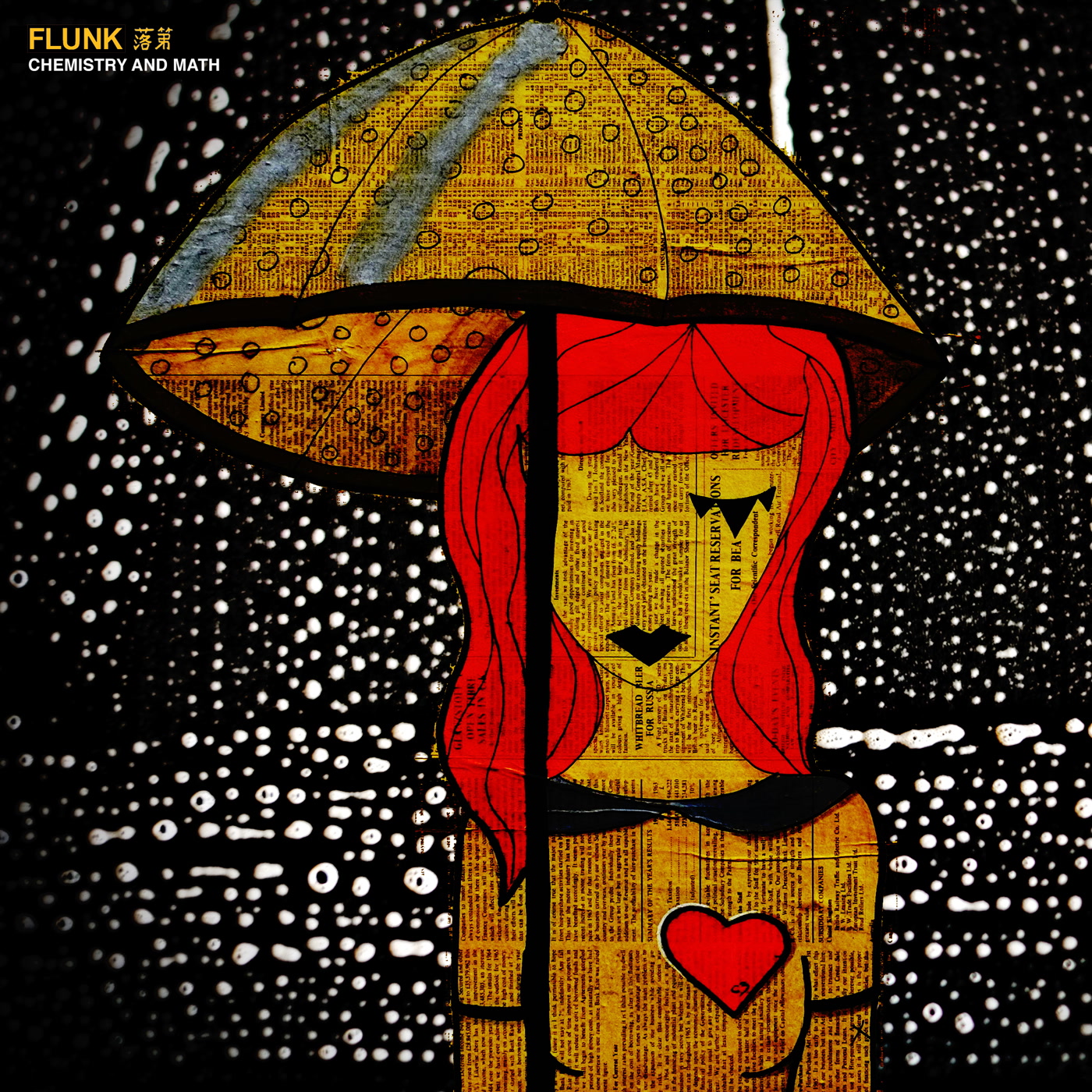 Norwegian chill-out pop unit Flunk are best known for their 2002 cover of New Order classic "Blue Monday". Their new album, their sixth, showcases them ploughing the same downtempo furrow, as if trip hop and chill-out were still all the rage. They more than get away with it. Indeed, they shine. Over dopey low-slung beats, and carefully measured wide open space, Anja Vista's vocals are clean and sweet as a honeyed ice cone. She's often paired with the gruffer stylings of Ulf Nygaard, but that can work too, especially among the Lee Hazelwood-dreaming-in-a-space-station vibes of "June, July". Whether focusing on crisp acoustic guitar or letting the beats work, Chemistry and Math has a forlorn beauty, representing a band you may have forgotten who are still at the top of their game.
Orchestral Manouevres in the Dark The Punishment of Luxury (100%)
Mostly ignored by the young, 1980s synth-pop groups such as Blancmange and the Human League have been quietly getting on with making decent music and touring it. Certainly OMD, since reforming a decade ago, appear to be having a ball making music they fancy, rather than adhering to any commercial imperative (which was, after all, their downfall the first time round). Every album since they reconvened is more retro than the last, with The Punishment of Luxury possibly the strongest of the three. OMD have always acknowledged a huge debt to Kraftwerk and this album is almost a tribute. It's full of catchy android pop, emphatically so with "Robot Man", but even throwaway songs, such as the twinkling slowie "Kiss Kiss Kiss Bang Bang Bang" have much to recommend them. Fans of deliciously anachronistic synth-pop should grab a copy. Comes in die cut outer sleeve that works in combination with art-patterned inner sleeve.
Airbourne Diamond Cuts Boxset (Nettwerk)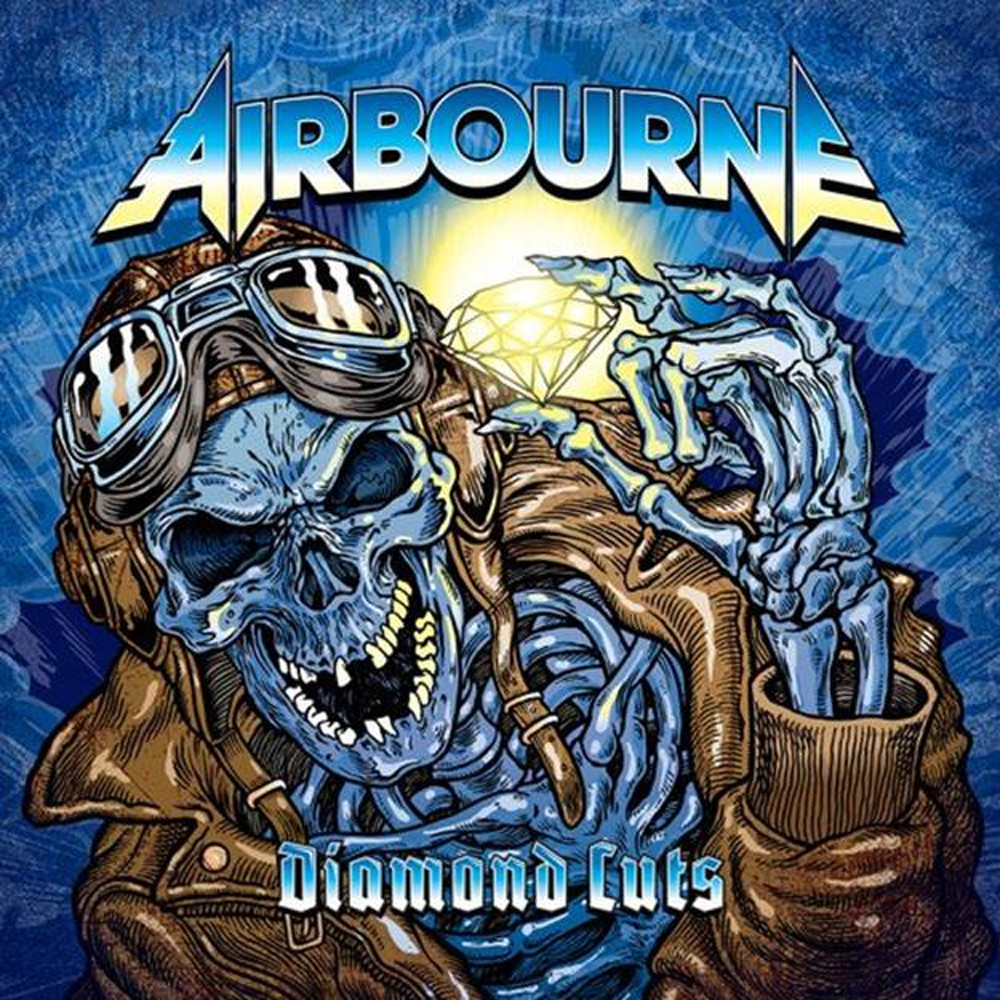 Airbourne are heavy rockers from Australia's south-west coast whose whole career is a tribute to ACDC's long shadow. Whether their oeuvre works depends entirely on which song you're listening to. The Diamond Cuts boxset consists of their first three albums, Runnin' Wild, No Guts. No Glory. and Black Dog Barking, alongside an extra disc of B-sides. On their 2007 debut, Runnin' Wild', there's a loose boogie which on subsequent albums tightens into behemoth riffin'. Of course, there are songs called things like "Blond, Bad and Beautiful" and "Cheap Wine and Cheaper Women" ("I'll get myself a laydehhhh to hold me tight'n'long"!) so this isn't one for post-feminist sticklers, and there's over-reliance on unlikeable Twisted Sister-style football chant choruses. The boxset's fan-bait is a documentary DVD, It's All For Rock'n'Roll, and the gatefold-sleeved album of B-sides that includes previously unavailable cuts "Money" and "Heavy Weight Lover". The latter song is especially entertaining in a ZZ Top-go-terrace-chant kind of way. Indeed the whole of Diamond Cuts lives up to the lively material on the proper albums – check out the preposterously hammy Mötley Crüe-esque "Party in the Penthouse". This is clearly a band with songs to spare. Airbourne's balls out heavy rock'n'roll is catchy, ridiculous, populist (their last album was a UK Top 10 hit last year), and, at its best, cheesily enjoyable.
Bicep Bicep (Ninja Tune)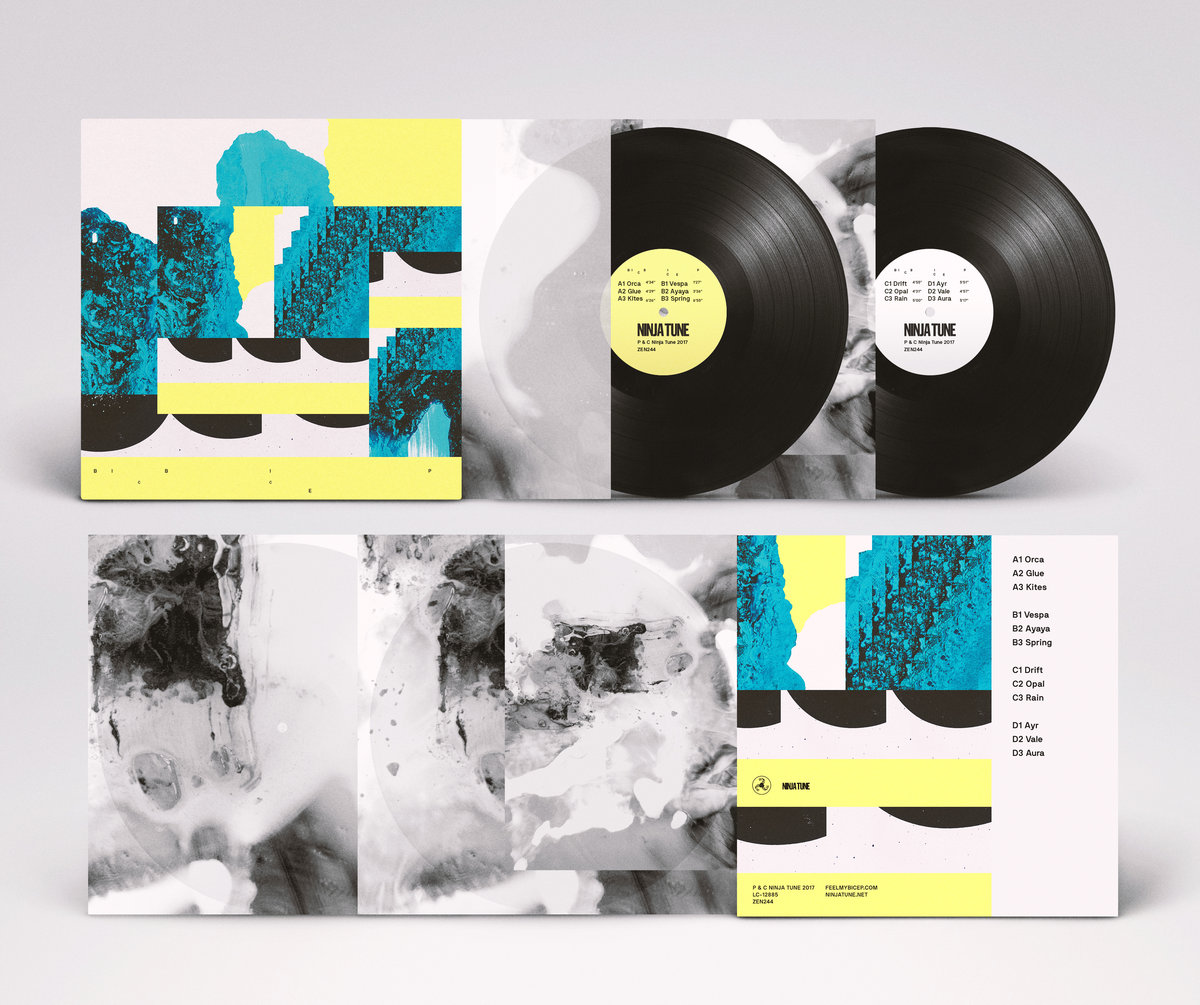 I had Bicep down as just another identikit techy, housey unit who travel the world, assisted by a cleverly managed online "brand presence", DJing mid-paced OK-ness that passes for club music. I was wrong. The debut album from the Belfast duo, on gatefold double, in arty black'n'white inner sleeves, immaculately loudly pressed to plastic, is (sorry to write this) a journey. It harks back to 1990s electronic albums, Way Out West at their best, maybe, but with mah-hoosive production and a modernist techno slant. It is the album we've always wanted the superstar DJ Sasha to make, in that he's long been a master of dancefloor mood and the art of withheld-then-released euphoria, yet he's never been able to capture that in long-player form. There's plenty of 4/4, mingled with electro and ambient washes, but this is a prog-trance album at heart, a strange thing to associate with its label, Ninja Tune. Whether rising up on the epic "Spring" or reminding of Orbital on the chewy breakbeat of "Vale", Bicep's debut will sate late night dancefloors and early morning living rooms with equal aplomb.
Various Tonite Let's All Make Love In London OST (Instant/Sanctuary) + Philippe DeBarge with The Pretty Things Rock St. Trop (Madfish)
A couple of releases that revel in the 1960s, a decade ever-more worth celebrating as irony slowly takes over from any sense of the cosmic. Peter Whitehead's 1967 film Tonite Let's All Make Love In London is a famous snapshot of the English capital at its most psychedelic, swinging and more than a little bit posh (although one interviewee on the soundtrack, "Genevieve", announces that "there aren't that many swinging clubs in London"). As a musical outing, the main draws are unique versions of Pink Floyd's "Interstellar Overdrive", The Small Faces' "Here Comes the Nice" and Vashti Bunyan's "Winter is Blue" but the real interest is in wonderful interviews with Michael Caine, Julie Christie, Mick Jagger, David Hockney, Edna O'Brien and others, which perfectly pinpoint the mores of the time. Comes on retina-scorching bright pink vinyl with a 12" x 12" insert of photos and basic info. Next up, The Pretty Things 1968 concept album S.F. Sorrow was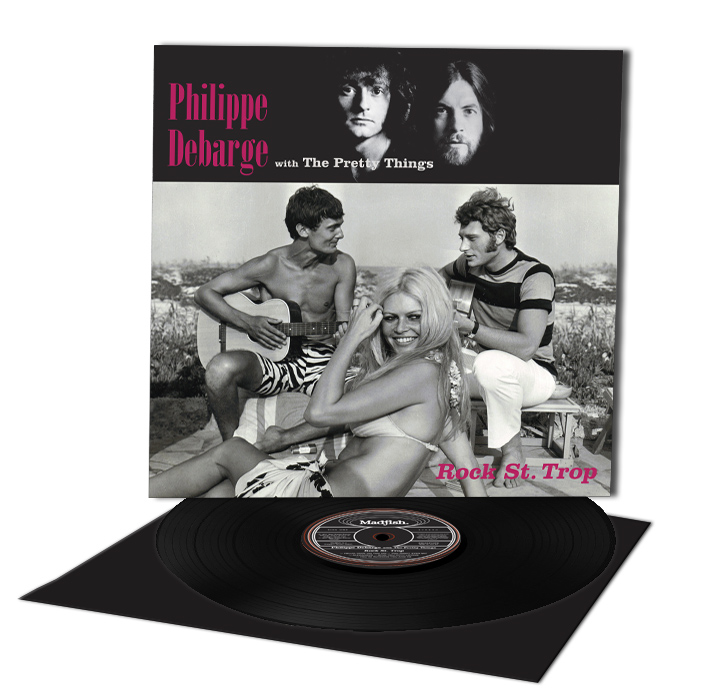 influential amongst the cognoscenti – notably Pete Townsend - but it didn't sell. Thus when the band had an offer from exceedingly rich French pharmaceutical heir Philippe DeBarge, it was most welcome. It was also a wild time, putting together an album of original songs with him as frontman, and hanging out at his sprawling L'Epi Plage Mediterranean party pad in Saint Tropez. The album was recorded in London with a one-off Pretty Things line-up that lasted three months and included guitarist Victor Unitt and the drummer Twink alongside more regular Pretty Things Phil May, Wally Waller and Jon Povey. The results are enjoyable if not essential, a snapshot of a 1969 sojourn, lathered in lightly psychedelic post-Byrds harmonies, an attractive interplay of chugging "Sympathy for the Devil"-style acoustic-led rhythms, and flashy guitar work (the latter especially on "I'm Checking Out"). The cover features DeBarge with Brigitte Bardot and Johnny Halliday, which sums up his playboy status, but does not relate to his time with The Pretty Things. The inner sleeve, however, is rich with photos, anecdotes and information.
Kutmah Soundtrack to the Film TROBBB! (Big Dada)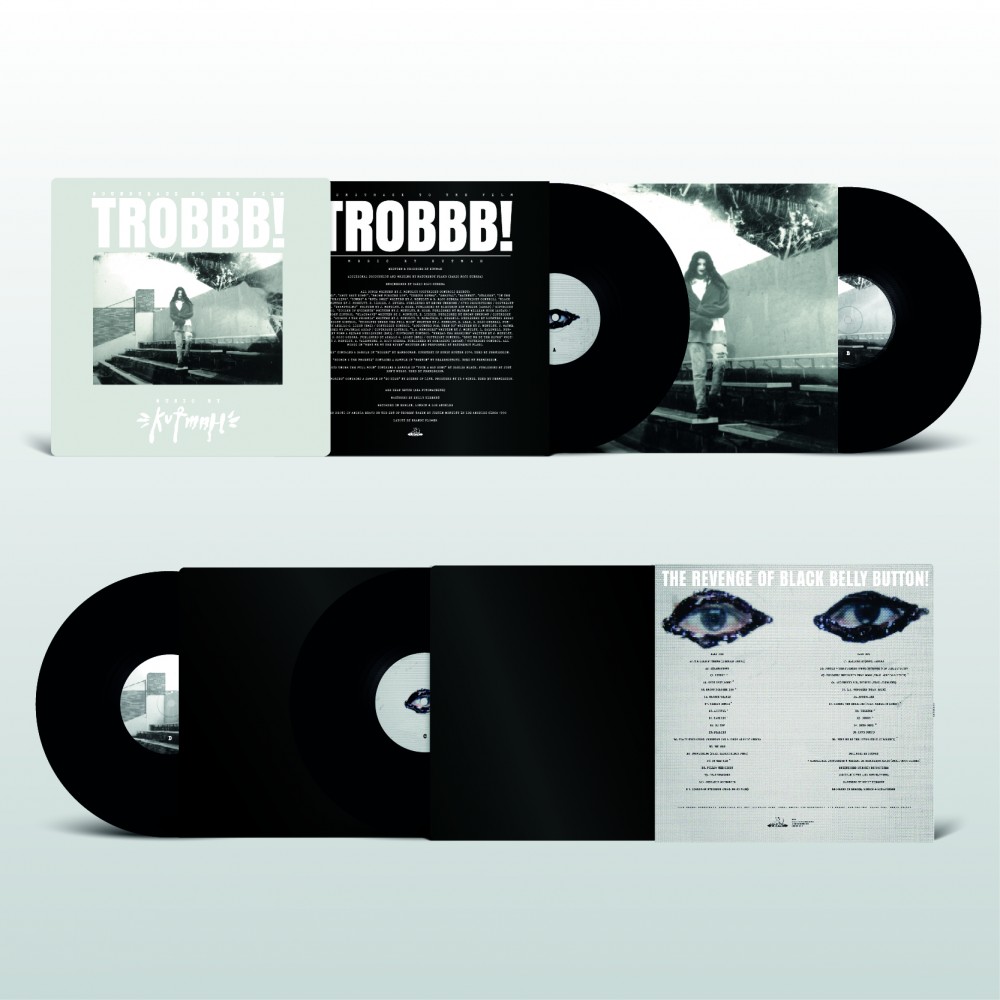 It's not actually a film soundtrack. "TROBBB!" stands for "The Revenge of the Black Belly Button", a reference to the way its part-Egyptian maker was teased at school. In fact Kutmah – Justin McNulty – has a geographical history that bleeds down into his music. Born in Brighton, he emigrated to LA at 12, was deported in 2010, and now lives in Berlin. It would be trite but accurate to suggest that TROBBB! Is the sound of LA's Low End Theory-style weird-ball hip hop filtered through the German capital's measured, modernist European disposition. Featuring Gonjasufi and a host of other underground talents (Natureboy Flako, anyone?), and arriving on double vinyl in art/info inner sleeves, it's a tapestry of different electronic moods, from the hissing squelch of "Shut Shit Down" to the whispering loneliness of "Stalker" to the fuzzy laidback rapping hip hop of "Teezuk Humra". Kutmah is out there pushing at the vanguard and this is a persuasive sonic show reel, a calling card ear adventure. theartsdesk on Vinyl would love to see him hired in as a producer for a major songwriting talent. That would take things to a whole new level.
Paradise Lost Medusa (Nuclear Blast) + Akercocke Renaissance in Extremis (Peaceville) + The Lurking Fear Out of the Voiceless Grave (Century Media)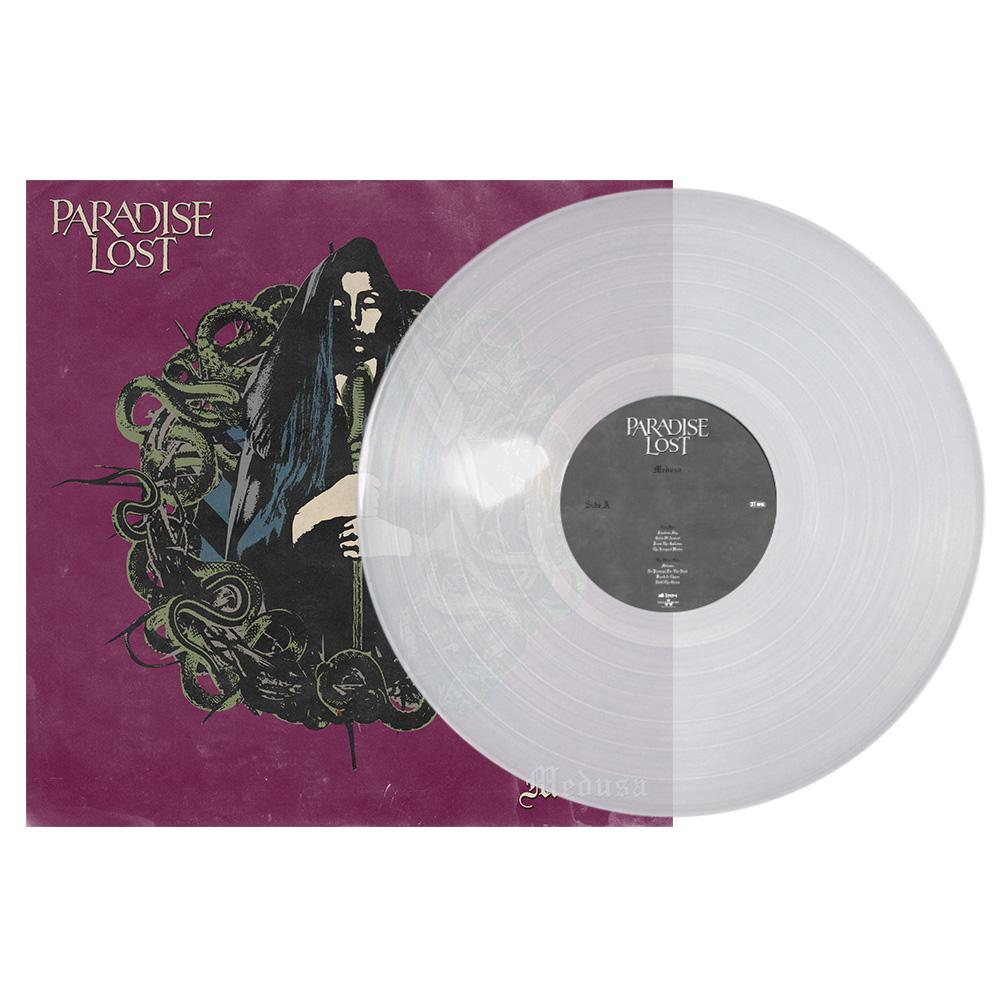 The world of metal continues to prove itself vital and entertaining, full of verve and a willingness to experiment that its detractors would not credit. Paradise Lost, a nigh-on-thirty year old unit from Halifax, promise their fifteenth album consists of "eight riff-laden monster tracks of sheer Northern misery". Who could resist? What they don't shout so loud about is that, underlying their grandiose, doomy guitar-thuggery and occasional Gothic synthesizers is a solid ear for a tune. Sometimes the songs are delivered in the de rigeur gargled growl but, at other times, as on "The Longest Winter", a more straightforward tenor voice comes to the fore. It's like a pop-rock 45 played at 33.3, and comes in art gatefold with 12"x 12" lyric insert. Akercocke also have approachable melodic sensibilities, as
well as a honed showmanship, albeit filtered through tricksy prog-rock song structures. Returning after a decade-long break from recording, the London four-piece always presented themselves stylishly, with a certain post-modern awareness running alongside their interest in active atheism. Most songs leap effortlessly between sub-genres; Cookie Monster vocals and fret-shredding suddenly give way to pieces that sound like speed-metalized offcuts from Stephen Sondheim's Sweeney Todd: The Demon Barber of Fleet Street. It's an intriguing voyage for those who can handle its endless twists'n'turns. Comes on double in gatefold with Blair Witchy madhouse imagery repeated on
the murky brown-maroon inner sleeves. The excellently monikered Lurking Fear are less subtle than the aforementioned bands. They're a Swedish black metal supergroup made up of five musicians from outfits non-metal laymen won't have heard of (At The Gates, The Haunted, Skitsystem, Disfear, God Macabre – see, told you!). On their equally well-titled debut they sacrifice all subtlety in the name of sheer assault. Songs such as "With Death Engraved in Their Bones" and "Tentacles of Blackened Horror", their titles preposterous and enjoyably ornate, attempt violent catharsis. If the listener is willing to throw themselves into their savage racket, there's purgative moshpit release to be had. Arrives in a gatefold of dingy grey'n'black cosmic octopus imagery and photo lyric inner sleeve, with a fold-out poster of the cover art.
Various Twin Peaks: Music From the Limited Event Series (Rhino)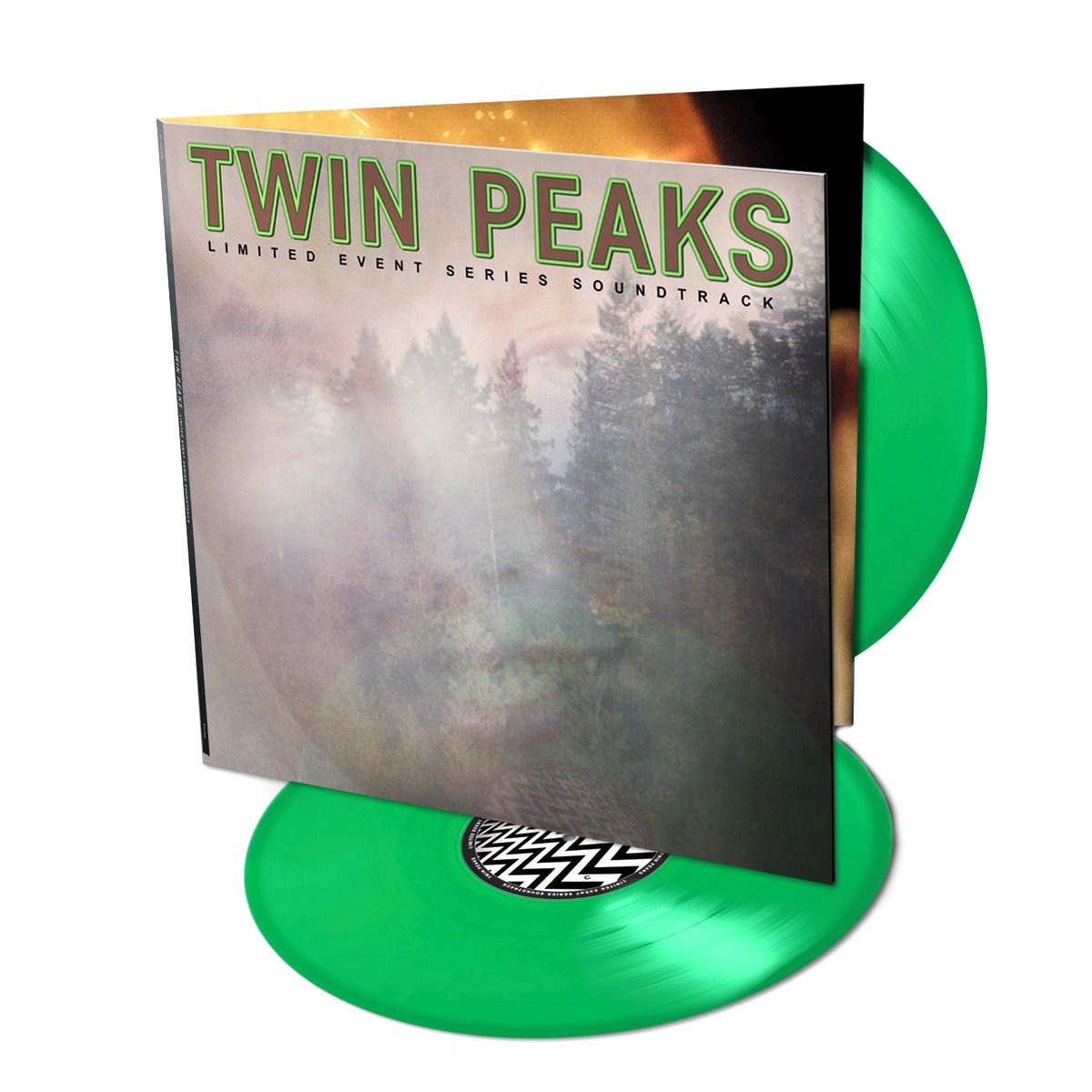 A quarter of a century ago theartsdesk on Vinyl's eyes and ears devoured both series of David Lynch's warped murder mystery series Twin Peaks, however, the new episodes have so far not been consumed here. As a taster for me, or a return to that strange, otherworldly locale for those who've already seen Season 3, two whole new double gatefold albums of soundtrack appear. Although both have the same title, one of them could be subtitled Music from the Roadhouse Bang Bar, full of the bands who played there and other older music that features, while the other album is Angelo Badalamenti and David Lynch's compositions alongside a few other, more soundtracky cuts (eg Penderecki's "Threnody for the Victims of Hiroshima"). The "Roadhouse" album features acts such as Nine Inch Nails and Sharon Van Etten alongside hand-picked Lynch faves such as Chromatics, Au Revoir Simone and Julee Cruise, seasoned with old classics by ZZ Top, Booker T and others. The mood is, naturally, sweet-going-rotten, spooked easy listening, and occasional bursts of outright threat. The other album is much less pop and contains sweeping electronic-orchestral pieces flavoured with Lynch's trademark blend of unease and the ethereal. Both albums make we want to seek out the new Twin Peaks at once but, more than that, stand as desirable extensions of Lynch's extraordinary aesthetic of dreams and nightmares.
John Foxx and The Maths The Machine (Metamatic) + John Foxx, Harold Budd & Ruben Garcia Translucence/Drift Music/Nighthawks Boxset (Demon)
Rarely a day goes by without John Foxx releasing or re-releasing something, which is a treat for his disciples, but makes his career tricky to follow for everyone else. Foxx was a blueprint-creator for electro-pop at the dawn of the 1980s. Gary Numan has always acknowledged a debt. Where Foxx's vast output has wandered all over, his project with synth archivist Benge, John Foxx and The Maths, has spent the last half decade exploring colder, glacial ice-pop sounds that hark back to his earliest solo fare. The Machine, in art/info inner sleeve, contains a dozen instrumentals that are, at their best, lonely and lovely. The almost ecclesiastic "Genetic Hymnal" features choral vocalising from Gazelle Twin Elizabeth Bernholz and achieves ethereal majesty, but the listener is just as likely to come across the twitchier machine-centric likes of "Vortex Logic". The Translucence/Drift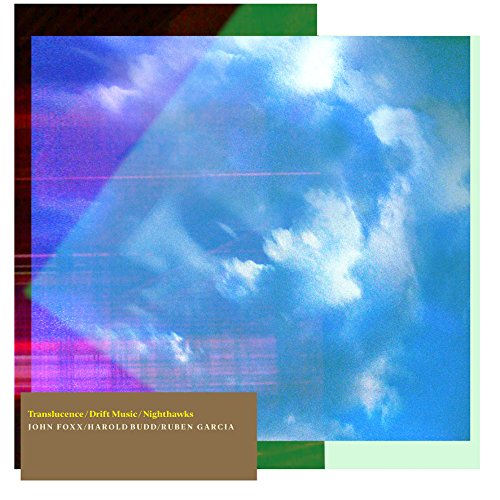 Music/Nighthawks boxset, meanwhile, is an archive of collaborative ambient works. Foxx created Translucence and Drift Music with the American avant-garde composer-pianist Harold Budd in 2003. The late experimental pianist Ruben Garcia joined them for the follow-up album, Nighthawks, nine years later. Translucence and Nighthawks are both about treated echoing piano, very, very gentle, while Drift Music hones in on a floatation tank miasma of electronic tones. All three albums, listened to properly, are meditative affairs, pulling the mind away from the present moment. Alternately they're a load of waft. It depends on the listener's mood.
Slade Slade Alive! (BMG)
Released in 1972 at the very start of their early Seventies mega-success, Slade Alive! was originally something of a stopgap to capitalize on the band's first chart-topper "Coz I Luv You", but its beefy, raucous, good-natured, crowd-whipping chunkiness has eventually turned it into a key reference point in their catalogue. It doesn't even contain "Coz I Love You", only an ebullient take on their first hit single, a cover of little Richard's "Get Down and Get With It". Recorded in front of fans at Command Studios in Piccadilly Circus, the laddishness can seem incongruous in 2017– for instance, Noddy Holder burping in the middle of John Sebastian's ballad "Darling be Home Soon" – but, overall, the album has a punchy, phat guitar attack, wherein rhythm'n'blues is amped into something strident, brash and very British. It's easy to see how guitarists from Sex Pistol Steve Jones to Noel Gallagher of Oasis have been heavily influenced by its unpretentious energy and earthy power. Comes on gatefold with a 12" x 36" fold-out history/timeline/info sheet and a 12" x 12" card cover art.
ALSO WORTHY OF MENTION
Jen Cloher Jen Cloher (Milk!): Jen Cloher is Aussie garage-punk singer-songwriter Courtney Barnett's wife and occasional musical partner, but she had a well-established career in her home country before all that. A Top Five hit Down Under, Jen Cloher is a fine album living in the shade of its superlative opener "Forgot Myself". Cloher's default setting is Lou Reed by way of Patti Smith. It's no bad place to be, her deadpan talk-vocals playing off against chugging indie riffs, resulting in an album that's dryly poetic, casually witty, with a punk attitude in its marrow on rock-outs such as "Strong Woman". Comes on pale pink vinyl with a 12" x 12" photo/lyric sheet.
Meridian Brothers ¿Dónde Estás María? (Soundway): Columbian band Meridian Brothers' last album, 2015's Los Suicidas, was a demented affair. It sounded like a speed headache caused by rabidly attacked cheap keyboards. Their new one, their seventh, is a more considered affair. It draws from the stew of sounds around their native Bogotá, and is folkier, more organic-sounding, and generally more relaxed. This isn't to say they've lost their groove. In fact, this has more roll to it than its predecessor. It's not as out-there but songs such as the string'n'synth jig "Yo Soy Tu Padre, Yo Te Fabriqué" have their own peculiar charm. Comes in lyric inner sleeve.
Rodriguez Jr Baobab (Mobilee): Back in the 1990s French producer Oliver Mateu was one half of The Youngsters, who enjoyed a flare of clubland success on Parisian techno don Laurent Garnier's F-Com label. In more recent years, as Rodriguez Jr, he's reinvented himself on German DJ-producer Anja Schneider's Mobilee label with the cuddliest deep house. His second album, a triple set on gatefold, is easy-going yet propulsive. And that's the key to this sort of music. It's minimal and laid back but has a drive somewhere in there, rather than becoming cocktail jazz forgettable. There are a couple of misfires, notably the Vocoder cheese of "Heal Me" but, for the most part, cuts such as "Radian" and the title track make this a worthwhile, well-mastered-to-vinyl purchase for electronic heads and back room DJs.
5 Billion in Diamonds 5 Billion in Diamonds (100%): Arriving in an inner sleeve covered in reportage studio photos and lyrics, the debut from Butch Vig's new project is a journey into easy listening psychedelia. Vig, as producer of Nevermind and the Foo Fighters, as well as a key member of Garbage, is one of America's most successful rock figures and can do whatever he fancies. Happily tunesmithery and genial talent shines through on 5 Billion in Diamonds. Accompanied by a classy cross-section of session sorts and part time band members – as well as Ebbot Lundberg from Swedish psyche-rockers The Soundtrack of Our Lives – Vig's new album ranges from the 1967 Beatles-ish "Close the Door" to loungey cuts redolent of Jimmy Webb, Nancy Sinatra and even "Calling Occupants…" era Carpenters. A likeable hobbyhorse.
Laraaji Sun Gong + Bring on the Sun (All Saints): Laraaji is a dude. Anyone who travels the globe presenting "laughter workshops" is a dude. A mystic and a self-trained percussionist who came to prominence when Brain Eno collaborated with him on Ambient 3: Day of Radiance in 1980, he's been quite active in recent years and now presents two new albums. The more challenging and more interesting of them is Sun Gong, on transparent vinyl, which consists of two sides of drones, exploring "the microtonal possibilities of the hammered gong processed through various electronic effects". As well as suggesting a viable new direction for Little Mix, it's surprisingly rewarding, once the listener get used to the idea their brain is having a massage rather than listening to tunes. Bring on the Sun, meanwhile, on double in photo/info inner sleeves, is horizontal chill-out closer in spirit to the sounds one might hear having reflexology treatment or similar.
Various Joey Negro + Sean P present The Best of Disco Spectrum (BBE): Around the turn of the millennium, there was an explosion of interest in disco, in re-exploring and reinterpreting lesser known material from the original boom. Artists such as Phats & Small and Spiller rejigged lost old tracks into new hits, while the likes of Daft Punk, Dimitri From Paris and Joey Negro himself built sturdy careers. Negro was also involved in a series of BBE Records compilation albums at that time which unearthed gems from the period. These are now revisited for a "Best of…" collection. The songs range from Blair's "Nightlife", an Isley Brothers-ish jazz-funkin' saunter around clubland ("Sharp as I can be, mellow smooth and free"!), to the pattering percussion of Love Symphony Orchestra "Let Me Be Your Fantasy". Once a sampling paradise, these tracks are now a frothy window into the world of New York's late Seventies/early Eighties weekender party animals.
Yasuaki Shimizu Made to Measure: Music For Commercials (Crammed Discs): Between the mid-Eighties and the mid-Nineties Crammed Discs released 35 albums in a series called Made to Measure, wherein musical artists and composers were commissioned to create instrumentals that could be used in other media – film, theatre and so forth. Some of this material was eventually picked up by directors such as Wim Wenders, Jim Jarmusch and Bernardo Bertolucci, but composer, saxophonist and former prog-rocker Yasuaki Shimizu was inspired to build his 1987 contribution to the series around music for TV adverts. Thus some of these miniatures have titles such as "Seiko 1" and "Honda". They feel very Japanese, controlled, precise, clever, heavily leavened with a jazz sensibility, and occasionally sounding like a Far Eastern take on The Art of Noise. While I didn't warm to this album, the skill involved in its creation fairly glows off it.
Nick Heyward Woodland Echoes (Gladsome Hawk): Back in 1982, having an album signed by Nick Heyward would have given me an in with a welcome cross section of my 14 year old female peers. Woodland Echoes has, then, arrived around 35 years too late, with its original, Heywood-scribbled, fish-inscribed autograph on the front. In colourful photo/lyric inner sleeve, including a pic of the ever-grinning Nick, his latest album, his first Top 100 release since the mid-Nineties, is a work he should be proud of. It's pure Radio 2-friendly strummery, but done with gladsome-hearted reverie, lathered in pastoral birdsong, and a way with Beatles-ish harmonies that cuts through the fluffiness, whether he's gently attempting county'n'western on "Mountain Top" or Oasis-style rocking out on "Baby Blue Sky". Woodland Echoes is not this writer's sort of music but is, inarguably, a lovely, upbeat and rather brilliantly constructed thing.
Sparks Hippopotamus (BMG): Like Pet Shop Boys – but with an even longer career – Sparks defy all critics and non-fans by simply continuing on and on and on and on, always approaching their pop as art with constantly revitalized enthusiasm. Their latest album, their 23rd, and already a UK Top 10 hit, is rich in witty lyricism (check out the ebullient "Missionary Position" and the whacky "Giddy Giddy"). It's tightly produced macro-pop, orchestral in scope, synth-poppy in conception, and twitchily redolent of theatrical musicals in its delivery. Sparks can appear like an exclusive club only for oldies who've been along for at least a couple of decades of the ride but newbies shouldn't be put off, there's a cheerful welcome here, a great opening into a world of wonderful eccentricity and some great songs. Comes in gatefold double.
Turtle Human (Beatnik Creative): Glaswegian producer Jon Cooper majors in a widescreen orchestral electronica with pop sensibilities, tinted with the hazy washed-out choral layering of shoegaze bands. If you're a music geek who finds comparisons useful, think early M83 by way of Jon Hopkins and a dash of Brian Eno's Apollo: Atmospheres and Soundtracks album. He's unafraid to go beatsy or song-based where necessary, as on the more-ish title track sung by Swedish-Iranian singer Mariam the Believer, with its catchy "We are the future" chorus. In a limited edition of 500 on eye-delighting aquamarine vinyl, it's a promising opening shot.
Various Sweet As Broken Dates (Ostinato): This collection is a piece of African history. The very sound of it, rough-hewn, it's reproduction a little scarred, emanates the times this music lived through. In 1988 the Somalian socialist dictator Siad Barre launched airstrikes on the north of the country (now Somaliland), due to it protesting his autocratic ways. He particularly wanted to silence the region's radio station in Hargeisa but, before he hit, decades of taped archives were removed and buried deep underground. Sweet As Broken Dates is, then, the result of Ostinato Records raiding the now-unearthed thousands of tapes in the Red Sea Archive in Hargeisa. What's fascinating is how this music sounds so imbued with Indian and Arabic flavour. After all, the area had been trading for centuries across the Indian Ocean. It's a spirited double in tightly printed background info gatefold with a colourful, informative, even moving 12" x 12" 16 page booklet containing interviews with key players. For those already interested in this music and its story, it's a goldmine, albeit the very tip of a musical iceberg, in terms of what the Red Sea Archive holds. For everyone else, including theartsdesk on Vinyl, its grainy souk vibes and sun-soaked organ-funk are head-noddingly earthy and worthwhile.
The Favourites New Feeling (Reckless): Nottingham new wavers The Favourites were a two year flash-in-the-pan at the close of the Seventies, releasing two singles, including a feisty cover of ABBA's "SOS". Arguably their biggest claim to fame is that one member, Darryl Hunt, went on to join The Pogues. New Feeling gathers together the band's very limited output, together with a bunch of unreleased material. Some it, for example the snappy drive of "Cold", is on a par with many renowned hits from the period, thus enjoyment is really down to whether the listener has a taste for this sort of thing (ie, local bands inspired by punk's sudden sense that anyone can have a go). At theartsdesk on Vinyl, we enjoy spinning The Rezillos, The Dickies, The Regents, The Vapors, The Automatics, Spizz Energi, The Members and so on, so cherry-picking this is welcome.
Hype Williams Rainbow Edition (Big Dada): In ultra-hipster-land Hype Williams are the cherry on the cake. Shrouded in mystery, they were once the work of Dean Blunt, wizard of media manipulation, an abstract underground hip hop enigma, but the press release says they're now nothing to do with him. Rainbow Edition is, then, possibly the work of one Denna Frances Grass, who may or may not exist. Probably Blunt's in the background somewhere, pulling the strings. Either way, this is a decent collection of sampledelic cut-up and beatsy laptop software sketches, with a whiff of underlying conspiracy and strangeness giving added kudos and appeal.
Lee Ranaldo Electric Trim (Mute): Since Sonic Youth went their separate ways six years ago, guitarist Lee Ranaldo's output has embraced melodic guitar pop, albeit with a literate wordiness and, where necessary, punk rock oomph. His latest, his third studio effort since the split, comes on double with American art photo inner sleeves and a 12" x 24" lyric/info/photo booklet. The Beatles influence that he's referred to in interviews comes to the fore on tracks such as the 1966 McCartney-flavoured "Let's Start Again" and the more Lennon-ish title track but doesn't ever veer into the realms of pastiche. Sharon van Etten sings on the twisting alt-rocker "Last Looks" but Electric Trim is very much Ranaldo's pop vision. If he were a fresh youngster on the scene and had just appeared with this album, our media arbiters of taste would be all over it.
White Moth Black Butterfly Atone (KScope): The British collective White Moth Black Butterfly consist of various musicians from contemporary prog rock bands joining forces to create what they term "experimental pop" and "art pop". I'd counter such descriptions, for they both suggest edge and boundary-pushing, where Atone, the group's second album, is more like a cross between early Coldplay and Enigma, ie, airy widescreen ambo-pop, precisely crafted, with an almost classical awareness of structure, alongside singer and songwriter Daniel Tompkins breathy swooping vocals. Arriving in lyric inner sleeve, it sounds very contemporary but not very different. There's a sticker on the front saying "influenced by Massive Attack, Enigma and Sigur Ros" but it only bears comparison with one of those bands.
Terminal Gods Meridian (Heavy Leather Sex): Black-clad London four-piece Terminal Gods are devotees of the vinyl format, regarding it as a way to force them to choose their best songs for releases. Other bands who fill theartsdesk on Vinyl's inbox with streamed mediocrity could learn from this. Following a string of EPs, their second album is gothic electro-pop that's 25% righteous wannabe-stadium swagger, 25% Violator-era Depeche Mode, 25% Electronic Body Music techno bite, and 25% flash-in-the-pan Eighties Some Bizarre outfit B-Movie. There's a cracking instrumental, "Moral Crusade", featuring Tony Benn in full righteous flow, and another seven songs which sound as if this lot can construct a song but always look sonically backwards to express that apritude. Comes with a 12" x 24" photo/art insert.
Candice Gordon Garden of Beasts (Proper Octopus): Candice Gordon's debut album comes on lyric gatefold and has a resoundingly gloomy feel. There's variety alright; "The Laws of Nature" has a twangy guitar rock feel while songs such as "Smoke in the Air" have the smudged electronic Gothic of certain Eighties 4AD Records acts. Gordon's punk-contralto voice has an operatic edge but also has that female stridency that runs from Siouxsie through to Warpaint. The edition of Garden of Beasts which arrived at theartsdesk on Vinyl came with its own perfume, designed by Gordon to emulate the feel of the song "In Golden Dreams". It's a unique sensory gesture that I can only admire. The perfume is described as having a "spicy citrus head", a "fig and floral body" and a "woody smoky base". To my nose it has a dark forest floweriness, alcohol-infused, that reminds of girlfriends from the Eighties; Obsession and Poison and all that. But this is theartsdesk on Vinyl, not theartsdesk on Nostril, so seek it out and check for yourself.
Underworld Beaucoup Fish (Universal): In 1999 when Underworld released Beaucoup Fish, they were at the peak of their powers. They still had DJ Darren Emerson with them, guiding their dancefloor reach, something they didn't truly get back after he left until last year's Barbara Barbara, We Face a Shining Future. The album followed their only monster hit, "Born Slippy (Nuxx)", from Trainspotting, and it continued in that very Nineties festival techno vein, interspersing boshers such as "Push Upstairs" and the hammering "King of Snake" with more considered ambient-leaning tracks such as "Skym, "Winjer" and the breakbeaty "Something Like a Mama". It remains a corking album, especially for fans of electronic dance music classics, and is remastered here to hefty effect.
Interpol Our Love to Admire (Universal): Lizzy Goodman's oral history of New York's post-millennial rock scene, Meet Me in the Bathroom, has been receiving great reviews and is supposed to be a cracking read but, just like Mötley Crüe's unrivalled rock'nroll epic, The Dirt, that doesn't necessarily mean the music was any good. For this writer, The Strokes were just an unwanted, up-themselves bunch of retro fakers, leading a charge urgently encouraged by a media pathetically hungry for something old-fashioned they could understand. Interpol appeared in The Strokes' wake and, a decade ago, Our Love to Admire (along with its 2004 predecessor, Antics), was the band's chart-conquering crossover moment. It meant nothing to me. Listened to fresh today it has a polished pizzazz reminiscent of The Killers, but with a more passionate urgency, guitar power pop for large venues with the tiniest trace of scuzzy punk occasionally audible. On triple in informative info/interview gatefold and appealing bright red inner sleeves, it's derives from a whole scene I didn't get then, and still don't.
Like David Bowie having a nervous breakdown inside a broken drum machine
Explore topics
Share this article