theartsdesk on Vinyl 44: Thom Yorke, Primal Scream, Elvis, Noisferatu, R E M , Bauhaus, Mo'Wax and more |

reviews, news & interviews
theartsdesk on Vinyl 44: Thom Yorke, Primal Scream, Elvis, Noisferatu, R.E.M., Bauhaus, Mo'Wax and more
theartsdesk on Vinyl 44: Thom Yorke, Primal Scream, Elvis, Noisferatu, R.E.M., Bauhaus, Mo'Wax and more
The wildest, most wide-ranging monthly record reviews under the sun
Tuesday, 13 November 2018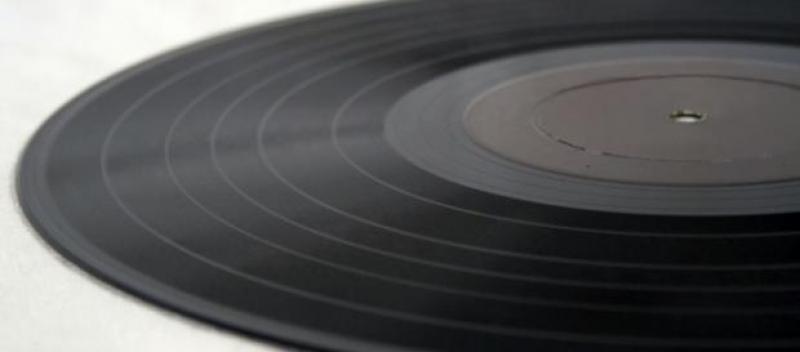 Back to black
Enough hyping! This month, without further ado, let's head straight to the reviews…
VINYL OF THE MONTH
LOR Lunar Orbit Rendezvous (Lo Records)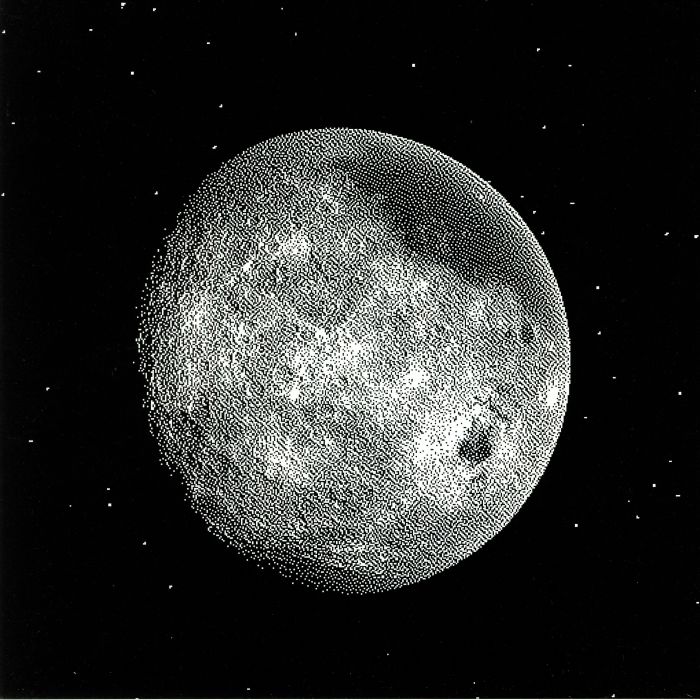 With Public Service Broadcasting's The Race for Space making a noise only three years ago (and First Man doing the rounds at the cinema), who'd have thunk there was an appetite for more moon landing-based electronica. Maybe there is, maybe there isn't, but Belfast DJ-producer LOR has gone for it anyway, with a deliciously warm and quirky two sides of technotronic goodness. A lunar orbit rendezvous is the process by which astronauts travel from their spaceship to the moon and back, and LOR's album muddles in lots of retro samples and strange voices into the mix, whether he's manoeuvring through solid, steady house rhythms, as on the title track, or he's off amid the whirring "In Approach" or the lovely synth-strings of "Exploration". Lunar Orbit Rendezvous is a delightful and restorative listening experience that may cause occasional outbreaks of dancing.
Årabrot Who Do You Love (Pelagic)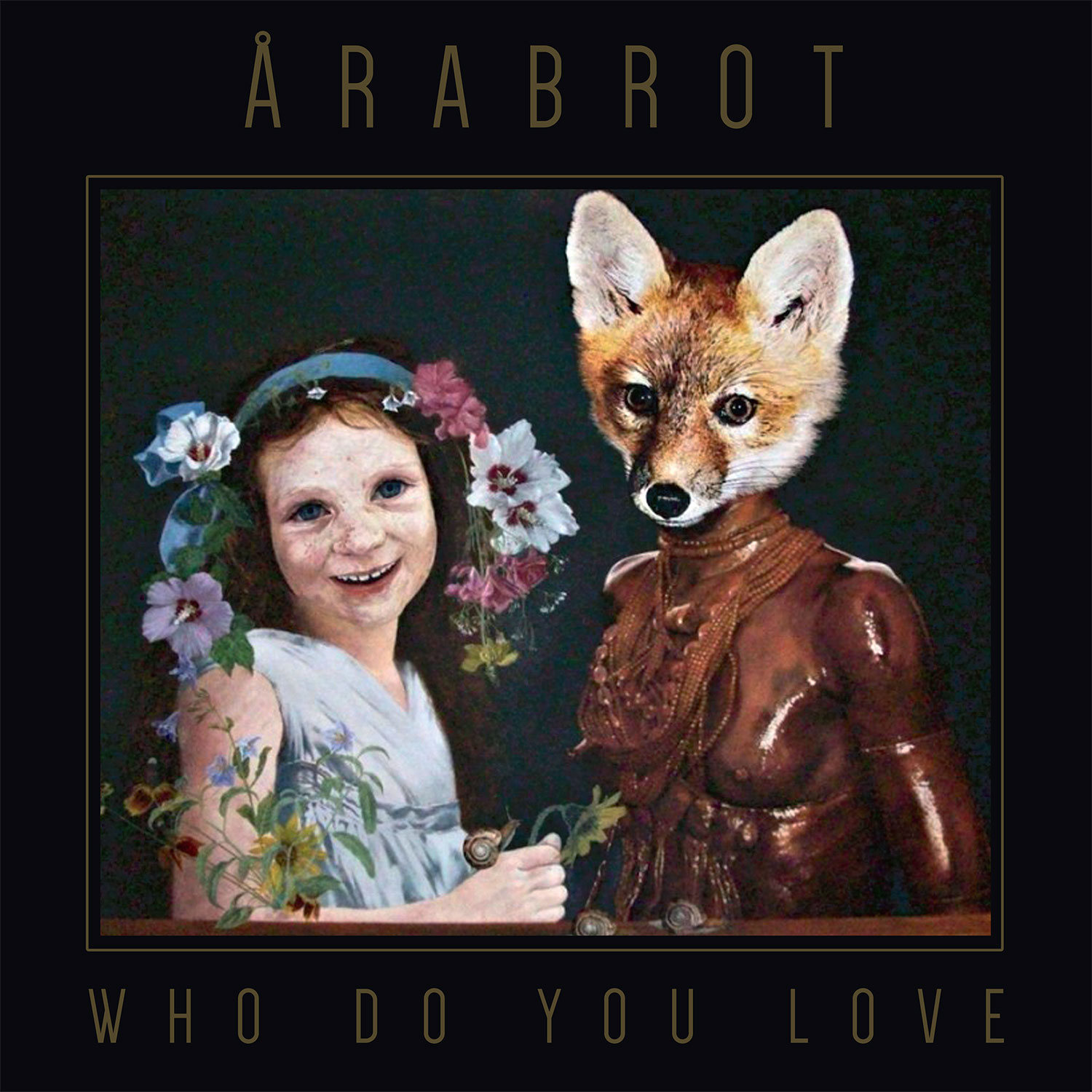 Norwegian band Årabrot have had a 15-year career as extreme rockers whose avant-garde edges loosely fitted within the framework of the heaviest metal, while also being compared to the likes of Swans. However, a cancer that nearly killed him has much changed frontman Kjetil Nernes' outlook on how he writes music. With an album title making tribute to Bo Diddley, Who Do You Love is still super-heavy in places - songs such as "Look Daggers" and "Warning" feature gargling deathcore vocals and a grinding feel – but, overall, the songwriting has come on, reaching towards an sprightly, unpredictable and tuneful gumbo of punk, prog and heavy rock, with lyrics swerving about love, dark magic and sinister imagery. It's as if the album wants to be dismal and apocalyptic but now Nernes can't stop catchy tunes escaping into the maelstrom.
Thom Yorke Suspiria: Music from the Luca Guadagnino Film (XL)
Cards on the table, I am far from a fan of Radiohead or Thom Yorke but this double album is something of a masterpiece. Of course it needs to be. He's stepping into big shoes, as is Luca Guadagnino, director of the film Yorke's music soundtracks. Dario Argento's 1977 horror Suspiria is probably his best-loved film, and its soundtrack by Italian prog-psyche outfit Goblin has gained huge cult kudos over the decades. Yorke does not attempt to directly emulate their work but, taking a lonely reverb-laden piano as his key instrument, he builds a variety of different moods interspersed with ominous pulsing electronic rock songs such as "Has Ended" and the clunking treated piano apocalypse "The Universe is Indifferent". Spooked choral pieces such as "Sabbath Incantation" sit alongside abject string assaults, with Yorke's frail voice occasionally interceding. Rather than just moods, like so many film soundtracks, there are ongoing themes and melodies here. It's really quite something, albeit in an uncanny haunted house kind of way. Comes on doubles in scribble-laced inner sleeves on garish pink vinyl.
R.E.M. R.E.M at the BBC (BBC) + Primal Scream Give Out But Don't Give Up: The Original Memphis Recordings (Sony)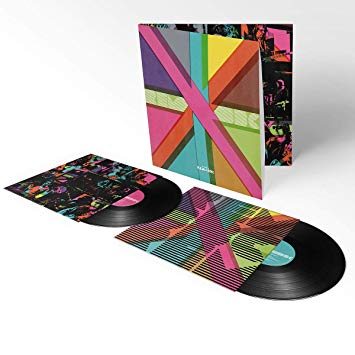 A couple of double albums that offer up alternative versions by the bands in question of songs we already know. R.E.M. finally wandered off-stage in 2011 but this selection from the BBC archives traverses their career, although there's very little from the 1980s (which R.E.M. inhabited end to end) except a choppy, very indie-sounding couple of numbers from a 1984 Nottingham Rock City concert. The true R.E.M. geek will turn to the eight CD/one DVD box set with everything on but let's not fret about that here in black plastic-land. This set is mastered richly to vinyl (at Abbey Road!) and has moments that resonate, where familiar songs are given added oomph via the spontaneity of a live situation, such as "It's The End of the World As We Know It (and I Feel Fine)" at Glastonbury 1999 or raw campfire versions of "Supernatural Superserious" and Editors' "Munich" from Radio One's Live Lounge in 2008. Comes in colourful info inner sleeves. Primal Scream, meanwhile, have gone back to the original recordings they did for their 1994 Give Out But Don't Give Up album. At the time, the anticipation was huge as they were coming off the back of Screamdelica and the Dixie-Narco EP, both solidly stunning releases, so most were bemused by an incongruous, messy mixed bag of an album. Really, the cartoon glam stomper "Rocks" was the only one that flew. A 12 page 12" x 12" photo/biog booklet now tells exactly what happened, how the band recorded an album with Tom Dowd at Ardent Studios in
Memphis – this album – and how it was eventually remixed/over-polished by George Drakoulis (then well-known for his work with The Black Crowes) and other tracks added, all to dampening effect. The nine songs from the original Ardent sessions are here, untampered, mastered loud at 45 RPM to heavy duty vinyl. Bobby Gillespie and co. live out their Stones/Skynyrd fantasies in situ, replete with the venerable producer who'd worked with everyone from Cream to Otis Redding, and backed by the actual Muscle Shoals horn section. It's impossible to say what we'd have made of this in 1994… actually, I'm sure I wouldn't have gone for it; too retro - but I can now appreciate the raw southern boogie aspect, shoes lived in but not the pastiche that Give Out But Don't Give Up eventually offered. Songs such as "Jailbird" grow rockin' rhythm'n'blues cojones while closing ballads "Jesus" and "Cry Myself Blind" have righteous Exile On Main Street rolling grooves. An insightful explanatory package for Primals connoisseurs.
Noisferatu Spectacles/Testicles Boxset (Noisferatu)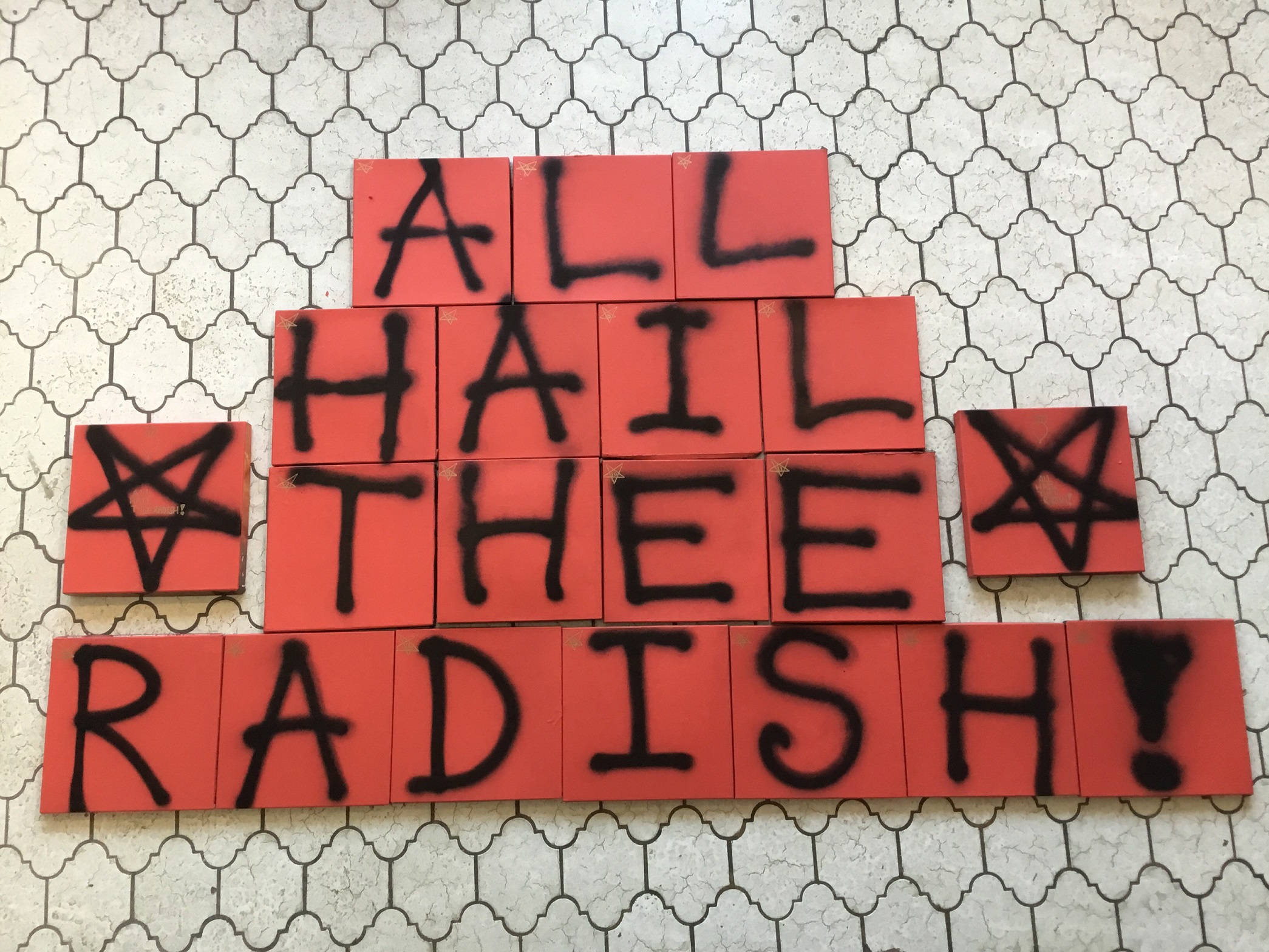 Cowled, masked south coast Dada-magick loons and root vegetable worshippers Noisferatu return with a release that's as much art as music. The boxset is a very limited edition, only 20 copies, each selling for £23 (of course!). Inside, the lucky purchaser will find a transparent lathe-cut 5" record of two "unheard Radish incantations". One of these, "Spectacles", is horror filmic atmospherics while the other sounds like a troll eating something unpleasant in an echoing, dripping, damp cave. However, music is just the beginning. There's also a joss stick to aid your own radish rituals, "a packet Ov 13 Radish Seeds with a Radish print card made during a Radish ritual", a photo of all the boxsets (with their packaging spelling out "ALL HAIL THEE RADISH", as pictured above right), a large hand-printed patch, link details to yet another ritual online, an A4 poster, a sticker, and "a piece to a mystical hand made puzzle". Who knows where they're going next but it would be best to keep an eye on them.
Various Shapes: Mountains (Tru Thoughts) + Anchorsong Cohesion (Tru Thoughts)
Two from Brighton label Tru Thoughts whose output grows increasingly impressive in recent years, moving away from their shuffly jazz-funkin' sound to a much more varied and exciting range of styles, often tinted with electronic experimentalism while maintaining a dancefloor presence. Such is demonstrated on the Shapes: Mountains collection curated by label boss Robert Luis, a vibrant cross-section which has moments of softer stylings for older fans (eg Eric Lau & Kaidi Tatham's remix of "Run Away" by Moonchild), but is equally happy to run with starker UK bass flavours, as on Ivy Lab's remix of Rhi or Ed West's remix of Sly5thAve's rejig of "Still D.R.E.". Meanwhile Tim Deluxe's revision of "Car Number 27/Mr. Alpo" by Uniting of Opposites has alt-house teeth and the album ends in grime territory with a couple of numbers featuring Flowdan. Also check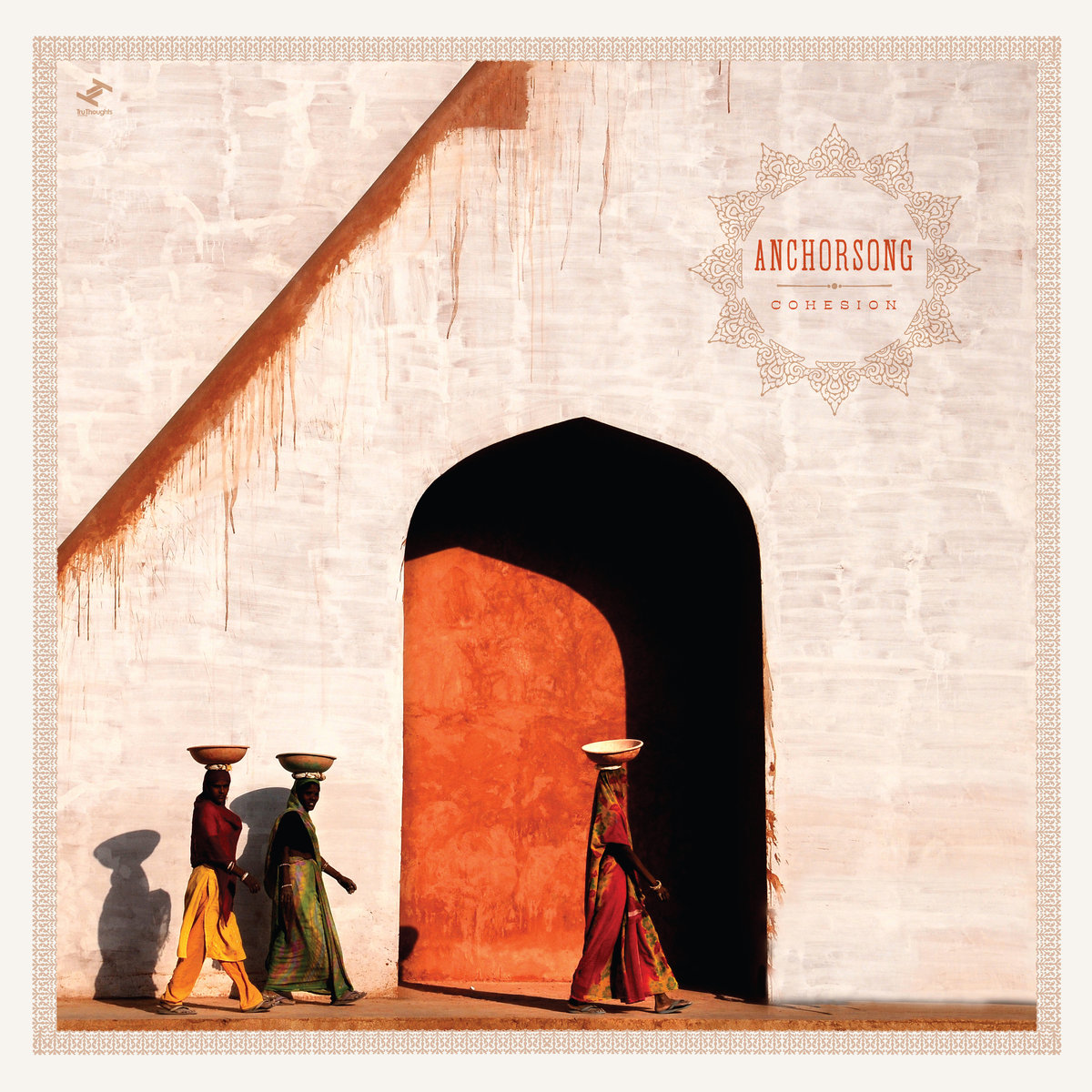 out the Magic Drum Orchestra's cover of old school pop-junglist anthem "Original Nuttah". Plenty to enjoy here, all on crème de menthe-coloured transparent vinyl. And, just to prove they can sustain a new artist album too, Tru Thoughts' latest release from Japanese-British percussive explorer Masaaki Yoshida (Anchorsong) follows his Afro-flavoured Ceremonial album with one that adapts Indian sounds to a similarly flowing sonic quilt. Head-nod or eyes closed dancefloor, he's got it
right again.
Connan Mockasin Jassbusters (Mexican Summer) + Kagoule Strange Entertainment (Alcopop!) + Petrol Girls The Future is Dark EP (Hassle)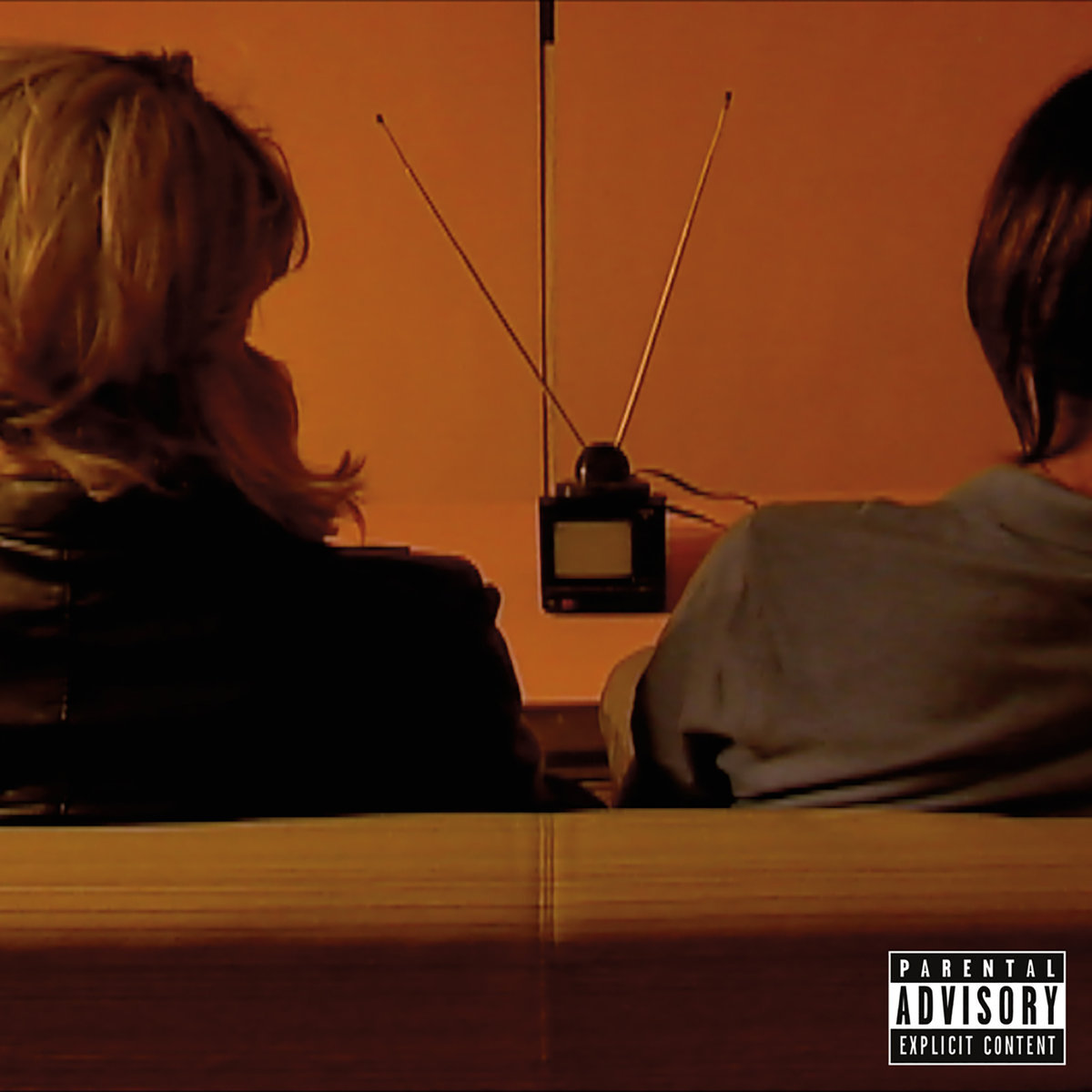 So what's going on with indie? A peek at its more interesting proponents suggests good things. I've long found New Zealand singer-songwriter Connan Mockasin's eccentric take on pop uninvolving but his latest mini-album grabbed my attention. It opens with the carelessly off-piste "Charlotte's Thong", a wibble-about which takes its time intoned over a stoned bass guitar jam. Mockasin's vocals throughout are wilfully bizarre, notably the squeak he puts on "Last Night". Jassbusters is akin to Fleetwood Mac's "Albatross" relived in a Quaalude haze with Mockasin providing commentary. This turns out, against the odds, to be a good thing. Quite the
opposite sort of sound is made by Nottingham/Brighton trio Kagoule whose second album majors in an angular involving alt-pop. The lyrics are delivered in the stilted lyrical meter of Gary Numan's electro-pop classics (although the music sounds nothing like Numan) and is a significant step away from their hard-rockin' 2015 debut. The opening "Egg Hunt" is a statement, leaping into an almost dancefloor friendly number, but longer term fans needn't worry as the likes of "Repent! Said The Insect Man" still have a touch of Smashing Pumpkins about them (Bloc Party is another reference that keeps popping into my mind). A serrated edge-move forward, appearing on blaring orange vinyl.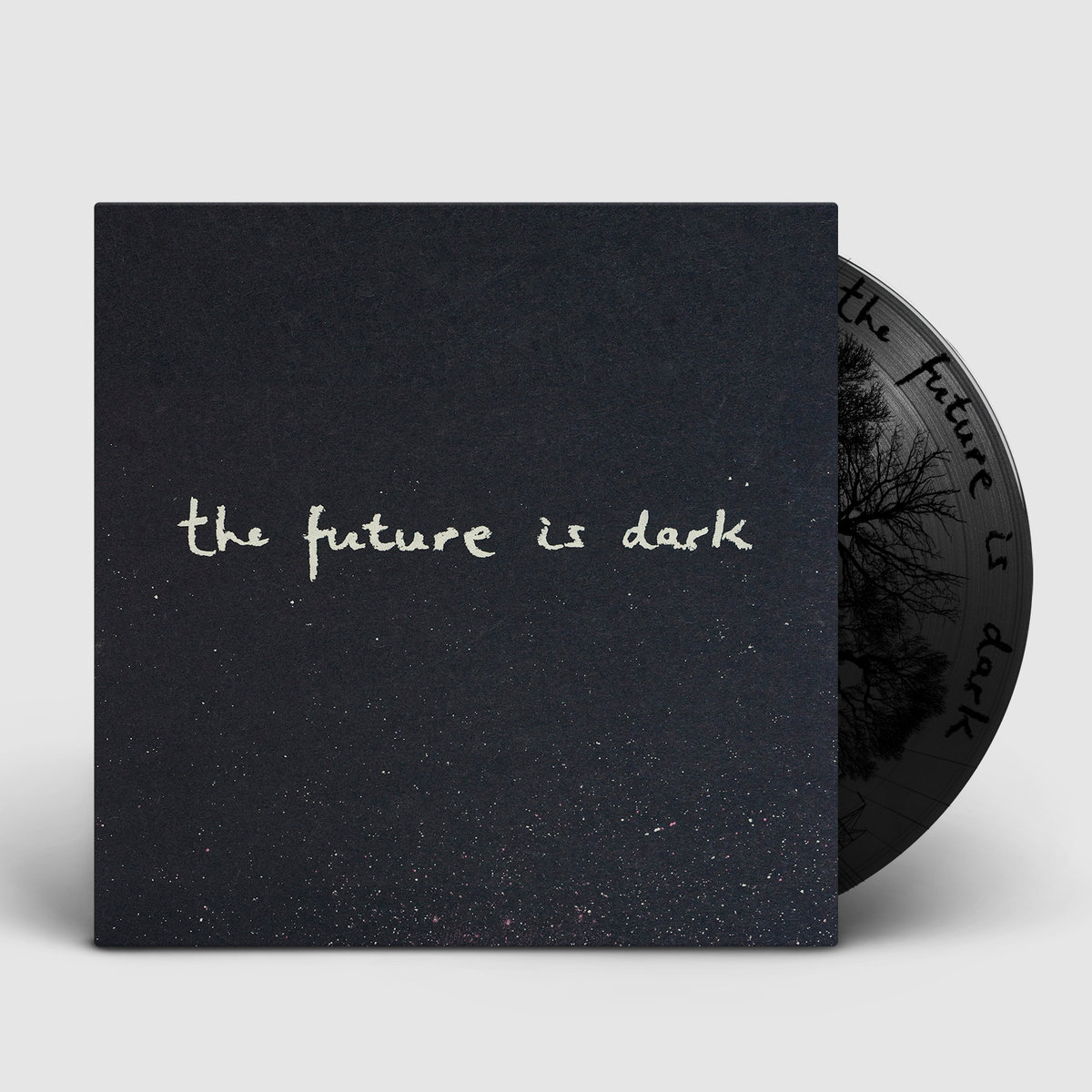 London punkers Petrol Girls' latest 12" rages feminist politics in a guitar-born screech on its opening cut "Survivor" and batters on from there, inarguable. Must be great live. However, solid though the music is, especially the anthemic "Sister", the record is undoubtedly also here because the flipside has a laser-etching of the cover into the black vinyl. It looks great. Comes with a black A4 sheet with the lyrics printed in gold.
Heinali Iridescent (Injazero)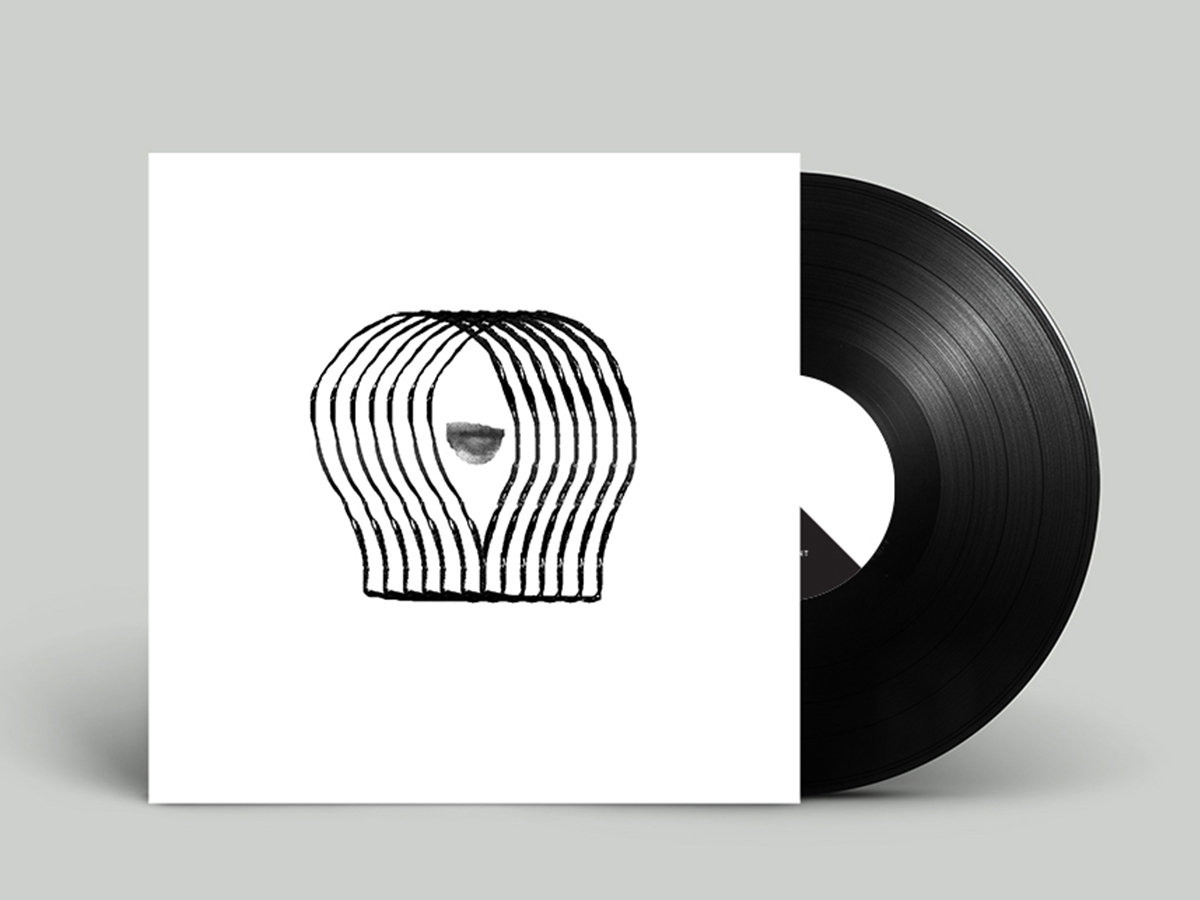 "Abstract yet deeply personal transmissions of ambient synthesizer work and subaqueous, minimal techno contortions," says the press release. How can I do my job if they're coming up with this sort of thing? Now I'm supposed to think up a whole new set of words to say exactly the same thing? Because that's correct. Heinali – AKA prolific Ukrainian producer/composer Oleg Shpudeiko – deals in electronic tone music wherein an electronic palette is given space to breathe, but never to achieve propulsion, relying instead on flowing, ever-growing melodic patterns that interweave, effecting a light hypnosis on the listener along the way. This isn't to say it's always gentle, for there are touches of modern classical's most strident serialism apparent, notably in the title track. There you go. Take that, press release.
Afro-Cuban All Stars A Toda Cuba Le Gusta (World Circuit) + Dur-Dur Band Somalia Vol 1 and 2 (Analog Africa)
A couple of world music classics disinterred for inspection, although the term "world music" has fallen far out of favour since they were created, quite rightly. Trouble is, it's difficult to know what term journalistically captures the broad swathe of category it inhabits. Global roots? It's a debate for another day. Right now, Afro-Cuban All Stars are joyfully projecting from the speakers on the album that preceded the international smash that was 1997's Buena Vista Social Club. Featuring many of the same storied but, until the mid-Nineties, unheralded players, such as Ibrahim Ferrer and Rubén González, it's a gorgeous explosion by a 13-piece band in their comfort zone digging into their massive salsa-based history. For me it's not about a particular song but simply bathing in its bottomless warmth. Comes on double, well cut to vinyl, with a tight-printed 30 page booklet telling you everything you might ever want to know about what went on.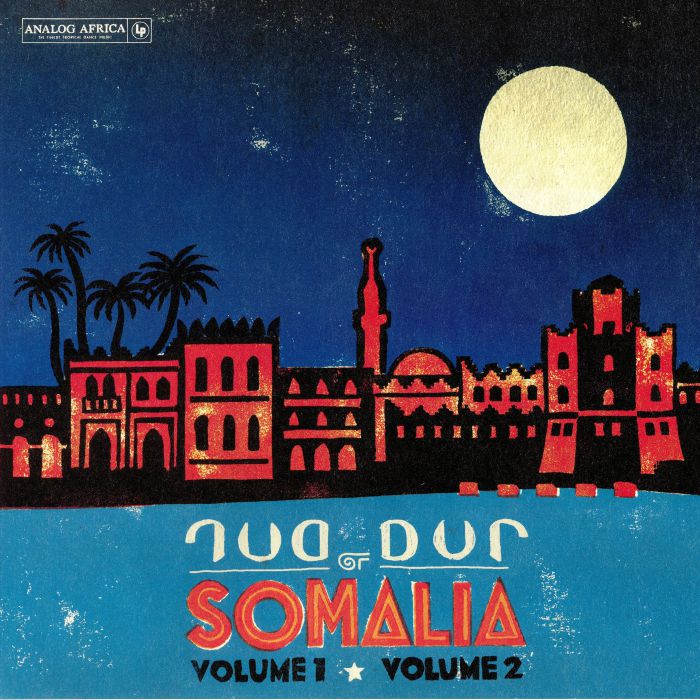 There's something punk about the 1986-87 recordings that comprise Somalia. This is down to the crude distorted production more than the virtuosity of the content, although there's an unfettered buzzy energy in the revolving groove of "Aw Baahilowlow" and others. Recorded in Mogadishu at a time when Somalia was slowly crumbling into war and mayhem, The Dur-Dur Band were all established local musicians, and their tough-hewn Hammond-torn Afro-funkin' speaks of an urgent energy that won't be contained. Comes on three records on prodigious info gatefold, with Side F containing a couple of never-before-released numbers (Side G is blank).
Ben Caplan Old Stock (Ben Caplan)
Hugely bearded Canadian Ben Caplan, from Halifax, Nova Scotia, is someone I want to come across at 3.30 AM in a marquee in one of Glastonbury Festival's far flung fields. Somewhere between Gogol Bordello and Tankus The Henge, his third album has a strong Balkan flavour but is also literary, wordy and ripe with articulate anger about the state of the world, especially about dogmatic adherence to belief systems. The burlesque jig of "Truth Doesn't Live in a Book" and the initially discordant Tom Waits-like "Plough the Shit" are certainly having a satirical dig. It's so theatrical and in-yer-face that it's not a listen for every day and would maybe prove more conducive live, but Caplan is a clearly a force to reckoned with. Comes in lyric inner sleeve.
Bronski Beat The Age of Consent (London) + Bauhaus In The Flat Field (Beggars Banquet) + Bauhaus Mask (Beggars Banquet) + Ultravox Extended (Chrysalis)
The musical 1980s are very popular at the moment, amongst the young as well as nostalgia-fiends who lived through them. So here are three artists who all had their moment in the sun during the first half of that decade. One aspect of the Eighties that won't be missed is the homophobia that was still rife (later in the decade Thatcher's government introduced an anti-LGBT law, Section 28 of the Local Government Act, which discouraged "promotion" of homosexuality). The further the Eighties disappears into the past the less extraordinary it seems that an out-and-proud electro-pop trio had a series of hits, all concerned with their lives as gay men. But it was extraordinary and their debut album as weathered surprisingly well, with its Moroder-ish hits "Why" and "Smalltown Boy" tempered with the synth-swing cabaret tendencies of numbers such as "Heatwave" and the Gershwin classic "It Ain't Necessarily So". Comes on gatefold with notes by journalist Paul Flynn, producer Mike Thorne and singer Jimmy Somerville, as well as two CDs of extra material (including Arnaud Rebotini's excellent remix of "Smalltown Boy" from the French film 120 BPM). And I'll
leave you to guess what colour the vinyl is. Bauhaus were partly responsible for giving the world Goth. Their scratchy, scribbly, Bowie-flavoured, arch take on post-punk came clad in relentless black, in mood, image and packaging. Their whole back catalogue is now re-released on vinyl of multiple hues (Mask is a most un-Bauhaus lemon curd yellow). theartsdesk on Vinyl has been sent the first two albums which have a particularly scratchy untutored sound, before the band's more opulent Sisters of Mercy-anticipating "She's In Parties" period. It's not very loveable music and it's not supposed to be, particularly the debut, but it has a deft energy and angst and, just when the listener starts to think it's all a bit too tunelessly morose, they'll drop in a zinger, such as the boundless bass-driven energy of "The Man With X-Ray Eyes". Finally Ultravox, who had existed during
the late-Seventies, finally became pop stars with new singer Midge Ure at the front when the new decade arrived, As a fan of Eighties electronic music, I was excited when this boxset of their 12" remixes was announced. Unfortunately, for much of its length, it only reinforces my prejudices about the band's tendency towards pomp and prog rock-ism. Mainly this is because almost all the set, which consists of four 12" singles, derives from 1984 and the band indulging in splurging sonic overkill, including four mixes of the inessential "One Small Day" which even Francois Kevorkian cannot save on his US Club version. Apparently tunes from Ultravox's first three albums didn't seem, at the time, to merit much remix treatment. Thus only Record One, with the clipped, controlled, android-led sounds of "All Stood Still", "I Never Wanted to Begin" and "We Came to Dance" merits any real attention.
Various Studio Barnhus Volym 1 (Studio Barnus)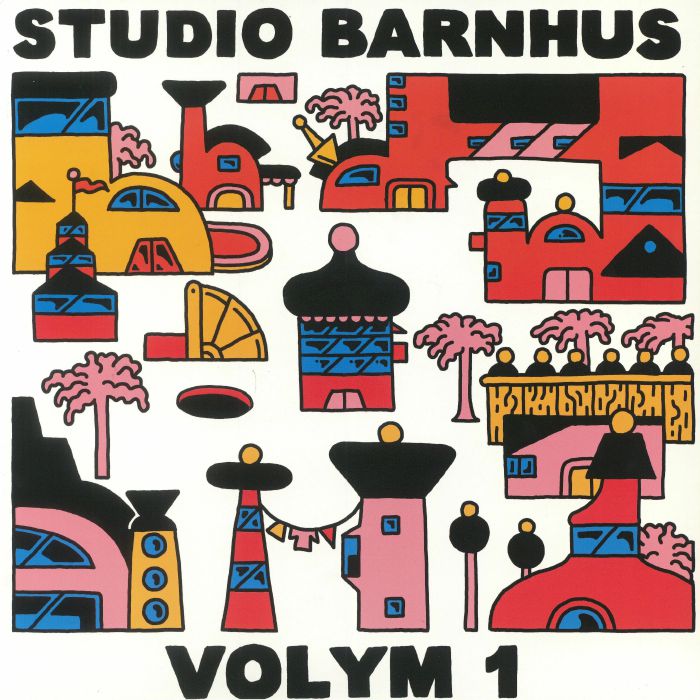 Swedish dance music bods Axel Boman, Kornél Kovács and Petter Nordkvist do what so many more dance music sorts should. They do what they want and don't let what's expected get in the way of their label releases. Too much dance music adheres to type rather than abiding by the wild avant-drug-punk ethos that inhabits the best club-centric electronica. Therefore Studio Barnhus's debut collection contains gloopy jazz-piano hip hop ("Currency Low" by Off The Meds), Uwe Schmidt-style Pop Artificielle balladry (Bella Boo's "Boyboy"), pure queasy K-hole weirdness (DJ Koze's "Hawaiian Souldier" – Sic), strange songs that sound like Lee Hazlewood's ghost making an announcement from the beyond ("The Champion" by Whisper Beirut), and much more, all interspersed by the occasional actual house throbber. Comes on triple vinyl.
Gold Star Uppers & Downers (Autumn Tone)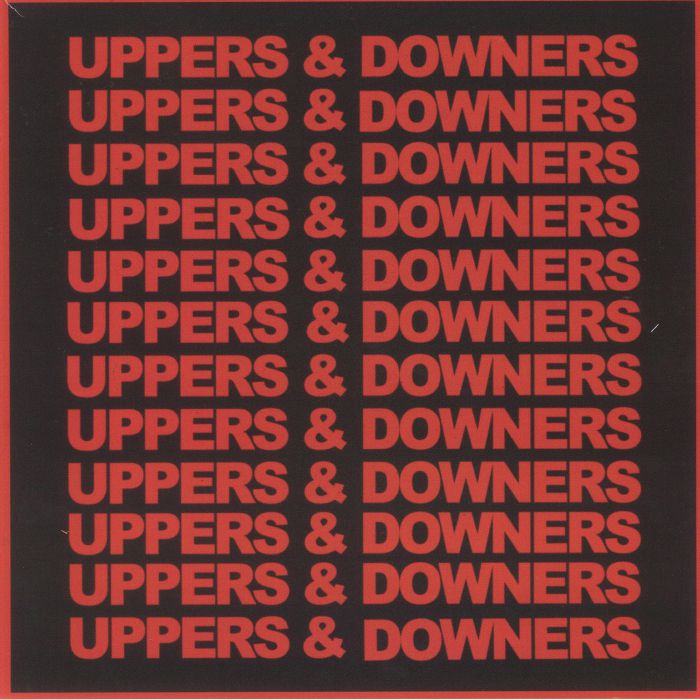 Third album from Los Angeles rocker-songwriter Marlon Rabenreither and it's a persuasive, although thoroughly derivative, affair. It opens sounding like Bobby Gillespie of Primal Scream fronting well-wrought, Byronic lyrics to songs composed by Lou Reed's band circa Transformer, and returns to that mode occasionally throughout, but there's also a tendency towards pure Seventies bubblegum such as "Baby Face" and the rockier "Dani's In Love", then, near the end he decides he's Bob Dylan for a bit on "Beneath the Wheels". This review so far damns Gold Star with faint praise but these songs sneak under your skin, they have a poetry and, whoever he's channelling, there's raw talent here too. He surely has something if he can get away with the line "I trip up through East Side streets and get high up and I stare at the sun/If people get uptight and mean I take my Beatle boots and live on the run."
Manudigital Bass Attack (X-Ray Production)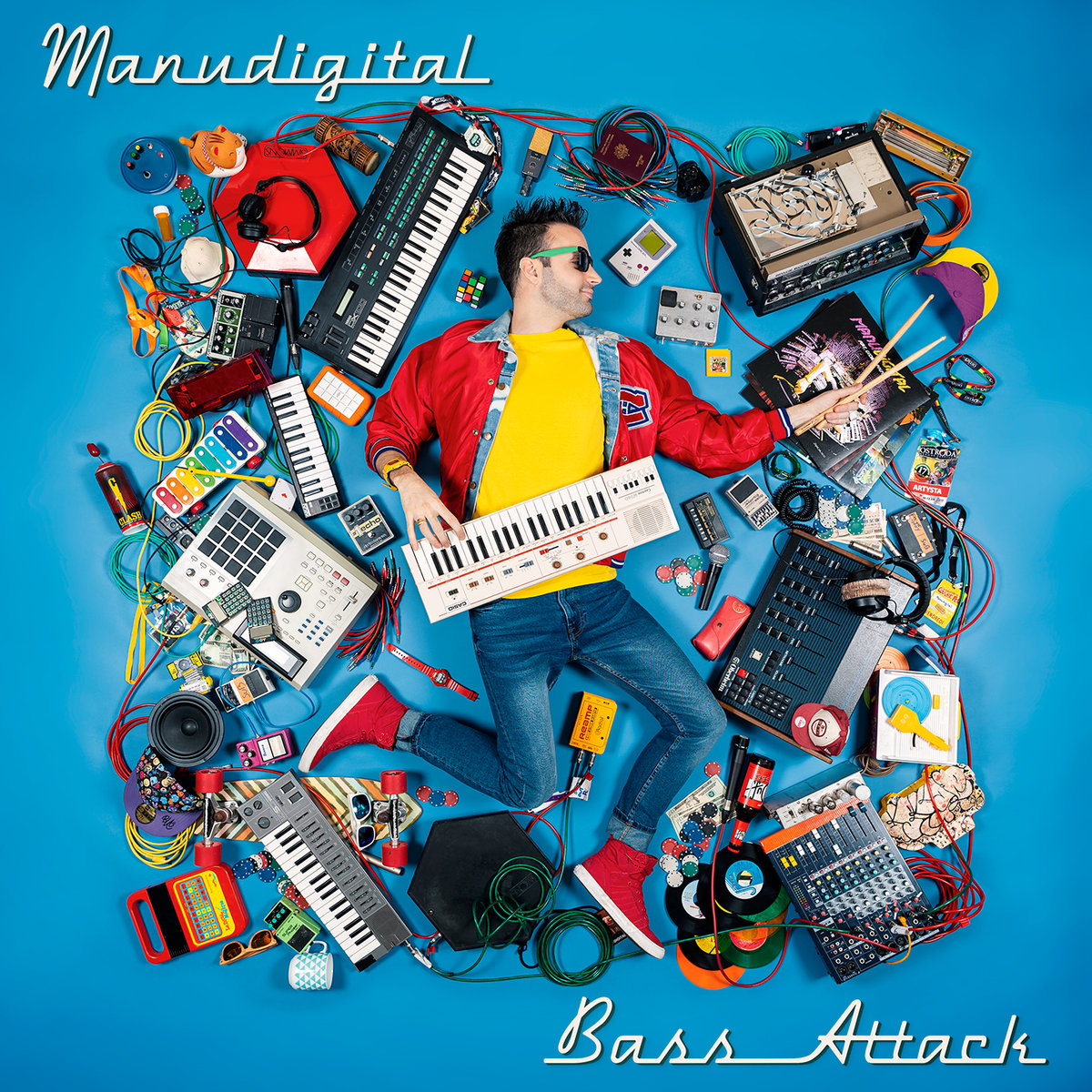 Parisian producer Emmanuel Heron may have chosen a rather naff artist name and, indeed, not have much idea when it comes to signifying an album's contents via its cover, but, once the needle hits the plastic, he's more convincing. Specialising in digital reggae, he musters the requisite heaviness (albeit not Sherwood/Pinch-style bassbin murder) but he's also concentrated on making his pieces tuneful and catchy. They're actually rather pop, with plenty of guests including Junior Cat and Ed Solo. Styles vary from the slow deep tectonic punch of "Ruff It Up", featuring General Degree, to the Eek-a-Mouse style rhythms of "Strictly That Style", featuring Dapatch, but the one that has to be heard to be believed is the light-speed rapping of female MC Soom T on "Dem A Poison". Comes on picture gatefold.
Various The Cuban Brothers: La Familia (Sunday Best) + Various The Man From Mo'Wax: Music From the Motion Picture (Universal)
Two compilations that, in double gatefold album form, take a funky look backwards. Each has a very different raison d'être. The Cuban Brothers are hard-to-categorize performers who set everywhere from festivals to corporate do's alight with their outrageous mash-up of bizarre, rude comedy, post-modern references, ebullient music and breakdancing. They do not take themselves seriously and nor does their album, which features their own "I Hate Hate", a bouncing chunk of sunshine, alongside an array of songs that range across hip hop (R.A. The Rugged Man's impressive "Definition of a Rap Flow"), raw Seventies grooves such as Teddy Pendergrass's irresistible dancefloor humdinger, "Get Up, Get Down, Get Funky, Get Loose", classy erection section soulfulness (Omar's "I Want It To Be") and even Los Angeles MOR cheese (Toto's "Waiting For Your Love"). It's a great fun party package with Erykah Badu, Roy Ayers, Bill Withers, A Tribe Called Quest, Herbie Hancock and Shalamar also present and correct. Comes with a 12" x 12" 16 page booklet full of Cuban stories and pics, as well as track details. Mo'Wax, by contrast, did take themselves
much too seriously. In fact, I always found their cokey London pre-hipsterness off-putting, but there's no denying that James Lavelle and his label had a way with the beats, as is made clear by this soundtrack to a new documentary feature film. Starting out with artists that influenced Lavelle's ideas, such as a DJ Shadow, RPM and The Wild Bunch, it moves onto Mo'Wax material by the likes of Attica Blues, DJ Krush, Shadow again, and, of course, Lavelle's own UNKLE project, featuring Ian Brown and Thom Yorke. Special mention for the oddball downtempo beats exercise "Ravers Suck Our Sound and Get Fuck" by La Funk Mob, a classy piece of French alt-club sparsity. On pastel pinky-red and pale blue vinyl, it comes with a 12" X 12" photo/info/credit sheet, and is often quite as cool as it thinks it is.
ALSO WORTHY OF MENTION
Empirion I Am Electronic (Dependent): Essex outfit Empirion, for a brief moment in the mid-Nineties, looked to be on a similar trajectory to The Prodigy. The singles "Narcotic Influence" and "Ciao" were 24 carat bangers that announced them as crossover contenders in the world of large venue-rockin' techno. Tragedy struck when key member Bob Glennie was struck down by illness that eventually killed him a decade later. It derailed Empirion's career. However, remaining members Austin Morsely and Jamie Smart now announce their return with a four track 12". Always, keen on the Front 242 EBM side of things, much of this EP is much in that vein, hammering out of the traps, but it's well worth the price of entry for a remix of the title track by French production/film composition duo Oluwex who adapt the fierce stomping into something more lethal for the dancefloor.
Molly Burch First Flower (Captured Tracks): A luscious combination of twangy guitar play, affected fluttering female vocals that suddenly dip into the lower registers, tuneful Hawaiian easy listening vibes, and lyrics that involve. Texan singer-songwriter Molly Burch's second album is enormously likeable, full of vim and spirit but never far from also being rather cute. Comes with a thoughtfully painted 11" x 22" art/lyric sheet/poster.
Various ArchiPOP#2 (Beatservice): Vidar Hanssen's Tromsø label Beatservice has been going since 1994 but it was promoting Norwegian electronica circa the millennium that put it on the international map. This latest collection of singles, remixes and other material showcases an easy confidence and continuing suss that's impressive. Unfortunately for the rest of the album, nothing quite lives up to the opening cut, "Talk to Me" by Kohib, a very more-ish sliver of pop-funkin' alt-house, but tunes such as Linnea Dale & Of Norway's equally poppy "High Hopes" and the SLK mix of "Petrified" by Beatservice perennials Flunk have a good go at matching it.
Elvis Presley Where No One Stands Alone (RCA): Here at theartsdesk on Vinyl there's not much appetite for vintage artists being renovated via new orchestral backing. Elvis, now sitting around Heaven entertaining Johnny and Carl and the rest, has had to put up with more than his fair share of it, but this collection of his gospel output rejigged has moments that do lift off. The posthumous duet with his daughter Lisa-Marie, who also contributes a sleeve note on the picture/info inner sleeve, may be over-orchestrated schmaltz but numbers such as "Saved" and "I, John" have a pokey drive (as, to be fair, did the original versions!). The use of original Elvis backing singers such as Darlene Love also boosts in places and, if your Sundays require a lathering of King-does-God, then this could be just the dish.
Tolliver Rites (Icons Cheating Evil Art): LA-based Chicagoan singer-producer Tolliver gives R&B a refreshing new spin. His strong-yet-fragile falsetto voice is an airy instrument that slips'n'slides around electronic backing which varies from the rising choral motifs of "Emmanuel" to the sexed up shimmering electro-pop of "Picture of You Naked" to the hedonistic hip hop of "Twisted". A tasty saxophone also chips in from time to time. The overall effect of this four-track 12" is one of uplift. If Tolliver holds his course, he'll be worth keeping ears open for.
Colter Wall Songs of the Plains (Young Mary/Thirty Tigers) + The Marcus King Band Carolina Confessions (Fantasy): Two different aspects of music we might associate with America's southern states. Except that one of them is from Canada. Stick Colter Wall on the deck and his stripped back country music is immediately and evocatively redolent of Johnny Cash, even though he's only 23. He has that kind of cracked, old deep voice, underpinned with broken emotion. His music makes much reference to his Canadian origins, and there's much historical storytelling in evidence. Whether lacing things with haunting steel guitar on "Wild Dogs " or giving us a pure Tennessee Three chugger in "Wild Bill Hickok", it's pure old-fashioned cowboy music with poetry and heart. Another young prodigy is Marcus King from Greenville, South Carolina, which is indubitably in the heart of the US south. His third album hits a spot somewhere between Janis Joplin (who he sounds like), the Allman Brothers Band (which his guitar sounds like) and Stax Studios (which the occasion burst of joyous brass brings in). It's defiantly retrogressive music, but done with verve, especially in terms of blues guitar virtuosity They're a band of the kind that creeps up the US charts while leaving European audiences bemused.
Television Marquee Moon (Rhino/Elektra): Back in the Seventies young British punks discovering the New York heritage of their beloved new amphetamine scuzz-rock were often bemused when pointed towards Television as a key group. Tom Verlaine's sneering, gargling, caterwauling voice is really the only obviously punk thing about them, along with the way he spits "diction" ("DICK-shun!"). Otherwise, their 1977 debut album is a precisely organized thing with outstanding, albeit staccato free jazz-flavoured guitar work. Tunes such as "Venus" and the title song are classics, although not immediate or obvious ones. On the CBGBs scale it's very much more early Talking Heads with added rockin' than it is The Ramones. This edition on blue vinyl double is the first time on plastic for the 2003 CD special edition and includes the vital, wilfully awkward debut single "Little Johnny Jewel (Parts 1 and 2") alongside alternate versions of "See No Evil", "Friction" and the title track. Comes with 11.5" x 11.5" photo/lyric insert.
Fotheringay Fotheringay (Caroline International): Between Fairport Convention and her own solo career, Sandy Denny, one of folk-rock's more mythic singers, fired out one album with the band Fotheringay which she formed with her future husband, the Australian musician Trevor Lucas. The latter shows great form on songs such as Gordon Lightfoot's "The Way I Feel" and his own "The Ballad of Ned Kelly", while Denny contributes four songs and her vocals are as formal yet emotive as ever, especially on the elongated traditional number "Banks of the Nile". It also features a great, striking cover by Lucas's sister, Marion Appleton. Comes in picture/info gatefold
Carw Skin Shed (BliNK) + Crooked Man Crooked House (DFA) + Marie Davidson Working Class Woman (Ninja Tune) + Audiobooks Now (In a Minute) (Heavenly/PIAS) + Nova Materia It Comes (Crammed Discs) + Fufanu The Dialogue Series (One Little Indian) + Sarah Nixey Night Walks (Black Lead)
A load of different angles on electro-pop from a multitude of artists. That they're all bundled together here is down to the deluge of material that hits theartsdesk on Vinyl in the autumn rather than any reflection of their quality. If Carw were to be likened to classic Eighties synth bands, Talk Talk would be the name that came up. It's the project of Cardiff-based Owain Griffiths of the band Violas and its melancholic gentle sound also owes something to John Grant. Thoughtful songs, then, at a sedate pace. DJ Parrot – AKA Richard Barrett - was a key figure in the late-Eighties rise of Sheffield to techno pre-eminence via Warp Records, notably as part of production unit Sweet Exorcist. Later he led The All Seeing I to Nineties chart success and now returns with his second album for DFA as Crooked Man. On double, it's divided between sleek postmodern disco-house songs that vaguely recall Hercules & Love Affair and gloopy frowning Balearica, all of which emanates a considered classiness. Anyone remember Will Powers? She used to put out tunes in the Eighties that satirised self-help tapes, where she'd just chat pure irony. Stranger still, she even had a hit, "Kissing With Confidence". I wonder if Marie Davidson knows her. As part of the Montreal duo Essaie Pas and on her own, she's released a string of albums over the last few years but Working Class Woman pushes the boat out. Against a backdrop of stern, sparse technolectro she speaks dryly. There are tracks such as "Work It" which have a certain camp dancefloor potency but most of it is more abstract and avant-art poetic. You can only listen to it if in exactly the right mood or it irritates, but when you're in that mood, it really hits the spot. Comes in a transparent plastic sleeve embossed with title, etc, in white with 12" x 12" 12 page art photo/lyric booklet. Audiobooks is the latest project from Welsh eccentric David Wrench, best known as mixer/engineer/collaborator with Caribou, Bat For Lashes, Julian Cope and others, but whose own solo career is well worth investigating (his tune "Fuck You (And Your War on Terror)" is one of the best, most underheard protest songs of this century). Now based in London he's hooked up with 21-year-old Evangeline Ling whose posh-sounding voice perfectly suits these 14 story-songs that deal with everything from platonically sharing a bubble bath to the self-explanatory "Dealing With Horders", while the musical tone ranges between New Young Pony Club and the Human League. It's offbeat, occasionally wordy, occasionally frivolous, and mostly involving. Nova Materia is French-Chilean pairing whose original raison d'être was building music from found sounds they recorded in the north Chilean desert. On double in gatefold with photo/lyric inner sleeve that includes a fantastically striking 12" x 12" shot of the band, the desert sounds make themselves felt via the percussive clanging and crashing of rocks and metal being struck, but the music built around it is of a haunting, gothic nature, albeit usually maintaining a semi-industrial dancefloor 4/4. The tone sometimes bogs down but there's still much to wrap the ears around. Icelandic trio Fufanu have developed into an act worth keeping track of, bridging multiple electronic modes, as they made clear with their series of Dialogue EPs during this year, here gathered together on gatefold with a 12" x 36" fold-out of cover art. Recorded with sometime Dälek member/producer Alap Momin, it's mostly glitchy, twitchy alt-pop, with the occasional dancefloor banger such as "Hourglass" thrown in, while "Listen to Me" stands out as a lovely oddball ballad that recalls Yeasayer. Sarah Nixey was once part of Black Box Recorder with Luke Haines and John Moore but also has a decade-long solo career. Night Walks his her third album and it's full of rich old-fashioned wordy songwriting amidst lavish arrangements much of which, in truth, doesn't fall under the synth-pop heading at all (for instance, the lush "Neon Moon") but, as Saint Etienne might also find, it's stuck in that bracket anyway. From the opening gorgeousness of "Coming Up For Air" to the buzzy pulse of "Burning Bridges" (which IS electro-pop) this woman can write a song.
The Expansions Mosaic (Albert's Favourites) + Clark E.C.S.T. T.R.A.X. (Throttle) + CUTS A Slow Decay EP (Village Green)
South-London jazz-funkers The Expansions and their fans like their music smoother than is generally to the taste of theartsdesk on Vinyl but this EP, following in the wake of their critically well-received Murmurations album, showcases three tracks of something summery and light. The title cut and "Mariposa" on the flip sum things up; twinkling keyboard top-lines play sunnily among jazz tattoos of drum patterns. Long-standing electronic explorer and Warp Records regular (Chris) Clark releases a demented 12" double-header on new label Throttle. Both sides feature deconstructions of classical instruments. "Harpsichord ECST" is a frenetic head-fuck featuring a motif by said instrument revolving crazily among skittering samples and patterns while the other side "Piano ECST" does the same for the old joanna. Supposedly a reassessment of ravey tropes, in fact, it's an exercise in sheer cacophonic lunacy that has a certain strange power. Put it this way, it's nothing like any other record reviewed here, and that has to be a good thing. Not to be confused with New Jersey's reliable exploratory techno label Green Village, Village Green is a London imprint focused on exploring "the fertile ground where classical and minimalist composition collides with contemporary production". In the case of producer Anthony Tomblin Jr – AKA CUTS - this means three pieces of hissing, crackling, low level white noise atmosphere amidst which tones and rhythms play out. It doesn't hit on a first listen but, especially with lead track, "A Gradual Decline", which boasts pinging melodies and an almost-dance rhythm, there's more here to enjoy than is initially revealed.
Tahiti Boy and the Palmtree Family Good Children Go to Heaven (Third Side) + Tahiti 80 The Sunsh!ne Beat Vol.1 (Human Sounds): So here are two releases bound together only by the fact the bands are French and have names containing the word "Tahiti". The truth is I can't fit in as many reviews as I'd like each month unless I use tricks such as this. Anyway, Tahiti Boy and the Palm Tree Family are a French outfit led by Juilliard-educated multi-instrumentalist David Sztanke (Tahiti Boy) and Good Children Go to Heaven is a special edition tenth anniversary reissue of his debut album. It now comes on double in photo/art/lyric gatefold and has one side containing two previously unreleased contemporaneous songs and an alternative version on "Set Me Free". Sztanke's classical education shines through on these baroque pop orchestrations which wander all over, sounding like everything from The Beatles to The B52s to Pink Floyd to The Residents, depending on his whim. Of the bonus tracks, the delightful instrumental "Le Scooter" stands out. Rouen's Tahiti 80 apparently appeared as part of a Gallic musical trend known as "sunshine beat". This is easy to believe, given that their latest album bleeds as much gushing sugary joy rush as an early Beach Boys single. It also has some on The Beach Boys' way with vocal parts too, but is also dipped in indie and bouncy synth-pop. The euphoric melodies and gorgeous harmonies are hard to argue with, although there are times when a sense of twee overshadows things. Comes on green vinyl with black splodges that sweetly tries and fails to look like the sliced kiwi fruit on the cover.
Alan Hawkshaw & Brian Bennett Full Circle (Be With): It's an odd quirk of fate that dusty old albums of British library music have become such a go-to source for gigantic American hip hop stars. None more so than those made by keys-player Alan Hawkshaw and The Shadows' drummer, Brian Bennett (together once responsible for the themes to Grandstand, Mastermind, Grange Hill and many more), This collection of new productions from the pair, replete with KPM Music Recorded Library retro cover art, sees them in more laid back mode but with no sign of their stylistic aptitude wearing thin with age. It runs the gamut from the flutey drone looper "Marrakech" to the jolly stop-start jazz-funk levity of "Flying" and it's a bundle of easy fun. Their fans will not be disappointed.
Binky Bill Everyone's Just Winging It and Other Fly Tales (The Garden) + Summers Sons & C. Tappin Uhuru (Melting Pot Music): A couple of Afro-electro-jazz-hip hop thingies. First off is Binky Bill whose debut arrives on double and bounces around between mellow chat-raps such as "Let That Go" and more driven pieces such as "Don't Worry" that have a feel of late period Faithless about them. Based in Nairobi, Kenyan Bill Ochieng Sellanga's music is permeated with an African flavour (check the guitar on "Oh Wah") but also has an eclectic contemporary pop feel. It's a bit Basement Jaxx too. Give him a collab slot, someone. Summers Sons and C. Tappin have a name that hardly slips off the tongue but their music is the smoothest, mellowest hip hop. Their debut album was inspired by a trip to Tanzania by the two rapping brothers known as Summers Sons who, together with keys and production man C. Tappin, have put together a low-rolling soulful affair that's unafraid to express feelings of love when they fancy. It sounds gently stoned but friendly, open and serious. Comes on double in info gatefold with the second record instrumental versions of the main event, thus perfect for DJs.
Funky Monkey Undercover (Funky Inc.): Back in the age when trip hop was swapping stories with big beat, as the 1990s were winding down, London duo Funky Monkey made a name for themselves with a series of releases that boasted a chilled sound and a presentation that preceded the likes of Lemon Jelly. They return, after a long break, with a stylishly presented album, all black, white and red wordage and minimalism, in info inner sleeve, filled mostly with instrumentals. Undercover is polished fare yet retains an analogue edge that recalls The Art of Noise. While much of it is laid back, the sound of film soundtracks melting into crunchy lattes, the stand-out track is "What Do People Do For My Name", a seven minute epic (also available as a 7" single) wherein a strident and catchy keyboard hook rides rattling Kate Bush-style drums. It steps through your ears into your brain and won't easily leave.
We welcome any and all vinyl for review. Please hit thomash.green@theartsdesk.com for a postal address.
It's not about a particular song but simply bathing in its bottomless warmth
Share this article