theartsdesk on Vinyl 54: The Beatles, Prince, Kid Acne, Nirvana, Teebs, Monty Python, Pulp and more |

reviews, news & interviews
theartsdesk on Vinyl 54: The Beatles, Prince, Kid Acne, Nirvana, Teebs, Monty Python, Pulp and more
theartsdesk on Vinyl 54: The Beatles, Prince, Kid Acne, Nirvana, Teebs, Monty Python, Pulp and more
Vast acres of new records reviewed in detail
Wednesday, 13 November 2019
Heaps of the best black plastic
Without further ado, slightly delayed by the sheer volume of releases at this year time of year, here is the latest edition of theartsdesk on Vinyl. You will not find a more extensive monthly report on the goodies newly available on plastic anywhere on the internet. Every conceivable genre is theartsdesk on Vinyl's game so dive in and get involved!
VINYL OF THE MONTH
Dallas Acid The Spiral Arm (All Saints)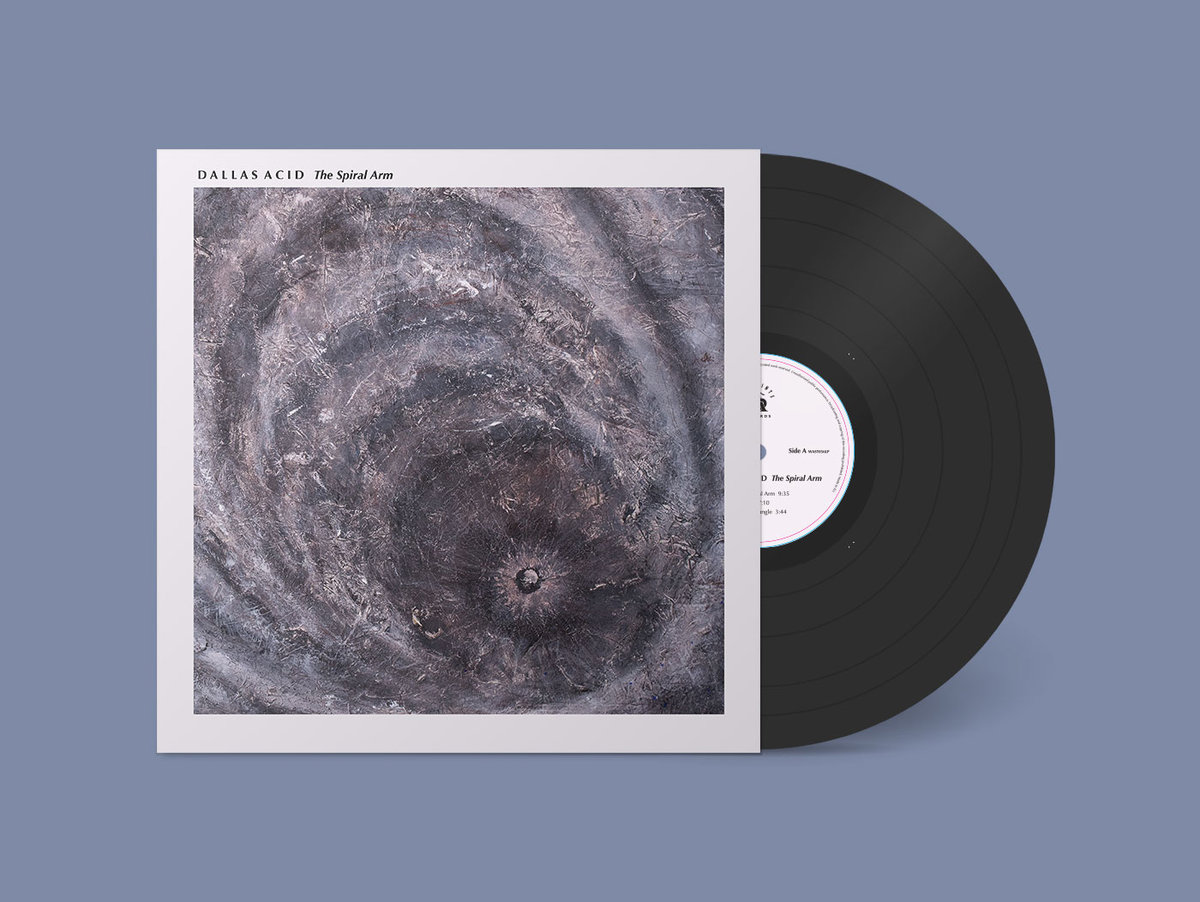 What do they put in the water in Austin, Texas? We need to dose the nation with it NOW so that millions of eyes turn upwards from the Daily Mail and look to the stars. Dallas Acid have worked with spiritual-ambient cosmonaut and label mate Laraaji in the past but their music is much less formlessly drifting, Bearing passing resemblance to the 1970s work of Vangelis, this trio major in gorgeous electronic pop songs that have been stretched and pulled until they are transparent wisps of their former selves, then injected with slow-rolling analogue synth-lines. Fronted by the half-heard vocals of Linda Beecroft, The Spiral Arm is brain-encompassing. It's a trip, ladies and gentlemen. This band deserve to be absolutely enormous. They make Spiritualised sound like Kasabian. They should be playing to night meadows of kids waiting for the aliens to land, all sucking on lysergic lollipops, pupils the size of pennies as their soaked retinas drown in the prismatic colours of the universe. Hey, this stuff is like drugs without the drugs. Utterly fantastic. Comes in photo-art gatefold in a similar inner sleeve but put that needle on the record and you'll soon be solid gone.
YACHT Chain Tripping (DFA)
Arguably the best album so far from YACHT (Young Americans Challenging High Technology), the Portland, Oregon outfit, usually a duo, sometimes a collective, whose output has muddled about a multiplicity of electronic styles. They've often aimed for pop but this time, fronted by the clipped, sweet-voiced vocals of Claire L Evans, they achieve a compulsive amalgam of Flying Lizards/Devo-style deadpan post-punk funkiness with a starkly tribal groove that will sit well on most decent dancefloors. Opener "(Downtown) Dancing" is as solid a slice of club-pop groove as this year has yet unearthed, and is alone worth the price of entry, but with loud organic-sounding basslines to the fore Chain Tripping maintains the pace throughout. Comes in photo-art inner sleeve with 12" x 12" 12 page art/lyric booklet.
Prince The Versace Experience: Prelude 2 Gold + Chaos and Disorder + Emancipation Boxset (NPG)
First time on vinyl for a bunch of mid-Nineties material from the mercurial master. The pick of the bunch is the Emancipation which sees Prince blowing out in boxset form on six slabs of plastic. Recently freed from his hated Warner Bros contract in 1996, he simply splurged, and the album has that sense of freedom, buoyed up by sly shout-outs to his new wife (Mayte Garcia). The sense of liberation bleeds into the music, from soulful P-funk bitchin' about Warners on "White Mansion" to the sassy semi-spoken arrogance of "Style" to the smooth-lovin' Kate Bush collaboration "My Computer" to the ambient noodle, "The Plan". It is Prince in full frolic and arrives on purple vinyl, as do the other two releases. These date from before Emancipation and lack that album's range and ebullience but still have much to offer. Chaos and Disorder, his last Warners album (which he refused to promote), appeared only four months before Emancipation, and has its
moments. The rockin' "I Like it That Way" and delightful pop of "Dinner With Delores" stand out but it's a strangely unfunky album, although the melodies are in place. The Versace Experience: Prelude 2 Gold is the earliest of the three and, as its title indicates, a prequel to the 1995's The Gold Experience album, given away on cassette at that summer's Versace Paris show. The tone is horny, in-yer-face Prince, up and nightlifin', including housey bangers such as the uncharacteristic "Get Wild in the House". It's basically an odds'n'ends'n'snippets'n'offcuts'n'remixes mash-up that's lively if hardly one of his meisterwerks. Then again, it's Prince so there's always something in there to chew on.
Kid Acne HAVE A WORD (Lex)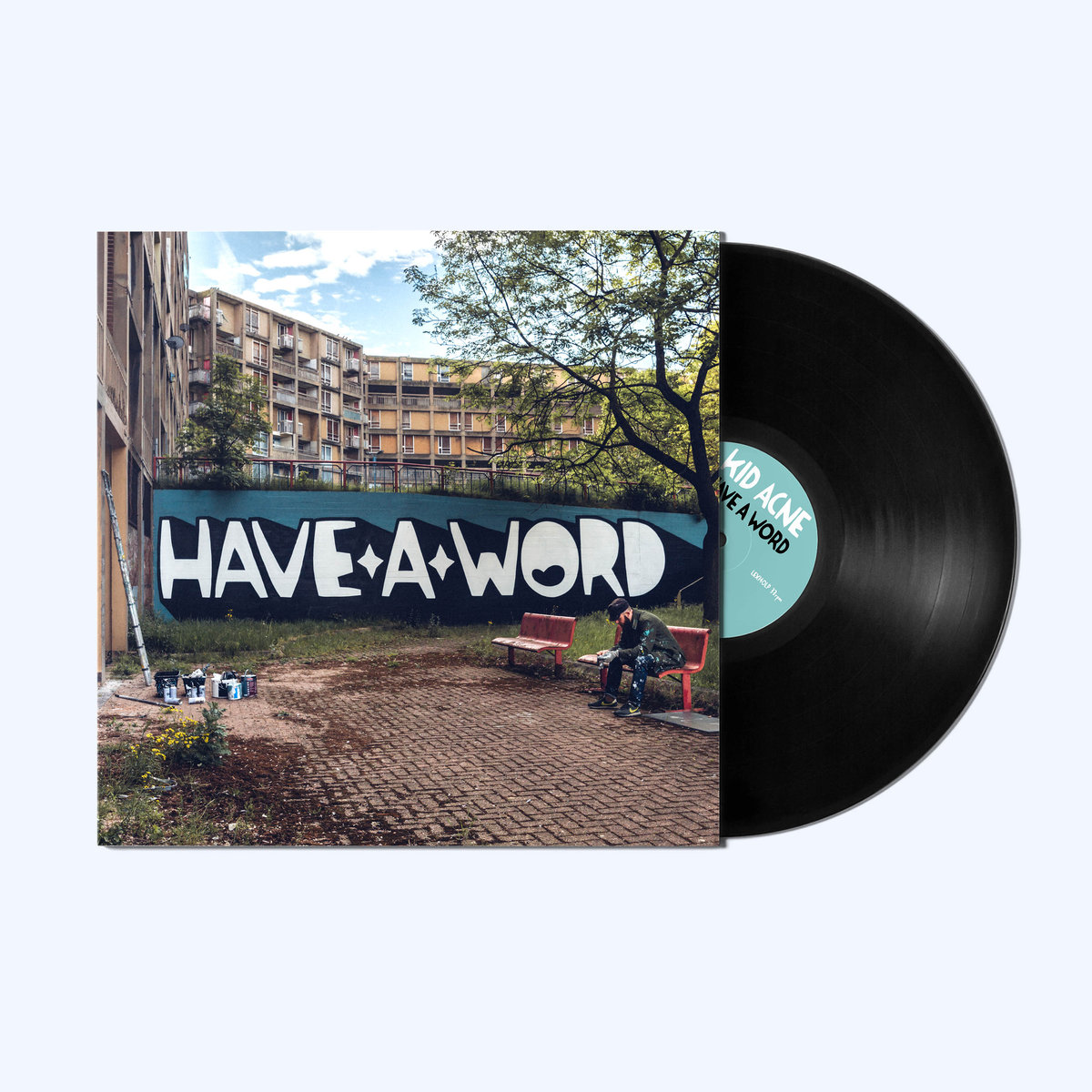 Yorkshire MC, graf' artist and creator of cult cartoon character Zebra Face, Kid Acne fires out his fourth album in a 20+ year career, and his first in at least a decade. It's rich in flavour, both lyrically and musically, with Acne supported by the substantial production skills of Chicago producer Spectacular Diagnostics. The sound is chewy, choppy and full of ear-fun, while the lyrics make reference to everything from beatnik junkie William Burroughs to the forgotten cheesy family sci-fi sequel Cocoon: The Return. A single line can encompass Spike Jones, Spike Lee and Spike Milligan. If only more contemporary hip hop showed this level of wit and intelligence. Comes in photo/info inner sleeve.
Nirvana MTV Unplugged (Universal) + The Pop Group Y Boxset (Mute) + Comet Gain Fireraisers Forever! (Tapete)
Three albums by bands for whom "no sell out" became a matter of such urgency it informed everything they did and, in the case of Comet Gain, still do. Nirvana's MTV Unplugged performance is often and rightly regarded as a 24 carat classic. Its genesis, however, was anything but happy. Nirvana fought MTV all the way, not wishing to play the hits, refusing to do an encore, and not wanting big name guests (two members of Meat Puppets play on three of their own songs - which must have delighted MTV execs!). As of November 1993, when it was recorded, frontman Kurt Cobain was in a black hole of smack withdrawal and depression, lacking belief in himself and the whole project. The result, of course, is that it has a teetering power, an anxious urgent energy, boosted by a bunch of cover versions, including a stunning take on David Bowie's "The Man Who Sold the World" and an epochal, scorching rendering of Lead Belly's version of "Where Did You Sleep Last Night". The 14 track set is spread over three sides with a fourth devoted to pleasingly rough-edged, interrupted rehearsal versions. To my ears
the sound is not as full as I recall it but, as ever, turning up the bass goes some way to alleviating the issue. Comes on photo gatefold. Mute Records are behind a very juicy boxset that carefully curates around from Bristol's uncompromising post-punks, The Pop Group's. Y still sounds great, here properly, deeply remastered at half speed. Dub producer Dennis Bovell martialled the wild angular racket of the band into something danceable and original and it still has booming power. The boxset also contains the band's debut single "She is Beyond Good and Evil" on 12", as well as an impressive album of alternate, percussive and work-in-progress versions of the tracks, including a great version of "We Are Time" that sounds like the Cramps trying to play dance music. There's also an album of live recordings from the same period which show case the band in all its unhinged and bewildering potency, the sound of funk assaulted and splurged in a righteous rage. Aside from the music there's a selection of subversive collage art posters, a guitar pick and a 12" x 12" 40 page booklet of memorabilia and art. It's a wildly attractive package for anyone who has even a passing interest in this band and their
groundbreaking output. Finally, Comet Gain have, in various forms, been flying the flag for no holds lo-fi garage for nearly thirty years. Their latest album dips a toe in an Eighties indie vibe – check the raw organ-fuelled and catchy "The Girls With the Melted Mind and Her Fear of the Open Door", - but Fireraisers Forever! Is often charged with anger, punk spirit and furious lyrics tearing into the mess that is broken Brexit Britain ("You're not evil, you're just scared and dumb -… do as you're told and quickly grow old"), with occasional romantic strum-alongs such as "Her 33rd Perfect Goodbye". A rounded album full of unbroken spirit and lyrical pith, Comet Gain are firin' on all cylinders. Comes on bright red vinyl in lyric inner sleeve.
Julien Chang Jules (Transgressive)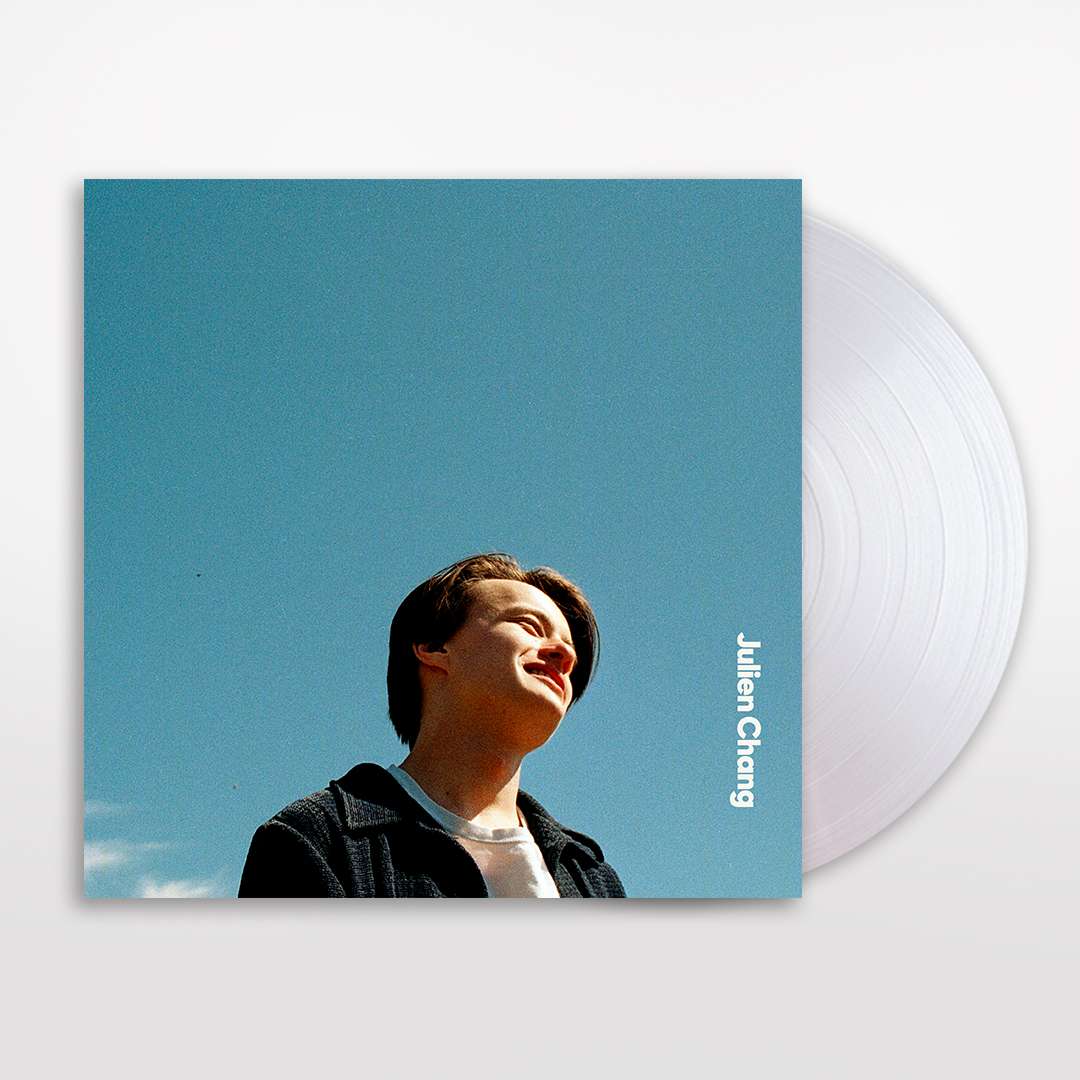 19 year old student and trombone player Julien Chang, from Baltimore, is not typical of sounds associated with that city, His debut album, which arrives on transparent vinyl on photo/info inner sleeve, whisps about in a zone somewhere between contemporary light jazz and the more indulgently Seventies pop moments from Daft Punk's Random Access Memories album, with maybe a hint of Neon Indian about it too. Balearica, in other words. Chang has an easy way with a tune and it's all very unforced, a tad yacht-disco for some tastes, but with an underlying craft and sweetness that wins through. Summery music for wintery times.
Skarbø Skulecorps Skarbø Skulecorps + Lumen Drones Umbra + Frode Halti Border Woods (Hubro)
Three releases from Norwegian label Hubro, an institution of the odd that recently reached its tenth birthday (much like theartsdesk!). Øyvind Skarbø has built a cult name for himself in the world of freaky Scandinavian jazz, notably with his unit 1982. His new project, Skarbø Skulecorps, refuses to make up its mind what it wants to be, only that it's going to be bright and welcoming. The seven-piece are equally happy skating about country-ish steel guitar as they are delivering a vocal Beach Boys-ish number, although most of the album is instrumental and hardly conventional. Arriving on photo gatefold double, on the version I have the A and B sides are labelled C and D, as well as the C and D sides, which is confusing but of little consequence. Lumen Drones' second album, following a debut five years ago, is metaphorically summed up by the spirit of their name and the album's title. The trio combine Hardanger fiddle, guitar and drums to multiple ends, as happy pursuing the ghosts of John Cale and Spacemen 3 as they are traversing areas akin to a Nordic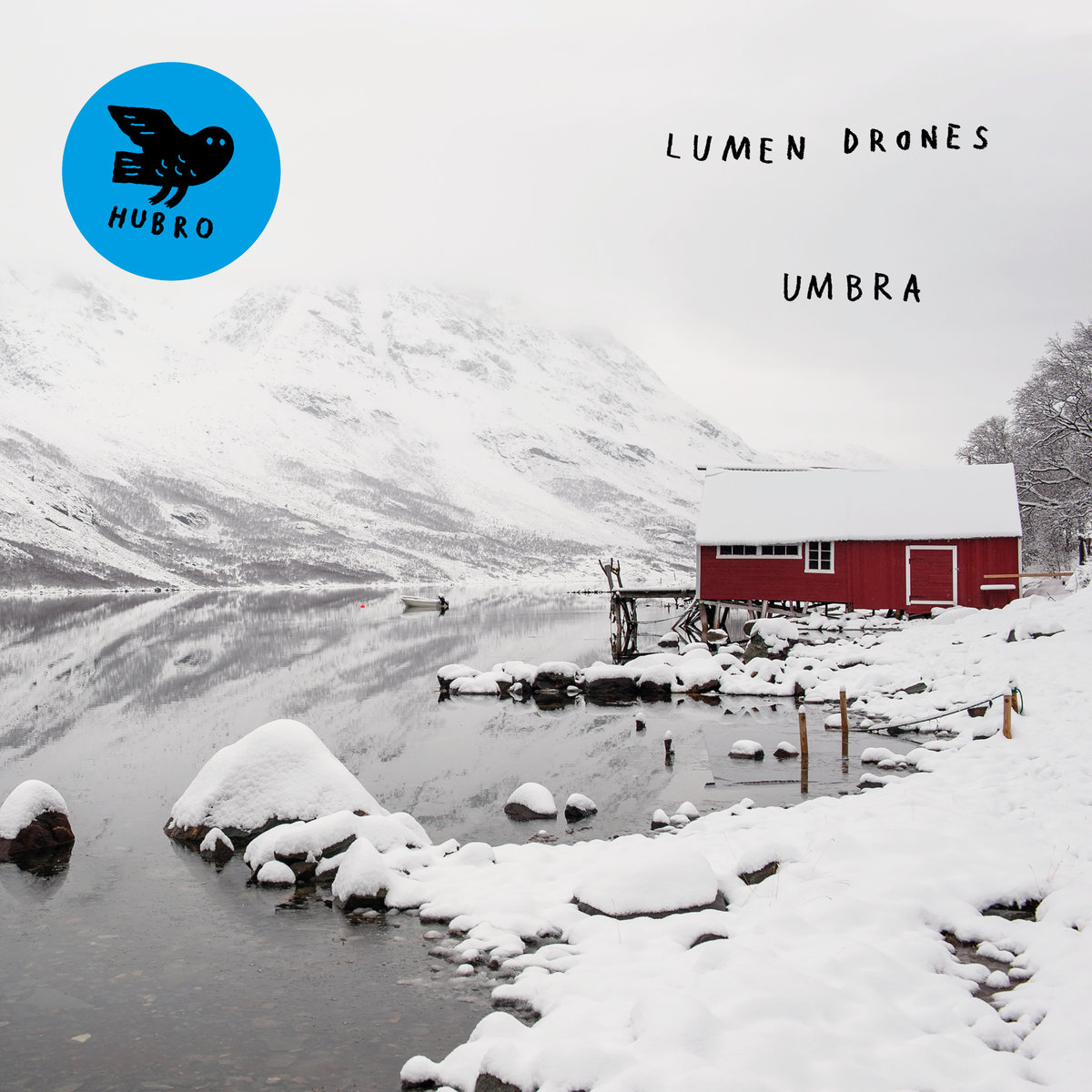 version of Eliza Carthy or simply taking a free Jazz interlude. Instrumental all the way and on white vinyl, it's music for bongheads but with one foot well into wilful art. Finally, and perhaps most Hubro of all, is the second album from Swedish accordion experimentalist Frode Halti. Her last album was called Avant Folk and the new one follows that titular theme too. On Hubro's website Halto says of one track, "The percussionists played on glasses tuned in quarter-tones, while Emilia [Amper] played a quarter-tone tuned tenor nyckelharpa, and I used a quarter-toned tuned accordion." The passage sums up the bookish approach to considered strangeness. A nyckelharpa, I learn, is "Sweden's national instrument, a centuries-old chordophone, or keyed fiddle". The combined effect is as if Gotan Project had been drawn to their doom by nøkken so that their sounds, suitably folkified, ever-haunted a little-attended rustic Scandinavian lake. Comes in minimalist leaf art inner sleeve.
The Beatles Abbey Road Boxset (Apple/Universal)
For its 50th anniversary there are multiple versions appearing of this classic, including a picture disc edition. The one theartsdesk on Vinyl has been sent is the three record boxset which contains all sorts of extras and offcuts. The chief sell, however, for Fab Four nuts, is the new mix from George Martin's son Giles and Sam Okell (who previously won a Grammy for his work remastering The Beatles). Also there's the fact many of the versions here have not been on vinyl before. Take the demo version of "Something", for instance, which is almost better, in some ways, than the final mix. It has a rough charm to it that speaks of a band creating, flesh and blood guys in a studio, rather than a myth. Or there's an astounding take of "Goodbye" which Paul McCartney knocked out at home as a guide for Mary Hopkin, the Apple artist whose massive success with "Those Were the Days" meant rushing out new material. The listener ends up thinking, "Jaysus, imagine knocking that out in your tea break!" The sound is, of course, luscious, although it's hard to listen to The Beatles afresh. Trying to do so, almost all Beatles songs lack bass end oomph to 2019 ears but that's not really the point, is it. And, in any case, the ragged edges of many of these early versions, add a low end reverbed bounce to proceedings. I have a friend who claims Ringo's "Octopus's Garden" is their favourite Beatles song. I think we can safely say that, after listening to this lot, his is a strange choice.
Teebs Anicca (Brainfeeder) + Kreidler Flood (Bureau)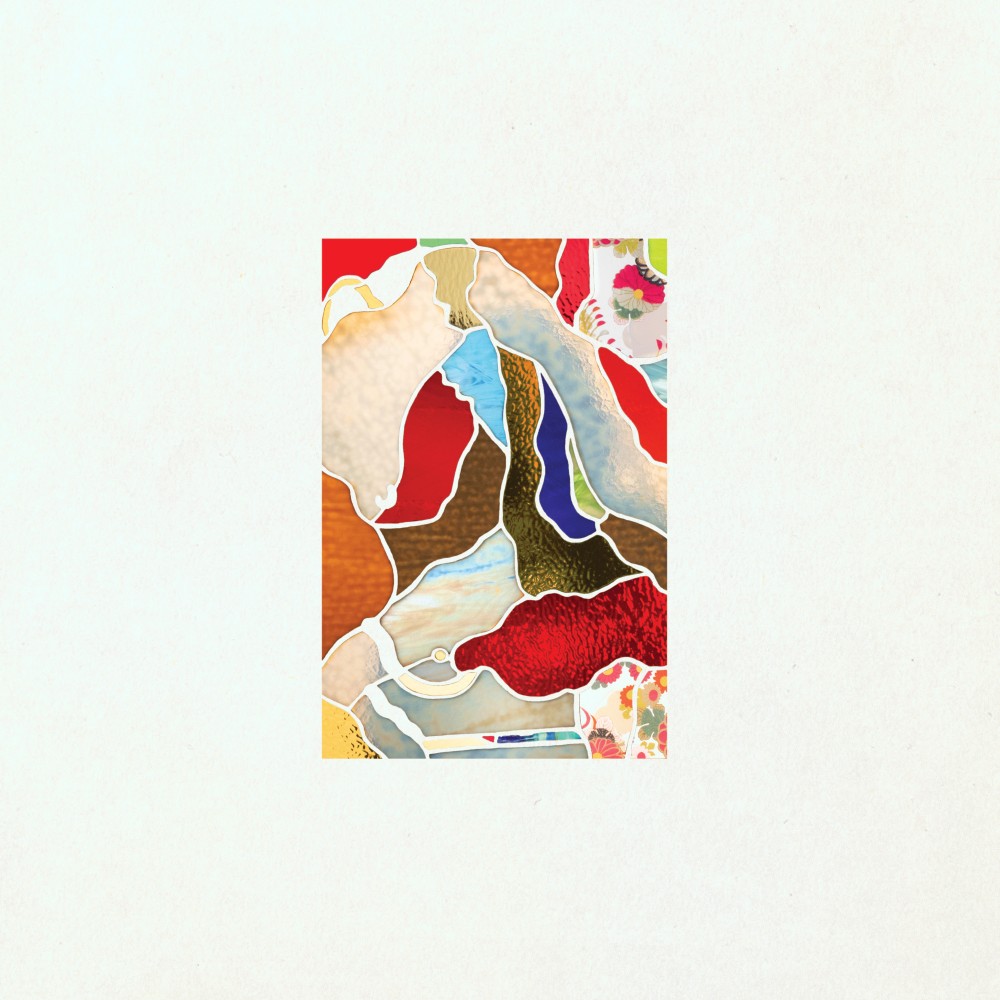 A couple of mellow ones for the brain massage crew. The third album from LA producer Teebs is highly anticipated amongst those who like what would once have been called back rooms sounds or, even, chill-out. Both terms have fallen from favour but there's clearly still a market for cuddly post-drug music. Teebs' last two have drawn superlative plaudits from taste-arbiters in this area. I like his music but am not sure what they're getting so hot-under-the-collar about. The latest chapter is another warm-going-on-hot bath for the ears. With hints of hip hop here and there, a number of soul-tinted vocal tracks, a cut featuring Panda Bear, and the Far Eastern flavour of "Slumber" it slips down as easily as a Tixylix-Codeine cocktail. Comes in an inner sleeve with fine stained glass art work created by Teebs with Californian sculptor and lightbox artist Megan Geer-Alsop. Many years ago when the world seemed less full of twats, in a time called "The Nineties", I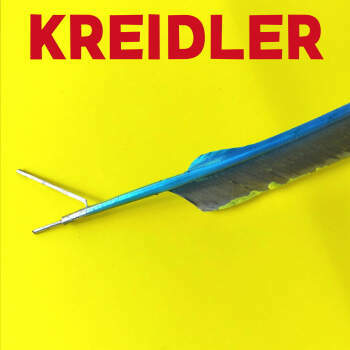 used to spangle out to band called Kreidler from Dusseldorf. I even went to see them live in Germany once. They were attuned to a particularly Teutonic form of downtempo, funky yet often sternly rhythmic. Kreidler and I drifted apart, lost touch, but they have just reappeared at theartsdesk on Vinyl with their 14th album and are as appealing as ever. Like listening to sonic architecture, their music is precise, clean and delicious, yet dissolves around the pleasure centres like dopamine, sometimes brushing gently by, as on "Flood I-IV" with spoken words from Brazilian poet Ricardo Domeneck, but sometimes pushier, as on perhaps the best track, the Middle Eastern percussive force of "Nesindano" with its sung-spoken vocal from Namibian writer-artist Nesindano Namises. Comes on scarlet vinyl in a green photo-art die-cut inner sleeve.
Super Furry Animals Guerilla (BMG) + Pulp His 'N' Hers (Universal Island)
Two reissues from giants of the 1990s. Swept along by the Britpop explosion, Super Furry Animals were not typical of that media-constructed wave of bands. They were Welsh, they were psychonauts, and they had one foot deep in the world of electronic dance music. Nonetheless, their 1999 album Guerilla, their third, is relatively straightforward upbeat guitar pop, albeit laced with sonic trimmings, samples and occasional electronic loops. It's likeable stuff, catchy and immediate – especially the tropical-sounding single "Northern Lites" - but also with enough freakiness to keep the ears engaged. The package is a double on gatefold cut from the original masters, therefore the sound is rich. There's also an insert intro from Alan McGee, who signed the band to Creation Records in 1995, sleeve notes from Ric Rawlins, who wrote a biography of the band, and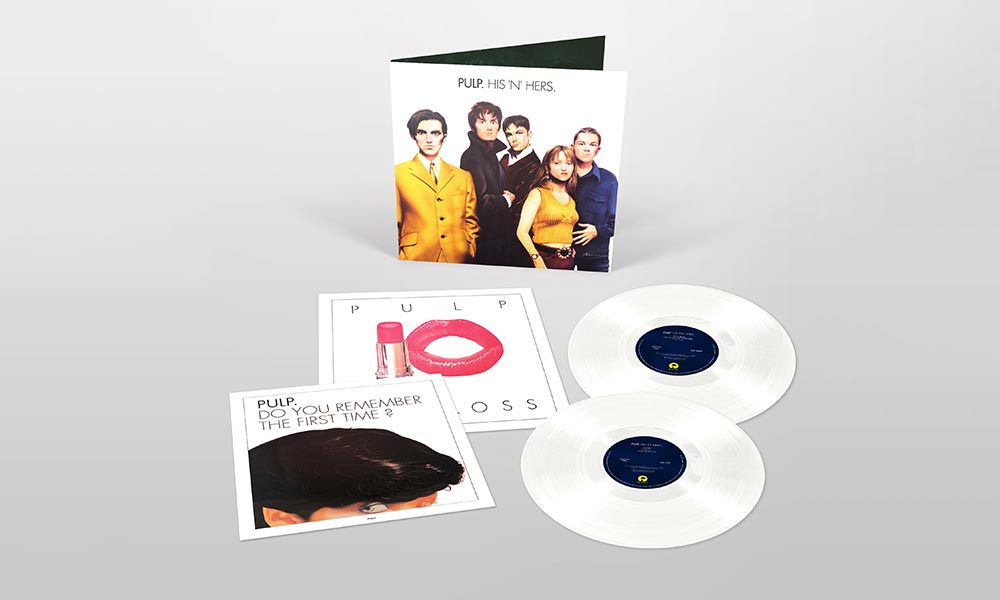 conceptual art work. His 'N' Hers, meanwhile, saw that rarest of things, a band that had been going for over a decade almost unnoticed, suddenly start to gain commercial purchase. They are now known as Britain's most treasured Britpop institution but Pulp's story is actually an unlikely one. Arriving on well-mastered white vinyl, cut to two discs on gatefold, this 25th anniversary edition showcases Jarvis Cocker nailing his lyrical skills firmly to the mast, his outlook underpinned by existential desperation at life's mundaneness, a very British sense of being trapped by life. For this writer, the next album, Different Class – the real biggie – is a more rounded and full album but, if connoisseurs of the period were engaged in a pub debate, it's certain many would prefer this one.
Various Shapes: Diamonds (Tru Thoughts)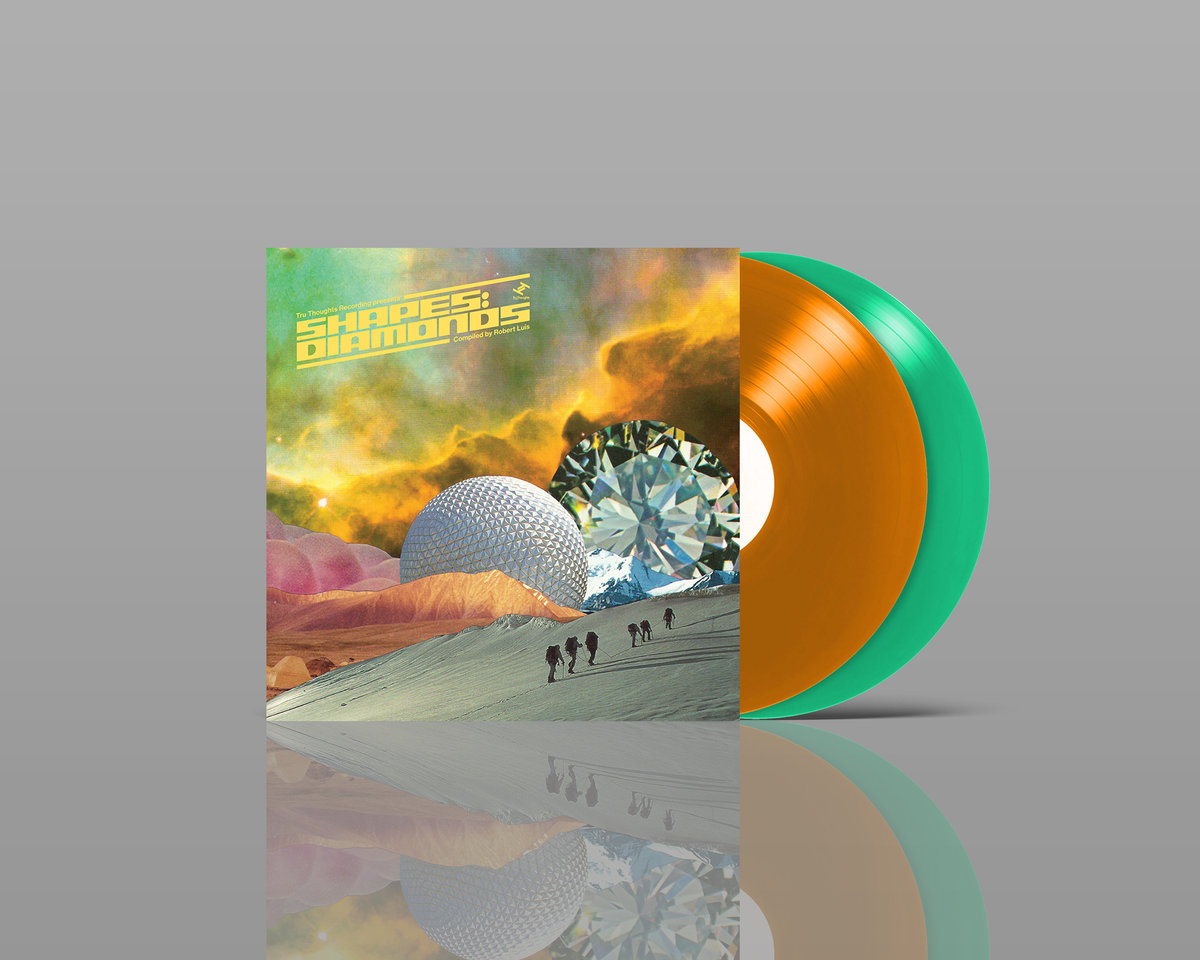 The latest compilation from the excellent Tru Thoughts label captures everything I like about them, as well as everything I like less. In turn, it provides an allegory for Brighton itself, their home city. Arriving on double vinyl, one milky orange and one bright aquamarine, and compiled by label boss (and DJ) Rob Luis, the two discs have very different flavours. The first one features a very 2019 take on Tru Thoughts' longterm penchant for laid back jazz and soul, featuring the likes of Rhi, Ego Ella May, Pieces of Man and Sly5thAve. Cuts such as the skittering instrumental "ZBRA" by Nikitch & Kuna Maze are persuasive, but these two sides feel like everyone's listened to way too much Lauren Hill, spent too much time doing jazz fusion yoga at the Love Supreme Festival. The rest of the album, however, hits the button non-stop, from Flowdan's cynically brutal bass-grimed "Welcome to London" to the two Magic Drum Orchestra numbers, one a remix of alt-funk unit Animanz and one a Blood Wine or Honey remix of their own "Parade Skank", both emanating a committed percussive freakiness, alongside solidly riveting material from Anchorsong, Lightning Head and Werkha. These six tracks leave behind them a sense of boundaries pushed and techno-tribal energies. Comes with a 12" x 12" card insert of the cover art.
Lankum The Livelong Day (Rough Trade) + Lunatraktors This is Broken Folk (Broken Folk)
Mumford and Sons proved that folk music could achieve an unlikely level of 21st century success, but only if all the gnarl and rustic strangeness was smoothed out. These two albums instead showcase two outfits who paint it back into the murked ghosting of history. The third album from Irish quartet Lankum is a sturdily designed physical package on gatefold double with art/info inner sleeves and its contents live up to the band's claim that "Drone is a big part of traditional music", opening with a unique version of the standard, "The Wild Rover", wherein minor key fiddle and Uilleann pipes form a revolving backdrop that has as much in common with classical minimalism as folk. Theirs is the sound of Irish roots music taken somewhere unsettling, mostly slow and insistent, and always dark-toned. A number such as "The Pride of Petravore" ups the pace and has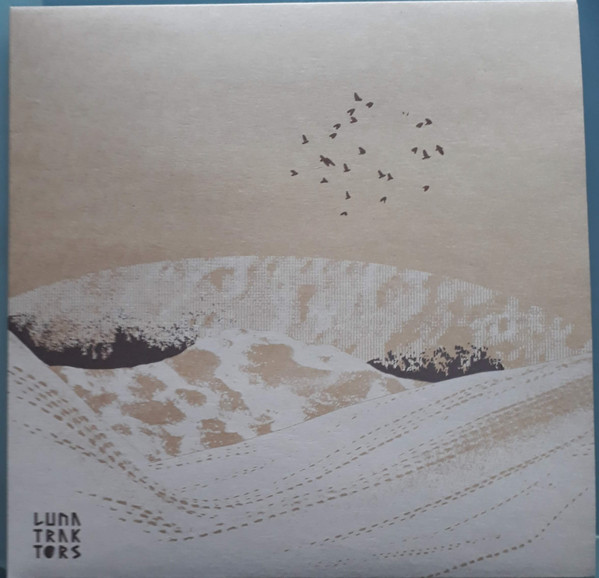 an almost doom metal undertow but most of The Livelong Day is a slower more considered fare, rich in forlorn power. Margate's Lunatraktor take a different path. Presumably imagining where folk music must have begun, among the poor whose only instrument might be their own voices, the duo offer a sparse take on songs of British, Irish, Australian and Russian origin. Their only accompaniment is percussion and clapping. The mood ranges from the funereal dirge of Cossack song "Black Raven" to the comic, performative "Arthur McBride" to the part song dramatics of "Ben Hall". It's a focused listen and certainly not something to have on in the background, statement music with attitude. Comes with 12" x 14" fold-out card insert of lyrics and a graphic illustration of the album's conceptual background.
Monty Python Monty Python Sings (Again) (Virgin) + The Kinks Arthur or The Decline and Fall of the British Empire (BMG)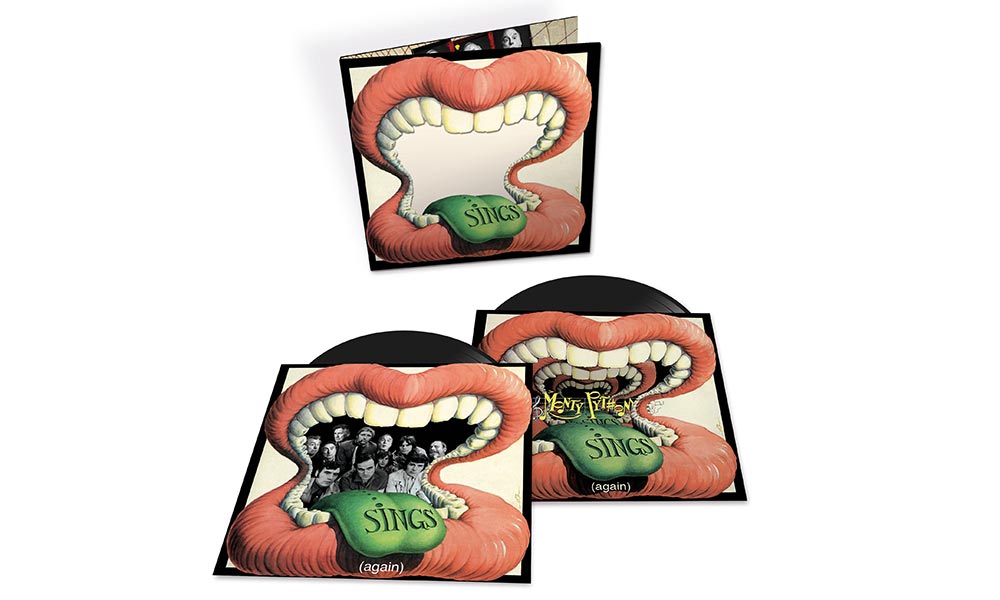 Two albums that emanate an old-fashioned Englishness whose appeal will be dependent on the listener's age, attitude to old-fashioned Englishness and ability to detect mordant satire buried away amongst the lyrics. Comedy dinosaurs Monty Python celebrate 50 years of existence with the first time on vinyl for Monty Python Sings (Again). Monty Python Sings was originally released in 1989, collecting the group's musical work, then reappeared on CD as Again five years ago with added material. This time round a new addition is a version of "The Galaxy Song" featuring the late Stephen Hawking, taken from material used at Python's 2014 reunion shows (this has been available previously as a Record Store Day 7"). Of the rest, over three sides (the third is etched with a 50th anniversary logo), there's a sprawl of material from across their career, both from the films and the TV series. The default setting is showbiz cabaret sing-along with bizarre lyrics. The material from The Meaning of Life is the most musically developed, ranging from the cod-musical theatre "Every Sperm in Sacred" to the cynical euphoric vamp of the title track, although the film's climactic misfire "Christmas in Heaven" is also on board. Otherwise, material such as "The Lumberjack Song", which used to boorishly pub-rendered and ubiquitous in the Seventies and Eighties but has since vanished, is still a surprisingly funny skit. Other cuts have notably dated: I am surprised they included "I Like Chinese" which is asshocking as it is catchy and funny. The set comes on double in gatefold with a die-cut front so the inner sleeve art can be viewed through the Terry Gilliam mouth image on the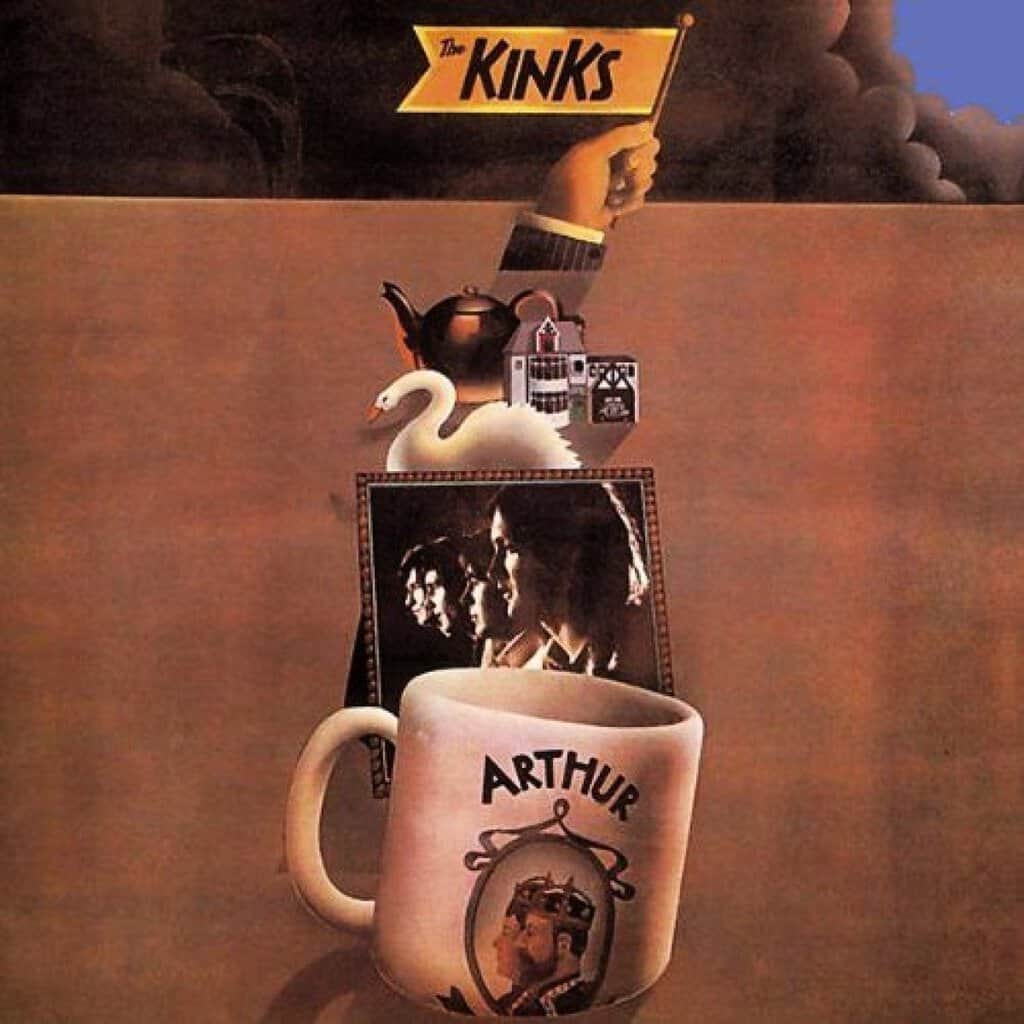 front. The cover of The Kinks' 1969 album Arthur or The Decline and Fall of the British Empire has the Gilliam touch about it, but is actually by London-based Aussie book cover designer Bob Lawrie. When Arthur was released The Kinks were on a critical high following the previous year's The Village Green Preservation Society album, and it continues that album's rock'n'roll music hall take on Englishness. It's a gatefold double thematically built around Ray Davies imagining his brother-on-law, who emigrated to Australia years before (as is made clear on the guitar-solo filled "Australia"), nostalgically looking back on his homeland. Hobbled by a ban on touring the US, The Kinks' commercial potential was temporarily stunted but "Victoria", a minor hit with a reputation that grew, opens the album (which did better than its predecessor). The song craft, given there's so much of it, and that The Kinks had been having hits for six years, is boggling. That said, it's best consumed as a set, with songs such as "Mr Churchill Says" fitting better within the whole than on their own. Originally conceived as a TV project, there's a focus on imagery but it still stands as a solid part of the Kinks' canon. There is also a version in a 7" box with the singles accompanied by expanded CDs of the albums.
Various The Jazz Room compiled by Paul Murphy (BBE)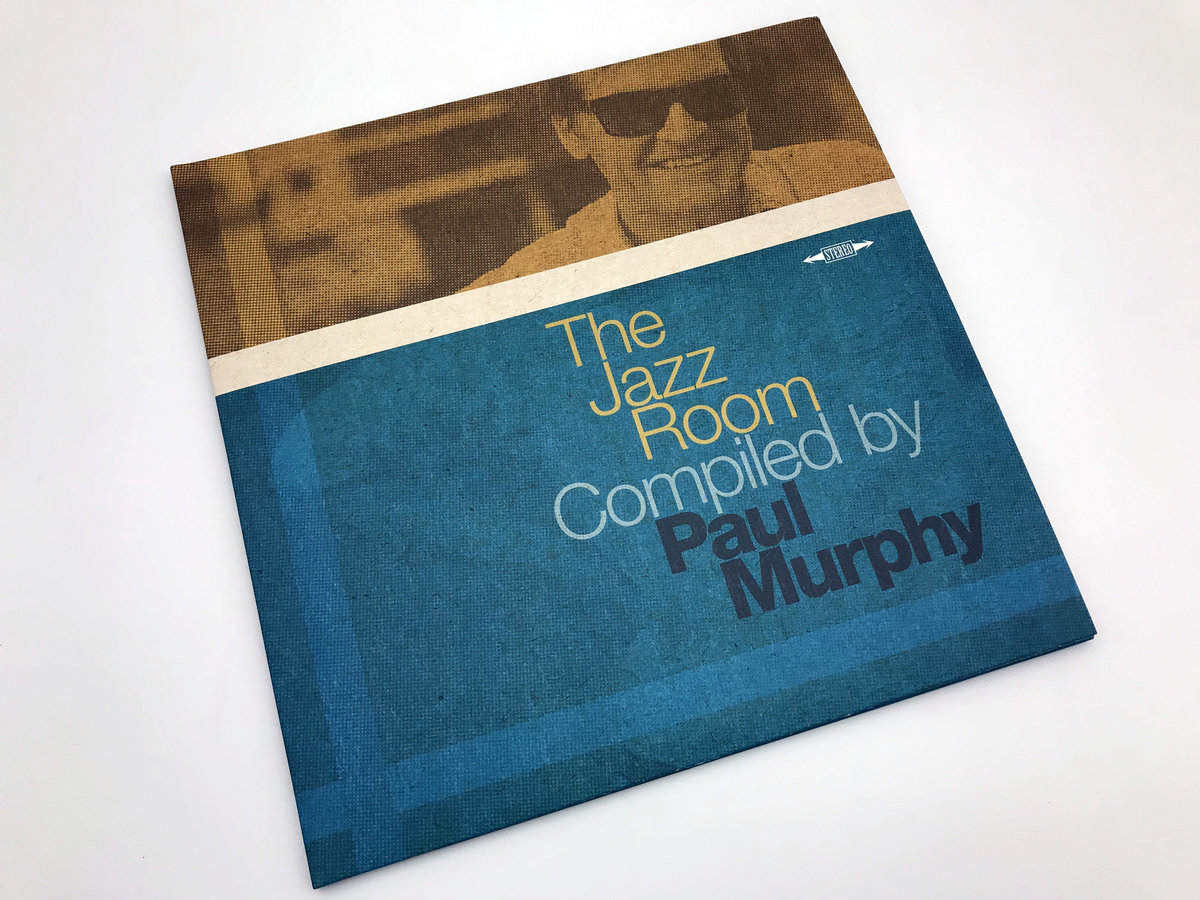 A juicy two record set from BBE, a label rarely absent from theartsdesk on Vinyl's review annals. Paul Murphy is a venerable London jazz DJ, creator of the night of the album's title at the Electric Ballroom, and innovator in the days of rare groove and the like. This set pulls together a relentlessly tasty selection of belters that fulfil their quality threshold in terms of both jazz and dancefloor credentials. Sides A and B seem, to these ears, to be more Hispanic in tone, with the opening 2009 live version of Mulatu Astatke's "Emnete" by Swiss unit Imperial Tiger Orchestra a 24 carat hip-wiggler featuring outrageous, unconventional sax. There's also great material from Art Pepper and others. Sides C and D, meanwhile veer all over, with an Afro essence predominant on a couple of Fela Kuti covers. The most straightforward tune that DJs will be reaching for, however, will be Chip Wickham's flute'n'Hammond jam on "Smells Like Teen Spirit". Comes on double, cut double-loud, with as much info on the gatefold as most might need.
BBC Radiophonic Workship, Frazer Hines and others Doctor Who: The Abominable Snowman Boxset (Demon/BBC)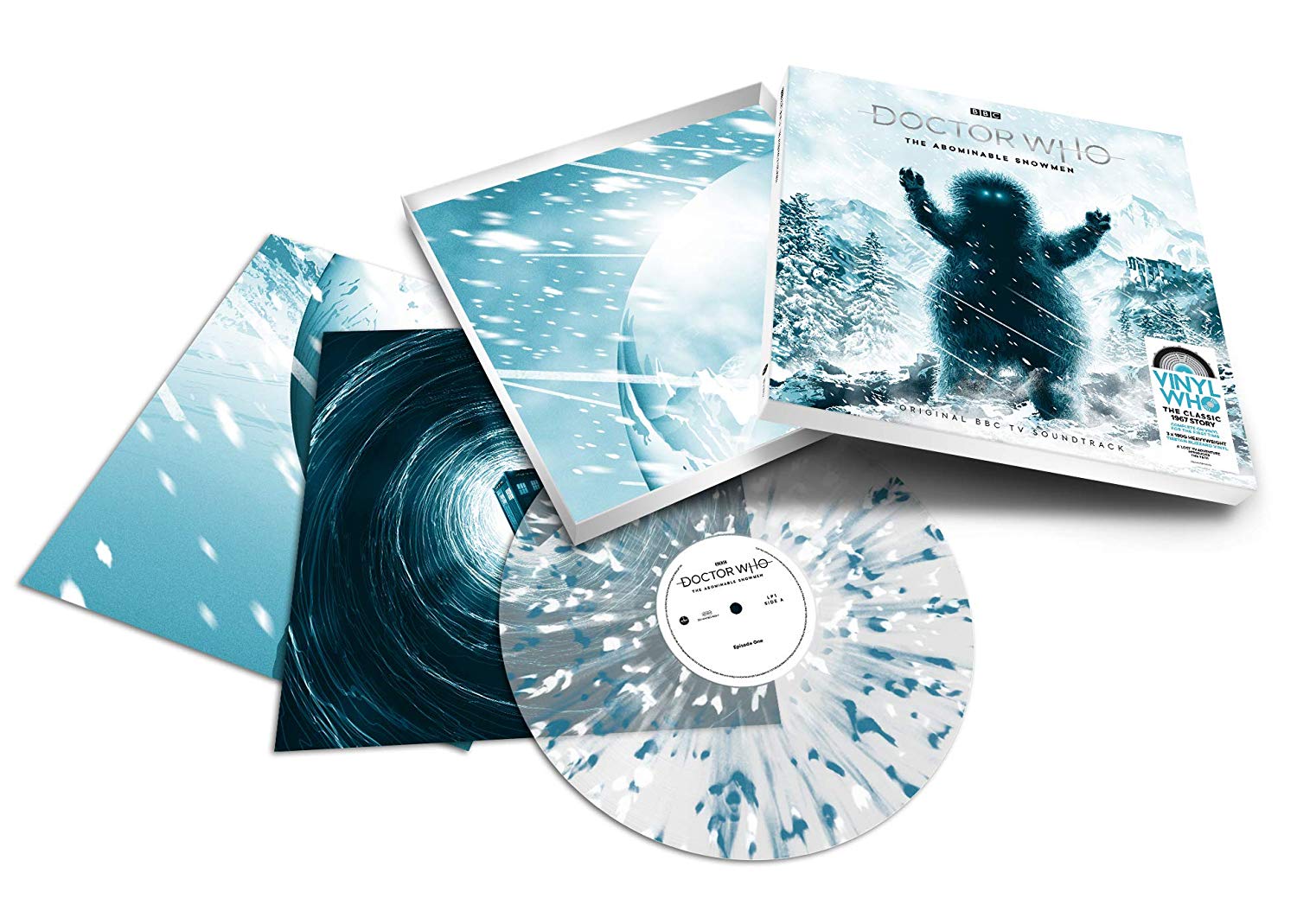 This is only one for serious Whovians but they will lap it up. Little remains on film of the 1967 Patrick Troughton-starring Doctor Who adventure The Abominable Snowman. Only one episode is extant but these six sides of vinyl amalgamate that remaining dialogue with new narration from Frazer Hines, who played the Doctor's companion Jamie McCrimmon between 1966 and 1969 (and has appeared in more episodes than any character who wasn't one of the Doctors). The real treat, however, is the BBC Radiophonic Workshop's effects and interludes, mustering the gail-swept Himalayas in their cranky old analogue studio, alongside all kinds of proto-electro bleeps and whirring. The version theartsdesk on Vinyl has is on white vinyl but there is also a limited edition that comes on "Tibetan blizzard" vinyl.
OMD Souvenir: The Singles Collection 1979 – 2019 (UMC/Virgin)
This stylishly presented 40th anniversary triple gatefold set from Liverpudlian electro-pop innovators Orchestral Manoeuvres in the Dark is an intriguing journey. Following through the three records, side by side, is a chronological journey that begins with some of the 1980s' loveliest synth-pop. The first side is non-stop gold, from "Electricity" to "Maid of Orleans". Andy McCluskeys's strangled nasal voice is an acquired taste but, in an age when male singers seem to have off-the-self settings for their voices, his manner is refreshing. However, after the relative failure of singles from the experimental fourth album, 1983's Dazzle Ships, both of which are here and enjoyable, the next few sides see the duo rapidly plunge into a sea of commercially successful, twee, US-friendly pop that's way too plastic sunshine for its own good, before they return hard on the final side-and-a-half to their roots, embracing Kraftwerk-ian analogue with tangible zeal, before ending in their year's exclusive-on-vinyl-to-the-set single, "Don't Go", which mingles both styles.
ALSO WORTHY OF MENTION
Automatic Signal (Stones Throw): I'd suggest this was an atypical Stones Throw release but is there such a thing as a typical one? Whatever the verdict on that, Signal is dark post-punk synth-pop that owes a large debt to bands such as Suicide, Ladytron and post-Darklands Jesus and Mary Chain, as well as motorik rhythms and Joy Division basslines. Those reference points are misleading insofar as Automtic are greater than the sum of their parts. Opener "Too Much Money", for instance has a Sixties girl band feel to it. An all-girl unit, featuring the daughter of Kevin Haskins of Bauhaus/Love and Rockets on drums, this is a likeable opening short. Comes with band pic/art inner sleeve.
Peter Broderick One Hear Now (Paul Broderick): Funded by the Arts Council of Ireland, this set was created as a response to the work of the 91 year old New York-based Irish artist Brian O'Doherty. Broderick spend 16 hours in the Sirius Arts Centre in Cobh, alone, surrounded by O'Doherty murals, recording with organic and electronic instrumentation. The result is a piece that flows, experimental but not spiky, willing to glitch and jar, but also human and fuzzy, each piece a different view, with string drones or the human voice treated and abstracted.
Jerry Leger Time Out For Tomorrow (Latent): This Canadian singer-songwriter has one of those voices that listeners will find either find touching or irritating. There's a nasal, throat-closed quality, representing his emotion, that comes into his own, giving a longing to the lyrics, especially when the words have a hint of desperation. I'm a fan of Peter Perrett, so it suits me, and fans of Suede and Bowie will not be bothered either, although the singer he sounds most like is Greg McDonald (now of London alt-folkies Glymjack). Leger may be prolific – he's released many albums - but, with a rockin' feel and an underlying catchiness, alongside literary-leaning, thought-provoking and specific lyrics, Time Out For Tomorrow is one of his best.
Over The Top Orchester O.T.T.O. (Bureau): German duo Over The Top Orchester make homemade electronic instrumental music that's self-consciously kitsch but great fun. Alexander Arpeggio and Cid Hohner pay tribute to Seventies analogue kit and the electronic lounge of Klaus Wunderlich, as well as hints of more esoteric and techy 21st century fare. Featuring a tissing cheap drum pattern alongside much spacier ideas, the band claim to have finally made it on their local wedding band circuit. Given what's here, that seems doubtful, unless nuptials round their way are reefer-addled retro tributes to the Farfisa organ. If anyone recalls units such as Plone and… a similar Finnish band I cannot recall the name of… O.T.T.O. are on that wavelength. Comes on Mercury-coloured vinyl in photo inner sleeve.
Bella Boo Once Upon a Passion (Barnhus) + Laima Home (Deewee/Vinyl Factory)
Two fascinating electronically enhanced outings that have one foot on the dancefloor but one foot elsewhere. Kornél Kovács's Studio Barnhus label has developed a strong reputation in this territory and the latest from Gabriella Borbély – AKA Bella Boo – can only add to that. On double, minimally decorated with a muzzy photo of (presumably) Borbély DJing in a body-top in her living room, the music does the talking. A sweet song such as "Your Girlfriend" is built over deliberately pared back Linn-drum-style patterns, but there are as many cuts such as "Way Chill" and "Hotel Europa" which use loping house rhythms and cuddly melting effects to create a laid back 4.00 AM vibe. There are also beatsy experiments aboard too. On double and ear interest all the way, with a smart pink 18" x 18" pen-sketched poster of the rear cover art. Laima is Laima Leyton from São Paulo, now based in London, a member of eclectomaniac DJ-production unit Mixhell. Home was created with her husband and fellow Mixhell member Iggor Cavalera (once of Sepultura). It's a double with a difference. For one set, entitled Tonal, features Leyton dryly chatting over synth soundscapes and passages, while the second, Rhythmical, consists of drum patterns recorded by Cavalera. If you line them up right they can be played together but, with production by Soulwax's Dewaele brothers, they are also effective as sparse exercises in sound and poetics. Comes with info inner sleeves.
Miyasaka +5 Animals Garden (Alm/BBE) + ARQ Short Stories (Blow The Fuse Music) + Michael Janisch Worlds Collide (Whirlwind) + Erik Truffaz Quartet Lune Rouge (Warner Music) + Rōnin Arkestra Sonkei (Albert's Favourites) + John Coltrane Blue World (Impulse): London is in the midst of a jazz renaissance which, of course, the media being what it is, convinces our capital-centric arbiters of taste that the country as a whole is undergoing a similar revival. That remains to be seen, but what's undoubted is that there's an explosion of interest as this plethora of releases illustrates. First off, one from reliable crate-diggers BBE Records, the fifth in their series unearthing obscure Japanese Jazz (J Jazz Masterclass). Coming in a loudly pressed double set in a gatefold with full backstory notes, the four sides see drummer Takashi "Bear" Miyasaka lead his crew through four side-length tracks, back in the late Seventies. The sounds veer between danceable grooves and wild abstraction, sometimes in the space of a single number. The music certainly takes flight but the freeform passages may render it more suitable for jazz connoisseurs than beginners. Double bassist Alison Rayner has made it her business to represent women in the world of jazz, notably with her Blow The Fuse organization, which reaches its 30th birthday this year. Her own quartet ARQ created waves with their second album, A Magic Life, which announced an enthused creative leap forward for the group. This continues on the new double which bubbles with upbeat virtuosity, sometimes hitting a Dave Brubeck feel but equally capable of ripping with impressive jazz-rock guitar. They are particularly good at settling to sedate ambiance then combusting to melodic solos. US musician Michel Janisch is another bassist with a serious track record but his latest project goes at it heavier than ARQ. The butterfly-free trumpet of Jason Palmer and similarly unfettered sax of John O'Gallagher provide endless squiggles of colour but, actually, the album, on Janisch's own label, is grounded in the world of rock-leaning fusion of the type that was popular in the 1970s. Coming on double in info gatefold, it exudes driven energy for much of its length, although there are interludes such as "The JJ I Knew" which, while no less concerned with instrumental complexity, take the pace down. Comes on vinyl that looks like a giant bee has sneezed pollen onto a window pane. Swiss trumpet play Erik Truffaz became a name to contend with over 20 years ago for his late-Nineties run of Blue Note albums amalgamating a strong hip hop pop feel into his work and achieving crossover success. His latest has a warm electronic feel – a track such as "Et Two" sounds, for instance, a little like an extended instrumental version of Frankie Goes To Hollywood's "Welcome To The Pleasuredome" but with additional brass trillings leading it to jazz pastures. Elsewhere José James fronts the catchy slowie "Reflections" but, overall, Lune Rouge has more in common with electronica, mostly for a post-club crowd. Comes on double. Mark de Clive Lowe also came to prominence in the late 1990s when the New Zealand-Japanese pianist-DJ-producer made his mark on the east London post-hip hop scene. Now based in LA, the debut from his Rōnin Arkestra project was created with a who's who of the Tokyo jazz scene. There's nine of them and they all splurge in amongst each other creating a soft-edged sax-led fusion sound which, occasionally, on tracks such as the walking bass chugger "Elegy of Entrapment " has some oomph, but is more often about the drift and journey, the interweaving. Finally, let's finish with one from the long gone master himself. John Coltrane. The early Sixties was a key time for changes in film-making, the verité styles of the French Nouvelle Vague becoming fashionable in artier circles, such as those travelled by Montreal filmmaker Gilles Groulx. In 1964 he made a film called Le Chat Dans le Sac, about the demise of young love, and included Coltrane cuts on the soundtrack. What was not realised until recently is that those cuts derived from a session wherein Coltrane's classic quartet of the period (McCoy Tyner, Jimmy Garrison and Elvin Jones) performed revisions of extant cuts, notably "Naima" and "Village Blues". And here they are, cleaned up and committed to vinyl. It's one for Coltrane completists but still has enough to offer in terms of jazz in transition, attended to by a zen master. Recorded in 1964, it sees Coltrane playing with his catalogue, pushing at the boundaries but clearly relaxed rather than rending apart the seams. Comes in info inner sleeve.
Prince Fatty In the Viper's Shadow (Evergreen): Recorded in Brighton, mixed in Thailand, and riding the sun and spirit of both places, the latest from righteous reggae producer Prince Fatty is bulging at the seams with guest appearances by some of the genre's most respected vintage names. Big Youth, Cornel Campbell, Winston Francis and Earl 16 are all on board but the lesser known Shniece McMenamin makes a couple of equally striking appearances. The sound is big and has bounce, with an old school skank and lyrical pith. Comes in art/info inner sleeve.
Alice Cooper The Breadcrumbs EP (Ear Music): Let's face it, Alice Cooper's output became less of a draw when he drifted off into the world of light metal many moons ago, but in recent times he's been reconnecting with his beginnings, with his trash-punk origins in Detroit. This 10" EP, produced by Bob Ezrin and featuring Johnny "Bee" Badanjek from the Detroit Wheels, Grand Funk Railroad's Mark Farner and MC5's Wayne Kramer, continues the trend, and sees him effectively update his own "Detroit City" as well as offering up covers of tunes by MC5 ("Sister Anne"), Bob Seger, Suzi Quatro and Shorty Long. The tone is showbiz blues-rock with horns, hammy as hell, but the fun everyone's clearly having carries over to the listener. There's a sticker on the front explaining that it's a limited edition but, with 20,000 copies out there, I'd quibble that!
Trentemøller Obverse (In My Room): When Anders Trentemøller began to make his presence felt a decade-and-a-half ago he maintained a career on the fringes of techno and club culture but, as the year pass, it's clear that he's really more of a goth. His latest album, his fifth, a double which comes on white vinyl in gloomy, smudgy black'n'white cover art and inner sleeves, is perhaps his most wintery, mournful work yet. This isn't to say it's bad, just that one has to be in a particularly internal mood to by swept along by it. There are vocal tracks, including one featuring Rachel Goswell of Slowdive, twinkles of the ethereal rising from the minor key synth moodiness here and there, but mostly this room is proudly painted black, an electronic odyssey tinged with solipsistic sadness.
The Pretty Things The Final Bow (Snapper): Born of the same Sidcup Art College milieu as the Rolling Stones, The Pretty Things initially had a similar sort of success but, as the high Sixties exploded their popularity tailed off, despite having their most critically acclaimed album, the early concept piece SF Sorrow in 1968 (which is especially featured here). That they carried on right the way through until last year, when this live album of their final concert at O2 Indigo London was recorded, seems incomprehensible. 55 years! Perhaps their journey was so long because, rough, ready and raw, they were always a much-beloved live act, more so than on record. Held in high esteem by their peers, as is evidenced by the appearance of Van Morrison and Dave Gilmour here, their work often bears comparison to Paul Weller's fierier solo work. A double set on photo/info gatefold with biographical essays by the band's Phil May and Dick Taylor on the inner sleeves, depending on the listener, this set will either sound like a raucous blast of ragged blues rock pop or a career-spanning emotional trip through time.
HiFi Sean & Crystal Waters Heavy (Plastique) + David Mayer Skanda EP (Ouïe) + The Juan Maclean The Brighter the Light (DFA/PIAS): Some singles. First off, in 2016 DJ-producer (and long ago Soup Dragon) Sean Dickson fired out a not-heard-enough set of club cuts and dance-pop featuring a surprisingly heavyweight guest cast (Bootsy Collins, Yoko Ono, Suicide's Alan Vega, B52 Fred Schneider), followed by an equally tasty set of remixes. Amongst it was the track "Testify", featuring Crystal Waters, which became well-known on certain dancefloors, especially in the US. The pair follow it up with "Heavy", here on 7", which tips its lyrical hat to the strange times we're living in but is primarily a groovy gospel tinted house shuffler. If this is a taster for a new album, it bodes well. Suitably arriving on Ouïe, a label part-owned by supreme tribal percussion DJ don Martin Gretschmann – AKA Acid Pauli – the three-track Skanda 12" by German-Norwegian DJ-producer David Mayer has an A-side that boasts a couple of decent tribal cuts but it's on the flip that "Ourobos" is to be found, the real gold. Simple, it's bare bones drum stuff, but if you put your head in it, you'll get lost. Finally, not a single but a collection of 12" versions. I am not sure why but The Juan Maclean have never fully won me round. They sound like they should. Their combination of Moroder, Chicago house and New Order-ishness has legs and is thoroughly danceable, as is showcased herein on a re-edited, remastered career-spanning set, with the vocals adding another layer of appeal. In art gatefold in info inner sleeves, loudly committed to plastic, all fours sides are punchy and pacey.
Penguin Café Handfuls of Night (Erased Tapes) + Jo Quail Exsolve (Adderstone) + Jóhann Jóhannsson/Echo Collective 12 Conversations with Thilo Heinzmann (Deutsche Grammophon): Three albums that swim around the modern classical zone. First is the latest from Penguin Café, doyens of British minimalism, who successfully inherited the mantle of the Penguin Café Orchestra, son Arthur Jeffes resurrecting the idea of his father's work. Based on four pieces commissioned by Greenpeace in honour of the Antarctic penguins, the music has a sedate revolving elegance, a mesmeric quality, led by circling synth patterns, à la Mike Oldfield, with strings swooping melody in and out. Part of the brain just wants each piece to go on forever, until the being is completely subsumed. Jeffes has spent time in Antartica and the music successfully emulates that the icy white isolation and beauty. Comes with a 12" x 12" card photo/art/info insert. Jo Quail is mining unique territory. Playing an electric cello against stormy soundscapes to sometimes epic effect, she bridges a little explored terrain that lies between dark electronica, metal and classical composition. She recently launched her own Adderstone label and is going to work her way back releasing her previous output on vinyl, starting with last year's Exsolve. On double in photo/info gatefold, it has a grind to it that makes it meaty but her cello flits to the ceiling of the sound, providing sweetness, the balance of the whole having a cumulatively intriguing effect. Arrives on murky transparent vinyl thickly bespattered with black and fawn, a milky coffee explosion on an ink factory's windows. When Icelandic composer Jóhann Jóhannsson died last year at only 48 of an accidental drug overdose, the modern classical world was deprived of a rising talent who'd achieved profile in the world of cinema (notably the Arrival soundtrack). Here the Echo Collective, respected modern classicists in their own right for their work with Joep Beving and others, interpret a set of string works related to a project that was coming together at the end of Jóhannsson's life. Partly as a statement about the importance of the European Union, the wealthy art collector Richard Thomas commissioned a suite based around the work of Berlin painter and kingpin of smudge-art Thilo Heinzmann. Arriving in a gatefold that contains the back story in both English and German, alongside a 12" x 12" card print of a minimalist Heinzmann work called O.T., the music is solemn and elegiac, eyes closed and contemplative, violin and cello weaving something serious and usually sad.
Cult of Luna A Dawn to Fear (Metal Blade): These two decade-old Swedish metallers are not the usual. In fact, they're not really metal at all. Their music is a symphonic in scope without being pompous. At the heart of it is the interplay of clanging – rather than shredding – guitar, harmonizing with giant synth lines. Of course, the riffs are flayling about in there too when required, but A Dawn of Fear is much more tuneful than many would suspect. Apart from the vocals that are gargled death-style. Comes in gatefold, on double, with a sticker of the cover art and a 12" x 12" 20 page none-more-black lyric/murk-art booklet. Also, it's on vinyl that looks like smoke.
The Monochrome Set Fabula Mendax (Tapete): The Monochrome Set have been through multiple incarnations since they were a nearly-made-it band of the early Eighties and post-punk era. This time round they deliver a folky album that is, we're told, "based on manuscripts written in the 15th Century by Armande de Pange, a companion of Jehanne d'Arc (Joan of Arc)". The balance is a fine one but they get away with singing lines such as "Come and see my reliquary" because the voice is emotively indie and the music fuses ye olde roots flavours into something engaging. Oddly redolent of Morrissey even, in places. Comes in art/lyric inner sleeve on vinyl the colour of mist-laden Nordic pins in Autumn.
Simple Minds 40: The Best Of + In The City of Angels (BMG): A couple of big early arrivals for dad's Christmas (or maybe even granddad's?). One is a straightforward set of the hits and famous numbers on double in gatefold and silver vinyl, career-hopscotching its way through from "I Travel" to "Waterfront" to "Don't You (Forget About Me)" to the bombast of "Mandela Day" before the final disc's rediscovery of what people liked about them in the first place. It closes with their new single, a shiny, upbeat and poppy cover of King Creosote's "For One Night Only". The second album is kind of a boxset. In The City of Angels, on four records with a chunky booklet, covers some of the same ground at the Best Of but spreads its intent rather wider during a spiralling live set in LA's Orpheum Theatre a year ago. Simple Minds clearly still enjoy live shows and it shows.
Finally, a couple that have already been reviewed on theartsdesk but which are well worth having on plastic. Click through for full review.
65daysofstatic replicr 2019 (Superball Music)
Sheffield post-rockers hit form on their sixth album which has a biting electronic edge.
Jacques Greene Dawn Chorus (Luckyme)
Canadian DJ-producer Jacques Greene's second album is a floaty, occasionally throbbing lazy-rave.
We welcome any and all vinyl for review. Please hit thomash.green@theartsdesk.com for a postal address.
This stuff is like drugs without the drugs
Share this article