The Wasp Factory, Linbury Studio Theatre |

reviews, news & interviews
The Wasp Factory, Linbury Studio Theatre
The Wasp Factory, Linbury Studio Theatre
Yet another 'radical', cross-genre operatic collaboration comes a cropper
Thursday, 03 October 2013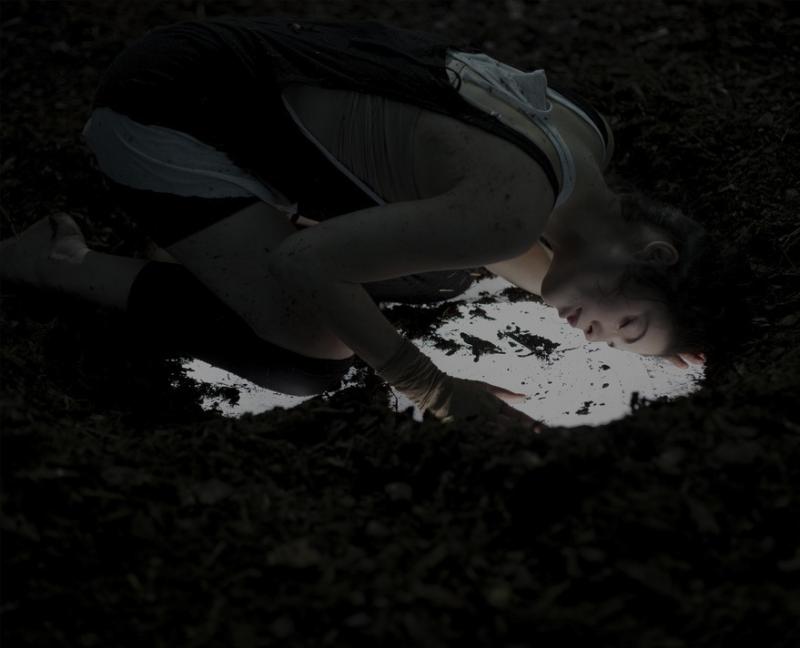 'Three female performers act out Frank's dark fantasies while writhing around in a pit of earth like worms'
A baby's brain is polished off by a throbbing welter of maggots. A field of sheep are on fire. A screaming child whose hands have been tied to a kite is flying out over the North Sea. How do you make an opera out of any of this? The answer of course is you don't. You leave this kind of thing to cinema or the novel. Opera is - contrary to popular belief - extremely bad at spectacle, especially if the aim is to terrify. Horror has never had much of a look-in as a genre in the art form.
So it was always going to be a challenge for composer Ben Frost and librettist David Pountney to transfer Iain Banks's richly horrific cult book
The Wasp Factory
to the opera stage.
The horror that propels the story forward was substantially cut by Pountney. Frank, the boy protagonist, is no longer the active sadist of the Banks novel, murdering his relatives in ever more elaborate ways, massacring animals with gruesome relish, seeking redemption through death like a trainee Richard Wagner. In the Frost remake he is a schizophrenic fantasist, who relates the basics and does little else. He is also a she – part of a plot twist that isn't much delved into in the opera and can only make sense if you've read the book. And she becomes they, as three female performers act out Frank's dark fantasies while writhing around in a pit of earth like worms.
The music could have saved the production's bacon had Frost stuck to what he does best
While it's probably wise that Frost and Pountney sidestepped any literal representation of the savagery, it does mean that you get little sense of the main attraction of the book, namely its graphic descriptions of death and destruction. The handy thing about opera is you get a second and third chance to tell the story if you at first fail with words. Visuals came most successfully to the aid of the work. Mirella Weingarten's simple but ever restless square crater of soil - which seeks to rid itself of the three figures crawling around in it - had its moments, especially when it was left to deliver its tableaux in silence.
The acting (which was being directed by Frost himself) was less interesting in the way it went through familiar hysterical motions. It was also wasteful of an element of the novel that is so effective: the way the boy behaves in most respects (outside of his murdering) quite normally.
The music could have saved the production's bacon had Frost stuck to what he does best. But his famous, attractively dense electroacoustic soundscapes – that hover seductively between noise, drone, ambient sound and pop - were fleeting. There were two glorious slabs of cleverly manipulated high and low sound at the start and end that seemed to suggest the act of boring into a brain.
But the rest of it chugged away in a pappy postminimal language orchestrated for a quintet of strings that came very close to backing-band territory and sounded suspiciously like someone attempting "to write an opera", rather than someone seeking to make the best sounds in response to specific sentiments faced. If we ignore the derivative, Bjork-like vocal lines - all shaped into very conventional aria, trio and recititative forms - the singers, Liselot De Wilde, Mariam Wallentin and Jordin Richter, did a good job.
Whether one thinks of Damon Albarn's Dr Dee or Nitin Sawhney's Entanglement, it is so often the most supposedly "radical", cross-genre collaborations that produce the most conservative results. The same has sadly happened again.
The music sounded suspiciously like someone attempting 'to write an opera'
rating
Explore topics
Share this article