Dave Gorman, Hammersmith Apollo |

reviews, news & interviews
Dave Gorman, Hammersmith Apollo
Dave Gorman, Hammersmith Apollo
Genre-inventing comic makes welcome return to stand-up roots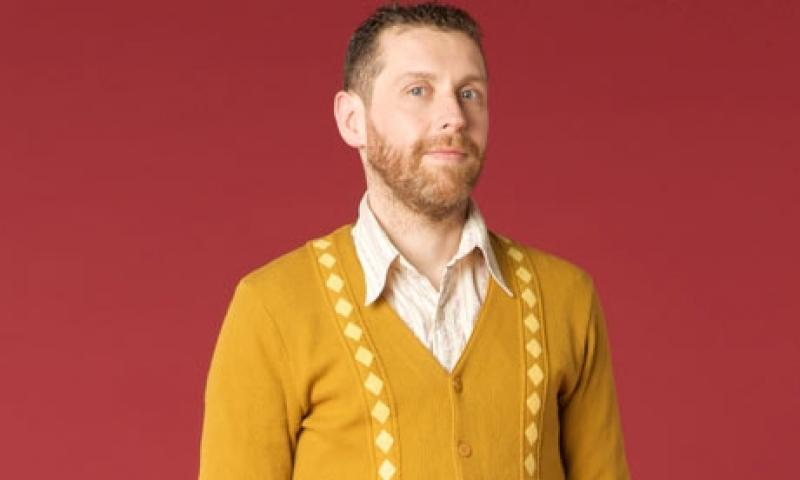 Dave Gorman: a warm presence on stage, the comic has a knack for storytelling
Dave Gorman, it could be said, invented a genre of comedy. His reality-based documentary tales - about hunting down people with the same name or finding unique Google searches - were meticulously researched and generously illustrated; he was the king of PowerPoint. But here he has returned to his stand-up roots and while the show has a title - Sit Down, Pedal, Pedal, Stop and Stand Up- it has no central theme and is not, like those before, delivered almost as a lecture.
It refers to the fact that earlier in the tour, in more clement weather, he was cycling between gigs; here, he merely cycles on to the stage on a child's bike.
It's good to be reminded of how good a stand-up Gorman is. He's a warm presence on stage and is a terrific storyteller, and even a reprise of some old material is to be welcomed, as many of the youngsters in the audience (there are quite a few) will never have heard it. It concerns the beauty of perfect, friendly and sociable numbers - material no other comic can nick, Gorman says - and shows that any subject, if written and performed with wit, can be funny. Besides, he knows what he's talking about; Gorman went to Manchester University to study mathematics, which I suppose explains his obsession with graphs.
The maths riff is extended and has a rather weak payoff, which is the template for the evening. Gorman is not a straightforward teller of gags, rather someone who draws in the audience with stories containing seemingly incidental detail and delivered layer upon layer. Just when the audience is rapt he punctures the moment by stopping where we least expect and the purpose of repetition and back references becomes obvious - close attention is repaid handsomely. Gorman throws in the occasional one-liner, too, and starts the evening with a very funny knob gag concerning his dad that is both clever and witty, when it could so easily have seemed pervy.
The stories - about losing his keys, being middle-class, the evolution of breakfast cereals, or why posh people are chinless wonders (it's because they don't have to fold their bed sheets... think about it) - are all pretty inoffensive. But then Gorman is a charmer and at 38 knows he is truly an adult because not only does he buy matching sets of towels, but he washes them before using them first. He rarely swears and it's only when he talks about the advertising industry that we see some passion and hear some cussing from the comic.
At more than two-and-a-half hours and with some overlong stories, this show began to overstay its welcome for me, but then Gorman did a piece of audience participation that his fans were clearly delighted to take part in. He pulled together so many threads of the show that one couldn't help but leave both laughing and marvelling at a piece of very well constructed comedy.
Explore topics
Share this article