Brian Wilson, Royal Festival Hall |

reviews, news & interviews
Brian Wilson, Royal Festival Hall
Brian Wilson, Royal Festival Hall
Summer's over - but the Beach Boy is back again re-imagining Gershwin
Saturday, 17 September 2011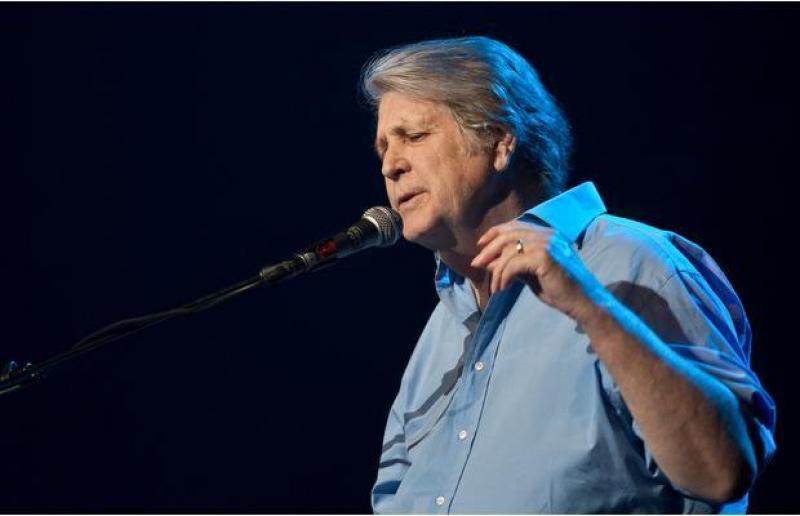 Brian Wilson: the pop genius is past his prime but gets a little vocal help from his friends
Summertime and the living is easy. Gershwin wrote it but it could almost be written by that apostle of California sun, Brian Wilson, who sung it with his band last night. Wilson wouldn't have come up with a line like "your daddy's rich, and your mama's good-looking" - a bit too knowing. Wilson's music was focused on surf, girls and cars, but had elements in common with Gershwin – working with brothers and burning out early, among other things.

Gershwin died at 38, and by 38, Wilson, a sensitive soul, one of the walking wounded of the psychedelic wars, was into a couple of decades of catatonic funk. But he came through, a bit shakily, and has had some triumphant gigs here at the Royal Festival Hall, performing
Pet Sounds
, and finally seeing
Smile,
the album he shelved in the Sixties, emerge blinking into the light in 2004, 37 years after being abandoned. So the venue has form for Wilson, and last night the first half was his reworkings of Gershwin numbers, the subject of his recent new album.
Wilson was centre stage at a keyboard lit like some Time Lord surrounded by a 14-piece band, including a five-strong string section who took most of the musical weight from him (two other keyboards) and while Wilson sang the majority of the lead vocals, for four or five numbers of a 40+-song set he ceded the difficult falsetto lead to right-band man Jeff Foskett on 'Wouldn't It Be Nice' and 'Don't Worry Baby' and let (excellent) keyboardist Darian Sahahanaja carry 'Darlin''.
His voice may not be the thing of glory it was in the Sixties, but its limitations being masked by the other singers in the band, the audience were willing to cut him some slack. We were, after all, in the presence of pop genius, and there is a sweetness to his vulnerability, and an inbuilt poignancy of this oldish man singing songs of youth and innocence, having been through the hell of mental illness.
The Gershwin material ended up being a fascinating hybrid – and included a couple of songs such as 'The Like In I Love You' which Gershwin left unfinished. More remarkable was the bluesy re-imagining of 'It Ain't Necessarily So' or the rock'n'roll romp of 'They Can't Take That Away From Me'. How many of the arrangements were by Wilson has been left unclear. At its best, Wilson brought out the tenderness behind the sophistication of Gershwin in lines like "S'wonderful that you should care for me."
The second half was more or less all hits, and explained - as if we hadn't already realised - why, for example, Paul McCartney saw Wilson as his main rival. Like the Beatles who went from "I saw Her Standing There" to
Sgt. Pepper
in four years, Wilson went from "I Get Around" to the baroque spirituality of "God Only Knows" and "Heroes and Villains" in the same period. As someone said, if you talk to God you are praying, if God talks to you, you are schizophrenic, but for a moment there before the voices in his head got too much, Brian Wilson did seem to be channelling some higher forces.
The most moving moment may well have been 'Do It Again' – "the waves of sunshine and the girls we knew". In fact, we're not going surfing together again. Daddy has taken the T-Bird away. Reagan with "Morning in America" tried to bring back the innocence but it was too late. Summer's over and it's not coming back - but for several songs we could believe in miracles.
Watch Brian Wilson perform 'They Can't Take That Away From Me'
There's a poignancy in this oldish man singing songs of youth and innocence, having been through the hell of mental illness
Explore topics
Share this article