Imagine: The Art of Stand-up, BBC One |

reviews, news & interviews
Imagine: The Art of Stand-up, BBC One
Imagine: The Art of Stand-up, BBC One
A documentary stuffed full of comic talent which tried to cover too much material
Tuesday, 20 December 2011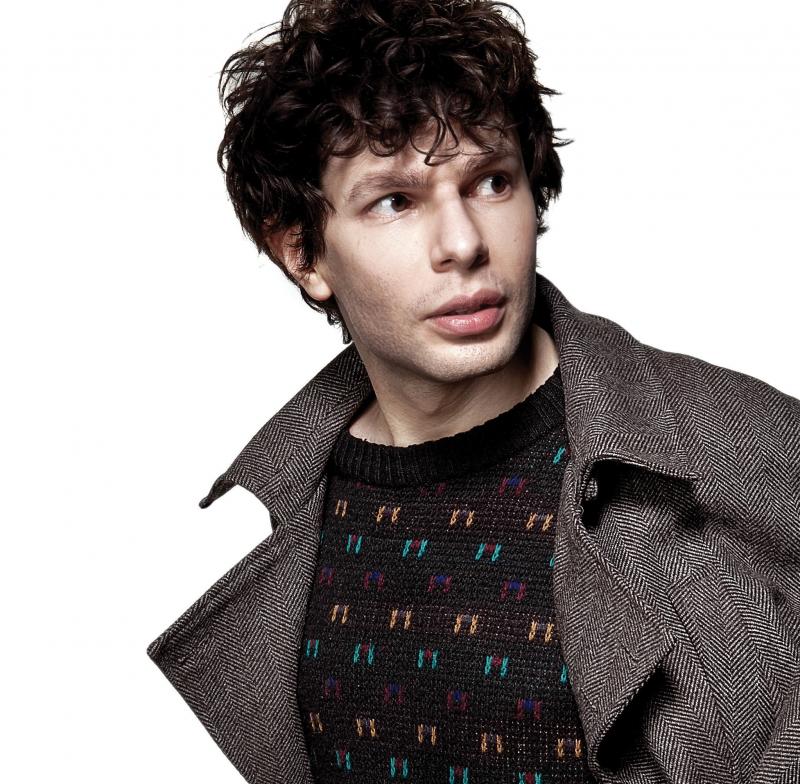 Simon Amstell talked about the dangers of comedy as therapy
What makes something funny? Why do comics stand on stage in front of strangers and try to make them laugh? Is any subject beyond a joke? What is the purpose of Alan Yentob? Those questions – OK, only the first three – were raised by Imagine's presenter in this, the first of a two-parter about the art of stand-up.
The documentary about comedy on this side of the pond (tonight's second part is about American stand-up) was stuffed full of comic talent – so full, indeed, that we saw unusually little of the presenter, although he still managed to shoehorn himself unnecessarily often into the programme, as is his wont. Luminaries of the comedy craft, including Billy Connolly, Frank Skinner, Dara Ó Bríain, Omid Djalili, Ed Byrne and, er, Jim Davidson gave their thoughts about their job, while clips of other comics, including Jimmy Carr, Frankie Boyle and the late, great Max Miller were used to illustrate numerous sections, given headings including "Beginnings", "The art of jokes", "the art of causing offence" and "The crowd".
The section on hecklers threw up incredibly divergent views but lasted about two minutes
So many people being interviewed for such a wide range of subjects made for a frustrating programme - big on contributors, short on import - even if the opening section, with quotes about why comics do stand-up, promised revelation. "It's like being able to fly," said Jack Dee, "You can say anything you want," said Simon Amstell, while Andi Osho, I suspect, came closest to explaining the buzz for performers: "I've heard it referred to 'the joke coke'," she said. As Ó Bríain added, as soon as he comes off stage he wants to go straight back on.
But while Yentob later talked revealingly with Amstell about comedy as therapy, one felt short-changed throughout because some terrifically interesting material was not being probed as deeply as it demanded. The section on hecklers, for example, threw up incredibly divergent views but lasted about two minutes. Djalili welcomed hecklers and thought they added something to his act, Davidson's advice to young comics was never to engage with them, while Connolly's view was, surprisingly, that hecklers show disrespect.
I would have liked also to see Boyle and Carr, two of our most deliberately offensive comics, talking about whether there were taboo subjects in stand-up (although I suspect they refused the opportunity to take part, and we simply saw clips of their work). As it was, we got thoughtful contributions from Paul Sinha, Chris Addison and Djalili, but they are stand-ups who know their audiences, how a joke will be heard and, most crucially, the value of irony. As American comic W Kamau Bell noted, "Irony is a very thin material, and rips and tears very easily."
A section I could have done without was about a comedy module on a course at the University of Kent, while the achingly intellectual contribution of Howard Jacobson added little (although he likes Roy 'Chubby' Brown, natch, and would prefer to see Jim Davidson rather than Ben Elton), but there was much to enjoy, including Skinner (pictured above) talking about the gig he did on the night Princess Diana died. "Are you going to do a minute's silence?" the club manager asked. "No, I'll integrate the silence into my act as I always do," rejoined Skinner. What a shame that so much talent was gathered but had so little time to explain their craft.
Imagine: The Art of Stand-up, part 2 is on BBC One tonight
So many people being interviewed for such a large range of subjects made for a frustrating programme
Explore topics
Share this article