2011: King Lear, Breaking Bad and Afro-Futurism |

reviews, news & interviews
2011: King Lear, Breaking Bad and Afro-Futurism
2011: King Lear, Breaking Bad and Afro-Futurism
A year of wonders from New Orleans, Morocco, and South Africa, and tales of the best blue crystal meth
Thursday, 29 December 2011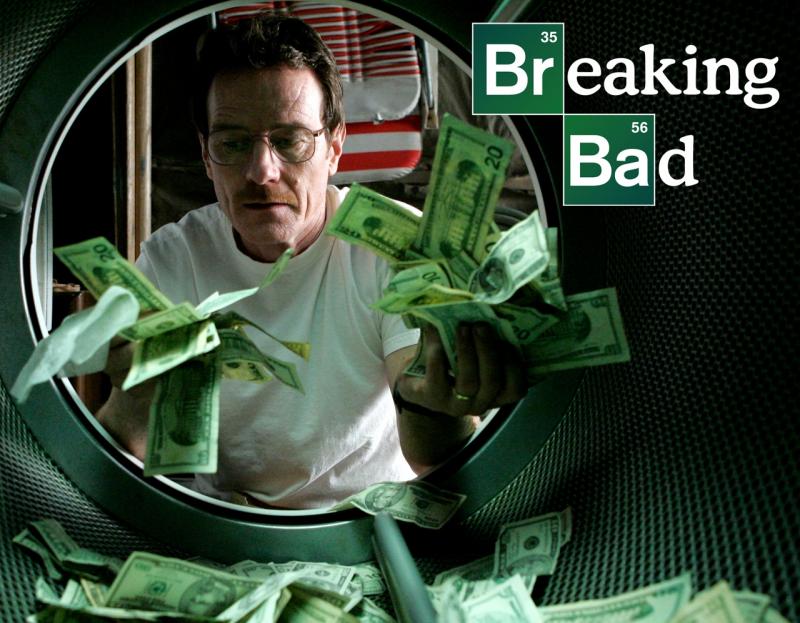 Breaking Bad: The best TV series since, like, ever
The Mayans say 2012 is The End, so this may be the very last round-up of the year. I saw possibly the best Shakespeare I've ever seen – a chamber version of King Lear at the Donmar Theatre directed by Michael Grandage with Derek Jacobi as the mad old King, presenting a perfectly credible mix of vanity, vulnerability, craziness and tenderness.
The final scenes with Lear and Cordelia were among the most affecting I've seen in a theatre.
I don't actually have a TV at the moment and I'm not really missing it. The television I watch these days tends to be either news viewed on a computer – Al Jazeera covered the Arab Spring better than anyone – or long form box-set American series like the wonderful Mad Men or Treme.
If certain art forms have had their historic peaks, jazz in 1959, for instance, these series are at their apex right now, none more so that the utterly brilliant Breaking Bad, the tale of a chemistry teacher who is given six months to live and decides to go into making crystal meth to provide for his family.
This premise spins us off into four series (I'm only on series three) of the most thrilling writing (by Vince Gilligan), acting and serpentine plots. Lead actors Bryan Cranston and Aaron Paul have unsurprisingly been showered with Emmys, so how come BBC or Channel 4 haven't picked it up? There's a great soundtrack album, too, and often surreal intros (see video above). If Shakespeare were alive today, wouldn't he be writing these series (or possibly Bollywood films, with all those family feuds, forbidden liaisons and mistaken identities)?
El Général, the Tunisian rapper, had probably the most impactful video of the year – his impassioned attack on the regime (see video below) was one of the main triggers of the Tunisian uprising and the Arab Spring in general. I was in Morocco in June for the Fez Festival Of World Sacred Music, where there was a real sense of things moving. What happens to all that energy we will have to see. Was it Mao or Chou En-Lai who said it was too early to make a judgement on the French Revolution?
African rap, not just from Tunisia, was a highlight, notably South African artists. They included Spoek Mothambo, who has a high-profile album Father Creeper coming out in March: Joy Division recreated 35 years on in Africa. There's some interesting multi-media Afro-futurism going on, too, like the Master Musicians of the Joujouka Interzone Project.
Watch "Control" by Spoek Mothambo
I followed the continuing adventures of Die Antwoord, too, the Afrikaans outfit who wound up everyone in 2010. Singer/rapper Yolandi is a superstar, and they have a new one out in February. For those who have dismissed them as last year's hype, apologies for showing that classic video again (see below). Newbies can marvel.
Watch "Zef Side" by Die Antwoord
Other musical enjoyments were a raft of top albums from female singers – Susheela Raman, Mara Carlyle, Kami Thompson and Feist. Jackie Oates made the folk album of the year. Reassessment: Doris Day was back in the charts in her eighties with new material - turns out she's a fine singer with a troubled life. Other albums of the year would have to include Phaedra's The Sea and the non-film soundtrack Rome by Danger Mouse and Daniele Luppi.
We lost a couple of great singers in Amy Winehouse and Cesaria Evora. From the classical world, I've been listening - too much for my own good - on dreamy afternoons to pianist Alexandre Tharaud's delicious Ravel albums after seeing him at the Sacred Music Festival in Cuenca. I discovered the writer Eduardo Galeano and his polemical but poetical books.
Place of the year: For me the most inspiring visit was to New Orleans – five years after Katrina, and it really seems that most musical city has come back. A triumph of the spirit, with fabulous food and great world-class bands playing in local bars.
2011 Highpoint: Arab Spring (Tunisia, etc)
2011 Lowpoint: Arab Spring (Syria, etc)
2012: Watch out for the anti-Olympics. Euro meltdown. Bring on those "next-level beats".
Watch a clip from Breaking Bad
If Shakespeare were alive today, wouldn't he be writing these series?
Share this article