Josh Ritter, Barbican |

reviews, news & interviews
Josh Ritter, Barbican
Josh Ritter, Barbican
The folk-rock singer from Idaho brings a fug of loveliness to London
Friday, 24 September 2010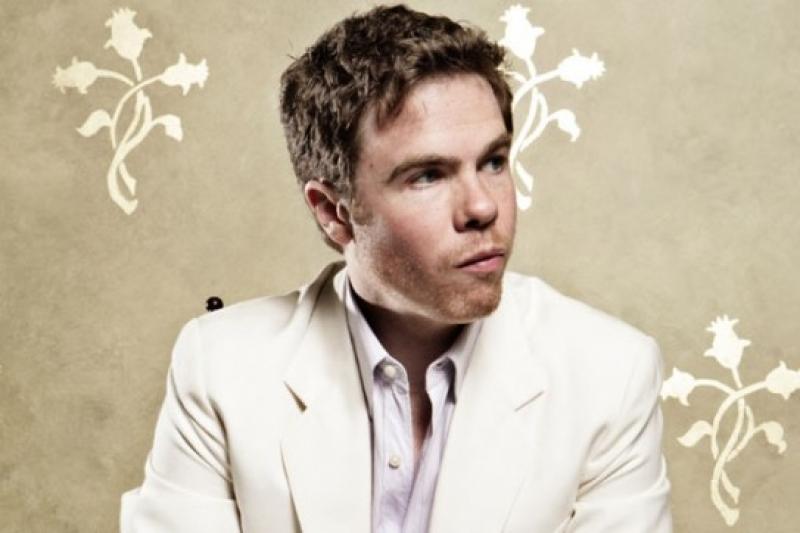 Josh Ritter: Great songs, shame about the joshing
This was a warm and convivial evening in the company of the American folky-rootsy-rocky singer and songwriter Josh Ritter. His band made a rich noise, and his voice was keen and true, almost every lyric clearly audible. At the end of this, the last night of Ritter's UK tour, the crowd – he seems to have a strong female following - were on their feet, and there were several calls of, "We love you, Josh!" from the stalls.
And the songs, in which myth and metaphor and stories from the old America summoned up a world of ships and wolves and death and love and mountains (and cars, too), were strong, melodic and vivid.
And yet, as I made my way home afterwards, although there was a tune running around in my head, I have to say that it wasn't one of his own songs, but his version of "500 Miles", which he had played towards the end of the show. Ritter has some top songs and a handful of proper tunes in his repertoire, having been releasing music for more than a decade, but none could touch the old folk standard for sweet wistfulness and simple melodicism. What was especially lovely about it was that it was sung as a duet with support act Dawn Landes, who had returned to the stage, and who also happens to be Ritter's wife; their voices dovetailed beautifully. Aww. It's still in my head now.
For the rest of the time, I was absorbed but not exactly bowled over, which was odd, because I'm a fan of this sort of music – rootsy, romantic, authentic, thrummy. Normally the hairs on the back of my neck are getting ready to prickle at the mere sight of a double bass and an acoustic guitar, but here they remained unmoved; the tunes didn't quite thrill me, the lyrics didn't really stir me. It all seemed a bit flat. Perhaps, too, it was Ritter himself, who had an irksomely cheery demeanour. Many of his songs dwell on dark themes and tell sombre stories, but here between songs he bounced across the stage like Tigger and grinned like Will Ferrell and generally, well, joshed and joked around and told some pretty lame stories. It was kind of annoying.
There were, however, moments in the show when my pulse quickened: the richly resonant "Orbital" and the romantic "Lantern" from this year's So Runs the World Away album; also, from the same album, "The Remnant", which Ritter performed solo with an acoustic guitar and entirely without amplification, which actually brought the song's lyrics – death, basically – into sharper focus. "Another New World", with its maritime setting and its echoes of Edgar Allen Poe, demonstrated his command of the narrative ballad. And "Kathleen" was fun, featuring something I've never seen done on a concert stage before: everyone in the band suddenly stopped and froze, the drummer in mid-beat, the guitarist in mid-strum, Ritter in mid-lyric, and held it like that for a minute or more. Impressive. I was, however, less impressed by his version of Neil Young's "Pocohontas", which he seemed to treat almost like a comic ditty rather than as a lament for the lost culture of the Native Americans.
Anyway, it all went down well with the crowd, who at the end were happy to join in with the finger-clicking and singing on "Wait for Love (You Know You Will)". By now the entire support band were on stage with Ritter and his gang, and the Barbican had become enveloped in a sort of fug of loveliness; finally, Josh Ritter waved enthusiastically, thanked us for coming, and bounced away.
Watch the video for Josh Ritter's "The Curse" (YouTube):