Shame |

reviews, news & interviews
Shame
Shame
Sexual exploits fill the emotional void in Brandon's life, until his sister comes to stay
Thursday, 12 January 2012
Brandon (Michael Fassbender) stares into the emotional void that sex cannot fill
When it premiered at the Venice Film Festival in September, Steve McQueen's second film, Shame, got rave reviews from male critics. Michael Fassbender (who played Bobby Sands in McQueen's splendid debut feature, Hunger) is brilliant as Brandon, a successful thirtysomething New Yorker. His screen presence is so appealing that one could ogle him for hours and if, indeed, that is his body sauntering naked past the camera, he is well hung as well as handsome.
Like
Hunger, Shame
explores bondage, but of a different kind: Bobby Sands was in prison, while Brandon is free but imprisoned by his addiction to sex.
The film is superbly directed and beautifully shot; so what's not to like? The characters and the plot. The characters are so stereotypical that the cliché undermines the whole enterprise. Brandon lives alone in a Manhattan high-rise because intimacy scares him witless; his longest relationship has lasted only four months and, although he can hump strangers like a demented rock drill, he fails to get it up for a sexy work colleague because she wants to connect emotionally as well as physically.
His sister (Carey Mulligan), on the other hand, is a feckless and needy bottle-blonde reminiscent of Marilyn Monroe. And while everything about Brandon is hard – from his chiselled features, toned body and sterile glass-and-steel environment – his sister is as soft, pink and squidqy as meringue. Called Sissy, the moniker given by school bullies to boys showing any sign of sensitivity or "weakness", she is obviously her brother's nemesis.
If I give the script the benefit of the doubt and see the siblings metaphorically as two sides of the same coin (together brother and sister would make a whole person, while separately each is a failure) I might forgive the caricatures; but most viewers will come away despising weak women and glorifying heroic, though flawed, men – their prejudices confirmed, in other words.
Then there's all the alienated sex. Brandon fills his emotional void with sexual exploits, whether it be devouring porn – his office computer is so awash with hardcore that it has to be sent away for "cleaning" – prodigious wanking, picking up women in the subway, pumping prostitutes, having sex in the street with a stranger or blow jobs in a gay dive. The soundtrack lurches from one extreme to the other – from Bach fugues to orgasmic moans and gasps – and while the sex is tastefully filmed, it is still distasteful since it consists of the anonymous rutting typical of porn movies, in which the man is cast as a high-performance machine functioning at full speed with no variables and the woman is an object that requires relentless drilling.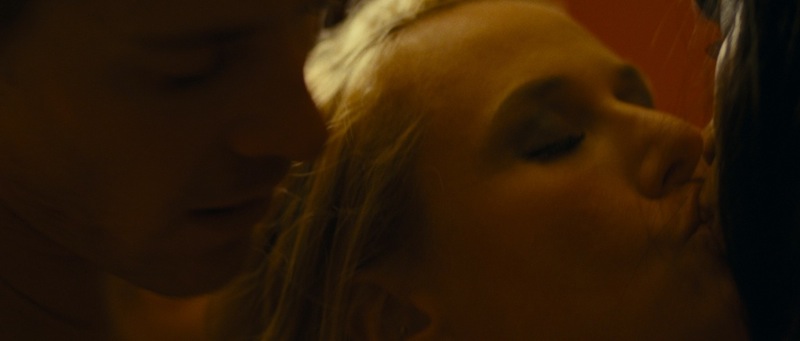 I've had lovers like that; afterwards, you feel like applauding their performance (with a slow hand clap) because you are more a witness than a participant – acted on, but not engaged with. And the problem seems to be growing: young women complain about boyfriends whose sex education comes from porn and so assume that girls like mechanical sex when, in fact, they find it supremely boring (no pun intended). Shame would have us believe that Manhattan is full of females eager for anonymous coupling.
Brandon manages to keep things under control (just) until Sissy turns up begging for emotional and financial support. The scene in which he grabs a baseball bat to confront the unknown intruder (Sissy in the shower) evokes classic images of the strong-man Hercules wielding a giant club and gay pin-ups who use phallic accoutrements to imply virility. And I'm sure that, as an artist, McQueen is aware of these precursors.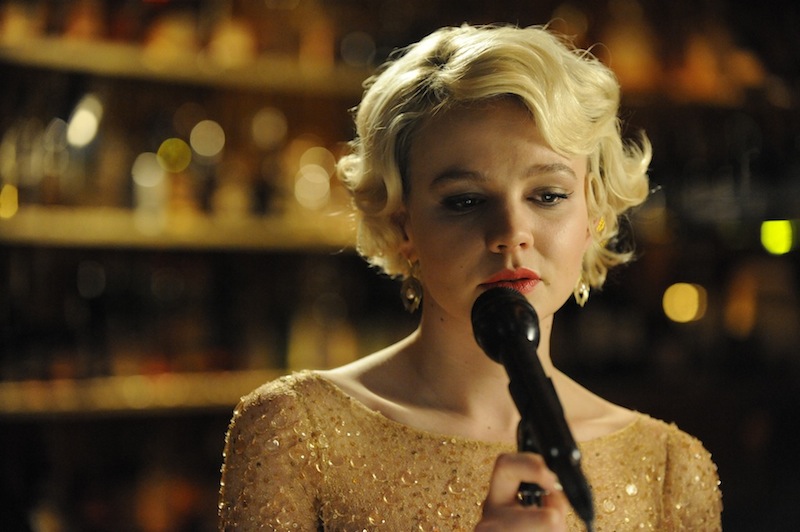 But Brandon's phallic weaponry proves no match for Sissy's naked vulnerability. The fulcrum of the film is a long, lingering close-up in which she sings "New York, New York" in a swish club for a clientele that includes Brandon and his boss. Her plaintive rendition brings tears to her brother's eyes and flips an emotional switch that he prefers to keep in the off position.
When he arrives home to find Sissy in his bed with his boss, it's the last straw; after much wall-punching, he escapes into the night to release the tension with a long, hard jog. When she later snuggles up beside him in bed, Brandon freaks out. Whereas her need for brotherly love is innocent, his feelings are clearly incestuous; it's his attempts to avoid his illicit desire that drives him into the arms of strangers and sex workers.
Who, though, is Shame meant for? McQueen co-scripted the film with Abi Morgan, who wrote The Iron Lady. I can see it appealing to predatory young men but, despite Michael Fassbender's good looks, for women it is a dispiriting experience. Saving the day are McQueen's inspired directing and Fassbender's powerful acting; he comes across like a grenade with a faulty pin, in danger of exploding at any time.
And there are some superb shots. While eyeing a young woman on the subway, Brandon's face is briefly transformed into a pallid, out-of-focus blur resembling a skull and, later, when desperately trying to climax with two prostitutes, his features distort into an anguished mask that similarly resembles a death's head - though here it's acting genius rather than technical wizardry that produces the chilling effect.
Instead of exploring the fascinating and taboo subject of incest, Shame focuses on the alienated sex that Brandon uses to divert attention from his real desires. And his depressingly familiar solution is the film's downfall – except, that is, for porn addicts everywhere.
Shame is on general release from Friday, 13 January
Watch the trailer to Shame
Brandon fills his emotional void with sexual exploits - devouring porn, wanking, pumping prostitutes, having sex in the street with a stranger or blow jobs in a gay dive
rating
Share this article