Russian Ballet Icons Gala: Celebrating Anna Pavlova, London Coliseum |

reviews, news & interviews
Russian Ballet Icons Gala: Celebrating Anna Pavlova, London Coliseum
Russian Ballet Icons Gala: Celebrating Anna Pavlova, London Coliseum
Tip-top stars put on their best to impress the ghost of Ivy House in Golders Green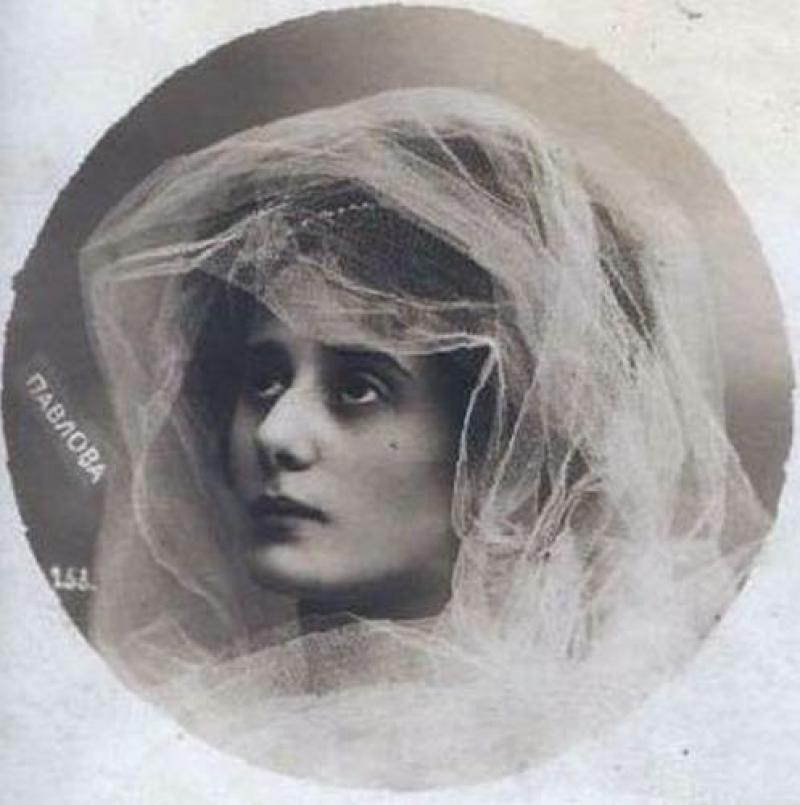 Anna Pavlova in 1911
Fokine, the founding choreographer of the Ballets Russes, wrote on Anna Pavlova's death, "Pavlova will be the dream of many generations, a dream of beauty, of the gladness of movement." The superb array of international stars of ballet last night showing up at the Coliseum to honour Pavlova a century later had to set you thinking, all over again, about why this particular ballerina remains worldwide the epitome of what people imagine about the ballet.
Pavlova had miserable beginnings - she was the illegitimate child of a laundry-woman in St Petersburg, and once she entered the ballet world she never left it, dancing and dancing, around the world and back again, mesmerising millions of ignorant spectators, touching each person individually, making them feel they'd seen a miracle.
For British ballet she was the source, showing that the motive of ballet's strict classical demands was dancing - the verb as an action, "the gladness of movement". This was probably the only way to look at last night's cornucopia, with the Russians headed by Uliana Lopatkina, Alina Somova and Svetlana Zakharova, the British by Alina Cojocaru and Tamara Rojo, stars from Paris, Italy and New York, and the excitement of the two finest young British émigrés from Russia and Ukraine, Sergei Polunin, formerly of the Royal Ballet, and Vadim Muntagirov of English National Ballet, both no doubt quaking in their shoes before such an overwhelmingly Russian audience.
Below: Alina Cojocaru, Alina Somova, Svetlana Zakharova, Tamara Rojo
Fifteen numbers swept lavishly by (organised splendidly by ENB's director Wayne Eagling with Ensemble Productions), interspersed (less splendidly, to butchered music) by many photos and snippets of Pavlova. The choreographers were British, Russian, French, Spanish, Chinese, Italian, American. The choreography ranged from what Pavlova knew at the Imperial Ballet - classics - to dubious contemporary preferences of the guest stars, which is very Pavlovian. One glaring absence: the choreographer who practically made Pavlova, Michel Fokine. Not even The Dying Swan, the calling card he made for her - given in music only.
But then you could imagine (Trocks-style) all the ballerinas stabbing each other beforehand to grab the plums. Perhaps they tossed coins. Somova won Giselle, Paris's Myriam Ould-Braham won Swan Lake, Rojo won Raymonda, Lopatkina won the impersonation of Pavlova herself.
You couldn't say any of these beauteous creatures is Pavlovian. You probably couldn't even swear that Pavlova would stand out if she were time-warped to our stages. Technique has changed, bodies have changed, mime, social manners and personal style have all changed, since she died in 1931. Particularly bodies, which on today's female dancers are bony, whippy, almost bustless, with etiolated legs, and shoulders that have never wriggled to the chivalrous touch of a gentleman reverently wrapping them in a shawl.
The gladness of movement came in Rojo's effervescent Raymonda duet with Polunin, Cojocaru's evanescent melancholy as Neumeier's La dame aux camélias, Lopatkina's aristocratic Russkaya (pictured right) and her breathtakingly graceful Pavlova ballet-class, another Neumeier number.
Zakharova was the definition of litheness in a modern-ballet Nacho Duato duet with Andrey Merkuriev remarkable only for the haunting voice of María del Mar Bonet (see video at end), and Evgenia Obraztsova, one of the Mariinsky's softer-gleaming stars (now gone to the Bolshoi), danced a Bayadère solo that surely, in its extruded, high lines and testingly slow balances on pointe, was nothing like the impression Pavlova and her generation could have made.
More revealing was that eternal surprise girl, Alina Somova, the queen of extreme, who in a rather disengaged Giselle with the listless David Makhateli of the Royal Ballet showed in the silken expressiveness of her upper body and free-moving arms a gladness of movement hauntingly close to that in the Pavlova clips. Russian upper-body teaching, it'd appear, hasn't altered much since the 19th century, even if the leg skills are unrecognisably altered now.
The audience curtain call clapometer was sound. Loudest cheers came for Cojocaru, Lopatkina and the Rojo-Polunin duo - he and Muntagirov, who danced Manon with Daria Klimentová, both showed that richer, softer grace that England bestows on Russian-trained male dancers, and which makes the audience warm to their character-playing.
This is a lesson still not learned by even such gifted Bolshoi dancers as Viacheslav Lopatin, who danced Le Corsaire at the start with eager exactness (some fabulous deep-sinking kneebends), but whose face was screwed up in rather offputting concentration, as if doing a job of work rather than speaking to the audience. A pair from Germany, Iana Salenko and Marian Walter, were fresher and more communicative in John Cranko's Romeo and Juliet balcony scene.
The goldfish seemed to be swimming round and round the bowl, admirably well, while Rojo twanged her body to the music of the guqin
Rojo brought choreography up to date by unveiling a hyper-articulate new Chinese duet for herself and a goldfish. The goldfish seemed to be swimming round and round the bowl, admirably well, while Rojo twanged her body exotically to the music of the guqin - a sort of L'après-midi d'un poisson. A gala number is no way to judge, but Fei Bo looks like a young choreographer with a lot of interesting language to deploy.
Lucia Lacarra, Giuseppe Picone (ex ENB long ago, now American Ballet Theater) and Maxim Beloserkovsky (also ABT) proved fine performers in awful choreography, Beloserkovsky in harness with his wife Irina Dvorovenko, who could hardly be seen under a white skirt the size of Leicester Square. Doughty, if sometimes approximate playing by the English National Ballet orchestra under Valery Ovsyanikov, but overall a handsome and thought-provoking demonstration that Pavlova's values remain prized just about enough not to worry.
Watch María del Mar Bonet sing "Bir Demet Yasemen", the song on which the Duato duet Cor Perdut is based
She danced around the world and back again, mesmerising millions of ignorant spectators, making them feel they'd seen a miracle
Explore topics
Share this article