Headhunters |

reviews, news & interviews
Headhunters
Headhunters
Nimble Norwegian thriller pits brain against brawn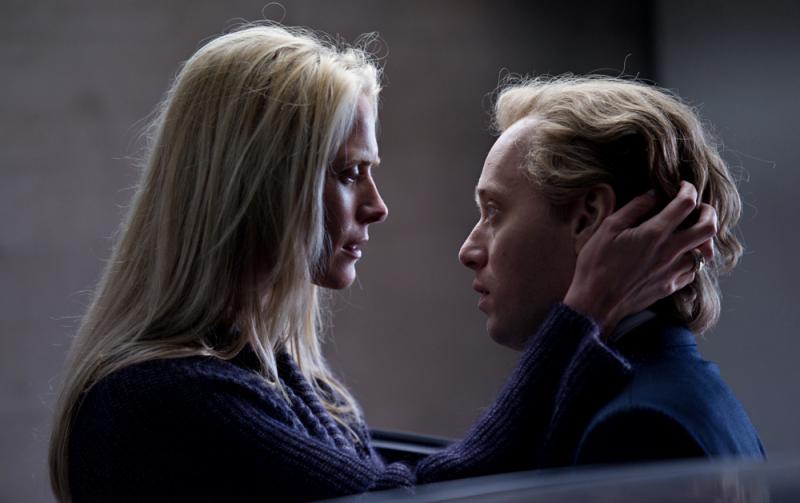 Synnøve Macody Lund and Aksel Hennie star in a stylish adaptation of Jo Nesbø's bestseller
Despite being called Roger Brown, the protagonist of Morten Tyldum's wickedly stylish and knowing thriller (adapted from Jo Nesbø's bestseller) is Norwegian, and earns himself a comfortable living as a corporate headhunter. Prowling the coolly minimalist boardrooms and restaurants of a seemingly recession-proof Scandinavia, Brown (Aksel Hennie) tracks his fat-cat candidates with smarmy knowingness, congratulating himself on his mastery of his own private game.
Yet for all his oily skills, Roger is also living way beyond his means, and has developed a lucrative sideline as an art thief to boost his income. Part of his technique is to quiz his jobseeking candidates on their tastes in art. Then he slips away and steals their collections, with some assistance from his guns-and-hookers-crazed friend Ove (Elvind Sander, pictured below), thoughtfully replacing the missing masterpieces with forgeries serviceable enough to go unnoticed until long after the trail has cooled.
His winnings are sunk into his outrageously stylish home, a work of art in itself, and into the new art gallery launched by his beautiful blonde wife, Diana (Synnøve Macody Lund). Diana is Roger's Achilles' heel, impossibly desirable and (in his mind) unreachable. She wants children, but he's neurotically unable to oblige her. She's also very tall, while he, as he uneasily reminds us, measures only 1.68 metres. He consoles himself by bonking his significantly lower-rent mistress.
Roger's facade survives intact until he tries to recruit the wrong candidate for a top job with a GPS tracking company. He's Clas Greve (Nikolaj Coster-Waldau, pictured below, familiar from HBO's Game of Thrones), who not only has the perfect background as a Special Forces veteran working for a specialist surveillance company, but also happens to possess a fabulously rare Rubens painting. Roger's attention is fully engaged, but when he pays a clandestine visit to Greve's apartment, it becomes apparent that the headhunter is about to become the headhunted. The prevailing decorum of the story is ripped away, and the film becomes a hair-raising, and sometimes blackly hilarious, account of Roger's desperate attempts to evade the predatory Greve, who has already bedded his wife and now sets about stealing his life.
Roger's frantic quest for survival requires the systematic tearing down of everything he's been so far. As the plot zigzags violently onwards, Roger is shorn of his girlish curls to reveal a scarred and battered scalp, is mauled by a mastiff, and has to hide from his pursuers by submerging himself in shit and breathing through a cardboard tube (think Slumdog Millionaire, and then some).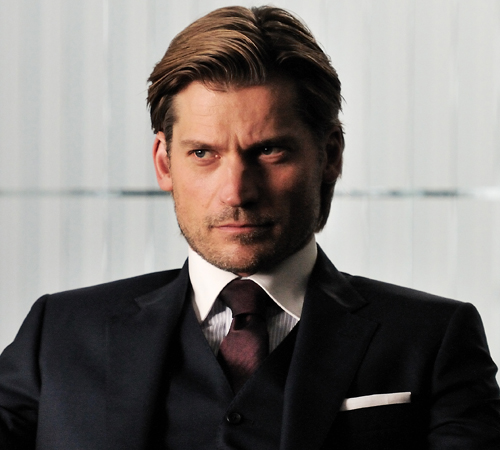 All the while his implacable foe just keeps on coming, and there's even a droll riff on Steven Spielberg's Duel when Greve comes bearing down on his quarry behind the wheel of a giant articulated truck. Yet, though he's crushed and humiliated, Roger isn't quite finished, and ultimately finds enough grit and ingenuity to stage a fight-back. It turns out that dead men can be persuaded to tell highly persuasive tales.
Headhunters works a treat at a crisp 98 minutes, though if it was any longer the cynical moral vacuum at its core might start to overwhelm it. The contrast between the chisel-jawed action man Greve and the mousy Brown imparts an odd-couple spin, and there are enough quirks of character and motivation to ensure that any lurking genre clichés are picked off before they get anywhere near centre stage. It's another feather in the cap of production company Yellow Bird, makers of the Stieg Larsson Millennium movies, as well as the English and Swedish versions of Wallander. It looks like we're playing by Scandi rules nowadays.
Headhunters is on UK release from Friday, 6 April
Watch trailer for Headhunters
When Roger Brown visits Greve's apartment, it's apparent that the headhunter is about to become the headhunted
rating
Explore topics
Share this article