DVD: La Grande Illusion |

reviews, news & interviews
DVD: La Grande Illusion
DVD: La Grande Illusion
Jean Renoir's anti-war masterpiece is equally concerned with class conflict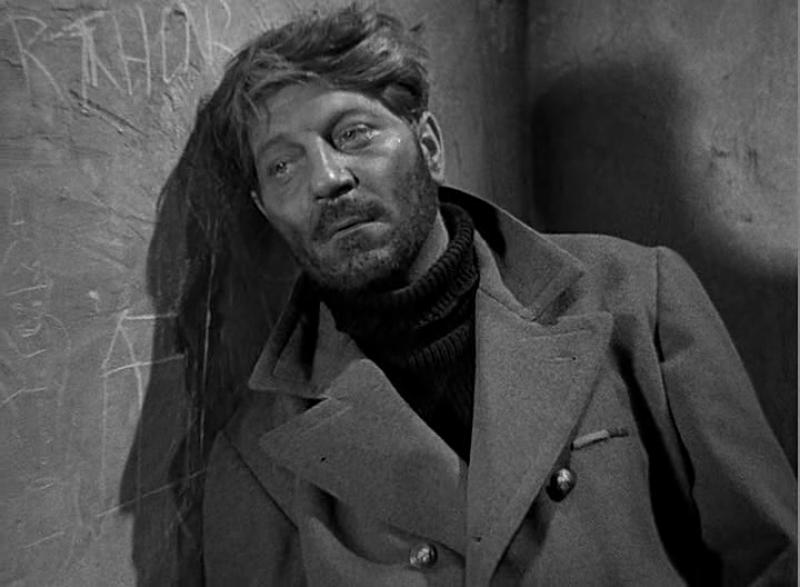 Jean Gabin as Maréchal in the cooler in "La Grande Illusion"
Although only a couple of shots are fired in Jean Renoir's 1937 La Grande Illusion, its stature as one of the greatest of anti-war films is unquestioned; perhaps only All Quiet on the Western Front (1930) and Paths of Glory (1957) are comparable.
Renoir's film, though, is also a disquisition on the insurmountability of the barriers that divide men of different classes, religions, and ethnicities. National allegiances may count the most in wartime, but in peacetime it's illusory that men who've fought together will stick together if they hail from the opposite ends of society. By 1937, the idea that the Great War had been "the war to end all wars" was also illusory.
Set mostly at the time of Verdun in 1916, the film follows a handful of French officers in a regular German POW camp who build a tunnel, only to be moved, on the eve of their escape attempt, to a forbidding medieval castle under the command of a spinally damaged former air ace, von Rauffenstein (Erich von Stroheim in his Teutonic pomp). It was the latter who, offscreen in the first act, shot down two of the Frenchmen, Lieutenant Maréchal (Jean Gabin), an earthy Paris mechanic, and his languid aristocratic captain, de Boeldieu (Pierre Fresnay).
At no point is the drama preachy or didactic
At the castle, de Boeldieu bonds with his fellow toff von Rauffenstein – they once attended the same race meet at Aintree and dated the same girl from Maxim's, as they remind each other in mock plummy English accents – even as de Boeldieu plots a perilous rope escape with Maréchal and the nouveau riche Jewish officer Rosenthal (Marcel Dalio). De Boeldieu soon refuses to go with them, perhaps for suspect social reasons as much as for his recognition that his kind will have no place in the post-war world.
Instead, he plays a heroic part, drawing German fire away from the two escapees. In the sweet but melancholy final section, Maréchal and a young German war widow (Dita Parlo) with a little daughter fall in love, but the probability of their coming together after the war seems as unlikely as the probability of Maréchal and Rosenthal staying friends.
Cinematographer Christian Matras used a fantastic array of silky dolly shots, pans, and tracking shots that draw attention to the spirit of resignation in which Renoir made the film. Realistic though it is, we are made conscious, as we watch, that he is commenting ruefully on the forces that keep wealthy and poor and Jews and Christians apart. There is even a scene in which a black French soldier in the castle is snubbed by one of the main characters when he shows him some artwork he has made. At no point, however, is the drama preachy or didactic. An antic scene in which prisoners play penny whistles en masse to irritate and distract the shirty German guards is delightful.
Rereleased in cinemas last Friday and due on DVD and Blu-ray on 23 April, La Grande Illusion (the director's biggest hit) has been remastered from the original camera negative and looks pristine. The DVD includes two of Renoir's silent experiments, Sur un air de Charleston (1927) and La petite marchande d'allumettes (1928, The Little Match Girl), both starring his wife Catherine Hessling. There are also two introductions, one by the master himself (in crackling form in his mid-sixties in 1958) and the other by the critic Ginette Vincendeau, who crisply explains the genesis of the movie and why it's timeless.
Watch the trailer to La Grande Illusion
Renoir comments ruefully on the forces that keep wealthy and poor and Jews and Christians apart
rating
Explore topics
Share this article