Robin Gibb, 1949–2012 |

reviews, news & interviews
Robin Gibb, 1949–2012
Robin Gibb, 1949–2012
Farewell to the distinctive Bee Gee and songwriter, who has died at the age of 62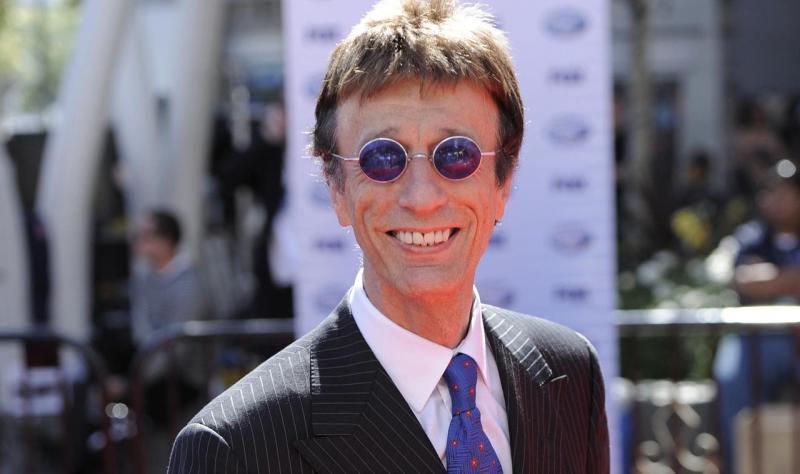 Robin Gibb: his natural vibrato was integral to the Bee Gees sound
The death of Robin Gibb was announced last night. He had been diagnosed with cancer following surgery for a blocked intestine in 2010, when it was discovered that he had cancer of the colon. This April, it was announced he had contracted pneumonia. His death leaves brother Barry as the only surviving Bee Gee.
Although influenced by The Beatles, The Bee Gees did, in time, become as big. From the beginning, Robin's distinctive, soulful and emotional voice was always crucial to their edge. Scissor Sisters' Jake Shears said of Robin, "You are and forever will be a massive influence and inspiration".
Brought up on the Isle of Man and in the north of England, Gibb moved from Manchester with his family to Brisbane, Australia in 1958. As The Bee Gees, Robin, Maurice and Barry were first seen performing on Australian TV in 1960. Their debut single was issued in 1963. They returned to Britain in 1966 and after a false start with the single "Spicks and Specks" racked up an incredible run of hits including "New York Mining Disaster", "To Love Somebody", "World" and "Words".
But their success – and staying power – did not seem assured. Robin left in 1969 for a solo career. After the album Robin's Reign and the hit "Saved by the Bell", he returned to The Bee Gees in 1970. What ensured The Bee Gees' longevity and legacy were not the Sixties's hits but their incredible talent – together and apart under the Bee Gees umbrella – as songwriters, as well as their innate ability to change with the times.
Their first American chart topper was 1971's "How Can You Mend a Broken Heart". America, and its music, would become their focus. After Ahmet Ertegün of Atlantic Records teamed them with soul producer Arif Mardin they moved to Florida in 1975. "Jive Talkin" and "Nights on Broadway" meant America was theirs. Their manager Robert Stigwood was behind the film Saturday Night Fever and their involvement meant disco was theirs too. After this, they wrote songs for – and were instrumental in rescuing the careers of – Diana Ross, Dionne Warwick and Kenny Rogers.
Robin though issued a trio of solo albums in the Eighties, and went on to issue Magnet in 2003. A solo tour followed. Most recently, despite being extremely ill, he worked with his son RJ on The Titanic Requiem. An extraordinary talent, his departure leaves a gaping hole.
Robin Hugh Gibb: 22 December, 1949 – 20 May, 2012
See Robin Gibb videography overleaf
The promotional film for The Bee Gees's "World"
The promotional film for The Bee Gees's "I've Got to Get a Message to You"
Robin Gibb performs "Saved By The Bell"
The promotional film for The Bee Gees's "Jive Talking"
The Bee Gees perform "Nights On Broadway"
The promotional film for The Bee Gees's "Stayin' Alive"
The Bee Gees perform "Woman in Love" and "Guilty"
The trailer for Robin Gibb's The Titanic Requiem
Robin Gibb's distinctive, soulful and emotional voice was always crucial to The Bee Gees's edge
Share this article