BLINQ, Ronnie Scott's |

reviews, news & interviews
BLINQ, Ronnie Scott's
BLINQ, Ronnie Scott's
The vocal quartet and virtuoso pianist Gwilym Simcock deliver auditory thrills by the bucket load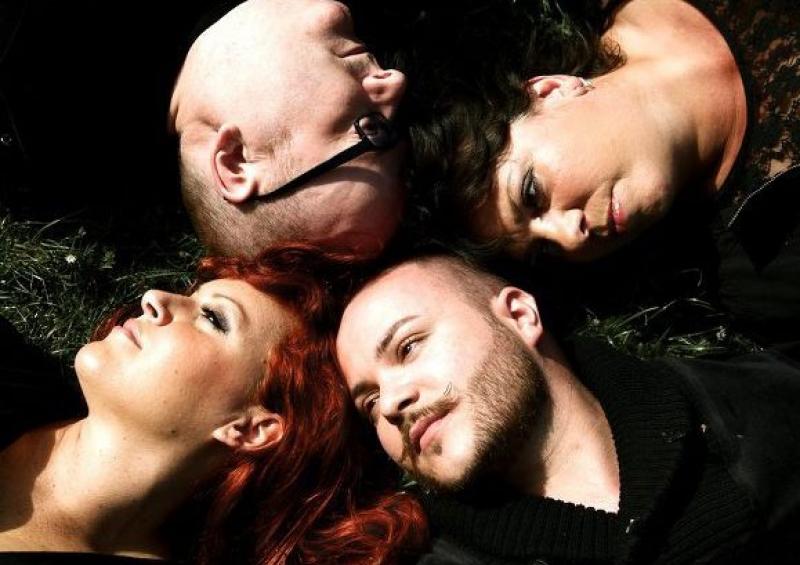 From balladeering to beatboxing: the voices of BLINQ
If this gig by the new vocal supergroup, BLINQ, had to be summed up by a musical expression, then poco a poco crescendo would fit the bill rather nicely. The group, Brendan Reilly, Liane Carroll, Ian Shaw, Natalie Williams, plus the Mercury Prize nominated virtuoso pianist, Gwilym Simcock – what's wrong with a bit of BLING? – gave their first ever performance at Ronnie Scott's last August.
Despite not having clocked up many miles on their musical pedometer, last night the quintet delivered auditory thrills by the bucket load.
Balancing the BBC Jazz Award winners Shaw and Carroll on the one hand, and the soul stylings of Reilly and Williams on the other, the first set ranged from Bobby McFerrin to Jaco Pastorius, with standards ("Time After Time") and originals (Shaw's touching "Let's Stay 42") being stirred into the mix. Simcock's dazzingly inventive arrangements may not have always turned out quite how he wrote them – hey, what would jazz be without a little improvisation, right? - but the sheer ebullience of the close harmonies, scatting and occasional beatboxing (courtesy of Williams) swept the audience along.
Simcock's beautiful watercolour transitions from one song to the next were a delight
The second set kicked off with "The Olden Days", a winning collaboration between Williams and the London-based pianist and composer, Tom Cawley (Curios) which looked back in fondness at a pre-mobile phone world. The self-styled "Balladodyssey" that followed, with each singer taking a solo spot in turn, proved a masterstroke. Carroll's scene-setting tale of unrequited love, Noël Coward's "Mad About the Boy", was an amazing twilight zone of harmonic ambiguity and heart-on-sleeve emotion.
Seguing seamlessly from revue to musical, Williams then delivered a wonderfully understated performance of "With Every Breath I Take" (from City of Angels), before passing the baton to Reilly. The LA-born singer dusted down the gorgeous Peggy Lee/Johnny Mandel song "The Shining Sea", covered by everyone from Vic Damone to Stan Getz, although perhaps most famously of all by Tony Bennett. It was left to Shaw to round things off, which he did exquisitely with "My Foolish Heart", another (Oscar-nominated) song famously covered by Bennett on his classic date with pianist Bill Evans. Simcock's beautiful watercolour transitions from one song to the next were a delight.
Following Reilly's pleasingly warm-toned "Little Black Raincloud", it was time to mainline a slice of Tapestry. "Do you like Carole King?" Shaw asked. "She couldn't make it", before the quartet launched into a crowd-pleasing blast through the King/Goffin classic "(You Make Me Feel Like) A Natural Woman" – or natural yoghurt, as Shaw insisted - with Carroll giving Simcock a well-earned break from piano duties. The evening then took a quite unexpected turn as Shaw and Reilly brought the house down with their riffing exchanges in an entirely a cappella Jungle Book triptych which saw "The Bare Necessities" framing "I Wanna Be Like You". Let's be honest, you really can't beat a Disney soundtrack.
It was then back to the fulsome textures of the quintet for "I Wish I Knew", by which time singers and pianist were really cooking. The encore came from the Lambert, Hendricks and Ross songbook, a supremely confident and swinging "Centrepiece".
Listen to Lambert, Hendricks and Ross perform "Centrepiece"
Carroll's scene-setting tale of unrequited love was an amazing twilight zone of harmonic ambiguity and heart-on-sleeve emotion
Explore topics
Share this article