Gwilym Simcock, Queen Elizabeth Hall |

reviews, news & interviews
Gwilym Simcock, Queen Elizabeth Hall
Gwilym Simcock, Queen Elizabeth Hall
The London Jazz Festival goes choral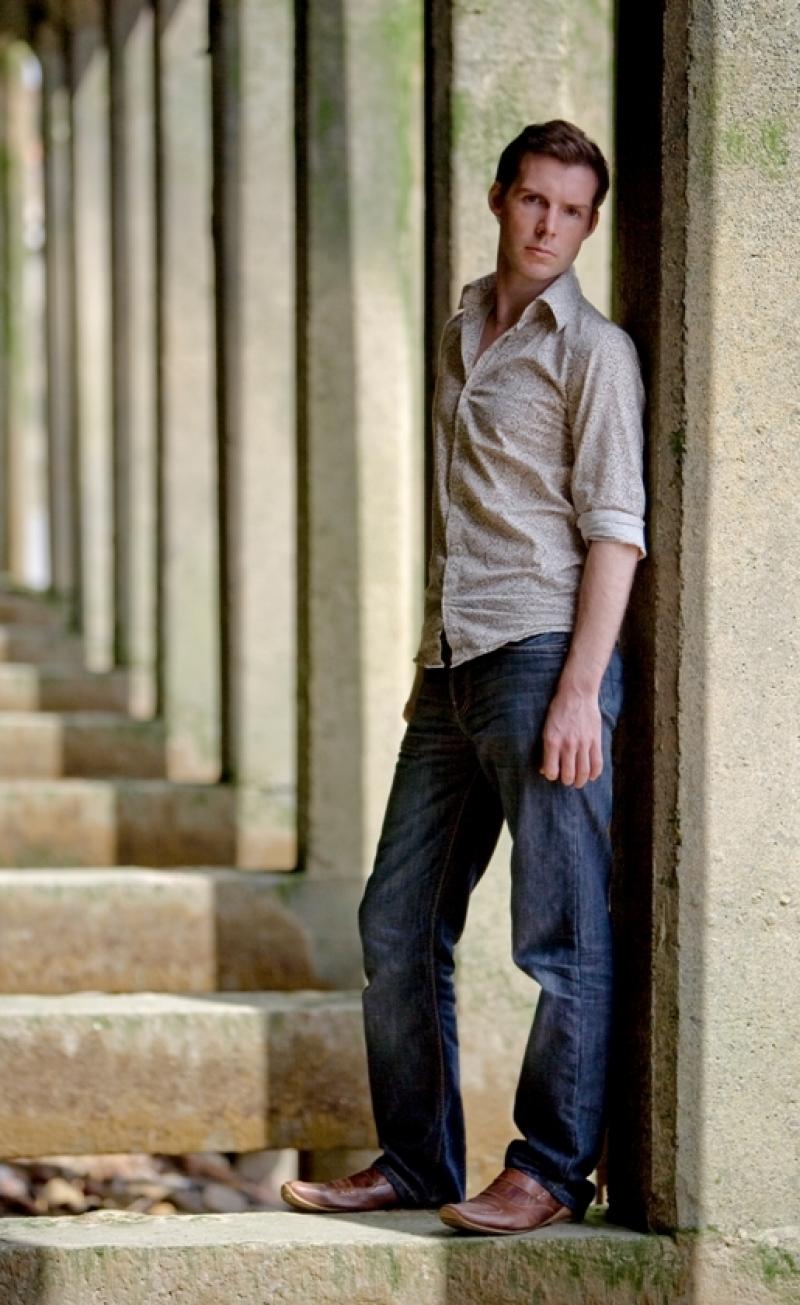 Gwilym Simcock: he prefers the gorgeous freedom
Melodically rich, harmonically daring, rhythmically subtle, pianist Gwilym Simcock's quartet piece, "Longing To Be", which kicked off last night's Queen Elizabeth Hall gig was one of the most jaw-dropping performances I've heard at this year's London Jazz Festival.
Opening with an expansive, über-romantic solo from the pianist in free time, the piece unfolded quite beautifully with the layered introduction of Yuri Goloubev's bowed bass, James Maddren's understated percussion and Klaus Gesing's haunting soprano sax.
Both bassist and drummer are members of Simcock's trio that features on his new double album, Blues Vignette. Goloubev, a former bassist with the Bolshoi Opera and Yuri Bashmet's elite Moscow Soloists, produced a tone of special magnificence while Maddren, currently studying jazz percussion at the Royal Academy of Music, was the epitome of restraint, favouring the delicate timbres of brushes and soft sticks.
The main work on the programme was the London premiere of Simcock's I Prefer the Gorgeous Freedom. Originally commissioned by Norfolk and Norwich Festival for the community choir, The Voice Project, this large-scale, five-movement choral work took the subject of freedom as its fons et origo. Deftly juxtaposing the improvised with the composed, it proved a sumptuous, affecting score that continuously worked its way under your skin.
From the simple, yet extraordinarily powerful, block harmonies of the opening movement - a setting of the Aleksandr Blok poem which gave the work its title - to the fourth movement's pared-down vocal quartet arrangement of Billy Taylor's "I Wish I Knew How It Would Feel To Be Free", Simcock proved a master in varying texture and mood.
Serving to confirm this music's endless capacity to surprise, both choir and Simcock's quartet rocked out in a concluding movement which saw the unlikely dovetailing of Emily Dickinson's "No Rack can torture me" with Siegfried Sassoon's celebration of the signing of the Armistice, "Everyone Sang".
All of the performers - including vocal soloists Sianed Jones, Rebecca Askew, Jeremy Avis and Jonathan Baker - covered themselves in glory. But a particular word of praise must be given to the 70-strong choir and their conductor Sian Croose, who not only learnt the 45-minute work by ear but also sounded as if they believed in every word.
The concert will be broadcast in The Choir on BBC Radio 3' on Sunday 27 December.

A concluding movement saw the unlikely dovetailing of Emily Dickinson with Siegfried Sassoon
Explore topics
Share this article