Stolen, BBC One |

reviews, news & interviews
Stolen, BBC One
Stolen, BBC One
A drama about child trafficking is as much infomercial as procedural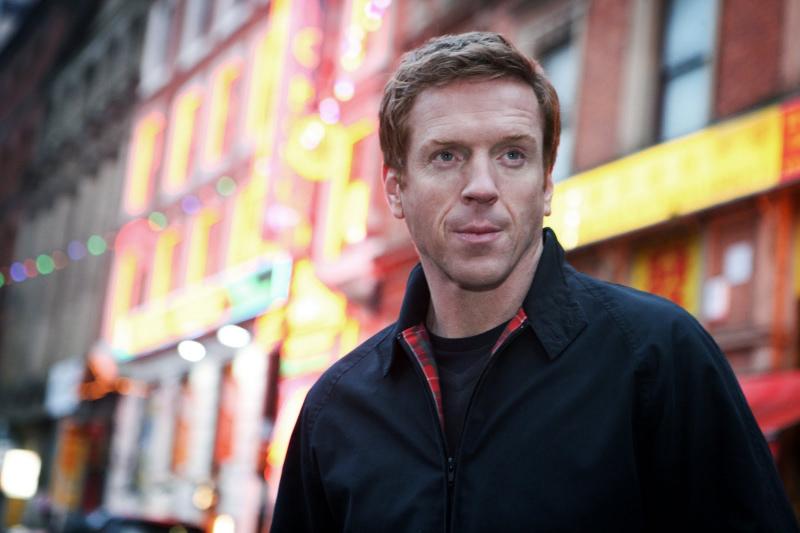 Sporting a demotic accent, Damian Lewis talked softly to children and loudly to suspects
Mainstream television drama has always shone a searching beam into the Stygian murk of society's ills. But however laudable its campaigning credentials, a drama's first duty to its audience is to work as drama. Cathy Come Home changed the public perception of homelessness, unemployment acquired a catchphrase in Boys from the Black Stuff, and institutional racism met its match in The Murder of Stephen Lawrence.
But we know them first and foremost as great television. Last night
Stolen
tackled child trafficking, the pernicious growth industry annually accounting for the movement of £12 billion per annum and 1.2 million children. That's what it said over the credits at the end. Whether the preceding 90 minutes shed much further light is open to question.
The drama featured three children trafficked to this country from various parts of the world. Innokentjis Vitkedvics (pictured below) gave a remarkable performance as Georgie, a feisty Ukrainian redhead with a ponytail who whooped with delight as he arrived in London, only to find himself working as an unpaid skivvy in a hostel for the homeless. Kim Pak (Huy Pham) from Vietnam was effectively imprisoned in a suburban house that doubled as a marijuana plantation. And at the heart of the drama was Rosemary (Gloria Oyewumi), a Nigerian stripling initially found by the police and placed in a foster home, only to escape and call her traffickers as instructed on pain of death.
Damian Lewis sporting a crewneck and a demotic accent played DI Carter, the cop tasked with bringing culprits to justice, principally the suave Nigerian slaver (Nonso Anozie) who sold Rosemary into domestic slavery for £4000. To do so he had to emit trustworthiness and righteousness in equal portions, which in Lewis's case meant talking very softly to children and very loudly to suspects.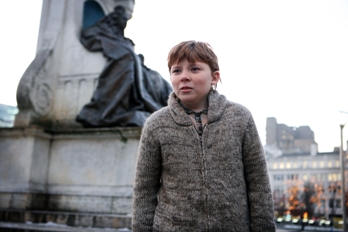 To raise the emotional stakes, and give him a personal stake in the unfolding narrative, Stephen Butchard's script gave DI Carter his own young daughter and flirted with the idea of having her kidnapped and your intelligence insulted. That it turned out not to happen was a mercy, but as bait she still had her dramatic uses. When Anozie was called in for questioning he seemed bafflingly happy to make do without a lawyer as he swatted away accusations. Then for some inexplicable reason he decided to threaten Carter's daughter ("I believe you too have a little girl") causing Carter to ignite, twice. Perhaps traffickers make such threats to the police in real life. They probably tend to do it more often after the watershed on BBC One.
The two supporting subplots were included largely to illustrate by bullet point the various potential outcomes in trafficking cases. Georgie, whose case entirely evaded the police's radar, was thrown onto the street and, after railing at a statue of Queen Victoria and crying heartrending tears, was casually and implausibly knifed by a passing schoolkid. Kim Pak refused to blow the whistle on his boss and was free to disappear into society. As for Rosemary, she was rescued as a Somali former sex slave chose to testify against her trafficker. By the end you knew an awful lot more about child trafficking and, thanks to some eyecatching performances from young actors, the terror experienced by its victims. But in a drama (directed by Justin Chadwick) that didn't quite know if it was a propulsive thriller or a laudable infomercial, you were nowhere near the edge of your seat.