Extract: Soul of the Man - Bobby 'Blue' Bland |

reviews, news & interviews
Extract: Soul of the Man - Bobby 'Blue' Bland
Extract: Soul of the Man - Bobby 'Blue' Bland
From the acclaimed new biography of the great bluesman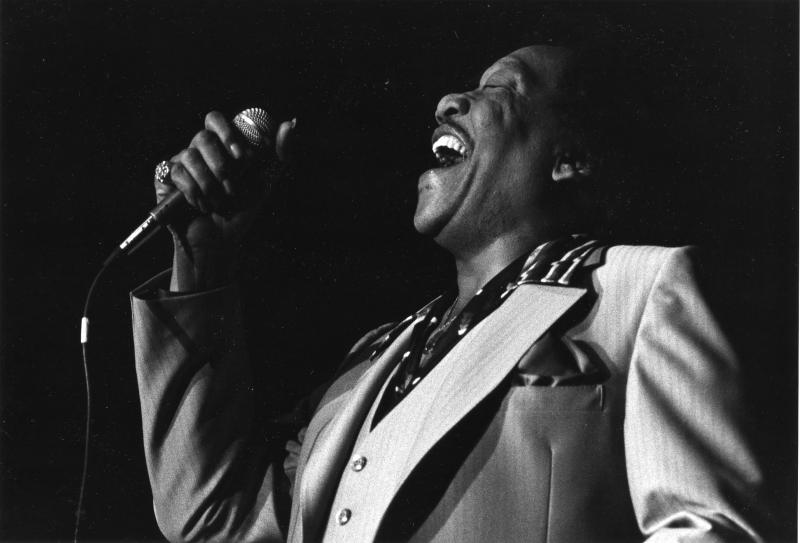 The late Bobby Bland
Bobby Bland had waited through three difficult years, recording for three different labels with no hits and not much to show for it. He had waited through more than two boring years in the Army with no more than an honorable discharge and a bus ticket to Houston. And he had waited still another two years, practising, performing - persevering more than anything - before finally recording a hit record. But now, it seemed, they were coming fast and furious.
Bobby had prevailed and his dream had finally come true. He was at last a star.
On the strength of the number one hit "Farther Up the Road" in 1957, "Little Boy Blue" in 1958, and three big hits in 1959, including the number two "I'll Take Care of You", Bobby and the band stopped in Chicago on August 3, 1960, to begin work on an album. Conventional wisdom at the time held that R&B fans did not buy albums, but Bobby and Little Junior Parker's Blues Consolidated LP had sold surprisingly well, as had a Duke compilation LP, Like 'Er Hot, which contained Bobby's "Hold Me Tenderly" and "Farther Up the Road". Duke Records' Don Robey wanted to try a solo album with Bobby, if [A&R-producer] Joe Scott could somehow pull enough material together for it.
It was decided that the band would cut the album in two marathon sessions with nine new songs that Scott had worked up. Of the nine, seven were deemed polished enough to go on the album, three would become some of Bobby's biggest hits, and more than one would become true modern blues classics. Assembled for the sessions was the usual ensemble that, under Joe Scott's direction, was now gelling into a tight, well-rehearsed, bombastic, blues band: Scott and Melvin Jackson on trumpet, Pluma Davis on trombone, Robert Skinner and LA Hill on tenor sax, Rayfield Devers on baritone sax, Teddy Reynolds on piano, Wayne Bennett on guitar, Hamp Simmons on bass, and John "Jabo" Starks on drums.
"Cry Cry Cry" by Bobby 'Blue' Bland
The first session resulted in three songs that ultimately made it to the album. "Cry, Cry, Cry" went to number nine on the R&B chart and stayed there for 18 weeks. Dave Marsh selected it as another of his "1001 Greatest Singles Ever Made" and commented, "The vast, implacable sonorities of the records made by Bobby Bland... inspired a generation of white Southerners as they tried to imitate the inimitable... it's like a definition of bottled lightning."
"I've Been Wrong So Long" displays why Bobby is renowned as the master of the blues ballad and why Wayne Bennett is the most articulate blues guitarist ever. "Two Steps from the Blues" extends Bennett's stature even further, without taking anything away from Bobby. Surprisingly, the song was never released as a single, although it became the title song for the album. Written by Houston guitarist Texas Johnny Brown, Joe Scott had recorded a demo of the tune at Shady's Playhouse in Houston's tough Third Ward and took it on the road to arrange.
On November 12, 1960, the album's second session was held in Chicago and resulted in a good cut of the standard Joe Primrose (aka Irving Mills) tune "St James Infirmary", marked by a haunting Pluma Davis trombone solo and punctuated by the band's staccato horn section. They also recorded "I've Just Got to Forget You", one of Bobby's moodiest, saddest lost-love ballads. Both made it to the album.
"I Pity the Fool" was also cut that day and went on to become Bobby's second number one R&B chart-topper; it is quintessential Bobby Bland. "Joe found that, really," Bobby recalled. "I can't think now who wrote that, but it was a good change. I always had some good writers after I got my first record out there, and writers started pinpointing on what would be good for Bobby Bland." And no one did that better than Joe Medwick, who actually penned this popular hit.
A year earlier two more primal songs that made the Two Steps album had been recorded in Houston, including the awesome "Lead Me On"...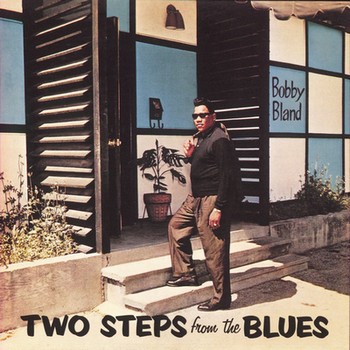 Two Steps: The Houston Session (1959)
"I'll Take Care of You" is instantly recognizable by Teddy Reynolds's eerie overdubbed organ lead, which may be the first on a blues recording; at first listening, it sounds intrusive, but grows on you with each successive play. Bobby's voice is at its silky best, making you actually believe that he will, in fact, "take care of you". "I would say that Clyde Otis [the first African American A&R executive with a major record label, Mercury, and Brook Benton songwriting collaborator] and Brook Benton thought that I could do a real good job, especially Brook," Bobby said. "Because I had met him on the road before. And he said, 'I've got a tune for you, Bob.' I said, 'Yeah, I'd love it!' That was one of my biggest tunes."
Listen to "Lead Me On"
"Lead Me On", written by Al Braggs, may be the ultimate Bobby Bland song that unloads just about everything Bobby and the band had to offer: flute, organ, strings, piano, choir, guitar, Bobby, everything melding perfectly together in one tight, billowing package, and, of course, opening with one of the most ominous couplets of all bluesdom:
You know how it feels
You understand
What it is to be a stranger
In this unfriendly land
(Lyrics copyright Deadric Malone. Hal Leonard Corporation. All rights reserved.)
Two Steps from the Blues was released on Jan 1, 1961, and came to be regarded as one of the best blues albums ever recorded.
"That's the Way Love Is": Bobby 'Blue' Bland still singing
Explore topics
Share this article