Outlook: four days in the sunshine and two fingers to the bigots |

reviews, news & interviews
Outlook: four days in the sunshine and two fingers to the bigots
Outlook: four days in the sunshine and two fingers to the bigots
Preview of Croatia's vibrant festival of dubstep, grime and unity
'Soundsystem Culture': a world away from Starkey's nightmare visions
At the start of September, the fourth Outlook Festival takes place in a 19th-century fort on the Croatian coast. Already this festival has become a vital point in the calendar for those involved with dubstep, grime and other UK underground scenes – not only a jolly in the sun ("dubstep's Ibiza"), but the one time in the year when everyone involved takes a break from international touring and comes together in the same place, a time to compare notes and take stock of the progress.
Its British organisers make even bigger claims for it, though: they see it as drawing together decades' worth of "bass music and soundsystem culture".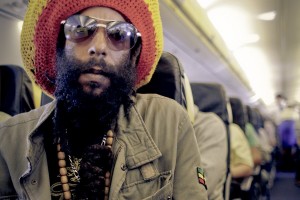 These phrases "bass music" and "soundsystem culture" have been increasingly kicking about in recent years, and their usage sheds interesting light on the diverse entangled sounds that make up the best of current electronic/club music. In particular, they provide an alternative to the dominating industry categories of "dance" and "urban" with their not-really-even-concealed racial subtexts. In the climate of fear, suspicion and outright bigotry haunting the country in the wake of the recent riots, it's abundantly clear that this is not merely some micro-genre hair-splitting over where to shelve CDs, but that these categorisations shape our understanding of living British culture and subculture.
Speaking just after last week's riots, but before David Starkey's unfortunate outburst about "whites becoming black", Noah Ball of Outlook proudly told me that Outlook uses "bass music" as a catch-all term for "music of black cultural origin" – placing the festival in a long tradition of white, mainly working-class, British youth finding inspiration in black music, from mods to soulboys to ravers. It's the same wellspring that has fed most of our greatest pop musicians from The Kinks to Culture Club, Madness to Katy B, and which has fuelled our globally admired club culture for decades.
It's been standard practice to characterise grime and dubstep – the British innovations of the past decade which form the core sounds of Outlook – as emerging essentially from a lineage extending from the rave explosion of the early 1990s via drum and bass and UK garage. It's a narrative that more or less equates UK music with London music. But the history of the five-man Outlook team in DJing and promoting various clubs around the North of England, particularly in Leeds, back up Noah's assertion of a much broader context.
Jonathan Scratchley, Jack Robinson and Joe Barnet are the younger part of the team. Their Vagabondz night in Leeds (and more recently London and Brighton) has indeed focused on the post-rave sounds of jungle, grime and dubstep, but has always mixed it with strong elements of both classic dub/reggae and US hip hop: Johnny characterises their sound as being "good music across genres as long as it has attitude." These are all sounds that include intimation – or even explicit expression – of aggression as part of their "attitude", and which have as such suffered negative stereotyping and even persecution as supposedly promoting violence, when in fact more often than not they provide cathartic escape from it.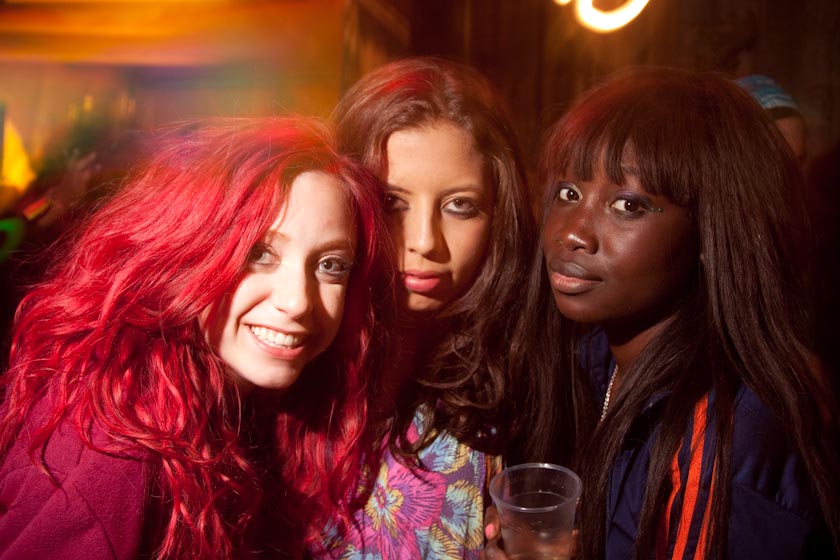 Ball's own New Bohemia, also in Leeds, focuses on "soulful dance music", mixing funk, soul and the jazzy sound of broken beat with British hip hop and some of the more rave-derived styles. Simon Scott, meanwhile, is fundamentally rooted (no pun intended) in reggae; his long-running Subdub night has been a major outpost for righteous roots and dub in the North, and more recently his other night, Exodus, has been probably the single most important staging post for the spread of dubstep outside its foundational territories of London and Bristol.
'It's this multiplicity that makes Outlook so valuable and timely right now'

And it's this multiplicity – representative of how non-purist clubs across Britain have always defined themselves – that makes Outlook so valuable and timely right now. As dubstep is spreading globally, it keeps risking becoming a monoculture, defined by one or two particular sonic tics, so by broadening its remit to "bass music", the festival makes a very clear statement about its context and mongrel nature. DJs like Benji B (a protégé of Gilles Peterson) and Alexander Nut both represent a currently vibrant scene that takes in jazz-funk, hip hop and many more styles outside the limited ruleset of the post-rave lineage but intimately connected to it.
By also including artists from throughout the history of reggae – Mad Professor, The Twinkle Brothers, Janet Kay, Jah Shaka, Horace Andy (pictured left) and the uniquely British DJ David Rodigan – but presenting them not as heritage acts but as part of the "soundsystem culture", there's a clear sense in Outlook of the music's history as alive within it. Scratchley describes this living history as something that encapsulates the earliest principles of African music - "communication through rhythm, and movement as creativity and expression" – as transmitted via American soul, funk and hip hop and even more so by the developments of Jamaican soundsystem music through ska, rocksteady, reggae and dancehall with "makeshift generators, turntables and huge speakers".
There is an innate positivity and cultural cohesion in the latter strand which stands counter to the bigoted assertions of David Starkey and his supporters that "becoming black" or more specifically adopting Jamaican cultural forms feeds gangsterism and violence. Writers like Steve Goodman aka Kode 9 (who is playing live with vocalist Spaceape at Outlook) have long documented how the soundsystem created independent zones of protection and safety within Jamaica's dangerous urban environments. And Mala (also at Outlook 2011), who co-runs the DMZ club in Brixton, has spoken on the sense of his club's name as "de-militarised zone", a musical safe area where conflicts can be left behind.
Above all, Outlook is a four-day party in the sunshine. But it's amazing what a political statement throwing a really good party can sometimes be. The mix of artists and attendees, crossing racial, class and generational boundaries, is a slap in the face for those who would wilfully misunderstand or misrepresent British street and club culture. And when Scratchley says that the aim is for "the audience to become involved in learning of the history of bass culture, to be taken on a journey from the birth of bass culture to the expansion of it, and understand what it means today", this is a mission which means a lot more than simply getting them involved in the music.
Share this article