CD: Franz Nicolay - Do The Struggle |

reviews, news & interviews
CD: Franz Nicolay - Do The Struggle
CD: Franz Nicolay - Do The Struggle
Third full-length from former Hold Steady man defies characterisation
Wednesday, 01 August 2012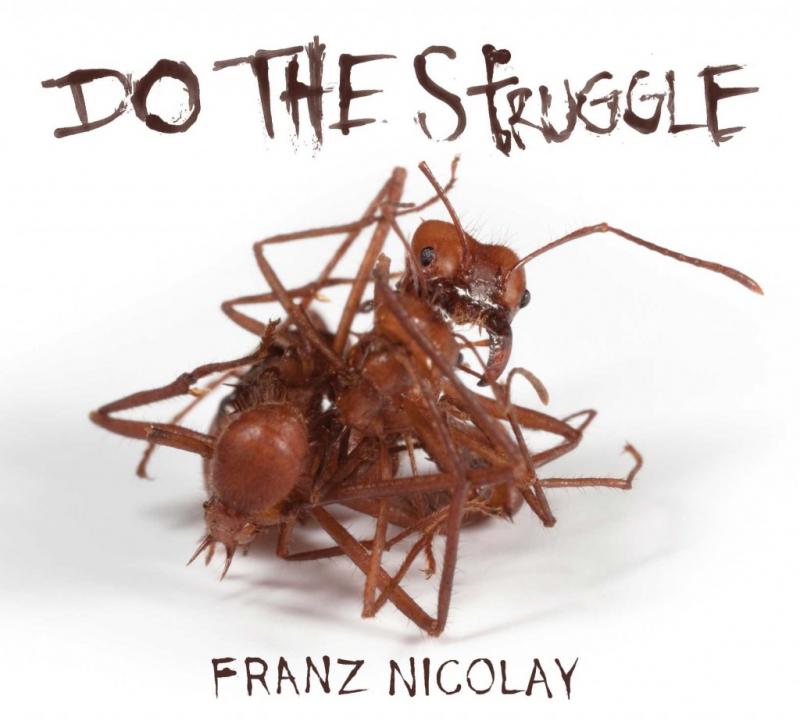 Never trust a man without a horror story: Franz Nicolay
Describing the music of Franz Nicolay is a formidable task: it's almost as easy to imagine the work of some of the bands he has loaned his considerable talents to in the past - most notably during his five years as a member of The Hold Steady - and then imagine the exact opposite.
As proficient on accordion, saw and banjo as he is on keyboard or guitar; Nicolay's music fuses elements of folk and punk with polka, gypsy and klezmer influences to create an articulate, joyful mix that is always entertaining.
At least, that's how I would have described it before my first listen to Do The Struggle, Nicolay's Kickstarter-funded third release. Nicolay, a seemingly tireless live performer, honed many of the album's 10 tracks on the acoustic folk-punk circuit over the two years following the release of literary-inspired second album Luck and Courage, but as befits a constant reinventor little here sounds familiar. Produced by oktopus of experimental hip-hop duo Dälek, Do The Struggle combines dark, industrial beats with Nicolay's usual instruments and often witty lyrics to create an album that is challenging, clever and more than a little unsettling.
"Never trust a man without a horror story," Nicolay sings, a stand-out refrain from album opener "The Hearts of Boston" that succinctly describes his songwriting. Nicolay's stories are not usually immediately horrific but as words tumble from his lips at speed they create partial pictures, leaving the listener to fill in the blanks. "You required some danger, so I acquired a gun" the song continues, like a modern-day Bonnie and Clyde who later tracks take on a journey via the Eiffel Tower and along the ill-fated Berlin-Baghdad railway.
The album is as musically diverse as it is lyrically clever: the title track is bass-heavy and chaotic; alterna-love song "Did Your Broken Heart Make You Who You Are" riffs on The National before its gorgeously-sung, rich chorus and "The Day All The Leaves Came Down" a self-contained miniature rock opera which calls back to earlier tracks. With more to discover on every listen, this is an album that cannot come recommended highly enough.
Watch an early performance of "Hearts of Boston" below
As words tumble from his lips at speed they create partial pictures, leaving the listener to fill in the blanks
rating
Share this article