Edinburgh Fringe: I, Tommy/Josie Long/WitTank |

reviews, news & interviews
Edinburgh Fringe: I, Tommy/Josie Long/WitTank
Edinburgh Fringe: I, Tommy/Josie Long/WitTank
A poltician laid bare; comedy of contrasts; some superior sketches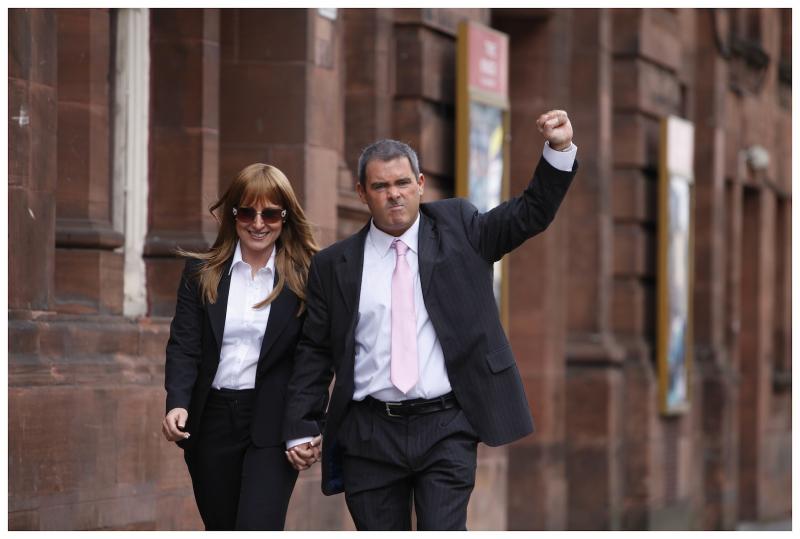 Des McLean and Michele Gallagher as Tommy and Gail Sheridan in 'I, Tommy'
I, Tommy, Gilded Balloon ****
Everybody will be familiar with Tommy Sheridan's story, and not necessarily because they closely follow Scottish politics at their most internecine. Rather because the Glaswegian socialist went from being barely a paragraph in broadsheets to being plastered over the front pages of tabloids after a series of revelations – which he strongly denies – about visiting swingers' clubs.
It was once all so different, as Rab C Nesbitt creator Ian Pattison shows us in this amusing essay of Sheridan's rise and fall. The extremely charismatic Sheridan was adored by men and women alike (I once interviewed him, by the way, but couldn't quite see what the fuss was about) and achieved huge success with his Scottish Socialist Party. At its height, the party had six members in the Scottish Parliament.
Sheridan is a man of principle - he went to jail over the poll tax - where his biggest complaint, the plays tells us, was that he was "deprived of male grooming products", and so it was no surprise when, by then married to Gail (Michele Gallagher), he sued the News of the World over claims that he had visited swingers' clubs. He won the action, but later lost a resulting perjury trial and was released from prison earlier this year.
The play, in trying to pack so much in, is a little too episodic and McLean doesn't fully convey why so many people fell for Sheridan's charms. But it's great fun, full of jokes, subtle and otherwise, and Pattison catches Sheridan's over-extended metaphors beautifully. It's performed with vim by the sterling cast (most of whom play multiple roles) under Sacha Kyle's direction.
Josie Long: Romance and Adventure, Pleasance Courtyard ****
Josie Long is a Marmite comedian; for every punter who loves her fey charms or who cheers at her avowedly lefty stance on politics, there is another who balks at her girliness or objects to her oversimplification of issues. But I suspect the two groups will be joined in saying that in Romance and Adventure Long has produced her best show to date.
She starts by talking about doing a sponsored mountain climb - "for a charity that kills dogs" - the first of several lines in which she takes an ironic pop at herself. Last year she won an award with a prize and was invited to try waterskiing for the first time on the same day, and she described the difficulty of having this new lifestyle while still being a fighter for social justice. It meant Long started a show with the immortal words, "My wrists are so sore from waterskiing that I can't carry my champagne."
She talks about turning 30, having all smugness removed when a long-term relationship broke up and the current political situation, managing to reference the Spice Girls and Dennis Skinner MP within a few minutes of each other – which must be a first. Her material on Ed Miliband and what kind of Prime Minister she would like him to be is terrific and the highlight of the show, and even if it does end with a predictable call for us all to be nice to one another, this is Long's most mature show yet.
WitTank, Pleasance Courtyard ****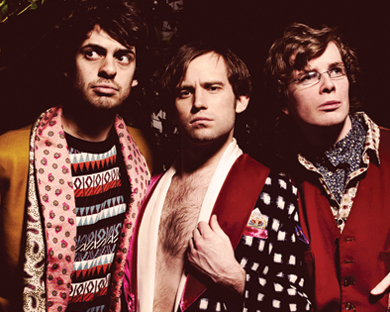 WitTank must surely have the best name going for an all-male sketch group (think about it), but if it suggests boringly one-note material, then fear not. The majority of Naz Osmanoglu, Mark Cooper-Jones and Kieran Boyd's 20-plus well executed sketches reference everything from tweed-wearers to Yetis, and the sexual content, although racy enough, is within the bounds of good taste.
Many are quickfire gags, although there's the occasional sketch that overstays its welcome, and they nicely vary the pace with visual gags, puns and some good running jokes. I particularly liked the disconnection between a man's brain and his penis on a boring date, the reptilian estate agents and a bedtime story supposedly written by A.A. Milne in an inventive hour of comedy performed by a very likeable bunch of blokes.
The extremely charismatic Sheridan was adored by men and women alike
Share this article