Upshaw, Australian Chamber Orchestra, Tognetti, Cadogan Hall |

reviews, news & interviews
Upshaw, Australian Chamber Orchestra, Tognetti, Cadogan Hall
Upshaw, Australian Chamber Orchestra, Tognetti, Cadogan Hall
A transfigured night indeed from Australia's finest export
Sunday, 02 September 2012
Aussie rules: Richard Tognetti leads his ensemble to musical victory yet again
"Well that was bloody fantastic," a broad Aussie accent declared from somewhere behind me at the end of Ravel's String Quartet in F major. And that's the thing with the Australian Chamber Orchestra – it's just that simple.
Their concert programmes reliably include all manner of arrangements (the quartet, for example, was a classic Tognetti reworking for string orchestra) and unexpected collisions of repertoire, but strip all the tricks away and get them stuck into a serious bit of music-making and the result is thrilling and entirely unaffected.
A carefully curated programme took us from worldly caprice (in every sense) in Tognetti's Paganini homage to existential bliss of Schoenberg's Verklärte Nacht – an act of transfiguration that echoed the musical processes of this last. Not content to accept Schoenberg's as the only word on darkness and night-time, the ACO were joined by Dawn Upshaw for Schumann's "Mondnacht", Schubert's Der Tod und das Madchen, as well as the bitter passion of Schoenberg's own "Litanei".
Virtuosity and simplicity both find themselves amplified by Tognetti's sonic games
Upshaw's technique serves her well in contemporary repertoire, and she flayed emotion raw with her Schoenberg – at once controlled and desperate (Upshaw pictured below). Yet the simplicity of "Mondnacht" (an unforgiving opener if ever there was one) almost undid her, exposing rare weakness in a lack of sustained legato and purity of tone.
Legato wasn't a problem for Tognetti, who sang rather than played his way through Richard Meale's Cantilena Pacifica. It's a work that does what it says on the tin, sustaining a heady cantilena over a barely-accompaniment from rocking strings. It's an attractive piece, the solo line occasionally losing its way harmonically before remembering itself and returning to join the rest of the strings, and sits just the right side of glib.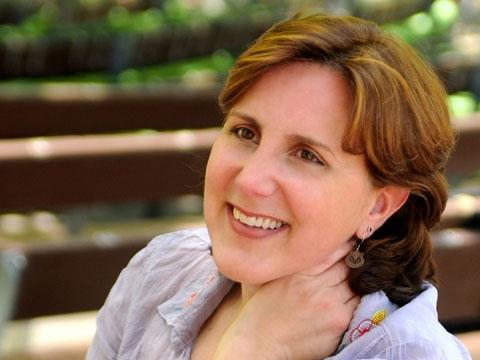 A new work, Tognettti's Caprice on Paganini Caprices (DEVA) deserves to find a place in the chamber repertoire. Poetic and just a little witty, it reimagines Caprices No 17 and 20, preserving the composer's original gestures but not always his music. Virtuosity and simplicity (the opening of No 20) both find themselves amplified by Tognetti's sonic games, with melody passed among three soloists, while the remaining musicians drift in and around in a storm-cloud of textural energy.
Although sensitive accompanists, it was lovely to see the ACO collectively step forward for Ravel's String Quartet in F major (arranged for string orchestra) and Verklärte Nacht. Like the King's Singers the ACO have an ensemble energy that only comes from hours spent playing in one another's company. Here it emerged in the risks – the dense, weighty pizzicato like heavy rainfall in Ravel's Assez vif, the conversation ebb and chatter of the Vif et agite.
Tognetti's arrangement brings out the orchestral scope Ravel condenses into this work, building on it rather than diluting it with his larger forces. Yes, there are moments where the purity of a single instrumental voice might serve the music better, and the unison melodies hide no lapses of intonation or phrasing within a section, but the ACO handle this well.
The beauty of Verklärte Nacht is all in the emotional pacing. It would be possible to play it with complete commitment and intensity throughout, and in so doing to drain it of any impact. The skill lies in calibrating the arcs of tension and release that peak and lapse through this half-hour epic. Tognetti and his band are never less than absolutely in control – so much so that they can deploy abandon as a musical colour without it becoming cloying or mawkish. Led by the cellos, the ensemble set aside the brittle French edge of earlier and bedded down deep into Schoenberg's thick textures. And with this the ACO sent us home from the concert hall reeling as much as any of the tipsy Saturday night revellers in Sloane Square, but for infinitely better reasons.
Tognetti's arrangement brings out the orchestral scope Ravel condenses into this work, building on it rather than diluting it with his larger forces
Explore topics
Share this article