Classical CDs Weekly: Cage, Sibelius, Stravinsky, Smaro Gregoriadou |

reviews, news & interviews
Classical CDs Weekly: Cage, Sibelius, Stravinsky, Smaro Gregoriadou
Classical CDs Weekly: Cage, Sibelius, Stravinsky, Smaro Gregoriadou
Prepared piano from John Cage, baroque guitar and a telegenic conductor in his prime
Saturday, 15 September 2012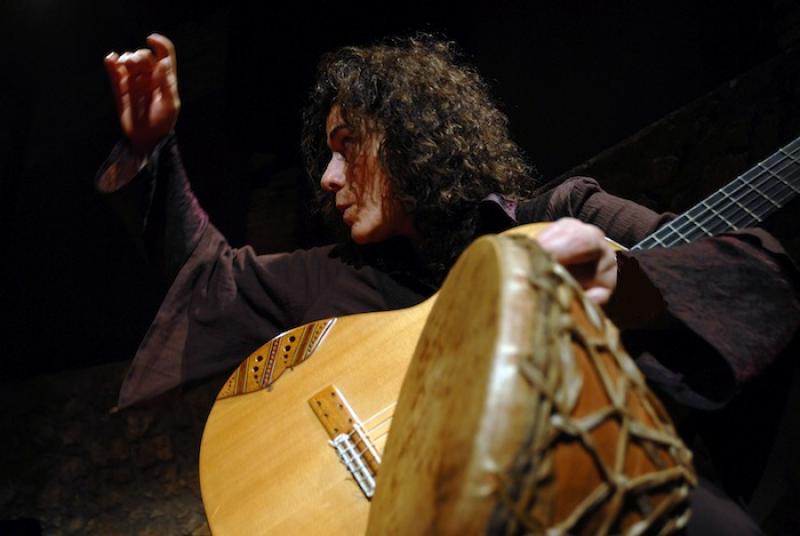 Smaro Gregoriadou reinvents the guitar...
John Cage: As Is Alexei Lubimov (piano, prepared piano), Natalia Pschenitschnikova (voice) (ECM)
John Cage: As Is Alexei Lubimov (piano, prepared piano), Natalia Pschenitschnikova (voice) (ECM)
One of the few avant-garde composers whose name is widely known, thanks to the infamous 4'33", John Cage's reputation as a fungus-collecting prankster can overshadow the fact that he was also a deeply serious, highly intelligent composer. 2012 is his centenary year, and new Cage discs have been slipping out imperceptibly, as you'd suspect he would have wanted. Pianist Alexei Lubimov's account of Cage's 1988 visit to the USSR is a joy to read, accompanied by a wonderful selection of photographs. Most of the pieces on the disc are early, hailing from the 1930s and 40s. Cage's musical reticence is startling. The predominant mood here is one of smiling shyness. He never shouts; several of the piano pieces don't so much begin as creep slowly into life, hoping not to be noticed. Every note feels carefully considered. Cage's instructions for preparing the piano with bolts, screws and rubber strips is always justified by the musical outcomes; sample A Room, the gamelan figures bubbling away in the left hand, set against a recurring undoctored single note in the treble. The tiny Prelude for Meditation contains bell sounds which would have delighted Stravinsky.
Solo piano works are interspersed with a selection of Cage songs. Early settings of poems by e.e.cummings and Gertrude Stein delight but feel less characteristic; Cage only found his voice in the 1940s. The oddity is 1984's Nowth upon nacht with its text taken from Finnegans Wake. Written in memory of Cathy Berberian, it's strident, declamatory and opens with a fierce crash. Trauma over, Lubimov lulls us to sleep with the extended Dream, var for piano solo. Natalia Pschenitschnikova's clear, beautifully enunciated vocals suit the songs perfectly.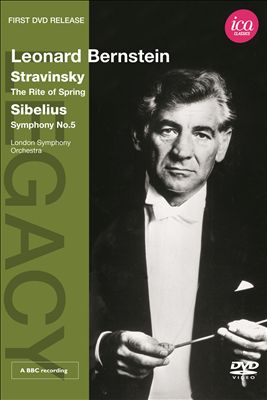 Stravinsky: The Rite of Spring, Sibelius: Symphony no 5 London Symphony Orchestra/Leonard Bernstein (ICA Classics)
The BBC's Symphonic Twilight series was first transmitted back in 1966. It's difficult imagine any terrestrial channel in 2012 offering to broadcast heavyweight concerts of 20th-century music in a prime slot. The programmes arose through producer Humphrey Burton's developing friendship with the telegenic Leonard Bernstein, who was keen to introduce audiences to his own choice of seminal works, each preceded by a talk. The series came near the start of Bernstein's enduring relationship with the London Symphony Orchestra, whose agility and virtuosity impressed him. These performances of Stravinsky and Sibelius capture Bernstein in his prime – there's no trace of the mannered indulgence which could blight his music-making later in life. And the playing of the all-male,1960s-vintage LSO is matchless, the savagery of The Rite amusingly contrasting with the players' buttoned-up appearance and Brylcreemed hair.
Brian Large's production spends a lot of time staring at Bernstein, whose baton movements are clearer and more emphatic than you might suppose from such a spontaneous musician. It's fascinating to note how every gesture receives a clear response from the players; the fierce string accents at the start of the last movement of the Sibelius brilliantly mirrored by Bernstein's jabbing baton. What makes the DVD essential are the two short conversations between Burton and Bernstein, who eloquently presents both pieces as symptomatic of the symphony's decline – The Rite a typically Russian, backward-glancing, folk-inspired piece, and Sibelius 5 "a glowing sunset", owing more to the Austro-German tradition, an end rather than a rebirth. He talks beautifully and looks fantastic. ICA's remastered sound is excellent.
Watch Leonard Bernstein conduct part of Sibelius's 5th Symphony with the LSO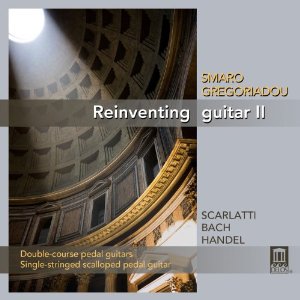 Reinventing guitar II – music by Scarlatti, Bach and Handel Smaro Gregoriadou (Delos)
Large chunks of Greek guitarist Smaro Gregoriadou's sleeve note could pass for a technical manual, but what she has to say is lucidly expressed and relevant in a preface to her second disc of baroque keyboard transcriptions. Gregoriadou uses pedal guitars with gut strings, the pedal controlled by the player's forearm to alter the volume, sustain and attack of the sound. Most striking is her "double-course" instrument – six pairs of strings, tuned in octaves. The richness of tone is stunning, as it is on the two single-stringed guitars. Usefully, there's a track at the end of the recital where we can compare the sound of Gregioriadou's instruments with a modern, nylon-string classical guitar. Hers sound more colourful and individual. Do the arrangements succeed?
Yes – Segovia cheekily called the harpsichord "a guitar with a cold". A harpsichord doesn't make a particularly friendly noise. A guitar invariably does. A selection of Scarlatti's tiny sonatas sparkle on the double-course instrument, and a Bach Preludio, Fuga e Allegro had me wondering just how Gregoriadou manages to keep so many contrapuntal lines spinning at once. Bach's E Minor Toccata is astonishing, the fugue's unravelling one of the most compelling things I've heard in ages. Handel's Harmonious Blacksmith variations burble away joyously. Delos's spacious sound suits the generosity of the playing.
Several of the piano pieces don't so much begin as creep slowly into life, hoping not to be noticed
Share this article