CD: Bat For Lashes – The Haunted Man |

reviews, news & interviews
CD: Bat For Lashes – The Haunted Man
CD: Bat For Lashes – The Haunted Man
The spirit of Kate Bush still looms large over the third album from this gifted musician
Thursday, 11 October 2012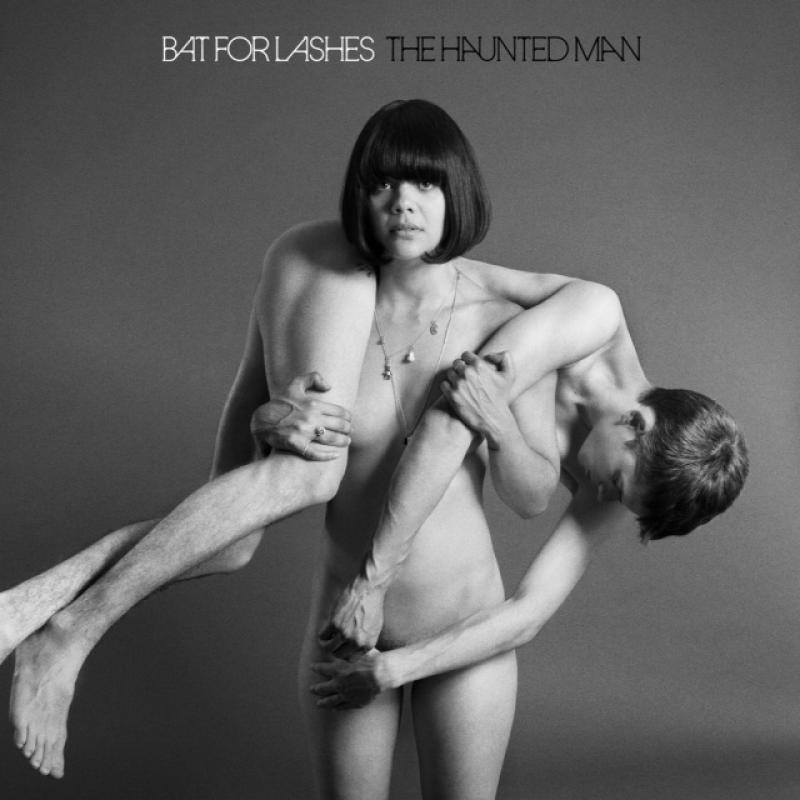 Naked emotion: an album that wears its feelings on its sleeve, less clearly in its music
To paraphrase Shakespeare, when albums featuring strident, post-feminist "I am woman hear me roar" naked cover sleeves come, they come not in single spies but in battalions. I'm not so sure about the motives of Christina Aguilera, but the recent album imagery from Martha Wainwright and Natasha Khan aka Bat for Lashes has offered an opportunity for prodigiously talented, modern singer/songwriters to lay themselves bare, literally as well as emotionally.
Khan cites Patti Smith's early uncompromising incarnation, famously captured by Robert Mapplethorpe, as an inspiration. One just wishes there was more of Smith's musical bravado on her third album. Her first two releases were both Mercury-nominated, and while The Haunted Man is not a backwards lurch, neither does it mark a significant advance. Khan has constantly been cast as a latterday PJ Harvey or a Kate Bush with beats and there is no change here. "Horses of the Sun" has the feral vibe of early Harvey with a little orchestral psychedelia sprinkled in for good measure, while the title track possibly captures the push-pull of passion, as Khan sings "I resolved to let you go" before slipping into a Harveyesque military drum beat. Not that shocking of course, given that Rob Ellis, PJ's long-term collaborator, worked on The Haunted Man.
This album comes after a period when Khan was suffering from writer's block. There is a sense, at times, that she is still going through it, throwing various dark themes at the wall hoping they will stick. I'd lay off the cheese at bedtime if I was her. The ethereal-yet-assertive melodies are often better than the oblique lyrics. "Laura" has an elegantly mournful piano theme worthy of fellow Brighton resident Nick Cave in his murder ballads phase. Great sound, shame the accompanying words, comparing the impact of love to a train crash, arrive direct from sixth-form poetry class. On "Marilyn", which Beck reportedly had a hand in, the pounding rhythm drives forward with terrific punchiness, but the vocals are typically, frustratingly elliptical. The Haunted Man scores big on enigmatic, spooky atmosphere, less well on clarity or depth.
Great sound, shame the words arrive direct from sixth-form poetry class
rating
Share this article