Chateau Chunder: When Australian Wine Changed the World, BBC Four |

reviews, news & interviews
Chateau Chunder: When Australian Wine Changed the World, BBC Four
Chateau Chunder: When Australian Wine Changed the World, BBC Four
From low comedy to high quality, the upwards mobility of wine from Down Under
Wednesday, 14 November 2012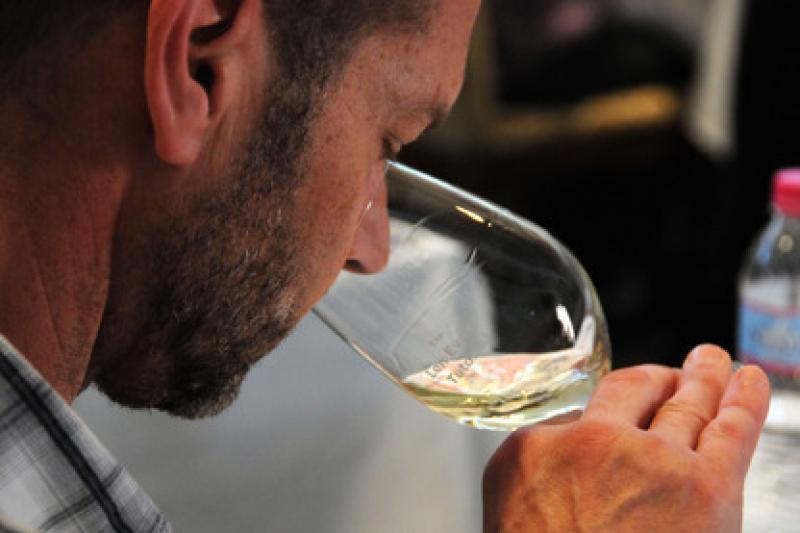 Down yer gob - and/or down the dunny?
There was a memorable, very French moment in a television series hosted by the great British wine writer, presenter and Master of Wine Jancis Robinson. A French winemaker, asked to taste an Australian wine, swills in disdain and pointedly walks outside, on camera, to spit it out. It's not good enough even to slosh the floor of his traditional wineshed.
That was just a few years ago. Chateau Chunder showed how Australian wine went in two generations from a joke and "plonk" fit only for the poor, the alcoholic and the desperate to some of the best wine in the world. It opened with the famous Monty Python skit in which a bottle of wine is pulled out of a kangaroo's pouch by a man looking slightly guilty at not having a beer: "This is a bottle with a message, and the message is 'beware'. Chateau Chunder is an appellation contrôlée specially grown for those keen on regurgitation. A fine wine which really opens up the sluices at both ends."
This is as much a social history of Australia as anything else, including its culture, immigration and lifestyle
This was not a critical or balanced account of an industry that has seen much heartbreak – including the uprooting of century-old Shiraz vines in the 1980s. Director Stephen Oliver has called his film a "love letter" to Australian wine and its pioneers. Instead it asked what narrator Rebecca Front called the biggest question in wine history: how did wine from Down Under rise to the top in a notoriously elitist business?
Black and white footage of old-style Australian winemaking contrasted with today's state-of-the-art production facilities – acres of gleaming stainless steel tanks – mixed with interviews with leading Australian, British and French winemakers and writers. One of the best tales came from Hunter Valley pioneer Murray Tyrrell. After repeated requests to major producer Penfolds for cuttings from their experimental Chardonnay vineyard in the late 1960s, he jumped the barbed-wired fence one night and stole some. His Vat 47 was Australia's first commercial Chardonnay release and launched what was one of the country's most successful varieties for decades.
Jancis Robinson, speaking in French, made fun of French winemasters who scoff at Penfolds Grange, arguably Australia's best wine, and then rave about the same drop in a blind tasting. Meanwhile, at the other end of the scale, we heard how the plastic bladders of that great Australian invention, the wine cask, can be inflated and used as "floaties", or armbands.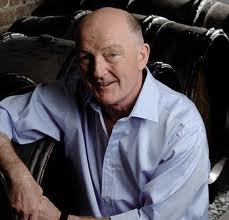 This amounted to a social history of Australia, its culture, immigration and lifestyle. It showed a nation that went from the "six o'clock swill", when men chugged as many beers as they could before the pub closed (women, of course, were not allowed) to a country that produces such fine wines as Grange, Jasper Hill and Henschke, and where no good meal is complete without an equally good wine.
But the success of Australia's wine industry, especially in the early years of the vital export market, relied on more than quality. It also took clever marketing - it was like selling sunshine in a bottle, according to wine writer Oz Clarke (pictured above right). "You are sitting in middle England in a miserable Midlands town," Clarke recalled, "with fog all around you and a rotten job and rain pouring down and you get a glass of that and you just think, 'Somewhere way, way south there's somewhere called Australia making this kind of nectar'." The Australian Wine Centre's choice for its first overseas office - set up in the 1960s among the strip joints of Soho - seemed right.
But it was science that made Australia's industry, especially cold fermentation and refrigeration. It produced quality control that Old World winemakers could not match. By the 1980s, Australia's flying winemakers were famous, travelling the world outside their home season – so a wine from Argentina or Chile or even Malaysia now is just as likely to be made by an Australian as a local.
Who got the last laugh here? It was the intrepid Aussies, hands-down. Even if the animated chapter titles in Python style grew cheesy rather than cheeky as the programme went on, there was an awful lot of fascinating material crammed into just an hour of viewing - a heady, full-bodied experience in every sense.