Piemontesi, Karnéus, Reiss, Guildhall Symphony Chorus, BBCSO, Bělohlávek, Barbican Hall |

reviews, news & interviews
Piemontesi, Karnéus, Reiss, Guildhall Symphony Chorus, BBCSO, Bělohlávek, Barbican Hall
Piemontesi, Karnéus, Reiss, Guildhall Symphony Chorus, BBCSO, Bělohlávek, Barbican Hall
Immaculately prepared Mahler Resurrection and Schumann just miss the heights
Jiří Bělohlávek: slow burn, deep vein interpretations
Now the BBC Symphony Orchestra's second Conductor Laureate, Jiří Bělohlávek was always going to deserve a hero's welcome for taking his players to the finishing line of their six-year cycle through Mahler's symphonies. As more superficially brilliant Mahler series like Gergiev's, squeezed into a single anniversary season, seem a distant memory, many of Bělohlávek's slow burn, deep vein interpretations live on in the mind and soul.
Last night's Second Symphony, following an equally well prepared Schumann Piano Concerto with the scrupulous Francesco Piemontesi, shared many of those qualities. Yet Mahler's dazzlingly wayward path to resurrection needs space around it to hit the heights. The Barbican Hall is an ungiving venue for wide-screen musical rhetoric, its concert platform and even the offstage zones Mahler brings into judgment-day play too cramped for transcendence.
I admit I've heard the ideal – Birmingham Symphony Hall, taking the lid off the pressure cooker in a performance stunningly well conducted with the best amateur chorus in the business. Yet a couple of years ago Jurowski also made the most of the Festival Hall spaces, and even Albert's Kensington colosseum can come into its own. When they could, Bělohlávek and the players used the Barbican dryness to their advantage. Against a striking opening tremolo kicked off by a special resonance in the violas, the lower strings carved their hellfire challenge in granite, a cue taken up by austere, biting wind and sharply defined rhythms throughout the funeral rites of the first movement. When its strikingly contrasted successor gathered its Schubertian Ländler back out of the storm for the second time, pizzicati and harps cut any potential sweetness dead.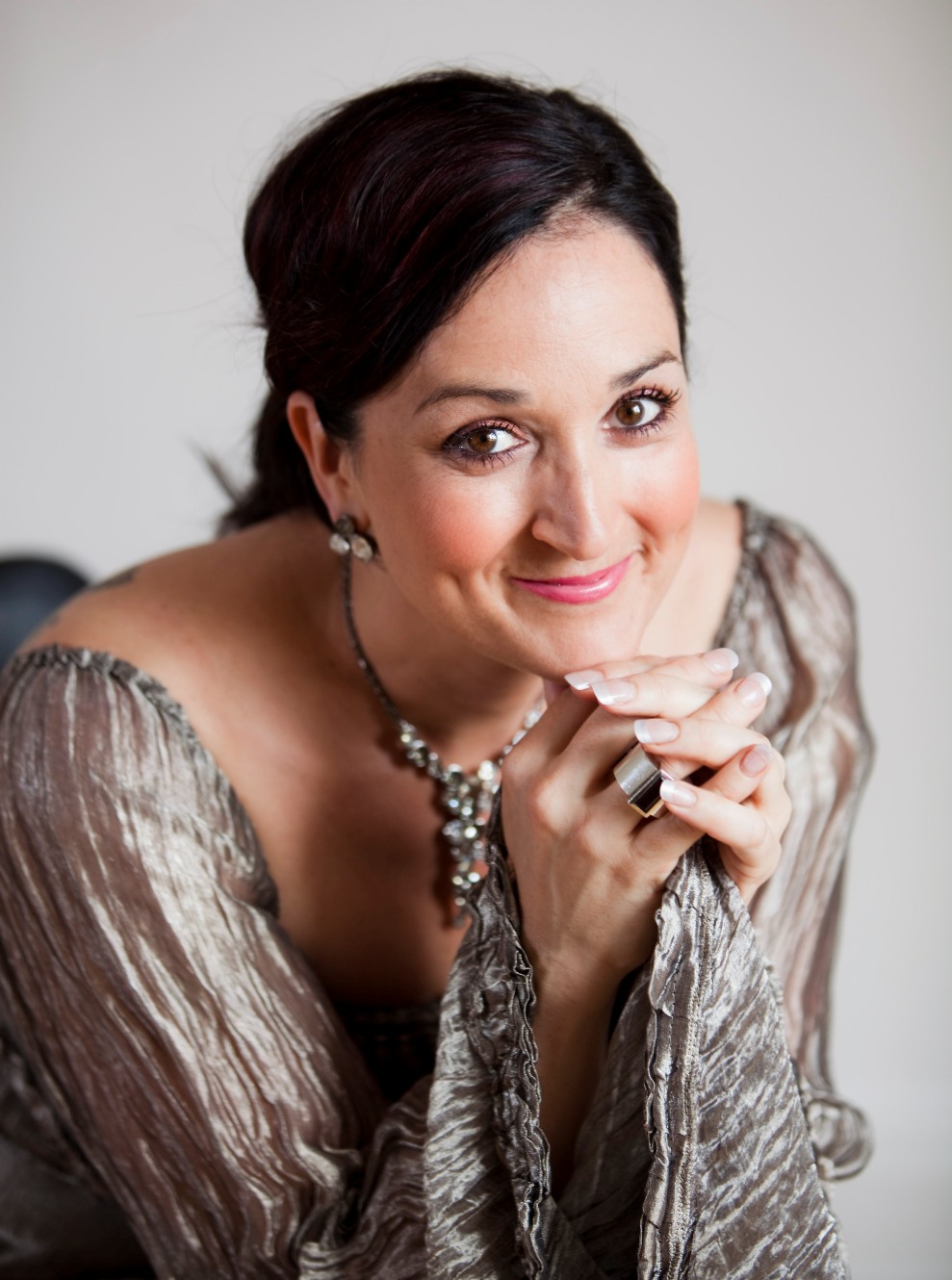 That worked. So did the precise phrasing and deliberate tempo-swerves of the slithery scherzo, satirising human vanity in parallel with Mahler's companion song which finds St Anthony preaching to a gaping, irredeemable congregation of fish (cleverly, the BBCSO have programmed this already crazy movement's battle against the splinters of other music and shards of Beckett in Luciano Berio's Sinfonia next Friday).
As Mahler begins to gather his strands towards a judgment day that turns out to be not as terrifying as it at first seems, a Wizard of Oz effect that reveals not illusion but Nirvana, the journey occasionally faltered. Neither mezzo Katerina Karnéus (pictured above by Mats Bäcker), pitching her entry uncertainly, nor the youthful Guildhall Symphony Chorus glided into their silences with the ideal velvety magic, though it has to be said that both were as classy as they come once securely under way. There was certainly no need for the extra 100 voices the Barbican platform can't accommodate when these young choral singers had so many trained operatic singers in their midst. One of their sopranos might have soared more luminously out of the resurrection chorale than Chen Reiss, though like Karnéus she soon found her feet.
The graves yielded up their dead a little tamely in the central uproar of Mahler's vast apocalyptic finale, and a further reminder of the Barbican's limited cosmos came with the offstage brass and percussion, sounding more like a Sally Army band in the backyard. But distinction was always there with superlative solos from BBC principals: that peerless trombonist Helen Vollam, a more prominent star of Bělohlávek's flawless Mahler Three five seasons back, gilded her doleful warnings, while flautist Michael Cox and piccolo-player Kathleen Stevenson brought supernatural stillness to the bird of death that sings just before the crucial chorale. The performance was shot through at every turn with such special focus; what a shame it didn't take on the cumulative impact of a truly towering Mahler Resurrection.
Something was lacking, too, in the note-perfect Schumann concerto of the first half: a touch of the grace in the lovely intermezzo which can make you smile, a leap or two for real joy in the vivacious finale. It was an admirable interpretation in so many other respects. Piemontesi (pictured left by Marco Borggreve) executed his runs with dazzling evenness, and brought a silvery tone with careful use of the sustaining pedal in an aristocratic first movement cadenza. An accomplished chamber musician, he also listens to the orchestra which Schumann places on such an even keel with the soloist (special praise again to two more excellent BBC players, oboist Richard Simpson and clarinettist Richard Hosford). No romantic languishing, either, for the nimble rapport of Bělohlávek and Piemontesi, a young pianist clearly destined for great things; but I'd have settled for a little less objectivity and a shade more soul.
The concert is broadcast live by Radio 3 on the afternoon of Monday 3 December
The Barbican Hall is an ungiving venue for wide-screen musical rhetoric, too cramped for transcendence
rating
Share this article