DVD: The Journey |

reviews, news & interviews
DVD: The Journey
DVD: The Journey
Lesbian drama from southern India achieves poetry alongside unexpected social comedy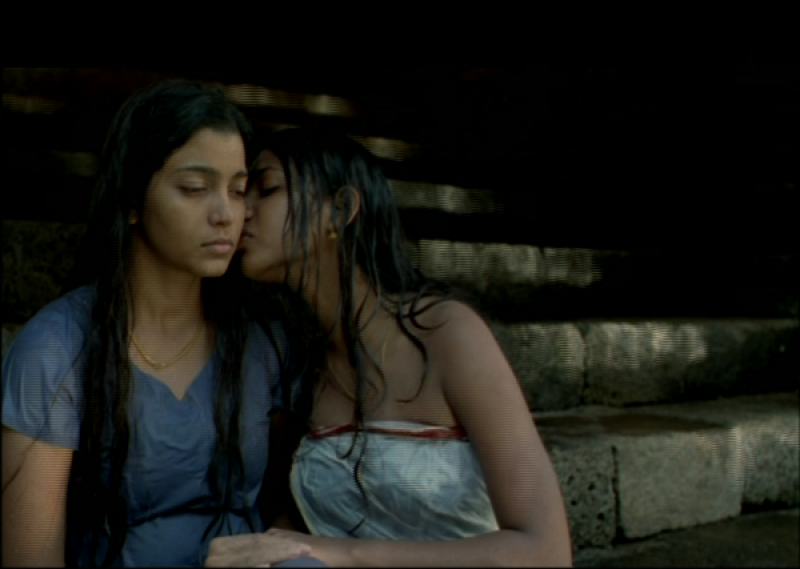 The tenderness of first love falls prey to traditional social pressures
Poetic restraint dominates Ligy J. Pullapally's 2004 Kerala-set lesbian drama The Journey (Sancharram). Based on a true story of a relationship between two young women that ended in one's suicide (a conclusion that's left open in the film), its opening symbol is a butterfly, and flight would indeed be the only escape for its schoolgirl heroines.
It would be away to a city from the small town - which looks rural and idyllic, centred around the school from which both girls are due to graduate - where social pressures dictate that conventional family life must be adhered to. When the slow-blossoming relationship between bookish Kiran (Suhasini V. Nair) and her more extrovert childhood friend Lilah (Shrruiti Menon) becomes public knowledge, reaction is not on a moral level as such, but on that of practical taboos. By all means carry on, even Lilah herself comes to suggest, but from the shelter of (arranged) marriage.
If the subject wasn't the emotional futures of the girls, and Kiran's pain in particular, this could almost be a comedy about community gossip, of a very middle-class kind, with KPAC Lalitha as Lilah's mother almost stealing the show. Pragmatically boisterous and not inherently unsympathetic, she's pushing formidably to preserve the status quo. Male characters seem weak and barely fleshed-out in a matriarchal society. Lilah's aging grandmother well understands the girls' predicament, but their schoolteacher, perhaps surprisingly, not at all.
Understated camera work captures the beauty of the locations and of physical surroundings that seem to mirror human fates, like the partly symbolic waterfall with which The Journey opens and closes (indeed, "waterfall" might work better as a title). Flutes dominate in a score that may seem over-intrusive to Western viewers, something of a traditional legacy which doesn't always meld with what is inherently a simple, rather than melodramatic, story. The Journey may not know exactly what or who it's aiming at, but at its best it speaks with considerable power, not through words or music but through gesture and expression.
Watch the trailer for The Journey