CD: Depeche Mode - Delta Machine |

reviews, news & interviews
CD: Depeche Mode - Delta Machine
CD: Depeche Mode - Delta Machine
Is the Basildon synth-goth machine still functioning?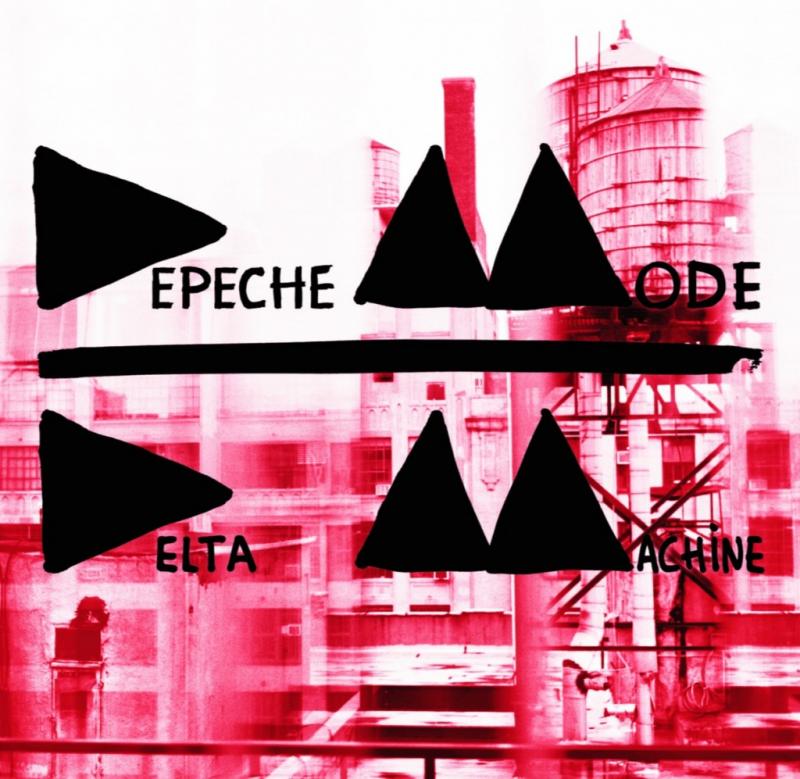 Delta Machine
The single "Heaven" emerged with all the melodrama and crypto-religiosity hardcore Depeche Mode fans have loved – Dave Gahan hitting some notes that suggested he's spotted certain tics that Muse's Matt Bellamy has nicked from him and gone "ahaa no, THIS is how it's done." It's a dirge in the best sense, a gorgeously crushing piece with – thankfully – digitally degraded sounds and robotic drum-rolls putting the guitars and pianos in their place: this is Depeche Mode at peace both with their stadium Goth stature and their history as electronic innovators. The follow-up "Soothe my Soul" revists the glam-stomp of 1989's "Personal Jesus" from their career high-point
Violator
album, and amazingly revitalises it rather than seeming like a capitulation to the past.
The news is even better though. The album which those singles trail begins – literally – stunningly. The kickdrum and electrocution-buzz synth bass that form the intro to "Welcome to my World" are concussive, numbing, a wallop to the head for anyone wanting the Basildon misfits to grow old gracefully. It even sounds like a nod to their electronic forebears Suicide, reminding us (as they did on their 2001 cover of The Stooges "Dirt") that however successful they may be, they align themselves with sick and wrong noisemakers, not their contemporaries, the U2s and Duran Durans of this world.
And it gets better from there. All the high drama signifiers of death, salvation, failure, religion, lost innocence and suchlike, leavened with occasional moments of painful intimacy, that characterise Martin Gore's (and occasionally Dave Gahan's) songwriting are present and correct, the sound is as sweeping and widescreen as you might expect from Doves/Elbow producer Ben Hillier, but there is always a crunch, a hiss, a rusting away of ordinary sounds to reveal the wires beneath, that could only come from a band who are rightly revered as progenitors of techno. There are terrifying isolationist cosmic ballads ("The Child Inside", "Alone"), there are feverish weird-outs ("My Little Universe"), and all the way through, there are Depeche Mode not trying to prove anything, not trying to redeem themselves, not trying to please – just being Depeche Mode on the form of their lives. It's really good to have them back.
Watch Depeche Mode play "Heaven" live in the studio:
They align themselves with sick and wrong noisemakers, not their contemporaries, the U2s and Duran Durans of this world
rating
Explore topics
Share this article