Boss, More4 |

reviews, news & interviews
Boss, More4
Boss, More4
A masterful Kelsey Grammer explores the dark side of Chicago's City Hall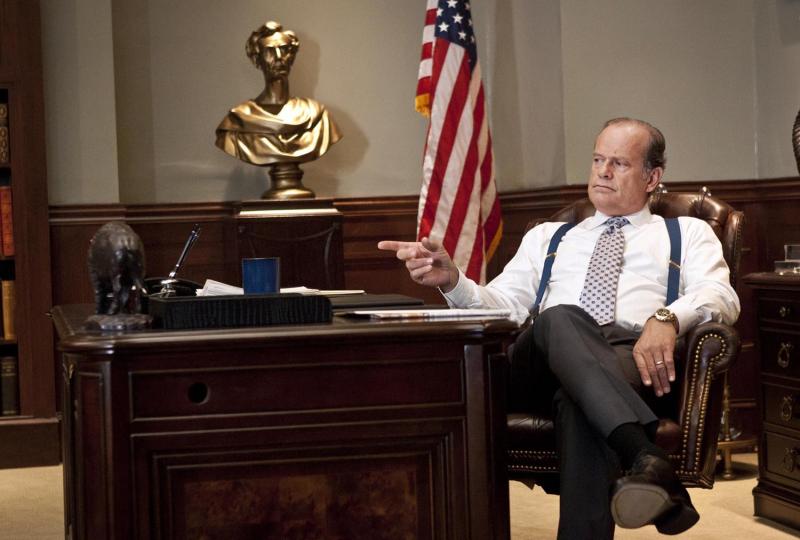 Not Frasier Crane but Thomas Kane: Kelsey Grammer as the Mayor with a terrible secret
How can you not love a show that opens with Robert Plant singing "Satan, your kingdom must come down" on the soundtrack? The song is aptly chosen, since Boss is the story of Chicago mayor Tom Kane, a bully, a tyrant and a master of the black arts of political fixing and gloves-off deal-making. But his days are numbered.
The introductory scene of this first episode was a monologue by an unseen woman, addressed to Kane (played with thunderous assurance by Kelsey Grammer) seated in what looked like a derelict warehouse. This was an odd location for the kind of news that the voice was giving him. It was a cool, technical analysis of the rare degenerative neurological disorder with which Kane had just been diagnosed.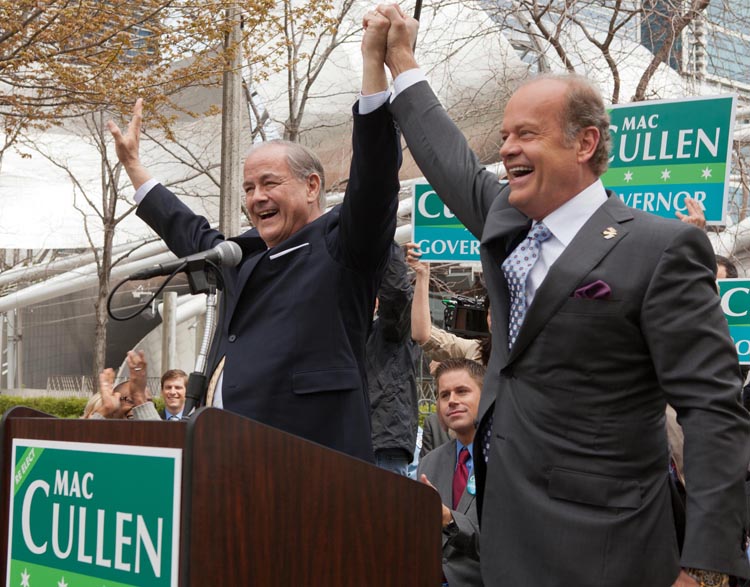 We watched his face registering the news, and it looked like somebody trying to nail a lid over Hell. As the disease progressed, his higher mental functions would deteriorate, he would suffer from delusions, paranoia and anxiety, be deprived of language and memory, and ultimately would need 24-hour care before death ensued. "How long?" rapped Kane. Probably three to five years, was the reply. As Kane and his doctor left the building, we learned that it used to be a slaughterhouse, prompting Kane to quote Upton Sinclair on the meaninglessness of life.
Indeed, Sinclair's novel The Jungle, about the barbarities of predatory capitalism in late 19th-century Chicago, is a sort of touchstone for Boss. Following his terrifying medical briefing, Kane - aiming to stay in power and keep his condition secret for as long as possible - went straight to a re-election rally in support of McCall "Mac" Cullen, the Governor of Illinois (Francis Guinan, pictured above with Grammer). He waxed rhetorical about the history of this great city, and hailed the "men of moral muscle" and "unimpeachable integrity" who had rescued it from gangsterism and corruption.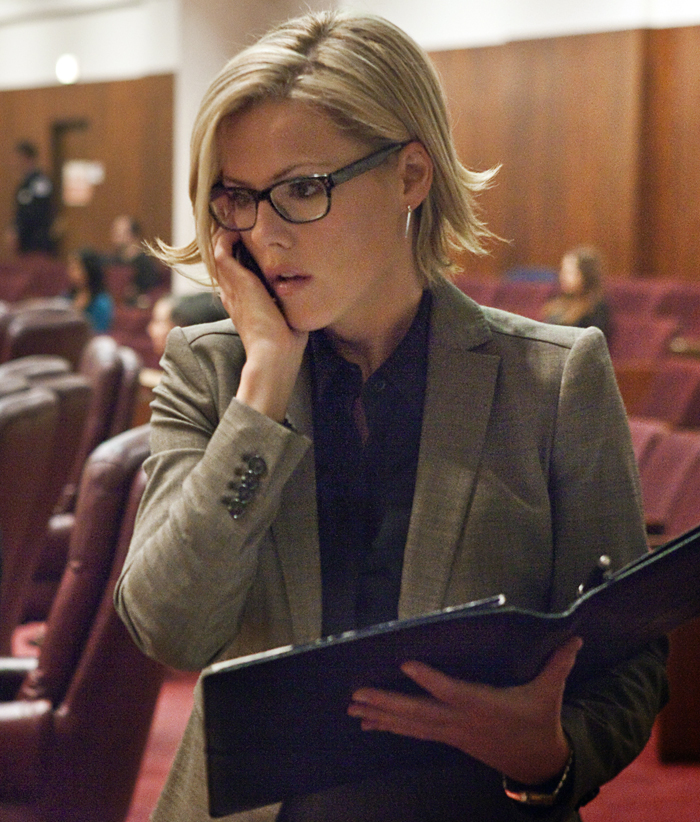 Cullen looked bemused, as well he might, since Kane is as ruthless and unscrupulous as a politician gets. Needless to say, he was soon surreptitiously shifting his support from Cullen to the hideously smooth State Treasurer Ben Zajac, who we later learned was having a secret affair with Kane's long-serving assistant Kitty O'Neill (Kathleen Robertson, pictured left). Just from this one episode (directed by Gus van Sant), it's clear that Boss is an intricately wrought tapestry of political lore and conflicting, combative personalities, as Kane juggles the levers of power to keep his network of alliances in play and himself at the apex of the pyramid. His developing illness, heralded by strange auditory effects or a suddenly shaking hand, is like a random assassin haunting the shadows.
It's another of those juggernaut American series which seem all-knowing about their subject (More4 has another one earlier on Thursday nights with The Good Wife, also set in Chicago), and complex social and political themes are tackled with a slick speediness that can leave the viewer floundering. How Kane headed off a potential racial and civil rights quagmire when some ancient tribal burial artifacts were discovered during a development of O'Hare Airport was a case in point (he cut to the chase using bribery and intimidation).
It's the kind of TV drama nobody really knows how to do in Britain. Mind you, there's not that much of it in the States either, especially after its parent network Starz cancelled Boss after two seasons.