CD: Pat Metheny - Tap: The Book of Angels, Vol 20 |

reviews, news & interviews
CD: Pat Metheny - Tap: The Book of Angels, Vol 20
CD: Pat Metheny - Tap: The Book of Angels, Vol 20
Brilliant first meeting between the jazz guitarist and the avant-gardist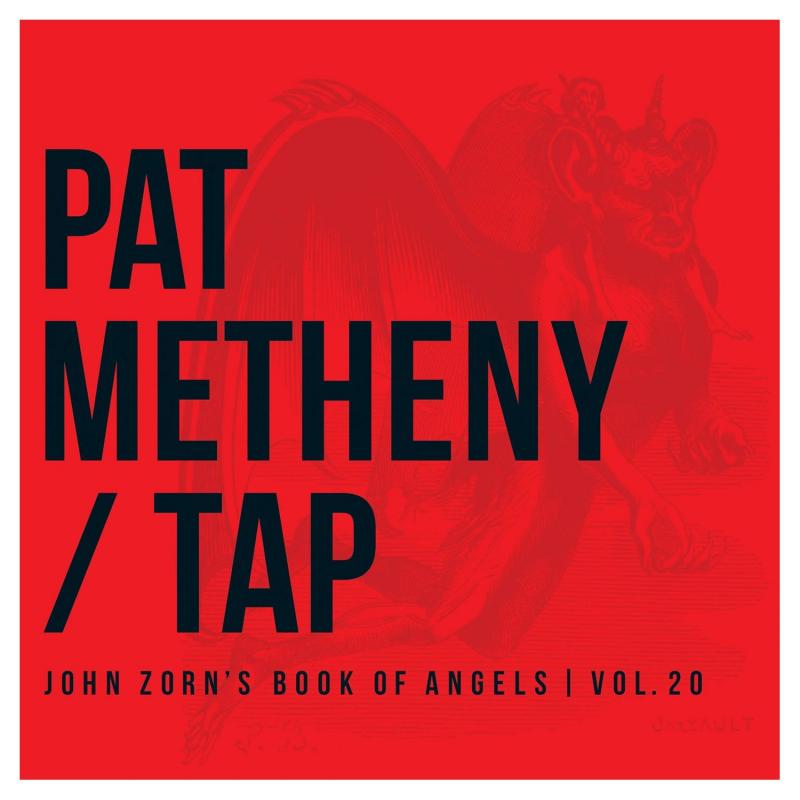 Inspired first collaboration between guitarist Pat Metheny and composer John Zorn
Born just a year apart in the 1950s and having both clocked up almost 40 years' work in their respective scenes, it's surprising that it's taken quite so long for fellow trailblazers Pat Metheny and John Zorn to work together. It's certainly been worth the wait, as this collection is a real barn-burner.
Apart from his frequent collaborator, drummer Antonio Sanchez, guitarist Metheny is responsible for every other sound you hear on his contribution to John Zorn's gargantuan Masada songbook project: bass, keyboards, bandonéon, percussion, flugelhorn and much more. All six richly detailed montages are works of great imagination.
Full of looping, sitar-like riffs and with Sanchez's monstrous backbeat kicking in after the one minute mark, album opener "Mastema" has a killing groove and a time signature you'll still be figuring out by the end of the tune. The understated, engulfing beauty of "Albim" is a delight. Driven by hand percussion, the central section of "Tharsis" comes closest to classic Pat Metheny Group territory, with an ecstatic guitar synth solo played against slowly shifting harmonies. As the tune progresses, Metheny packs in layer after layer until the contrapuntal detail almost reaches overload.
"Sariel" is a slow-burner, building from the simplest theme and accompaniment to something approaching film score richness. There's an unexpected breakdown to impressionistic chordal work from Metheny, with Sanchez switching to delicate brushwork, before the grander textures bring us home – the disconcerting coda seems to appear from nowhere.
Creating the impression of floating, "Phanuel" presents a delicately plucked theme accompanied by dreamy pads and ghostly found material, before the textures thin out to leave wide open solo spaces. The concluding "Hurmiz" is a wild ride in which Metheny's fractured, player piano-type lines become increasingly frenzied, with Sanchez gamely following every flurry of notes.
Watch a clip of the Pat Metheny Group
Metheny packs in layer after layer until the contrapuntal detail almost reaches overload
rating
Explore topics
Share this article