Sylvie Guillem, 6000 Miles Away, Sadler's Wells Theatre
Sylvie Guillem, 6000 Miles Away, Sadler's Wells Theatre
Guillem weaves her game-changing magic in Forsythe and Ek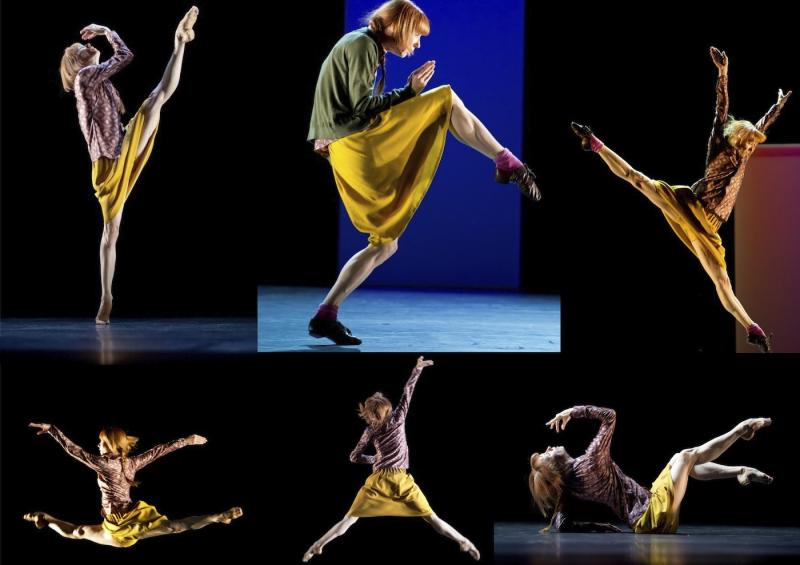 'Bye': Guillem in images from Mats Ek's solo for her, and below in Forsythe's Rearray
People go to see Sylvie Guillem the way they used to go to Isadora Duncan or Anna Pavlova, to see a living legend, a game-changer. Guillem became one of dance's handful of game-changers not when she was the controversially over-fashioned classical ballerina, nor even when she was the arrestingly individual dramatic ballerina in great British narrative ballets.
It was when she left her past imagery behind her and threw herself up into the air
qua
Guillem, no longer young and classical, but stripped back,
au naturel
, just her questing mind and her exquisite skills, and damn the tutu.
Many classical ballerinas have crossed into contemporary work but none with such eager comprehension and blistering charisma as our Sylvie. Barriers dissolve as she turns up. Notched on Guillem's gardening spade would be the names of William Forsythe, Mats Ek, Russell Maliphant, Akram Khan, Jonathan Burrows, Maurice Béjart, Mary Wigman, Agnes de Mille and Rudolf Nureyev as well as classical and neo-classical choreographers. The range in style is enormous.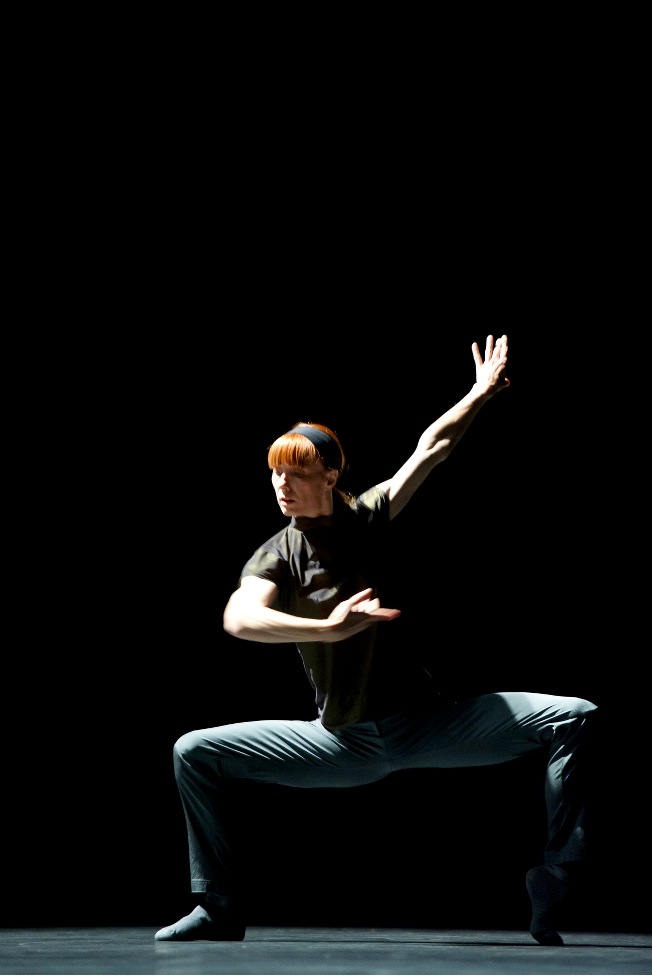 This programme premiered two years ago, soon after the Japanese tsunami disaster that it is named for, and Guillem is even more astonishing (at 48) than before, not a trace less whip-fit and elegant than she appears in the video below, more than half her lifetime ago.
Three works, three major names: Jiri Kylian, Forsythe, Ek. She dances the second and third, though why she has clung to this particular Kylian on the programme I don't understand, its vapidity quite foreign to the effect of the rest.
English National Ballet just performed a marginally better work of his, Petite Mort. More about pose than choreography, 27' 52" is seen in extract, a strung-out duet for half-clad man and woman (and carpet), in which there appears to be a theme of running phrases forward and backward. You hear this in the voice-overs (French and German) - I wondered if reverse mechanics explained the awkwardness of some of the choreography.
The girl, Aurélie Cayla, takes her red vest off and bares her breasts, and from then your reading of the vehement duetting is likely to alter as skin meets skin.
That titbit over, we're onto the real matter: two terrific Guillem tributes by two choreographers who totally get her soaring measure. Broadly, Forsythe's is brain, Ek's is heart, but both are seated in soul and imagination, and each in its own way feels like a specific portrait of this specific dancer.
Forsythe's Rearray seemed to me in 2011 the most thrilling piece of new choreography I saw that year, and I'm still transfixed by its faithfulness to classical ballet, its amusing postmodernism, and the cracking technical workout it gives to Guillem and her partner. Originally that was Nicolas Le Riche, and I miss his granite masculine assurance and the pair's complicit Paris Opéra understanding, but La Scala's Massimo Murru brings his own, more friendly style, not least an impressively full and long ponytail.
Her feet spring inside their socks into that familiar, extreme arch, so feline in their microscopic control of balance, turn, jet-propulsionLittle bites of dance take place, cut off by black-outs, which snatch up fragments of barre exercise - ports de bras, développés, attitudes - and expand them into haikus of dense, delicious ballet dancing. Sometimes Guillem and Murru are together, sometimes alone, and the wavering half-light deceives your eyes, while David Morrow's Berg-like music brushes the ears like twigs against a window in the night. They dance in grey jeans and socks, inside which her feet spring into that familiar, extreme arch, so feline in their microscopic control of balance, turn, jet-propulsion.
For sure, other dancers raised in the Guillem era could execute this in liquidity and elasticity, but none with such redoubtable, magical rigour, with such instinctive grip of the satisfying geometry of 90 degree arabesque, upright stance, and - thereby - with such a dramatically charged 180-degree vertical line. It's the austere intellect dancing, it's Merce Cunningham on speed, but this pared-down Guillem also radiates a witchy hint of mischief, flickering her leg up to the sky alluringly and snatching it back down again.
Ek, by contrast, winkled out something unexpectedly domestic in the ballerina when he created Bye for her. Even wearing hideous purple and mustard granny clothing and a badly cut hair-do, Guillem exercises her spell. A video door opens memories for her, of family, a man, a dog, while Ivo Pogorelich on CD plays a surprisingly restrained finale from the Beethoven Op 111 piano sonata.
Bye is flat-out sentimental, but she adds lemon to it by her quirky attitude. She's dolefully funny, doing handstands, leaping in anger, sagging in rueful resignation, reliving excruciating moments. The bare legs are harshly lit, the close-up on her face is intended to show us her age. She is heartbreakingly good. How lucky to have been around to see Guillem these past 20 years, how much more alive dance has become, due to her argumentative, revelatory work ethic and personality.
Guillem dancing William Forsythe's in the middle, somewhat elevated at Paris Opera Ballet with Laurent Hilaire
This pared-down Guillem radiates witchy mischief, flickering her leg up to the sky alluringly
rating
Explore topics
Share this article