Reissue CDs Weekly: Burt Bacharach |

reviews, news & interviews
Reissue CDs Weekly: Burt Bacharach
Reissue CDs Weekly: Burt Bacharach
Long-overdue box set celebrating America's songwriting giant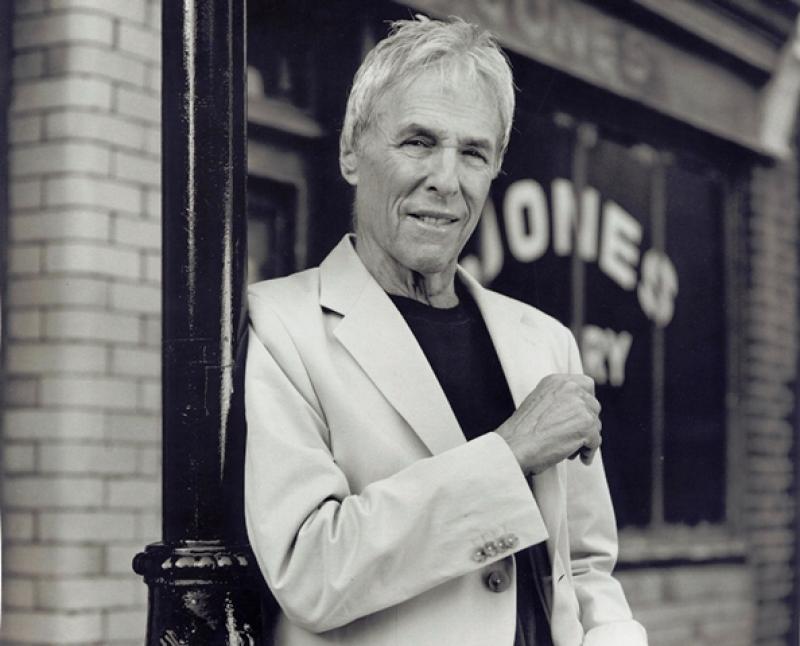 Burt Bacharach: not allowed to forget Tommy Sands's 'Love In A Goldfish Bowl'
Burt Bacharach: The Art of the Songwriter - Anyone Who Had a Heart
Sometimes, greatness takes a while to surface. Tommy Sands's 1961 single "Love In A Goldfish Bowl" didn't return the hopeful teen idol to the charts. He'd had his day in 1957 with "Teen-age Crush", a slice of ersatz Elvis which rose to number two in the US. "…Goldfish Bowl" was hokum of the highest order, written by Burt Bacharach and lyricist Hal David for the film of the same name. "It's love in a goldfish bowl" hiccups Nancy Sinatra's then-husband. But it was less silly and less fun than 1958's "The Blob", by The Five Blobs. And way better than the annoying "Sad Sack", a 1957 single by actor/French icon Jerry Lewis.
Skip to 1962. With The Drifters' "Please Stay", The Shirelles' "Baby It's You" and Dionne Warwick's "Don't Make Me Over", Burt Bacharach and his various collaborators proved that the non-lyrical part of the partnership was very special indeed. It took a little time for Bacharach's own voice to be heard. His own worth to the market allowed him to assert that voice.
Across its six discs, The Art of the Songwriter - Anyone Who Had a Heart is stuffed with well-known performances and balances them against milestones in his writing life, no matter how slight some of these penned-to-order trifles may be, including those for Sands, the Blobs, Lewis and more. It's rounded and democratically compiled, so much so that it includes a few baffling selections. More on them in a moment.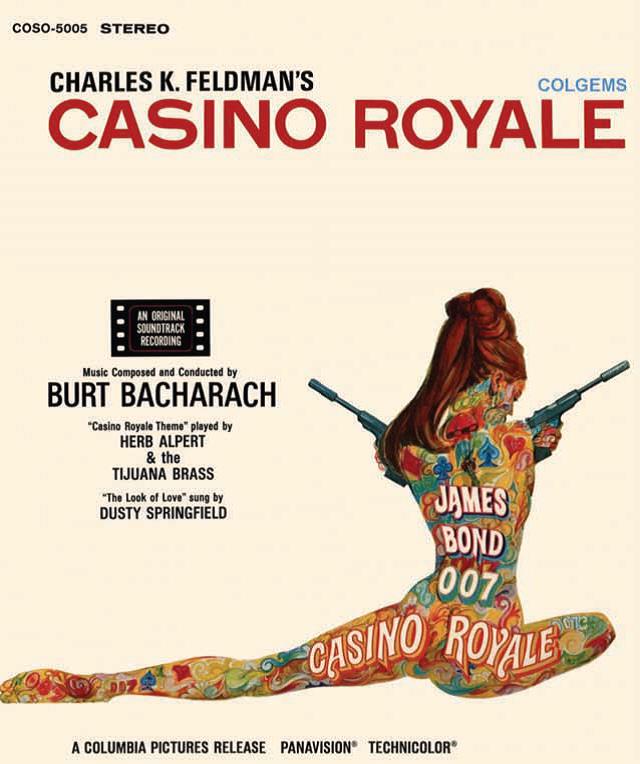 The box set's release ties in with the appearance of a new (co-written) autobiography, Anyone Who Had A Heart: My Life and Music. What's heard here and what's covered in its fine accompanying book tell the story crisply and rewardingly, so not having the autobiography won't limit any enjoyment of this.
And there's a hell of a lot to enjoy. The broadly chronological, themed discs include all-time greats: the theme from Casino Royale, Jackie DeShannon's "What The World Needs Now Is Love", Dionne Warwick's "Walk on by", Dusty Springfield's "I Just Don't Know What To Do With Myself", Jack Jones's "Wives and Lovers". It's almost endless. Disc Six is dedicated to Bacharach's own recordings of his compositions, while another compiles his jazzier side. On this disc, especially, his empathy with and the inspiration he took from Latin rhythms and arrangements comes through subtly. Disc Four's more recent work includes collaborations with Elvis Costello and Rufus Wainwright. Ronan Keating's "I'll Never Fall in Love Again" isn't so essential.
Although the rationale for the track selection is not made clear in the book, it's apparent the more random-seeming inclusions are there to demonstrate Bacharach's ubiquity in and influence on the world of Sixties pop. Fine when it's The Walker Brothers' "Another Tear Falls", the Peter Sellers/Hollies film novelty "After the Fox" or Roland Shaw and his Orchestra's "Let the Love Come Through". But the appearance of Bacharach covers which were neither hits, the most well-known version, the first-recorded or definitive version is perplexing. Anyone and everyone was covering Bacharach from 1964 to 1968. Why is British singer Julie Rogers's cover of "Long After the Night Is Over" here? Jimmy Radcliffe's is surely the essential early interpretation (it can be heard on the next page). There are too many of these instances. They are, though, overshadowed by the large amount of classics and lesser-known gems. Track-by-track commentary would have been useful.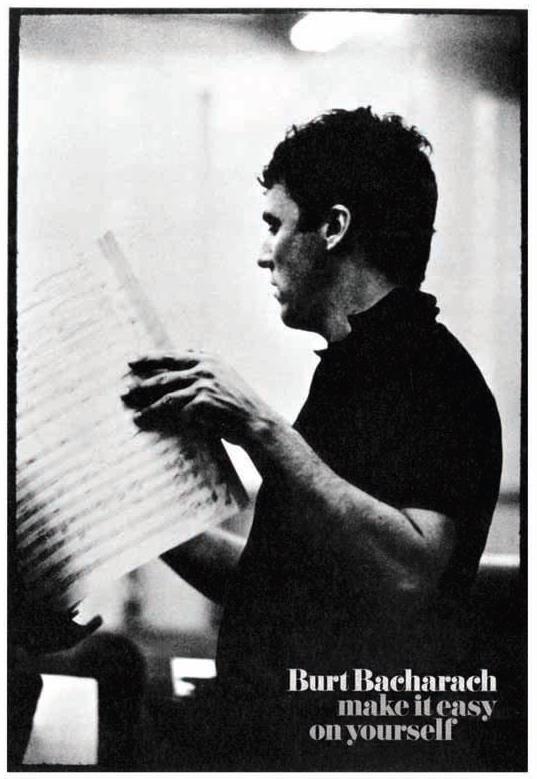 The Art of the Songwriter - Anyone Who Had a Heart has arrived far too late. It should have been issued at least 15 years ago. Before the Nineties, Bacharach wasn't terribly cool, occupying a position roughly analogous to Glen Campbell, Tony Bennett or even Gene Pitney: artists whose songs and performances were firmly mainstream, with mainstream audiences. What had been steered firmly into the middle of the road wasn't going to stray from there.
Whatever his songwriting genius, thoughtfully compiled retrospectives of Bacharach's work seemed as likely as one of Matt Monro. Compilations of the composer's girl group obscurities, songs for Dionne Warwick or soundtracks were as far as it was going to go.
Yet the world changes and the stars aligned in the Nineties. Whatever its merits or demerits, the early 1990s' easy listening/lounge music boom opened things up. A poster of him featured on Oasis's Definitely Maybe – their Noel Gallagher, a heartfelt fan, would go on to perform with Bacharach as well as borrow odd bits of his music. The film Austin Powers: International Man of Mystery arrived in 1997. Bacharach was in it. He and Elvis Costello collaborated on an album in 1998. Some of this was ironic, irritating and of the moment. A lot of it wasn't. But it all resulted in bringing Bacharach his broadest profile for over 20 years.
Odd flag wavers had surfaced earlier, most conspicuously during punk. Costello had issued a version of Bacharach & David's "I Just Don't Know What To Do with Myself" in 1978, the same year The Stranglers covered "Walk On By" to great effect. But it was another 20 years before Bacharach was reassessed. Now, finally, here's the wide-ranging release the late Nineties needed.
The Art of the Songwriter - Anyone Who Had a Heart arrives in somewhat muddied waters as there is already a trio of double- or triple-disc Bacharach sets: 2001's The Look of Love - The Burt Bacharach Collection; 2006's The Definitive Burt Bacharach Songbook and 2010's Elvis Costello-annotated Magic Moments: The Definitive Burt Bacharach Collection. Despite the inevitable repeats (especially from the first of these), this new set outpaces them all. There's also a slimmer 2-CD version of The Art of the Songwriter, but don't bother. Go for the full thing.
Listen to Jimmy Radcliffe's "Long After the Night Is Over"
Stuffed with well-known performances, 'The Art of the Songwriter' balances them against milestones in Bacharach's writing life, no matter how slight
Explore topics
Share this article