Reissue CDs Weekly: Yesterday Has Gone - The Songs of Teddy Randazzo |

reviews, news & interviews
Reissue CDs Weekly: Yesterday Has Gone - The Songs of Teddy Randazzo
Reissue CDs Weekly: Yesterday Has Gone - The Songs of Teddy Randazzo
Recognition for the bold American musical stylist
Teddy Randazzo: urban heartache was a perennial theme of his songs
"It's Gonna Take a Miracle" just missed out on a mainstream US Top 40 placing after The Royalettes issued it as a single in June 1965. But the song had staying power.
In 1971 Laura Nyro covered it, choosing it as the title track for the album she made with
LaBelle
. Deniece Williams's version hit big in 1982.
The song's co-writer was Teddy Randazzo. He had arranged and produced The Royalettes's interpretation, the first time it was issued. Their reading is as he conceived the song: the template for what followed. The other vocal group most associated with Randazzo is Little Anthony and the Imperials. Focussing on either doesn't tell the full story though.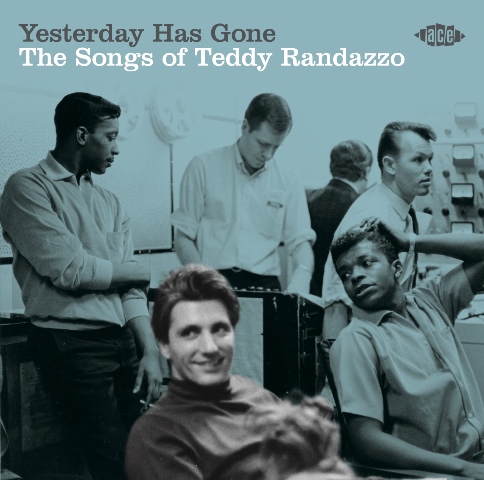 For this look to Yesterday Has Gone - The Songs of Teddy Randazzo, a vital 25-track compilation celebrating this perhaps not-as lauded as he ought to be American musical auteur. According to the collection's liner notes, Randazzo (born 1935, died 2003) has 850 compositions registered with the US publishing agency BMI. Recordings of his songs have sold more than 100 million. Around 400 artists have recorded them, yet this seems to be the first anthology dedicated to him.
As well as "It's Gonna Take a Miracle" Randazzo was behind "Goin' Out of my Head" and "Hurt so Bad", songs which remain benchmark creations integral to the immediately post-Beatle period – a shrinking window in which songwriters still had as much muscle as the invading British interlopers.
It took Alessandro Carmelo Randazzo a little while to find his feet. He had been in the vocal outfit the Three Chuckles, who scored their first hit in 1956. Two years later, they were in the cash-in pop flicks The Girl Can't Help It and Rock, Rock, Rock! In their wake, he went solo and recorded Italian-language smoochies, sappy ballads, country, light rock 'n' roll and twist novelties. Crucially, he began writing. In 1963, for the Colpix label, he was credited variously as singer, writer, arranger and producer (the latter with his company Teddy Randazzo Productions Inc).
His elongated apprenticeship came to end in 1965 when Little Anthony & The Imperials charted with "I'm on the Outside (Looking in)", the point when Yesterday Has Gone picks up with Randazzo.
The acquisition of Randazzo's own songwriting voice is what Yesterday Has Gone is about. He worked with co-writers, but from around 1964 the trademark sound and style is in evidence. It is grand. It swells. The voice is central. Drama is inherent. Urban heartache is a perennial theme. Lou Christie and The Four Seasons also had this Italianate sonic spectacle, but a Randazzo song eschews their stomp in favour of a undulating flow. Peaks and troughs. The only peer in the same ballpark was Gene Pitney.
And what songs Randazzo was integral to. His own 1965 single "You Don't Need a Heart" is metropolitan soul of the highest calibre, a for-real classic collected as track four. Elsewhere, the yearning "You Better Go", a 1965 single by Derek Martin, is spectral, understated and defined as much by its ethereal female backing vocals as its pleading lead voice.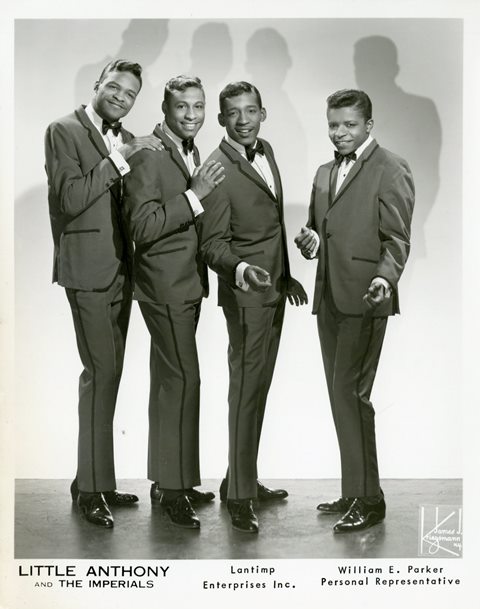 Randazzo worked hard. In 1966 he co-wrote, arranged and produced Ritchie Adams's "Better Off Without You", a spacious, wide-screen single which would have been glutinous had it been subjected to a full-scale, off-the-shelf Spector treatment. That year, he deftly did the same for Annabelle Fox's "Lonely Girl" which, despite its shades of Dionne Warwick, soars in the same way as the best of Little Anthony. Also from 1966, Porgy & The Monarchs's "Think Twice Before You Walk Away" is yet another startling Randazzo gesamtkunstwerk.
The last word of the previous paragraph responds to Randazzo as a hot, creative arranger and producer. He knew music and how to frame it. Fox's "Lonely Girl" features lightly phased strings, bringing an edge (he also worked with Timi Yuro, whose records pioneered phasing). Then there's Anthony & The Imperials's 1969 original of "Yesterday Has Gone" (the Little had been ditched), where the song audaciously begins by going straight into the chorus – an inspired move underpinned by hard drums which are faded downas the vocal modulates into the verse and replaced by a harpsichord figure which, until this point, has barely been audible. This is bold, assured production.
Bacharach & David, Barry & Greenwich, Goffin & King and Neil Sedaka are amongst the names tripping off the tongue as great American Sixties pop writers, performers and producers. Yet despite his mellifluous handle, Teddy Randazzo hasn't got quite the retrospective standing he has deserved. The essential Yesterday Has Gone - The Songs of Teddy Randazzo evidences his greatness.
Next week: 40th-anniversary iteration of The Clash's London Calling

Despite his mellifluous handle, Teddy Randazzo hasn't got quite the retrospective standing he has deserved
Explore topics
Share this article