Reissue CDs Weekly: Northern Soul's Classiest Rarities Volume 6 |

reviews, news & interviews
Reissue CDs Weekly: Northern Soul's Classiest Rarities Volume 6
Reissue CDs Weekly: Northern Soul's Classiest Rarities Volume 6
Consummate obscurities package will satisfy anyone into soul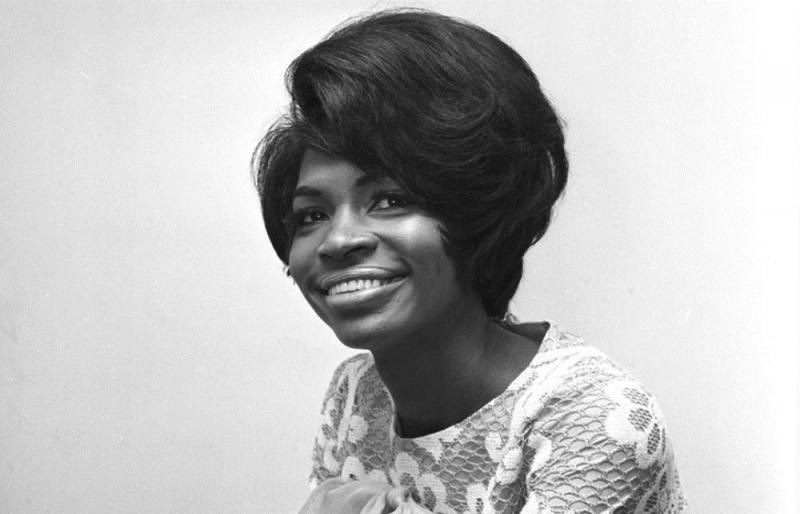 Maxine Brown: happy to be just one 'Northern Soul's Classiest Rarities Volume 6's' hit picks
The title Northern Soul's Classiest Rarities Volume 6 suggests this 24-track compilation might be a rag-bag; a collection of random musical floor-sweepings which couldn't be collected under any other heading. Not a bit of it. Instead, every contribution is a gem. Anyone into soul – Northern, or any of its forms – will get a buzz from this collection.
"High-quality dance records from across the Northern Soul spectrum – floor-fillers, chin-strokers, the esoteric and the sometimes obvious" are the words summing up the contents on the back of the package. This nails it though it's hard to see how anything fits the bill as "obvious". Betty Everett is well known, but despite her bouncy 1970 swinger "I Got To Tell Somebody" being described as a "common" record in the liner notes and it having been a #22 R&B hit, it's not a single which springs to mind as part of the soul pantheon. However, it is fantastic and its appearance here might rectify this omission.
The same can be said for Maxine Brown and her 1966 Wand single "One in a Million". What's heard is not the familiar version of the perennial floor-filler but a previously unheard alternate take found on a recently discovered master tape. With more prominent horns, a greater focus on percussion and a mixed-back vocal, it differs from the recognisable and is a work in progress. As wonderful as what was issued, even in this form it would still have become a classic had it hit shops.
Defining previously unreleased tracks as rare is pushing things. Maybe prior availability in some form – even as a one-off acetate – is necessary to be classed as rare?
Whatever the semantics at play, Nooney Rickett's also hitherto unheard "Sad Tomorrows" is an amazing, grand Jack Nitzsche production of a yearning song along the lines of The Righteous Brothers. For this alone, Northern Soul's Classiest Rarities Volume 6 makes its case as an essential purchase.
A track which actually was released is the fantastically named Jock Mitchell with The Fabulous Agents' 1968 A-side "Nomad Woman", a moody shuffler and former DJ favourite that's a winner. The man born Arthur Mitchell began singing in 1956 at age 12 and later adopted the name Jock for reasons unknown. Releasing "Nomad Woman" (as "No Mad Woman") on his own, hopefully named, imprint Golden Hit Productions – with the sub-heading "Hit after Hit" – did not propel Mitchell chartwards. Still, running the Jock Mitchell's Rose Room night club must have been a cause for comfort.
Betty Turner & The Chevelles didn't have a Svengali with such an empire. Their syncopated, ska-edged 1964 single "The Winds Kept Laughing" was recorded in a garage. The Detroit Emeralds had no need for such ad hoc studio arrangements due to their fame, and their Philly-style 1971 album track "Long Live the King" is yet another sensation on a comp which keeps giving.
Overall, Northern Soul's Classiest Rarities Volume 6 is a consummate package with a great track-by-track commentary supplementing the outstanding music. Satisfaction is guaranteed.
Next week: A seasonal treat from The Fabs – the first-ever legal reissue of The Beatles' fan club Christmas flexis
Nooney Rickett's hitherto unheard 'Sad Tomorrows' is a grand Jack Nitzsche production along the lines of The Righteous Brothers
Explore topics
Share this article