Reissue CDs Weekly: Kenny Carter - Showdown |

reviews, news & interviews
Reissue CDs Weekly: Kenny Carter - Showdown
Reissue CDs Weekly: Kenny Carter - Showdown
Finally unearthed, the soul legend's stunning 1966 RCA recordings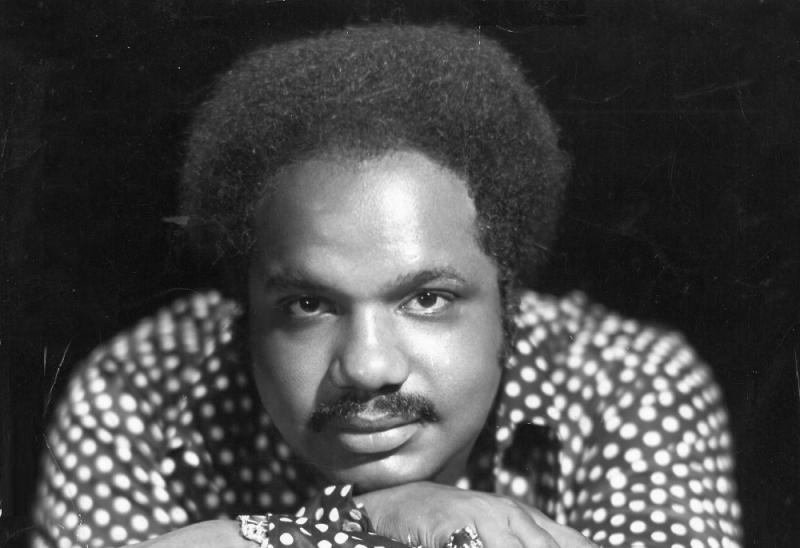 Kenny Carter: thirty years after his passing, he is revealed as one of soul music's greats
Half-way through the 22 tracks of Showdown – The Complete 1966 RCA Recordings, what's been increasingly apparent from the opening cut is confirmed: this is an extraordinary archive release, as much so as the live Stooges album looked at by this column in early September.
"What's That on Your Finger" opens Showdown's second half. A mid-tempo, deftly arranged, fully orchestrated uptown soul cut, it has a guitar figure subtly nodding to "Tracks of my Tears", dexterous backing vocals, a confident, soaring lead voice and an irresistible melody. Yet the recording of the song, co-written by its singer Kenny Carter, was not released by his label RCA. The tape was consigned to a vault.
Irrespective of Carter's relative obscurity, Showdown stands shoulder-to shoulder with The Stooges's Live At Goose Lake as this year's most fantastic out-of-the-blue archive release. Both do what such albums should: tell a fresh story or supplement what's known in new ways. Carter made just two singles before his spell with RCA and only three more followed. Odd tracks of his have appeared on various compilations and, until now, the full story was not known.
Kenny Carter signed with RCA in late 1965. Three singles were issued and all six tracks from them sound like winners. An album titled Lotsa Soul was planned for November 1966. Despite a catalogue number being assigned, it never came out. Some of the potential album tracks weren't mixed and the multi-track tapes were put into storage. Showdown collects everything from these sessions, all held at New York's Bell Sound Studio: on 27 December 1965, 22 January 1966, 12 March 1966, 16 March 1966, 23 March 1966 and 1 April 1966.
The multiple dates show that RCA was spending money and considered Carter a commercial goer. His sessions were led by top-notch arranger Garry Sherman, who had worked on The Drifters's "Up on the Roof". Up to 11 violin players were contracted to accompany Carter. The four backing singers included Ashford and Simpson. The – usually three – guitarists included the superb Vinnie Bell. The ensembles were rounded out with a couple of trumpeters, a drummer, a percussionist, a bassist and pianist. RCA was behind Carter.
But after that last session in April, the second and third singles became Carter's full-stop with RCA. Despite promotion like the ad seen here, all three were poor sellers and the Lotsa Soul album was cancelled. In the properly detailed, fascinating liner notes of Showdown's booklet it's suggested that because the label had a similarly flavoured Roy Hamilton album on its books which wasn't a success, Carter's album was pulled from the schedule as it too probably wouldn't sell. There was also the possibility that soul music had moved on and the rounded uptown New York sound could no longer compete with the harder-edged material coming out on Atlantic, Stax and so on. Carter's moment had passed.
Now, though, such vintage marketing and trend-aware likelihoods matter not a jot. The music is centre stage. The spine-tingling "I'm Not the One" sounds like another hit. Cymbal washes, heartbeat-pulse strings and gospel backing vocals underpin a wracked yet melodic vocal. It is beautiful. But it was also shelved. Then there's the similarly impactful opening track, the equally moody and also previously unissued "Ev'ry Time we Say Goodbye". On the more up-tempo, self-penned and actually released "I've Got to Get Myself Together", Carter proves his adaptability – his timbre and pleading style is a natural fit with faster tracks. Everything is this fantastic.
Whatever the quality of what was recorded, another factor which may have counted against Carter is that seven of the tracks completed at Bell were adaptations of standards, show tunes or songs from films. In the wake of The Righteous Brothers's "Unchained Melody", big, soulful productions of such was a deal in 1965 but a Phil Spector-tinged, drama-packed version of Cole Porter's "Ev'ry Time we Say Goodbye" was perhaps behind the times for the swiftly changing 1966.
"Ev'ry Time we Say Goodbye" highlights another aspect of this collection. After the recording, its multi-track tape wasn't mixed down to create a master. Now a mix has finally been made. In stereo, it sounds of a piece with the tracks from the 1966 masters. Deft understates this skilful achievement. It's a sign of the trouble taken with this release.
Showdown culminates a process which began in 1997 with the release of the ground-breaking compilation Dave Godin's Deep Soul Treasures Volume 1. Carter's single "Showdown" was included, as were versions of "I'm Not the One", by Carter's close associate Larry Banks, and "Lights Out", issued on RCA by Zerben R Hicks & The Dynamics in 1967. Now, Carter's originals of the latter two are heard. At that time, Carter was mysterious figure – Godin called him "enigmatic" – and there was no knowledge that the three tracks related to his shelved album: one which, had it had been issued, would have drawn from the 22 tracks collected on Showdown.
The influential Dave Godin died in 2004, but doubtless he would have been floored by Showdown. Carter died in 1990 at just 50. Thirty years after his passing, the essential Showdown – The Complete 1966 RCA Recordings reveals Kenny Carter to have been one of soul music's greats.
Next week: Sixties Brit-psych contenders The Apple and Jason Crest
Kenny Carter's label RCA was spending money and considered him a commercial goer
Explore topics
Share this article