CD: KT Tunstall - Invisible Empire // Crescent Moon |

reviews, news & interviews
CD: KT Tunstall - Invisible Empire // Crescent Moon
CD: KT Tunstall - Invisible Empire // Crescent Moon
Scottish songwriter rings the changes on an album of two halves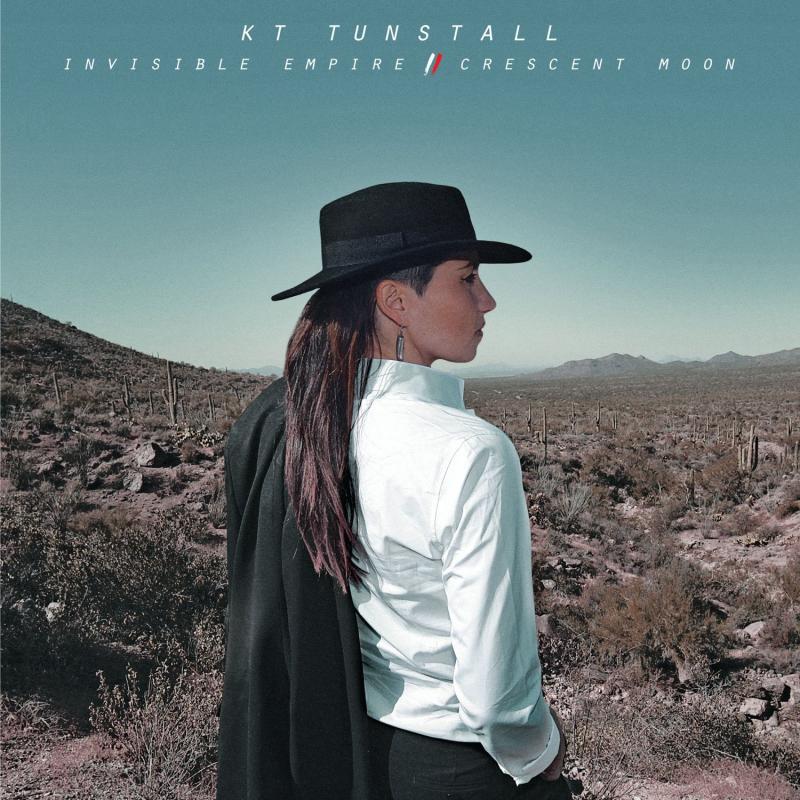 Introspective: KT Tunstall surveys her Invisible Empire
That KT Tunstall has released probably her most introspective album to date is unsurprising, given that the past year has seen both the end of her marriage and the death of her father. But the trouble with introspective albums is that, without a certain rawness, they're not always the most engaging listen.
Invisible Empire // Crescent Moon
contains some of the most beautiful music of the St Andrews songwriter's career but, like when people tell you their dreams, it isn't always very interesting.
The album's name reflects its two halves, recorded in separate sessions in the Arizona desert with Giant Sand's Howe Gelb. The "Invisible Empire" side touches on mortality, and opens with a subtle track by the same name. Its shuffling rhythm and soft melody creep under the skin with repeated listens, but it's an early warning that the KT of this album is not the one whose strident, bluesy voice brought her national attention and a Mercury nomination. This first side of the album contains some of its most beautiful moments ("How You Kill Me", "Old Man Song") but it's only later that the rawness of lyrics like those to "Made of Glass" hit.
With its sultry guitar line and most potent use of KT's voice, single "Feel It All", from the album's reflective "Crescent Moon" side, is probably its strongest track. That might explain why it appears twice, both on its own and in the live "band jam" take that concludes the album. In its original form the track shrouds itself in a certain dreaminess more in keeping with a selection of songs which sometimes struggle to distinguish themselves from the aural wallpaper, particularly by the end of the album. Songs like "Chimes", with its folky violin part and bass vocal adding depth to a repeated refrain, are undeniably pretty - but in the same way that, say, a vase of carnations on a sunny windowsill is pretty. Invisible Empire... is undoubtedly an accomplished work, but it's just not my kind of catharsis.
Listen to the full band version of "Feel It All" below
Invisible Empire // Crescent Moon contains some of the most beautiful music of the St Andrews songwriter's career
rating
Explore topics
Share this article