Stories We Tell |

reviews, news & interviews
Stories We Tell
Stories We Tell
Sarah Polley takes apart her own history to produce a documentary as brainy as it is beautiful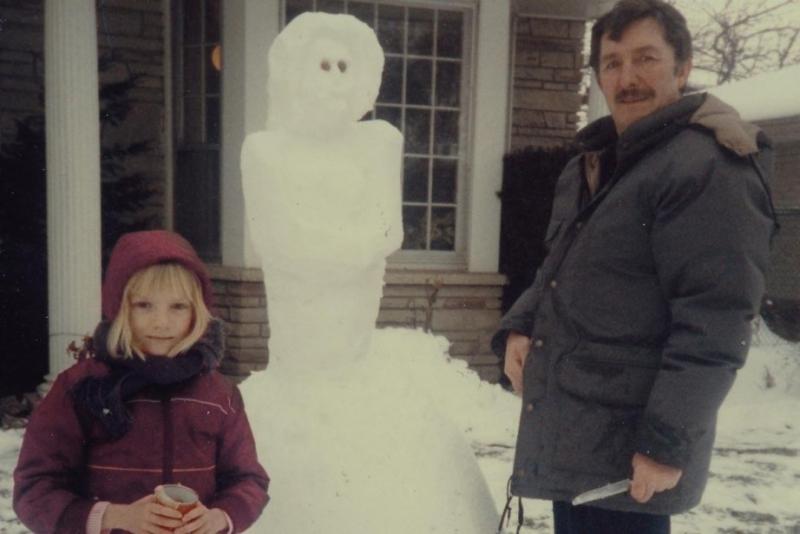 'My father the hero': A young Sarah Polley and her dad Michael in 'Stories We Tell'
"When you are in the middle of a story it isn't a story at all, but only a confusion," writes Margaret Atwood in Alias Grace, and it's these words that open Stories We Tell, fellow Canadian Sarah Polley's fourth film. This is Polley's first documentary - although it hardly does it justice to call it that.
It starts by telling a family story - a story Polley herself is indeed smack bang in the middle of - which requires her to be both director and detective, and presents her with the seemingly impossible task of distancing herself. Yet as it progresses
Stories We Tell
evolves into something else, something much more divine and ambitious.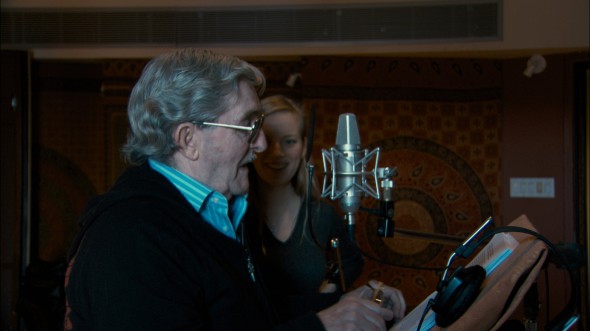 We are introduced to the Polley family - an affable, candid and engaging brood, remarkably down to earth for thespians and the children of thespians. With such a likeable lot as its focus and a sister and daughter as director, the film has a lovely, inclusive and informal feel; it helps immeasurably that it's narrated by Sarah Polley's winningly gruff, English father Michael (pictured above right). Together they tell the story of deceased matriarch Diane (pictured below left, who died when Sarah was 11) who features in home movie footage and in the loving recollections of those who knew her. An exuberant woman, actress and mother of five, Diane is variously described as an open book and (it turns out more relevantly) a woman with secrets. The exact nature of the film's main revelation is best left as a surprise.
Polley's films as a director have been as brilliantly confounding as her choices as an actress: the Oscar-nominated Away from Her (for Best Adapted Screenplay and Best Actress) dealt deftly with highly unlikely subject matter for a (then) 20-something director - it told the story of a love ripped apart by dementia. Last year's Take This Waltz was a sympathetic portrayal of an adulteress, featuring a quite wonderful turn by Michelle Williams. However neither could have prepared us for this - a film that's shockingly personal (at one point Polley describes it herself as an interrogation) and which builds brilliantly to an examination of storytelling as an art-form.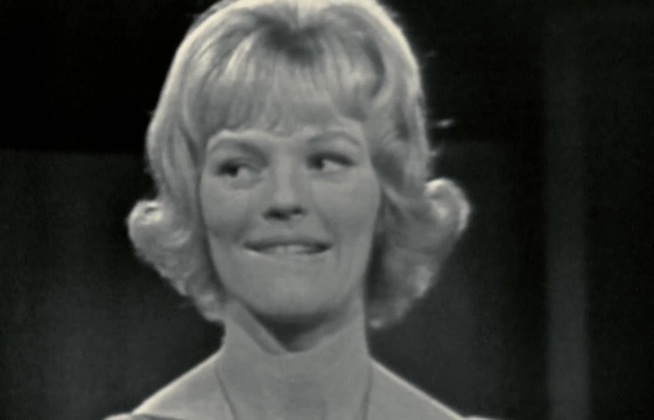 Emotionally engaging throughout, as Stories We Tell unfolds it increasingly seeks to intellectually engage and provoke us, causing its audience to question just what it is we've seen. It considers the impossibility of capturing a definitive truth, ponders how a story is altered by who's telling it, who's editing it, who's behind the camera and demonstrates the great difficulty of recreating a person simply through others' words and interpretations. All this probably sounds fairly heavy but Polley's film is so charming, funny and warm, and her players so endearing that it wears its profundity lightly - although profound it undoubtedly is.
Stories We Tell might eschew categorisation but it turns one family's reality into something that's as suspenseful as any drama and as smart as a thesis. With this remarkable film Polley has done that rarest of things - create a work that manages to be extraordinarily personal and speak potently to us all.
Watch the trailer for Stories We Tell
Stories We Tell wears its profundity lightly - although profound it undoubtedly is
rating
Explore topics
Share this article