Luther, Series 3, BBC One |

reviews, news & interviews
Luther, Series 3, BBC One
Luther, Series 3, BBC One
Idris Elba's rogue detective bounces back with a trail of dead and a charm offensive
Big night out for Mary Day (Sienna Guillory) and Luther (Idris Elba)
The ancients teach us that after hubris comes nemesis, and Luther's writer/creator Neil Cross has taken the lesson to heart. The big question hanging over this third series is, can the bullish DCI John Luther continue to hunt villains in his own headstrong, politically-incorrect fashion, or will he be brought down by snarling Detective Super George Stark, a bitter and vengeful man hauled out of retirement to bring Luther his come-uppance?
He's played with spittle-flecked animosity by David O'Hara, and you can't help hoping that at some point Luther will drop him off the top of a tall building.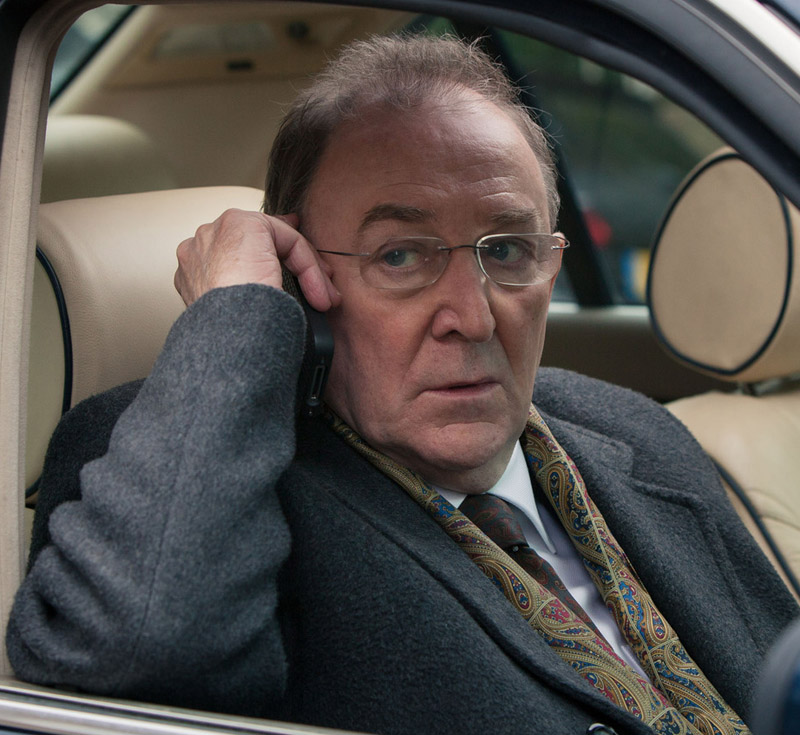 However, Luther himself seems to have acquired a dash of wit and playfulness, in vivid contrast to the raging-bull berserkness of his behaviour in series one. It's quite an achievement that they've managed to keep Idris Elba on board in the title role, since he's now an international star of serious proportions, but he obviously enjoys his forays into police work on his own old stomping ground of Hackney. He can still rage and threaten, but frequently in this opening episode Big Idris radiated some serious charm.
Some of this is being directed at his potential new squeeze, Mary Day (Sienna Guillory), who has inserted herself abruptly into Luther's life by crashing her Golf into his slab-like Volvo. It's not clear quite how much of an accident this really was, but Luther has cheerfully taken the bait of Ms Guillory's wan charms.
Meanwhile, the dark and dirty detective stuff revolves around what appears to be the re-emergence of a serial killer (no really, would you believe it?) who's been dormant for a decade or three. The blue touch paper has been lit by the discovery of a woman who's found murdered in her own bedroom having been dressed up like Siouxsie from the Banshees (ripped fishnets, fright-wig, ghoulish Gothic make-up), which tips off Luther to start looking for clues dating back to the post-punk era. Sure enough, a sinister trail of dead starts to come to light, and the discovery of the rotting, fly-blown corpse of the detective originally on the killer's trail has whetted the Bill's appetite for a result. The killer couldn't be John Lydon, could it?
Ghastly as some of this stuff was, Luther is saved from terminal morbidity by the panache with which director Sam Miller handles the material. He'd built two genuine heart-stoppers into this opener - let's just say one involves the floor and the other makes novel use of a ceiling - and the grimy urban rot of the locations is counterpointed by a sort of dream-horror feel, in which what could be disturbingly nasty is cushioned by outlandish exaggeration. Actually the worst bit occurred in a subsidiary plotline, where we saw what threatened to become the first televised suicide by food-mixer.
Additional colour is lent by Luther's boss, DS Schenk, played by Dermot Crowley (pictured top right) with the air of a man who has just discovered that his pension was invested with Bernie Madoff. And Warren Brown (pictured above) is back as DS Ripley, previously Luther's faithful sidekick but now being suborned by Stark and his henchwoman Erin Gray (Nikki Amuka-Bird). Lorra larks in store.