Reissue CDs Weekly: Saint Etienne, Honey Ltd , Chas & Dave, ZTT |

reviews, news & interviews
Reissue CDs Weekly: Saint Etienne, Honey Ltd., Chas & Dave, ZTT
Reissue CDs Weekly: Saint Etienne, Honey Ltd., Chas & Dave, ZTT
The ideal soundtrack to summer, rediscovered harmony pop, the foundations of rockney and a perplexing ambient compilation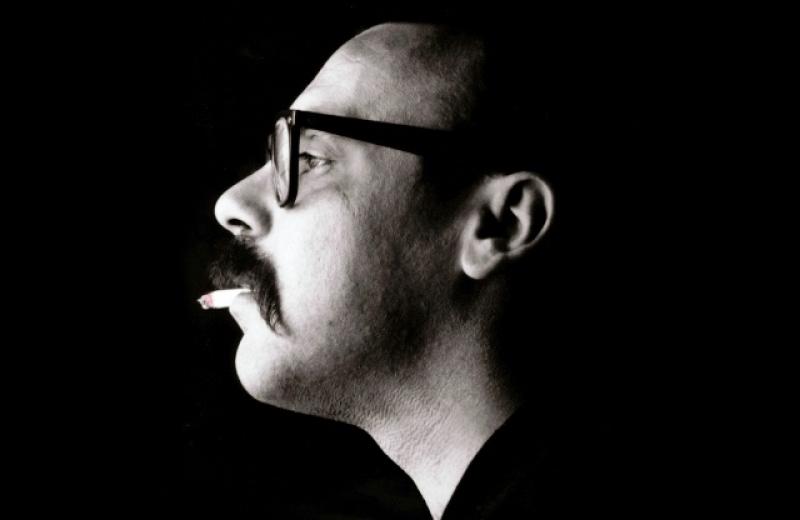 Vince Guaraldi: opening Saint Etienne's picnic in Central Park with the sound of ice cubes plinking into a glass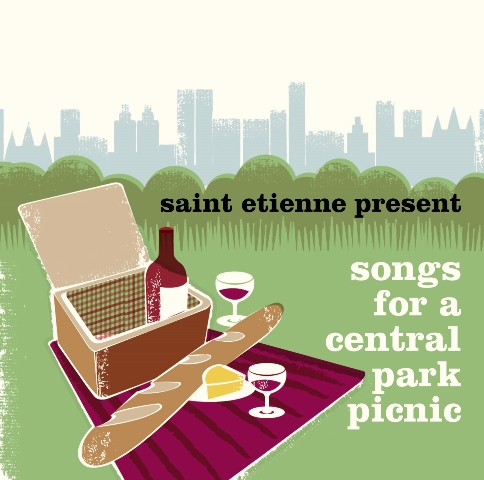 Various Artists: Saint Etienne Present Songs for a Central Park Picnic
This is the perfect compilation for days when heat brings an enervation so overwhelming it's possible only to bask like a seal flopped on a rock. Compiled by Saint Etienne, Songs for a Central Park Picnic's 25 tracks capture moods of calm and wistfulness, something to help you take it easy. Yma Sumac's swinging "Gopher Mambo" and Sammy Davis Jr's "Bee Bom" are uptempo, but their relaxed groove won't induce a sweat.
The picnic kicks off with the definition of cool. On Vince Guaraldi's "Softly as in a Morning Sunrise" notes peal from the piano like ice cubes plinking into a glass. The Paris Sisters's "Yes I Love You" has the drifting, surreal beauty of a David Lynch contemplation. This is the sound of pre-Beatle America: not that of out-and-out rock 'n' roll, but of uptown, jazzy, Philadelphia cool and the beaches of the South. Lalo Schifrin and Henry Mancini rub shoulders with Southern country-soul pioneer Arthur Alexander (whose superb "Where Have You Been" is included) and beach music stars The Tams.
There's plenty of popcorn, the term coined for dance-floor friendly, mid-tempo early Sixties pop – the gentler, older cousin of northern soul. Irresistible popcorn classics rounded up here include The Drifters' "Stranger on the Shore", The Tams' "Untie Me" (listen to it on the next page), Little Joe & the Thrillers' "Peanuts" and Billy Storm's "A Kiss From Your Lips". This is a picnic worth horning in on. Even Art Garfunkel turns up, in his pre-fame guise of Artie Garr.
Honey Ltd.: The Complete LHI Recordings
The harmonies of Sixties female vocal quartet Honey Ltd. would sit well on the menu of Songs for a Central Park Picnic. On a line between The 5th Dimension and The Association, like the similarly hard-to-pigeonhole Free Design they fell between the cracks - hip but not edgy enough for the freaks. Their sole album from 1968 sold close-to no copies, not aided by the fact that it was on LHI, the low-profile label run by Lee Hazlewood. Heard now, it seems inexplicable that Honey Ltd. fell by the wayside. They were great and clearly knew exactly what they were doing. All but one of the tracks – a version of "Louie Louie" – on the original album were penned by the band, highly unusual for the time and this type of band, while the ace session players pitching in (James Burton, Al Casey, Ry Cooder, future Byrd Jon Guerin, Carol Kaye, Jack Nitzsche, Plas Johnson) were far from lightweights. Honey Ltd. were primed for success but scheduling foul ups and wasting time on Las Vegas bills meant it eluded them. How good they were is heard in the jazzy vocal interplay of "No, You Are" and the Laura Nyro-influenced pitch shifts in "Come Down". With bonus tracks and nice packaging, this is a very welcome return.
Chas & Dave: Gertcha! The EMI Years
Despite the retirements, Chas & Dave are more ubiquitous than ever. This four-disc set (one a DVD) comes in an old-fashioned plastic jewel box which seems appropriate for an act whose popularity is based on recalibrations of music from their own past. Collected are their first two EMI studio albums: 1977's Rockney – the foundation of their lengthy career – and 1979's Don't Give a Monkeys, and an elongated version of the same year's Live at Abbey Road set which now spreads across a disc-and-a-half. A bunch of Seventies B-sides and some live material from 2005 are added. The DVD is the previously issued Shepherd's Bush Empire Christmas show from 2005. Rounded out by a very short essay from Phil Jupitus and unreleased cuts, the keen price of this package makes it essential for fans, but everyone else may find it a long haul. Their rollin', rockin', Essex-born cock-er-nee larkiness is best prescribed in small doses. "Massage Parlour", from 1977, is the country-fried tale of a workaday fella driven round the bend by his experiences in the establishment of the title. It changed his life. Rockney had the same effect for Chas & Dave.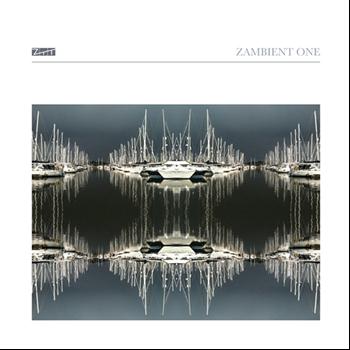 Various Artists: Zambient One
The presence of Tracey Ullman, Jona Lewie and The Mint Juleps on a collection issued by ZTT and described as "Zang Tumb Tumb's very personal collection of modern day lullabies" is initially perplexing. All were on Stiff Records not ZTT, the still-extant imprint which brought us Frankie Goes to Hollywood. Then it becomes clear – ZTT bought Stiff when it went bust in 1987. Although both labels had a flair for marketing, it's a lovely, absurd juxtaposition – the label born from punk run by pub rockers and the hyper-modern imprint with releases built from then-cutting edge technology. The concept of the all-remix Zambient One is clear enough from the title and it opens with a mix of the scene-setting "Moments in Love" by The Art of Noise. But a remix of Jona Lewie's "Always Find Me in the Kitchen at Parties" which can't escape the shadow of the original, and Tracy Ullman's terrifically annoying carbon copy of The Waitresses's "I Know What Boys Like", aren't worth revisiting for any reason. And that's regardless of whether they actually have anything to do with ZTT in the first place. So, yes to Zambient One's 808 State, Frankie and Propaganda, but no to what's scooped up in a brave attempt at rewriting pop history. It's impossible to ascertain the vintage of many of these remixes, as no details of the original releases are given and there are no liner notes. A very strange release.
Listen to The Tams's "Untie Me", featured on Saint Etienne Present Songs for a Central Park Picnic
Their rollin', rockin', Essex-born cock-er-nee larkiness is best prescribed in small doses
Share this article