Reissue CDs Weekly: The Beach Boys |

reviews, news & interviews
Reissue CDs Weekly: The Beach Boys
Reissue CDs Weekly: The Beach Boys
All the essentials and the odd revelation from smart box set compiling America's band
Sunday, 01 September 2013
The Beach Boys: celebrating 'Fond Memories, Good Times and Friendships'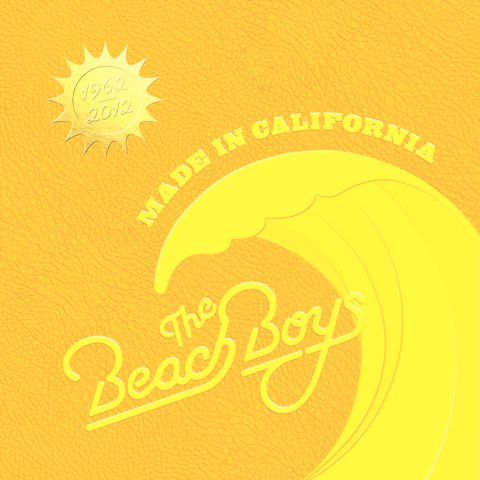 The Beach Boys: Made in California
Made in California is a fantastic thing. Six CDs slot into the inside of the back cover of an LP-sized, full colour hardback book with a padded cover. As an artefact, it's a triumph. As a career-spanning summary of the best of The Beach Boys' music it's flawless. Quibbling about individual tracks which aren't included is possible, but ultimately pointless. Everything which needs to be heard is here. Made in California is a statement of who The Beach Boys were, are and even – as revealed by some of the originally unreleased tracks – who they could have been.
Made in California is not about the highs and lows of this American institution. It's about the good times. Explicitly so. The yearbook-style volume's title page sports three pictures of the band captioned "Fond Memories", "Good Times" and "Friendships". The often turbulent voyage of the good ship Beach Boys has no place in this sunny tribute to 50 years of keeping the California dream alive.
Instead of analytical or historical essays, the book's text is an oral history-style series of quotes. Of Pet Sounds, Al Jardine says it's "one of greatest albums Brian's ever done, if not the greatest piece of work that we put out and, possibly, they say, one of the best pop albums of all time". All unarguable despite the hedging, but it sidesteps Jardine's experience of making this landmark of 20th-century music. It's typical of the book's tone. By electing to let the music do the talking, Made in California forces the emphasis towards the band's recorded legacy whatever the extraordinary wealth of unseen photographs in the book. Not to say that it is flawed, but more that it propagates a myth of The Beach Boys which has been repeatedly undermined, both by relatively recent events and discoveries made during the endless digging into their past. At its most trenchant this finds MIke Love declaring of Brian Wilson that "I know he's had his ups and downs" on 1978's "Brian's Back".
Disc One begins at the beginning, with a rehearsal of what would become their first single "Surfin'". Disc Five takes it to last year's That's Why God Made the Radio album. After that, completing the same disc, is a series of mostly previously unreleased live tracks. The sixth disc is a 31-cut selection of material from the vaults, 18 of which has never been issued before. Eleven of these are backing tracks or vocal-only mixes created for this set. The jewel on this final disc is a November 1964 BBC radio live session.
That there are any unreleased Beach Boys recordings remaining to be heard is astounding. The earliest previously unissued track is a great 1963 take of "Back Home", a song eventually re-recorded in 1970 and then aired on the 1976 album 15 Big Ones. Beyond that surprise, most of the newly heard material isn't too earth shaking, although the instrumental track for "Guess I'm Dumb", recorded in 1964 for a Glen Campbell single, is thrilling.
Even more so is the chance to revel in this music. Delight follows delight, although interest begins waning during Disc Four with covers of "Rock and Roll Music", "Come Go with Me" and Love's wafer-thin but previously unreleased "Goin' to the Beach". Having not listened to a Beach Boys best-of (which this really is) for years, Made In California brings home the fact that core to this band is a tension between a music of breath-taking beauty (such as a 1962 version of "Their Hearts Were Full of Spring", which they can be seen performing in 1966 on the next page) and the celebration, early on, of the macho worlds of surfing and cars. Brian Wilson was a young man at odds with his environment, the young man of "In my Room." Made in California is about more than music. It's the story of an America attempting to interpret itself.
Considering the amount of Beach Boys' resissues already available, it's debatable whether this release is strictly necessary. They were the subject of a four-CD, 30th-anniversary box set in 1993, their albums have been issued with bonus tracks, and compilations, notably 1998's Endless Harmony Soundtrack, have excavated nuggets from the vaults. There were also box sets dedicated to Pet Sounds and Smile.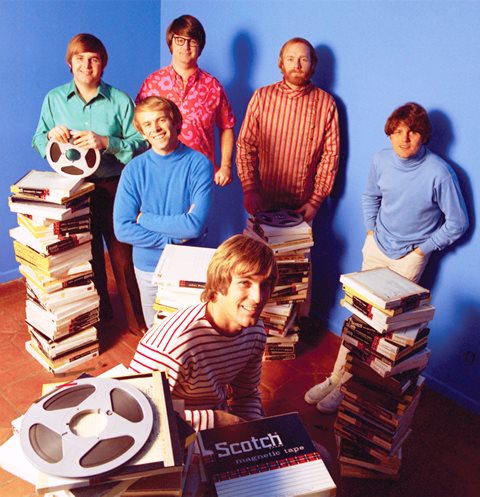 Against this background, the producers of Made in California had their work cut out, but this set works perfectly as a one-stop collection of essentials. It also, to a surprising degree, serves the needs of collectors. Most uncannily, what initially seems at least unpromising and at worst a form of musical vandalism is where Made in California is at its strongest. Recent stereo mixes of songs like "All Summer Long", "Please Let Me Wonder" or "Wild Honey" are fantastic – deep and lush yet true to the sound of the familiar versions. They really do sound incredible.
Care has also been taken to stress that The Beach Boys are about more than Brian Wilson and Mike Love. Carl and Dennis Wilson shine on the songs they sang and wrote. Bruce Johnston's "Disney Girls (1957)" rightfully takes its place in this canon. Only Al Jardine seems less easy to pin down. He produces, writes and sings, but appears more diffuse. Possibly that was his choice, but he was and is certainly integral to holding this band together.
Beyond the eccentricity of issuing a box set emblazoned 1962–2012 in 2013, a few minor nits require picking. "Surfin'" was issued in 1961, so wouldn't The Beach Boys' 50th anniversary have fallen in 2011? A lengthy list of all the supplementary musicians who have played with The Beach Boys in the studio is not tied to what is heard. A demo of "Their Hearts Were Full of Spring" is from an "audition tape for Brother Records". Should that be Capitol Records? The track-by-track annotation does not include the dates of each recording. Take numbers would have been useful too – "Amusement Parks USA" is described as an "early version". That's too slack. Which take is it, and of how many?
The big question though is whether Made in California is worth buying. It sells for around £80. In the real world, the answer has to be no. But if the wallet can accommodate it, ownership of this carefully crafted, high-end best-of is a must.
Watch The Beach Boys perform "Their Hearts Were Full of Spring" on The Andy Williams Show in 1966

'Made in California' propagates a myth of The Beach Boys which has been repeatedly undermined
Share this article