CD: Livity Sound - Livity Sound |

reviews, news & interviews
CD: Livity Sound - Livity Sound
CD: Livity Sound - Livity Sound
What can three Bristolians make of a genre as old as them?
Wednesday, 20 November 2013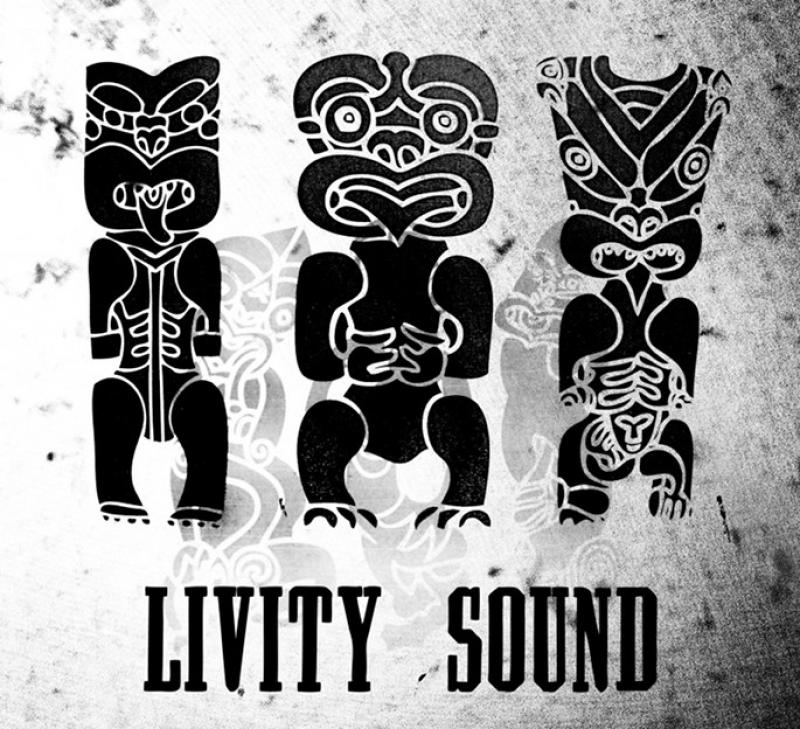 Livity Sound: alive with dark joy
The past year or two have seen a staggering return to popularity of house and techno music in the UK. For the first time since the mid-1990s, records which have grown steadily through club play over many months are breaking through into the charts on a regular basis – but just as exciting and significant are those records that remain resolutely underground. Because it's there that you start to see the real reason for the longevity of these sounds – both well over a quarter of a century old.
Take Livity Sound, for example, a trio of young Bristol-based producers – Pev, Kowton and Asusu – with roots in the city's dubstep scene, but a sound that has moved firmly into the techno sphere. This collection of 18 tracks by the three in different configurations is as good a demonstration as you could ask for of why the basic principle of putting together kickdrum + bassline + strange boingy noise produced purely from electrical signals and repeated over time is still perfectly functional and fertile. These tracks are alive with dark joy.
Whether there are intense drones ("Surge") or slowly unfolding melodies ("End Point"), four-square rhythms ("Jam", "Sister") or complex syncopations informed by grime and dancehall ("Aztec Chant", "Raw Code"), what you can hear is young musicians completely in love with each sound they produce, and refusing any embellishment that might obscure those beloved tones. Each cymbal, each whirr, each chime, each monumental subsonic upwelling is built afresh for its precise function within its given track, and the whole is overwhelmingly, perfectly designed to alter space around it – to turn the room it's played in into a safe, inviting, warm, strange place. Why is four-to-the-floor electronic club music still popular with people who weren't even born when its basic forms were codified? Simple answer: because its simple rules allow music like this to be made.
Overleaf: watch Livity Sound play live in the Boiler Room
Why is four-to-the-floor electronic club music still popular with people who weren't born when its basic forms were codified?
rating
Share this article