Fill the Void |

reviews, news & interviews
Fill the Void
Fill the Void
Memorable marriage drama set within Tel Aviv Hasidic community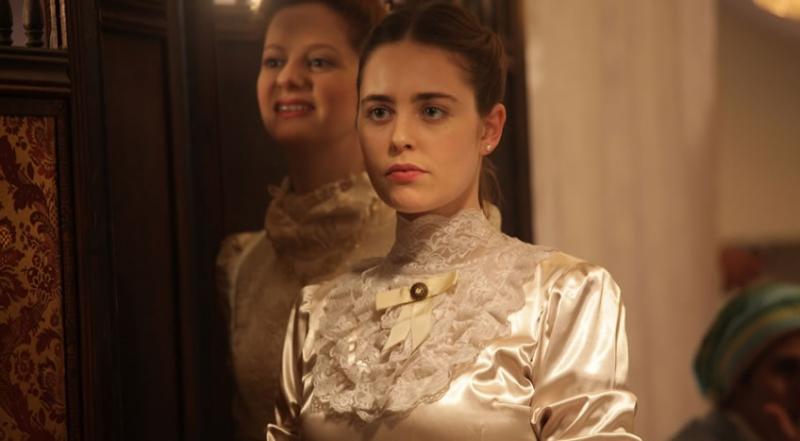 Contemplating the future: Hadas Yaron as Shira, heroine of 'Fill the Void'
It's usually documentary cinema that takes us inside societies of which we know little, revealing their structures and rituals. Occasionally feature films achieve something similar, and Rama Burshtein's Fill the Void is one such, telling its story from inside the world of Israel's Orthodox Hasidic community, specifically the Haredim.
So it might seem surprising that one of the first comparisons critics have been making has been with the fiction of Jane Austen (Burshtein herself has acknowledged such resemblances, too). On reflection, it's nothing of the sort: both the film and the novels show women in convention-bound societies, where marriage is negotiated and managed as much through social structures as through love. (Admittedly, it posits the rather unfashionable concept for today that a woman's position is defined principally through marriage, while those who remain single are in some way eccentric. If you're looking to learn more about those who "transgress" the rules of such Orthodox worlds, namely its gay community, Sandi Simcha DuBowski's marvellous documentary Trembling Before G-d from a decade ago remains unsurpassed).
Fill the Void opens with the holiday of Purim, a time of generosity (and copious wine-drinking) in the family of 18-year-old heroine Shira (the marvellously innocent Hadas Yaron, main picture above). It's a world in which the men, bearded and in black, elaboratedly behatted, sit around the table, led by the rabbi father of the family Aharon (Chaim Sharir), with the women at one side of the room, centred on the mother, Rivka (Irit Sheleg, pictured right, in centre). No black tones for them, though, but rather whites and restrained blues and greens, luminously shot by cinematographer Asaf Sudry, whose work is a treat throughout.
Marital happiness in this world, we feel, is something achieved in the process
Shira's elder sister Esther, nine months pregnant, is there with her husband, Yochay (Yiftach Klein), also a rabbi. Tragedy strikes when she's taken ill and dies giving birth to a son, plunging the family into profound grief. The film may not have the best title in the world, but it does resound in the sense that this is a story about grief itself, seen especially through Rivka's perspective, with actress Sheleg's remarkable face enormously eloquent in its sadness.
In the more immediate, even pragmatic sense, the void to be filled involves finding a new wife for Yochay. In this society these things aren't dictated – rather the surrounding community has an expectation that he will remarry, and possible candidates are already being sought, among them a widow from Belgium. The prospect of her grandchild going so far away would break Rivka's heart again, so she's desperate to find an alternative, including the idea that Shira should assume her dead sister's position.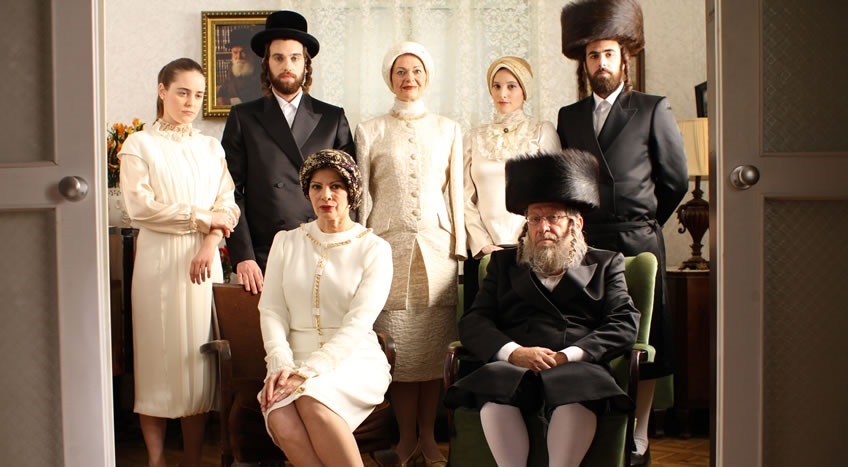 The fact that it isn't an arranged marriage, but rather one where the final decision will be made by the young couple themselves gives Burshtein's film enormous sensitivity: its moments of silence resound as powerfully as any words in the script. The couple respect the considerations of those around them, and their betrothal would of course resolve the difficult situation. Marital happiness in this world, we feel, is something as much achieved in the process, as driven by love, though that's a factor, too: one of Shira's most poignant realizations is that if she does marry Yochay, she will never experience that sense of revelatory first love that her sister had felt for him (and he for her).
It's an enormously subtle process – significant, too, that the most senior rabbi, who becomes involved in the negotiation process, is as concerned as anyone else that Shira makes up her own mind. Though it's a drama of considerable seriousness, Fill the Void is leavened with elements of passing, sometimes eccentric humour, and has a richly scored sound track (Shira herself plays the accordion). Though it's set predominantly in interiors (in fact, it's a story that could work on the stage), the choice of Tel Aviv as a location allows us to see this community, with its strict dress codes (family portrait, above left) coexisting within a wider secular society. Burshtein herself belongs to an ultra-Orthodox Hasidic community – her film work before Fill the Void, her debut feature, was intended for those within that community alone (whatever that may actually mean) – but she works here with secular actors, a fact which surely gives an extra resonance of complexity to an already original film.
It might seem surprising that one of the first comparisons critics have been making has been with the fiction of Jane Austen
rating
Explore topics
Share this article