theartsdesk Q&A: Borgen creator Adam Price |

reviews, news & interviews
theartsdesk Q&A: Borgen creator Adam Price
theartsdesk Q&A: Borgen creator Adam Price
The man behind the hit Danish political drama reflects on its unexpected success
Saturday, 14 December 2013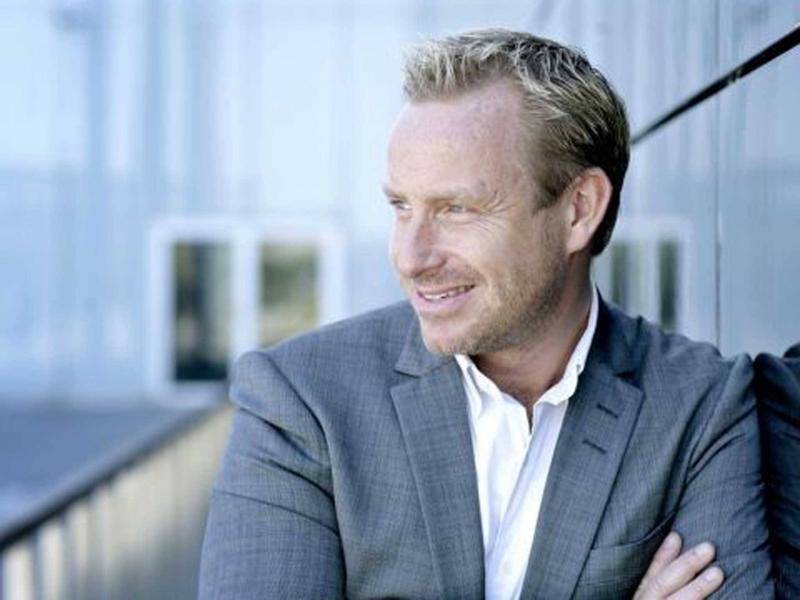 Adam Price: before Borgen, he was better known as a TV chef in Denmark
Borgen wasn't supposed to be an international hit. Even though viewers all over the world had adored other Danish and Swedish TV exports like The Killing and The Bridge, the show's creator Adam Price was told early on in the commissioning process that his slow-burn drama about Danish coalition politics was not something that was going to bring him global recognition.
Three series later, the show has been sold to 75 different countries. The straightforwardly liberal values espoused by many of its main characters have become so familiar that the word "Borgen" has become a frequently-used shorthand in Westminster whenever David Cameron has floated progressive policies on things like female quotas in boardrooms, childcare and bank bonuses.
Price, who is well-known in Denmark as a TV chef and presenter as well as a screenwriter, has created something rare with Borgen: a political drama that is additively watchable without seeming contrived, and which is positive about politics without being naïve. The writing and plotting are extremely skillful, too, with storylines about coalition negotiations or slight shifts in party allegiance keeping you on the edge of your seat in a way you never thought was possible. Part of its appeal comes from its focus on the private lives of its political characters. Birgitte Nyborg, the central character played by Sidse Babett Knudsen (pictured, below right), juggles relationships, children, housework, clothing malfunctions – you name it, Borgen covers it.
The third series, which is released as part of the complete box set on 16 December, is the show's last. But we haven't quite seen the end of the Borgen phenomenon: an American re-make is apparently in the offing, and Price is also "in discussions" about future projects. Now looking back over the show's extraordinary, unlooked-for success, Price speaks to theartsdesk about what he has learned. Warning: may contain spoilers.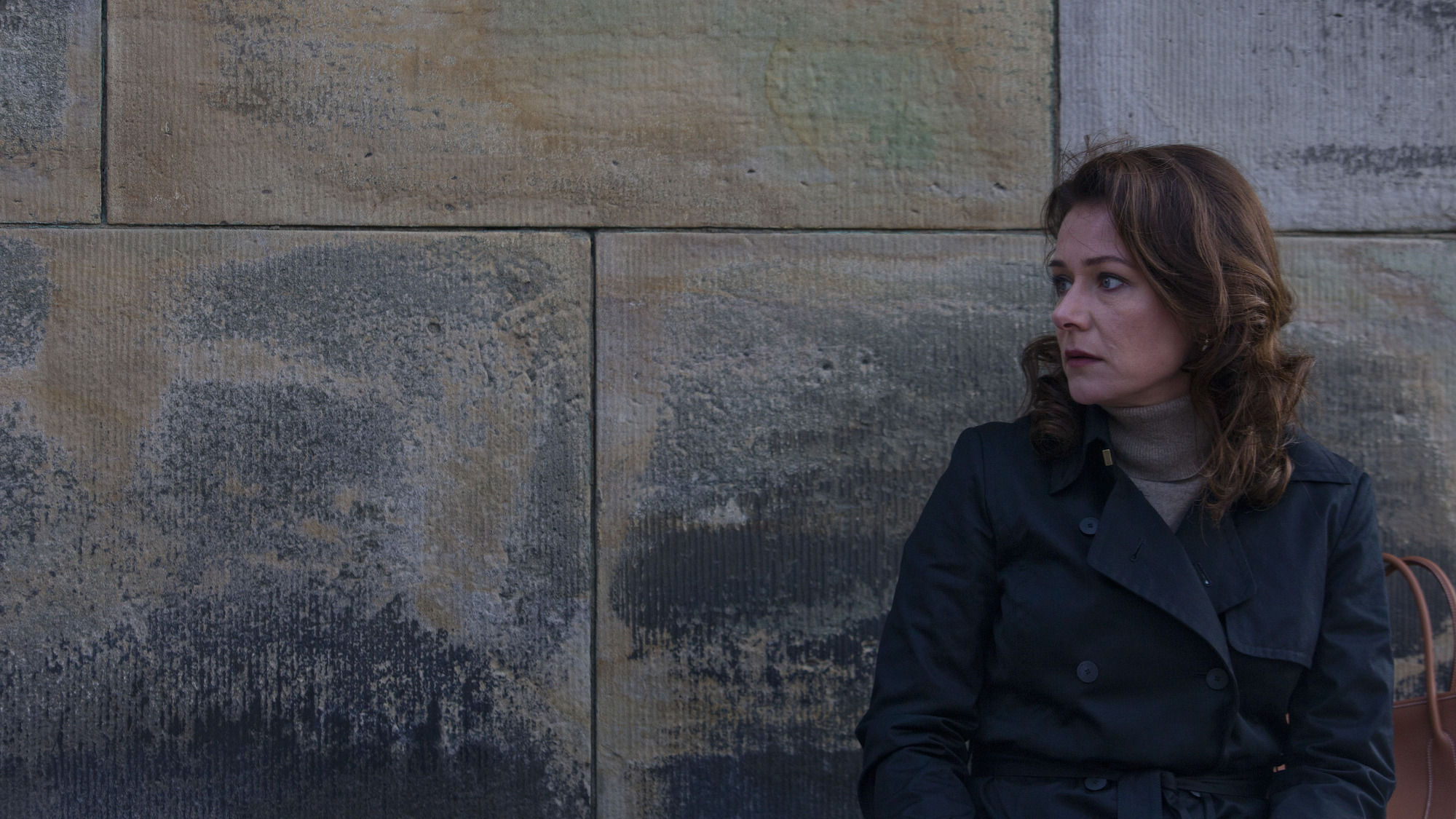 CAROLINE CRAMPTON: Was it always the intention to have three series of Borgen?
ADAM PRICE: Actually, we didn't think we were going to do a third series.
You thought you'd end with the second one?
Yes, that was the original plan. But then the series was quite successful in Denmark and they thought, "Let's do a third". DR [the state television station that broadcasts Borgen] has a reasonably small drama production because Denmark is obviously a small country. So it's really important to them that they cannot just press the button and give you as many series as you like. They really challenged me, saying, "Give us a good reason to commission a third – tell us a story that is new around these same characters."
You've done something quite radical for a political drama which is that for the third series you've turned your main character into an ex-politician.
Exactly.
So she has become what we would understand in the UK as kind of Tony Blair figure.
Yes. Because I thought the interesting dramatic question to ask was what would happen if she actually lost the election that she announces in the final episode of the second season? What would she do? For many politicians today, they leave politics when they lose because they don't see an afterlife as the former prime minister turned leader of the opposition. The idea was to start her off as far away from politics as possible and then ask the second question: what would drag her into politics again?
What really engaged me about Birgitte in the earlier series was her blend of pragmatism and idealism. I suppose it's that spark of idealism that you recapture here?
It is, definitely. I think that goes through her character through all three series and it is very important. Even though the series takes her from idealism a bit towards cynicism or realism, she still needs as a character to retain that sparkle of idealism. She actually believes in what she does; she's not only a pragmatic politician.
The great thing about doing a series is also that you get better at it as you go along
That's very interesting. I think that's part of what has made it feel seductive for the audience.
That's definitely what I wanted. Because I didn't want to tell a political story where all the politicians were shits, just devious bastards that were self-sufficient and only wanted power for the sake of power, because that I thought we would not be able to write even 10 episodes of that because it would just be…evil. Also that story had already been told in Denmark in several feature films, very successful feature films, where it was the conscientious journalists that had to bring down the evil politician. I thought, let's try to do something different, let's try to say this is a world that is populated by some shits but also some... not saints, but people that want to do good. Sometimes they do good in a bad way but at least their intentions were good. To give us a flicker of hope. I think, even at its darkest, in Borgen there is always a flicker of hope. That is perhaps the nature of the show.
When you first started out, when you first talking about doing the first series, did you have any idea that people all over the world would be fascinated by it?
Not at all. Even, I mean, the head of drama told us: "Now, boys, you have to get to terms with the fact that this show will not travel."
Not like The Killing or something like that?
Not at all. No. This show was a strictly Danish show. I mean, who would want to see a Danish show about coalition politics? We agreed to that and just thought perhaps the Swedes and the Norwegians will buy it out of brotherly love or something but that would be it.
Right at the start of the first series, I found myself thinking: why am I so completely gripped by the politics of a small country that I don't know anything about? And I don't think I'm alone in that.
We've sold it now to 75 countries.
That's amazing. Maybe it helps that we have enjoyed other Danish and Scandinavian dramas here. Did the fact that it travelled like that change how you write it at all?
No, it hasn't. Also, it came relatively late. We were at the end of shooting, I think, the second series when it began to sell. We tried to stick with the show we'd always wanted to do and not listen to all that beautiful noise of people getting interested in the thing that you are writing.
Has there been much interaction between the show and Danish politics?
Quite a lot. When we came to the third season it reached a level that was unheard of. One of the episodes in the third season deals with a certain subject actually turned into a proposal made in the Danish parliament by one of the real parties.
It informed legislation?
It was discussed, yes. There was a huge controversy in the real Danish political scene, with people saying, "My god, are you getting now inspiration from a fictional show?" We were just having a field day in the writer's room.
It must be a TV writer's dream to see what you've written happen in real life.
Exactly. Life imitating art. There's one thing like that we can't take credit for, though. Denmark had its first female prime minister after we introduced it in the series, which of course is complete coincidence. But the government that Helle Thorning-Schmidt has put together is a coalition which exactly resembles the mix of parties in Borgen which is just interesting, because they are also having a really difficult time. I mean, the Danish government is fighting its way through unheard-of crisis. I think we developed a talent for guessing, but it is mere guessing.
You mention that Denmark now has its first female prime minister. The role of women in relation to Borgen is something that has been talked about an awful lot.
Yes.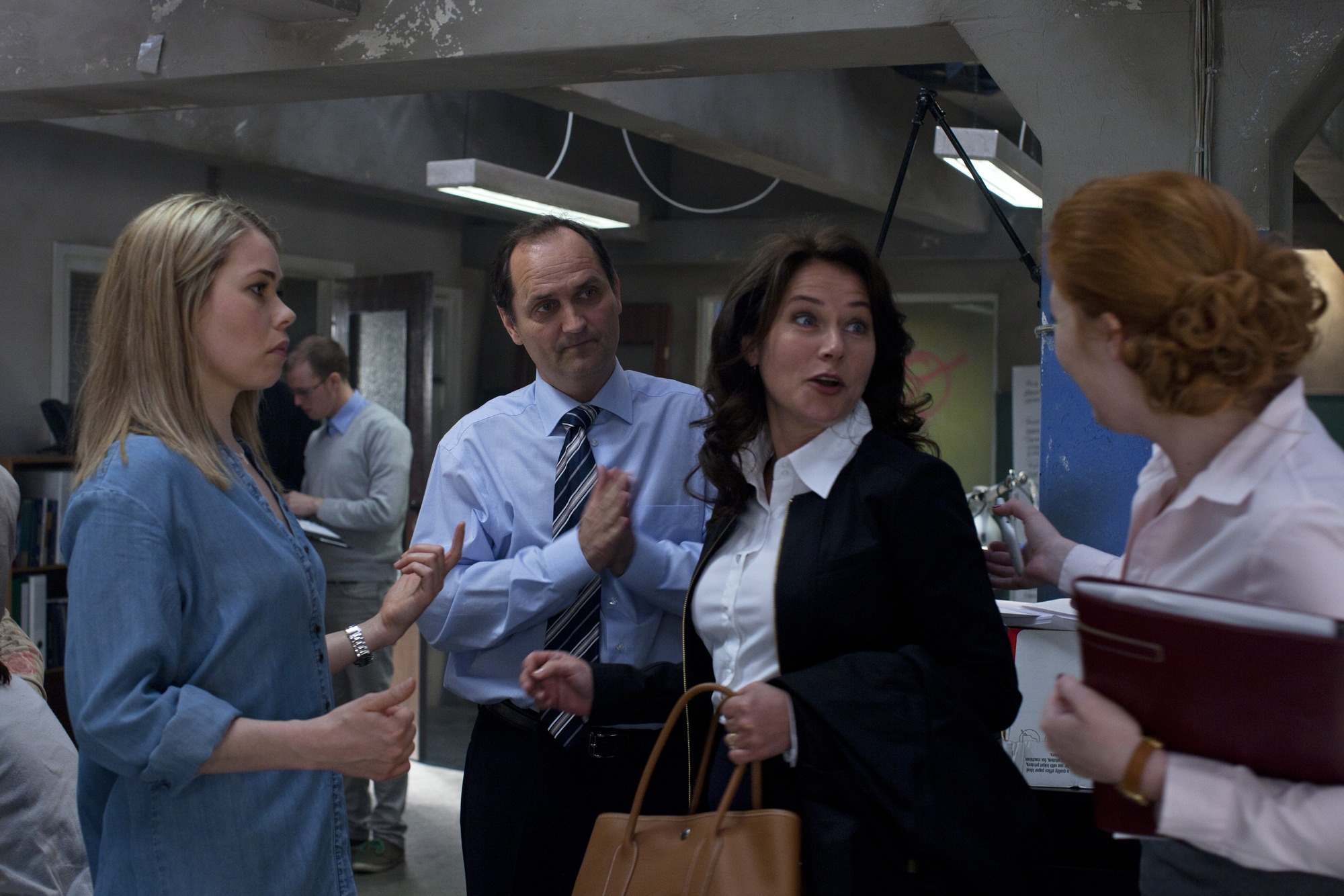 Was that, as you say, something deliberate, explosive, provocative?
Well it was…I mean, in Denmark it is not viewed upon as something very provocative because I do believe that we are a bit more progressive. We're used to strong women and I think it's been very important for us in the writing room that we don't point our finger at Birgitte all the time and say, "She's a woman, she's a woman." She's a character! She's our hero, she happens to be a woman, we don't really care. I mean, she's a woman with all that wonderful vulnerability and fragility that Sidse [Babett Knudsen] puts into that part. I'm applauding her all the time because she lifts the part up to a level I wouldn't have dreamed of. But I think, actually, to have these strong women in charge is not so exotic in Denmark, as it probably is here, and I know it is in France. I have participated in several debates in France where I've been put on stage with four feminists. And I felt at home there!
I think it's very interesting that in the third series two of the biggest female characters team up and work together. You've got a female former stateswoman - and her colleague is also a woman - but that it's not a big point that you're making. It just so happens they're the best two people for the job.
Birgitte just picks the best. The best happened to be a woman, so she picked her. It is quite common, I'm sure it is here in this country as well, that political advisors and spin doctors, are former journalists. She says, "Who has challenged me the most, when I was Prime Minister?" The one she picks has a lot of integrity, and she has a lot of girl power, so she goes for her.
The idea of having two female characters just fulfilling roles rather than being "pioneers"- or something like that - is very exciting.
Exactly. Just like the female buddy movie. Because you used to see cowboys or policemen teaming up like that. But this is just two women and they're just doing a hell of a job.
For us in the UK, it feels like Borgen is part of a trend of Scandinavian dramas we've enjoyed – The Killing, The Bridge and so on. But it doesn't quite fit in that family, does it?
No, because it's not a crime story. If you look at it in a very concrete way, it is actually not part of "Nordic Noir". But at the same time we do share some kind of familiarity in our way of dealing with reality, I think. We have that "gloom", sometimes. That darkness that I think we share. But, I mean, the deliberate action of the very nice colleagues I had when working on The Killing was: "Let's go darker, let's go darker, let's go even darker", up until the point where people think, "We cannot see this series, it's just so dark, and…it's so terrible." Whereas in Borgen I deliberately wanted there – just as I said before – I wanted there to be a flicker of hope. I wanted it also to be kind of a tribute to democracy. And at the same time we're bashing democracy, and we're pointing out thing and saying, "Look how flawed it is" all the time. But it's still… democracy is dialogue, and as long as that dialogue is there we should be happy.
Have you always been a kind of political obsessive?
I've always been interested in politics. Mainly from a historical point of view. And also I mean when you're writing drama, no matter what kind of drama you're writing, it's always a question of "who has authority?", "who drives this scene?" The balance of power; the mechanics of power is something vital to drama of all sorts, and that's also at the heart of politics. Who drives it? Who wants to be the king? So, I've always been interested in politics on that level, and then I've really studied politics on the party political level to do this series. And I've become very interested in that as well.
Are there any other examples of shows that you've really enjoyed? I know it [Borgen] gets compared sometimes to House of Cards or The West Wing.
I enjoy all those shows. I mean I've seen so much. I mean I've always loved political feature films and shows. And I've been equally inspired by The West Wing as Yes Minister and Yes Prime Minister. It's such a beautifully written show. I mean now it's old, but still, it also really deals with politics. It shows it from a humorous point of view, a comical point of view, but it is no less seriously written than The West Wing.
This is the final series of Borgen. Do you know what you're going to go on to next?
Well, DR has asked me to develop a new series, and I'm in the process of doing that. I'm also writing a play, and then I'm writing on a project – a UK project – together with Michael Dobbs [the author of House of Cards] and as soon as we are able to speak about that we will be happy to do so. But right now we're having fun, that's what we can say. And it's moving in the right direction, I think.
You've achieved a whole variety of things with Borgen, from getting it raised in Parliament to international success. Is there anything you look back on and think "if only"?
Well yes, but the great thing about writing and doing a series is also that you get better at it as you go along. We really tried to challenge ourselves writing this series, and at the very beginning, some of the challenges were really really tough, and I think when I see it in hindsight I can also see how tough it was to write particular episodes where I say, "If I'd only been as experienced as I am now, I would have written those very episodes better." But then again, it's a process, and you have to love the process as well.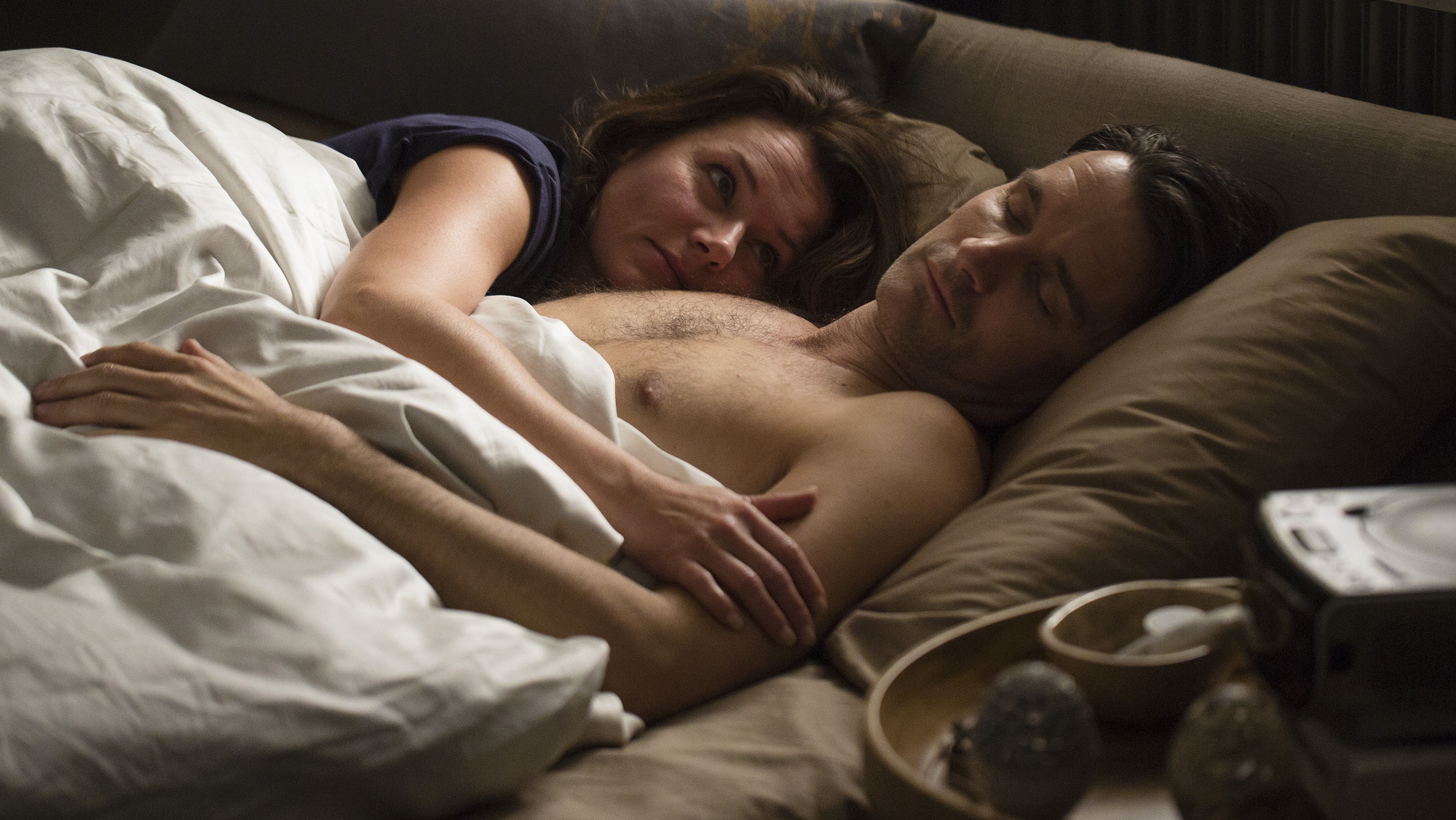 One of the things that was very interesting to watch develop was the private lives; the various relationships with lovers, husbands, children. That, for me, certainly felt like it was in flux more than the political side of things.
That has been the purpose all the time. Those storylines were developed – some of them – before the political storylines. Some Danish critics have accused us of dramatising real political events, and said that that was the sole purpose of the series. Nothing could be less true. Our method has always been to take the character of Birgitte, for example, and draw the arch for her, and then put on the political cases that would actually take her from this to that, never the other way around. Always take her heart, and ask, "Where is her heart going?" What would be the right political cases to address that development?
Now I understand that the question you tried to ask with the third series is: can you achieve power and remain yourself?
Exactly.
Do you think you answered the question?
I don't think there's the perfect answer for that question. It is a constant dilemma that we have to face every single day. I think it is one of the great dilemmas of modern life, because we live in this age of availability. We want everything. We are not ready to sacrifice anything. We want a great career, we want a great husband or wife, we want beautiful kids, we want to be great chefs, we want a fantastic sex life, we want everything at the same time. Which is of course absurd. To be happy, it is a constant process of finding the balance, all the time. Is this the day where I have to pick up my child a bit earlier than yesterday? Or is this the time of the day where I call the babysitter and say, "You have to pick him up again, and just…there are some fish fingers in the freezer, just give him those." Or is it the day where you should actually take care of him? Who are you giving the best of yourself today? Is it your professional life that is the lucky recipient of the best of you, and therefore your lover, your husband, your children are are starving. That is the choice of every one of us, every single day.
I mean, who would want to see a Danish show about coalition politics?
Explore topics
Share this article